Honda HR-V
When the last generation of Honda's HR-V was launched back in 2015, it created something of a niche for itself. Amongst the irresistible wave of crossovers, it was on its own in terms of size; bigger than a Juke, smaller than a Qashqai – kind of somewhere in-between.
As well as this, the HR-V resisted the lure of cutesy styling and went with a fairly radical jacked-up-coupe approach. Since then, others have decided that's an approach they'd like to adopt, not least of which being Toyota with their suspiciously similarly named C-HR.
Coupe-crossover
Visually, the HR-V hasn't changed much since the model was launched in 2015. Some smarter headlights and smoother front grille, along with some new alloy wheels are the only real differences. The strong shoulder line that starts from middle of the front door and rises to the rear door handle is still its defining feature. Those rear door handles are still high up and hidden, too, maintaining the HR-V's coupe aspirations.
One of the HR-V's trump cards was how much room there was inside, and that's still the case. It passes the rear 6 foot passenger behind 6 foot driver test with ease, with nobody feeling they're short on space. Being a crossover, its seats are positioned higher, too, so they're easy to get in and out of and the outward view isn't compromised. It doesn't sacrifice luggage space for passenger comfort either, with 470 litres its boot is slightly larger than a Qashqai's.
Lacking storage
The quality of the interior is up to usual Honda standards; solid and refined enough but could stand being a bit more adventurous. One criticism is the lack of storage space, especially the door bins which are hardly worth the bother. Your cup of coffee is treated to some natty, Porsche-esque mechanical holders in the centre console, though; we like these.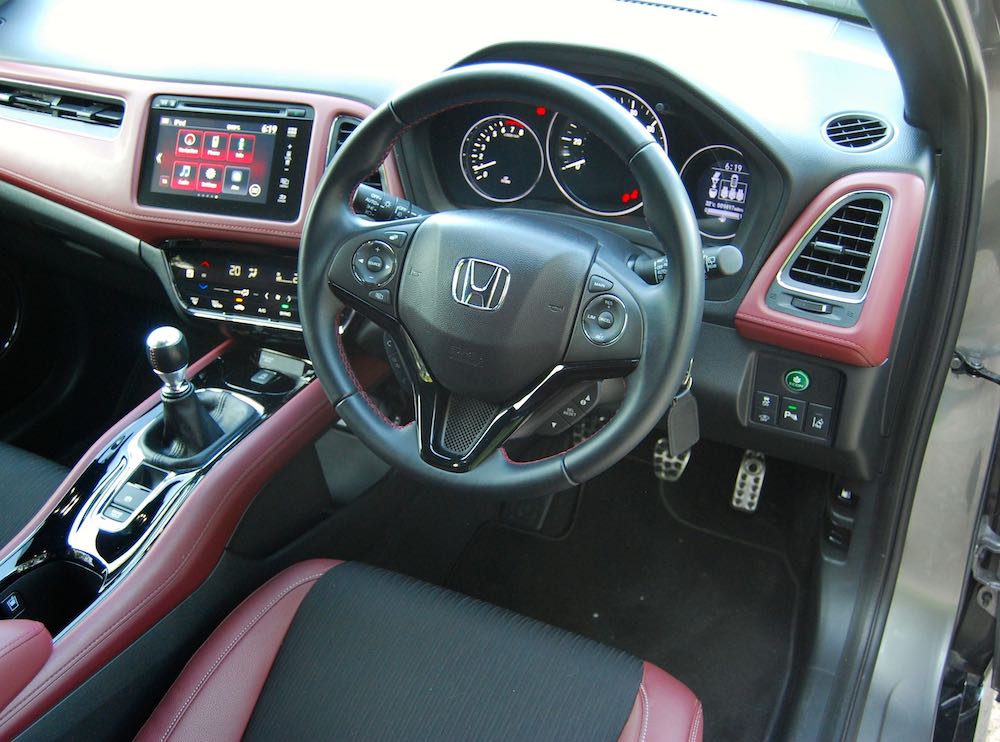 Another aspect that could stand some improvement is Honda's infotainment system. It's an ageing bit of software and some of the competition are leaps and bounds ahead. The graphics are grainy, it doesn't get on with Apple CarPlay and it's not exactly easy to navigate around.
The kit that comes even on the base – spec S includes automatic lights and heated door mirrors, so it's not exactly sparse. Work up the range into SE and parking sensors and rear view cameras are included, as well as lane departure warning. Keyless entry and stop/start only comes on EX spec, it's even omitted for the more expensive Sport version.
Can I still buy diesel?
Honda hasn't totally given up on diesel – yet, anyway. The HR-V is primary based around two petrols engines, though, and they're likely to take the lion's share of sales Both are 1.5l, both are attached to either a 6-speed manual transmission or a CVT. The difference is one of them's an i-VTEC unit with 127bhp, the other's a turbo-charged affair with a maximum 178bhp.
If you do want the rather excellent turbo unit, it's only available in range-topping Sport spec, like the one we have here. The i-VTEC engine comes in the three other flavours in the much simplified HR-V range; S, SE & EX. Back to the diesel, it's manual only and, again, it's every spec except Sport.
Can I have four-wheel drive?
In case you were wondering, the HR-V is front-wheel drive only; Honda has never suggested this is for trekking through the Amazon rainforest. Performing where it's actually expected to perform, i.e. on the tarmac is what the HR-V is set up for and, despite a bit of lean in the corners, it feels more hatch than SUV.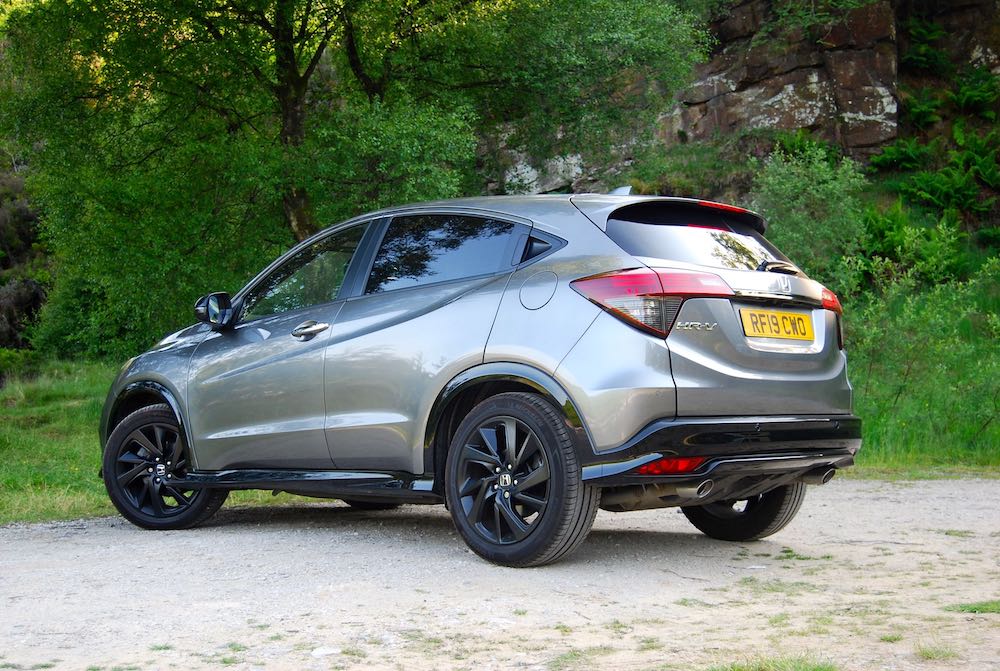 This Sport version will get from 0-62mph in 7.8 seconds, which is spirited to say the least, and the manual gearbox is more than up to the task. It comes with sports dampers, too, so it really crosses the border into car territory. This much fun in your HR-V will set you back £28,420, though, and the CVT is £29,670 (save your money, the manual is better), so you might need to forego the turbo and go for Honda's i-VTEC unit which starts at a far more palatable £20,735.
Should I buy a Honda HR-V?
The HR-V is one of the most car-like crossovers money can buy, in more ways than one. If you need any off-road ability at all, you might want to look elsewhere, if not, the HR-V gives you plenty of room and some great engines.
By Ben Harrington
2020 Honda HR-V Sport Manual Specifications:
Engine – 1.5l 4-Cylinder, Transmission – 6-speed manual, Layout – Front engine, FWD, Power – 178bhp, Torque – 240Nm, Emissions – 135g/km CO2, Economy – 47.9 mpg combined, Maximum Speed – 134 mph, Acceleration – 7.8s 0-62mph, Price – £28,420 OTR
The Honda HR-V is available now, for more details go to: www.honda.co.uk