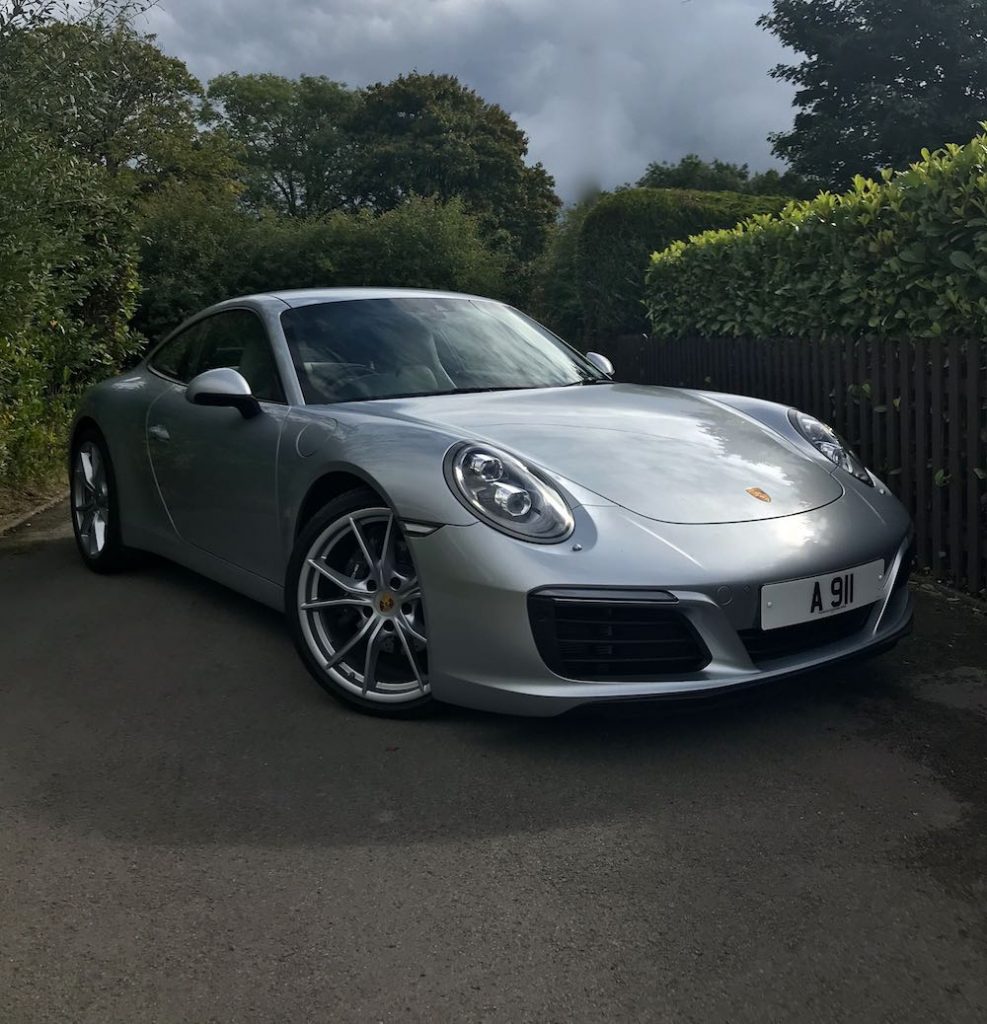 9.1.1. Three innocent little digits, yet they're enough to evoke visions of an iconic German sports car in even the most petrolophobic car-hater. Unless they're American car haters, of course, then they may just be the numbers they dial to report the exhaust noise being emitted from their neighbour's iconic German sports car. The more attentive of you will have noticed that this is A 911, literally – A 911 is the plate Porsche UK reserve for the car in its purest form – the Carrera Coupe.
Porsche 911 Carrera
Just to confuse the issue a tad, this is the 991 911. Model numbers aren't usually followed this closely, but even the uninitiated seem to know that the 992 is due out soon (probably thanks to the many 'spy' shots floating around the internet), so this is a kind of 'this is what you've got to beat' from the current model to the next.
991…………992
Another thing we know about the 992 is that it's going to use the majority of powertrains in use in this 991, and that's no bad thing. The Porsche 911 Carrera's engine was downsized to 3.0l, and it gained two turbos, not that this is a 911 Turbo, got it? Taking away the naturally aspirated engine may not have gone down well with the purists, but then I remember the uproar caused when the air-cooled flat six was dropped (I remember because I was part of the uproar).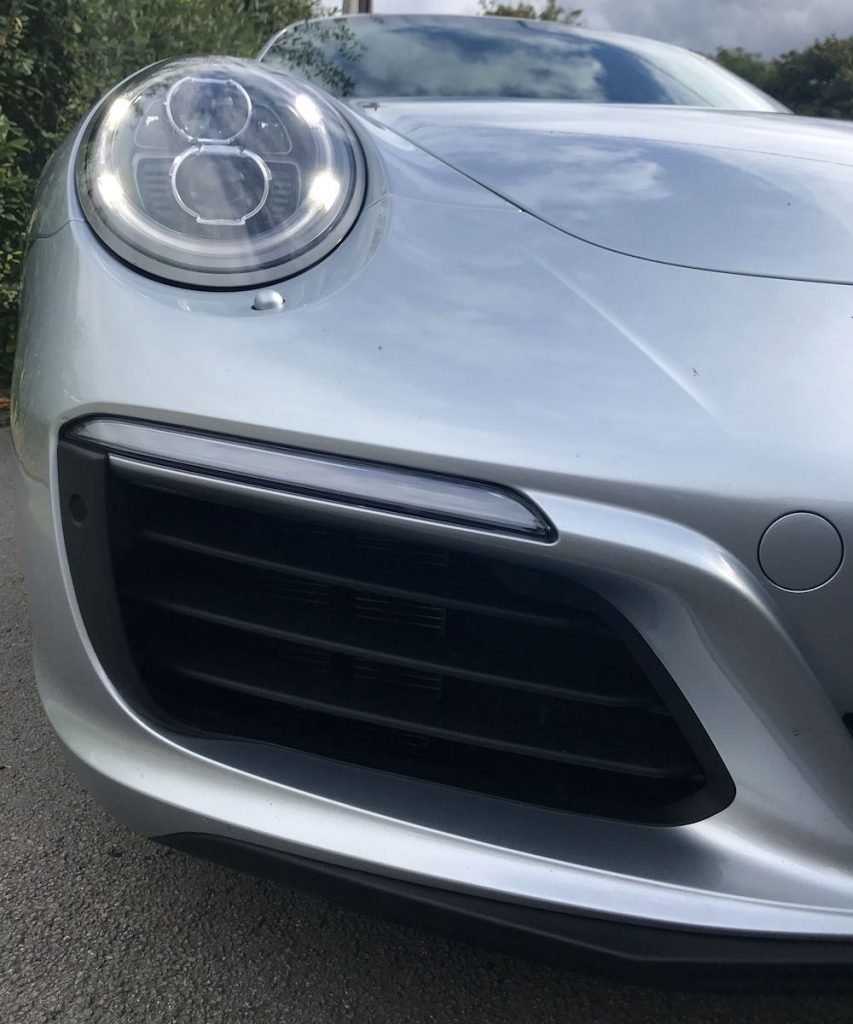 The fact is, anyone who's wary of a Porsche 911 with a turbo due to certain 'wallop in the back, spin into a hedge' stories from yesteryear needn't worry. Only a 911 aficionado would be able to spot the slight delay in throttle response, and I challenge any 'everyday' driver to not be impressed with how it reacts when you engage sport mode. Of course, if you really want to overtake like the proverbial scalded cat, you could also drop a cog in the manual 7-speed gearbox, which is nothing short of magical.
7-speed Manual
A couple of years ago, rumours abound that Porsche were killing off the manual 'box completely for the 911. Whilst it's true that a handful of high performance models are PDK only, the majority can still be specced for no charge with either a 6-speed or this 7-speed transmission. The clutch isn't heavy enough to make crawling around town unbearable, and if you think 7 cogs are overkill, you don't have to use them all, all the time, but when you do, they'll be exactly where you expect them to be. There's so much readily available torque that you can pull away from relatively low revs in 3rd and, in no small part thanks to those turbos it'll keep going, and going, and going until you've well and truly achieved speeds that are only legal on certain German Autobahns.
How Economical?
Whilst it's not 'cool' to bang on about economy when writing about a Porsche 911, it's something that inevitably raises its ugly head. You see, whilst a smaller engine with a pair of turbos may actually aid performance, the drive behind it being spawned is mpg, not mph. Porsche claim a combined 34mpg in the Carrera 2 which is nothing short of miraculous in a car with two turbos and a 0-62mph time of 4.6s. Any sceptics amongst you who are currently thinking me naive for believing such claims; I managed over 32mpg during my time with A 911, and I wasn't overly light on the loud pedal.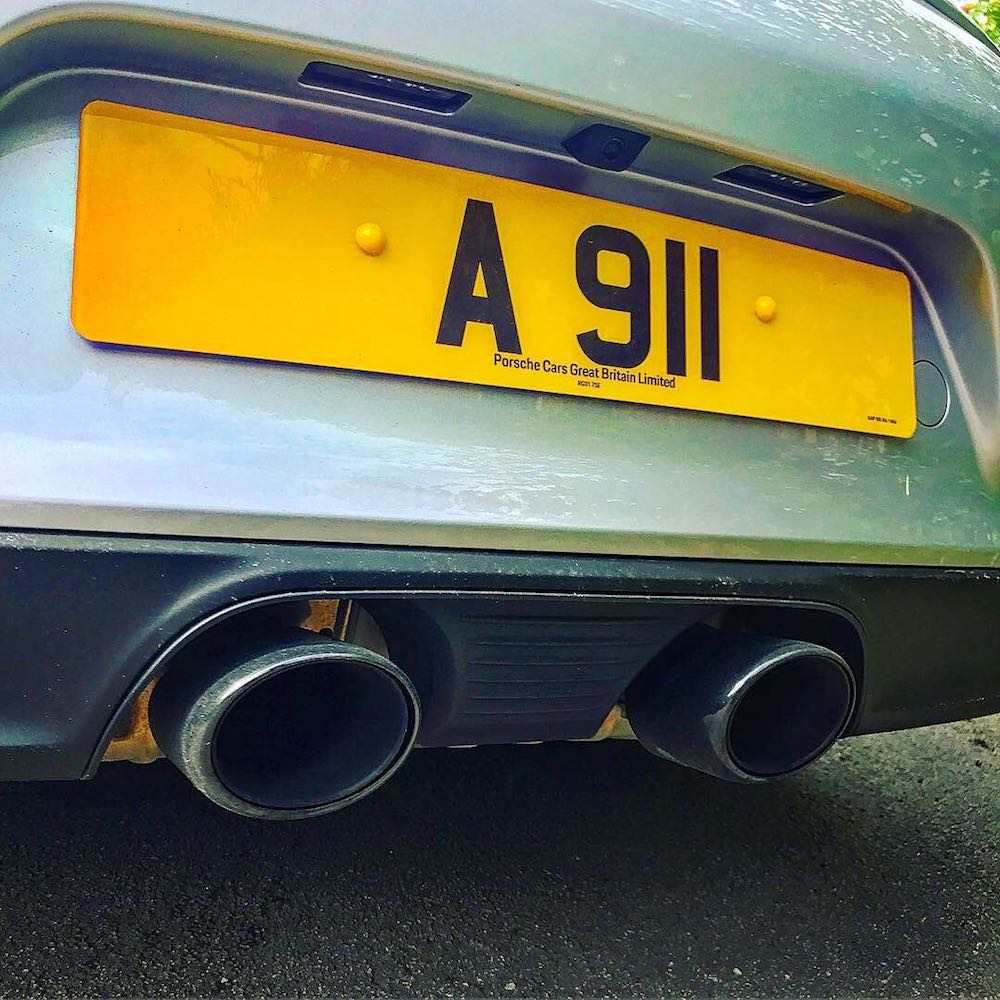 Anyway, economy aside, it's not what sells 911s, what it's like to drive does that. You sit low, but not on the floor – this is a sports car, remember – not a supercar. The raked dash that's been in Porsche 911s since time began is still there, but the rest of the cabin has a lot squeezed in to keep it modern. You stare at a large, central rev-counter, but it thankfully integrates a digital speedo these days, as the analogue one that flanks it is still in 25mph increments, not that anyone can tell me why.
370bhp, 450Nm Torque
Insert the Porsche-shaped-key and actually physically turn it (no stop/start button here) and that rear-mounted engine comes to life. Worried about that classic flat-six noise being muted by turbos? Don't be – it still there and it's an oh-so satisfying chunter, although the black sports exhaust system our car's been built with might help in that department. 370bhp in a car weighing a smidge over 1.5 tonnes might not be that breathtaking these days, but it's not difficult to live with on a day-to-day basis, either. That's not to say you couldn't get into some trouble, though, be reckless with 450Nm torque through the rear wheels, especially in the wet and you might wish you hadn't as those 295 section rear tyres will spin in some gears you might not have expected.
Engine's Still In The Back: Does It Matter?
In terms of handling, I could harp on about the issues of having an engine in the rear, but the fact is that if it was that much of an issue for Porsche's engineers to make the car handle properly, they'd have abandoned it by now. Yes, it's different to having a V8 slung over the front axle, but it also makes turn in crisp and precise as you're not dealing with the weight of said engine when you negotiate a bend. 4WD is always an option for optimum grip, of course, but you'll inevitably be dealing with extra weight and the purity of a rear-drive only car will be lost.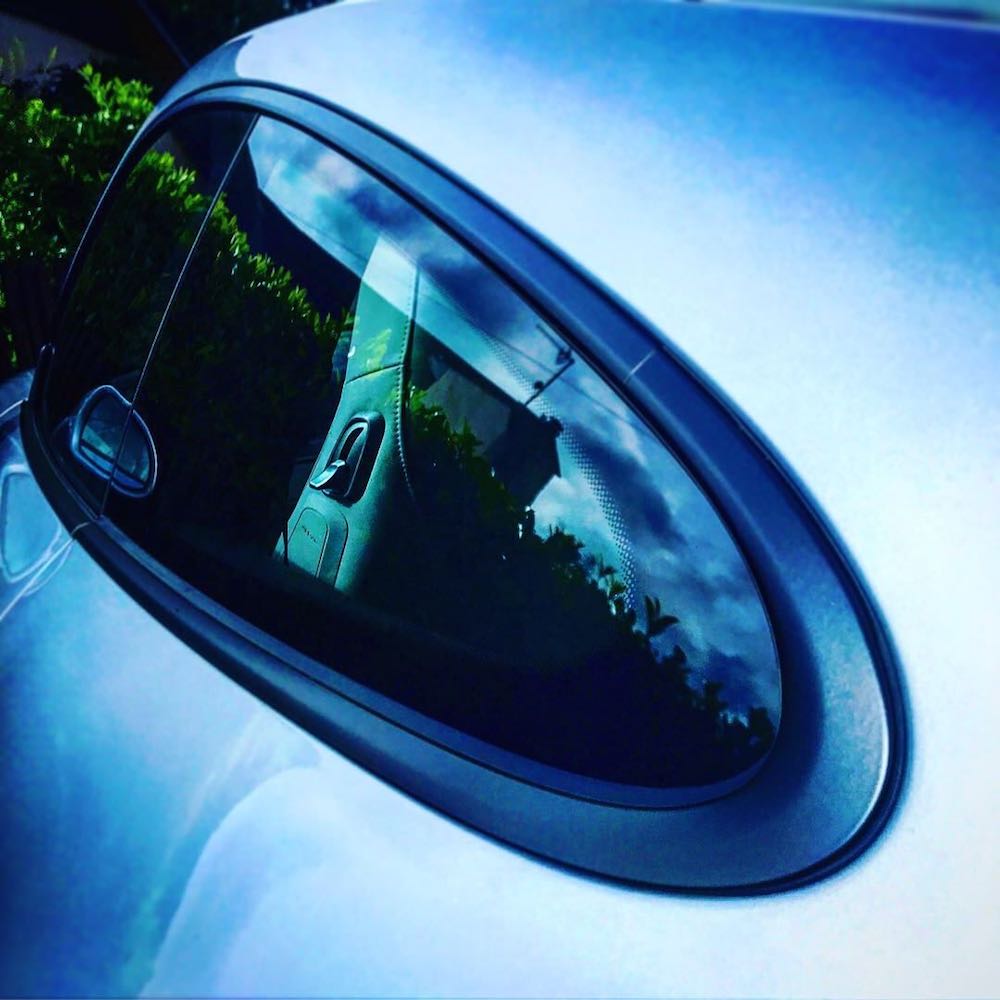 Should I Buy A Porsche 911 Carrera?
So, the Porsche 911 is quick, it's economical (relatively), it's built to standards most others can only dream of and with 500l boot space it's quite practical (again, relatively). With the 911 getting larger over the years, even those rear seats are tolerable for smaller passengers. Add it all up and that's why the Porsche 911 continues to sell like proverbial hot cakes, year, after year, after year. The 992 looks more cutting-edge, if a mite less delicate than the 991, but it's no secret that there'll never be a sea change in 911 design. It'd be easy for Porsche to rest on their laurels when it comes down to the 911, but there's plenty of competition waiting to jump in if they do. To make this much car for £77k, though, they'd better know what they're doing.
By Ben Harrington
Porsche 911 Carrera Coupe Specifications:
Engine –

 3.0l Flat Six petrol,

Layout –

Rear engine, RWD, 

Transmission –

 7-speed manual,

Power –

 370bhp, 

Acceleration – 

0-62mph – 4.6s,

Maximum Speed – 

183mph,

Maximum Torque –

450Nm,

Economy –

 34.0 mpg combined, 

Emissions – 

190

g/km CO2,

Price – 

£77,891 OTR, £90,151 as tested

The Porsche 911 is available now. For full details go to: www.porsche.com/uk