The Original
Nissan's Juke gave us something of a shock when it was released on an unsuspecting world over four years ago – in 2010. It wasn't as if we'd not seen small SUVs before, but the Juke was something different; not only was it responsible for the emergence of a whole new type of vehicle – the 'compact crossover', but the way it looked was original and daring, to the point of being divisive.
Whichever side of the love/loathe fence you happen to sit on though, there's no arguing with success, and the British-built Juke has sold in absolute droves – to the point that it's now an every-day sight on most UK roads and its looks have inspired other manufacturers to ditch the dull, in favour of something a bit more bold.
After four years, it was time for an update to ensure things were kept as fresh as ever. Enter then, the New Nissan Juke – ta-daaaaaa. Ok, admittedly it's not that different to the original, so this is more of a facelift than a completely new design, but the Juke has developed something of a cult status – to alter it beyond recognition would have been something of a shot in the foot for Nissan.
Subtle updates for the New Nissan Juke
There are some cosmetic alterations to the New Juke, mainly in the lights department. Both front and rear have seen a slight revision to keep them cutting edge – with LEDs being utilised and fresh, shapely lenses. Front and rear bumpers have also been treated to a going-over from the designer's brush, with some new shapes and added aggression for the 2015 model Juke.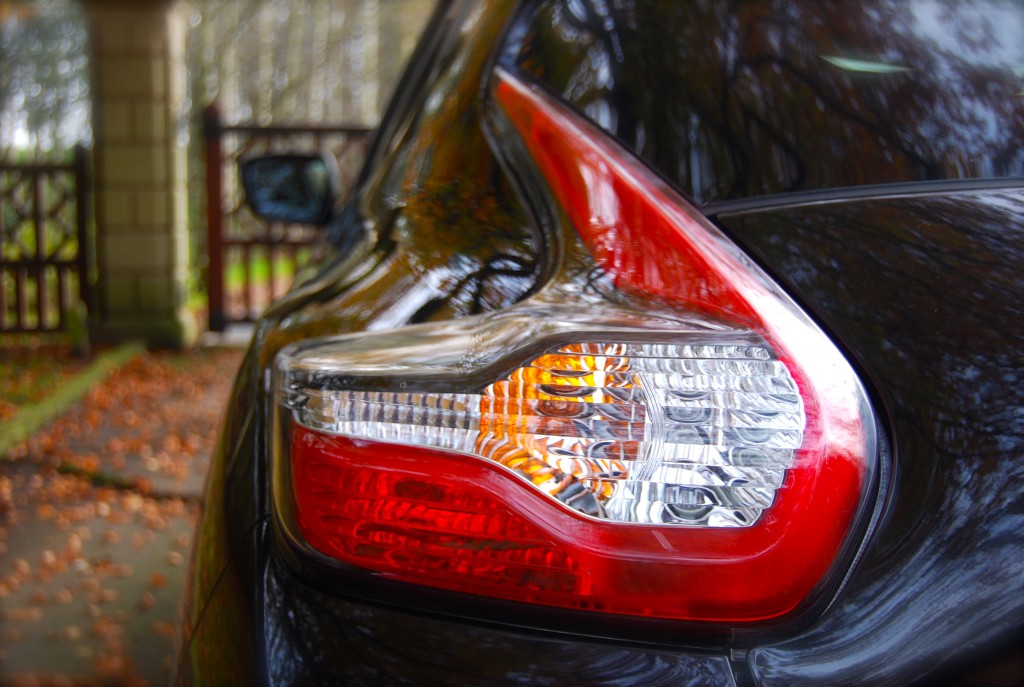 The Juke's interior still mirrors the exterior's unconventional look, and there's plenty of shiny plastic, moulded into distinctive shapes. They may look a little lacking in substance, but if you give them a prod, there's no bending or flexing and everything feels screwed together well enough.
Perhaps the most important part of the New Nissan Juke is what you don't see – a revised boot, raising capacity from 251 litres to 354, and also, what lurks beneath the bonnet.
The Juke's eye-catching styling has proved something of a bind in the boot-space department up to now. It would have been more practical to make its silhouette more angular and box-like, thus allowing the Juke to do a decent impression of a small van when the need arose. Because the Juke was always supposed to be more coupe-like, it's lost out to its rivals in the field of load-lugging. A new raised floor has not only allowed the addition of an under-floor storage area, but it's made loading and unloading larger objects a doddle. With the rear seats in their laid-flat position, our Juke swallowed an average size fridge with ease.
New Petrol Engine
So, boot capacity has increased, but quite contrarily, there's now an engine option available that's gone the other way. A new 1.2l turbo petrol unit can be opted for on 2wd models only; Nissan expect it to become the most popular engine across the range, as the trend seems to be away from larger Diesels, into smaller, lighter petrol-powered cars.
Our test car is fitted with a good old 1.5l Diesel unit though, and there's a lot to be said for it. Nissan claim just over 70mpg on the combined cycle, and although this may prove a touch optimistic in the real world, there's no disputing that it's frugal enough. Its torquey too. I usually find that 'change up/down' indicators are overly keen to get a car into top gear, resulting in some laboured juddering and a forced gear drop. Not so with this engine. The indicator can sometimes be encouraging a lower gear when the engine's 260Nm of torque is coping just fine with what's being asked of it. Happy days.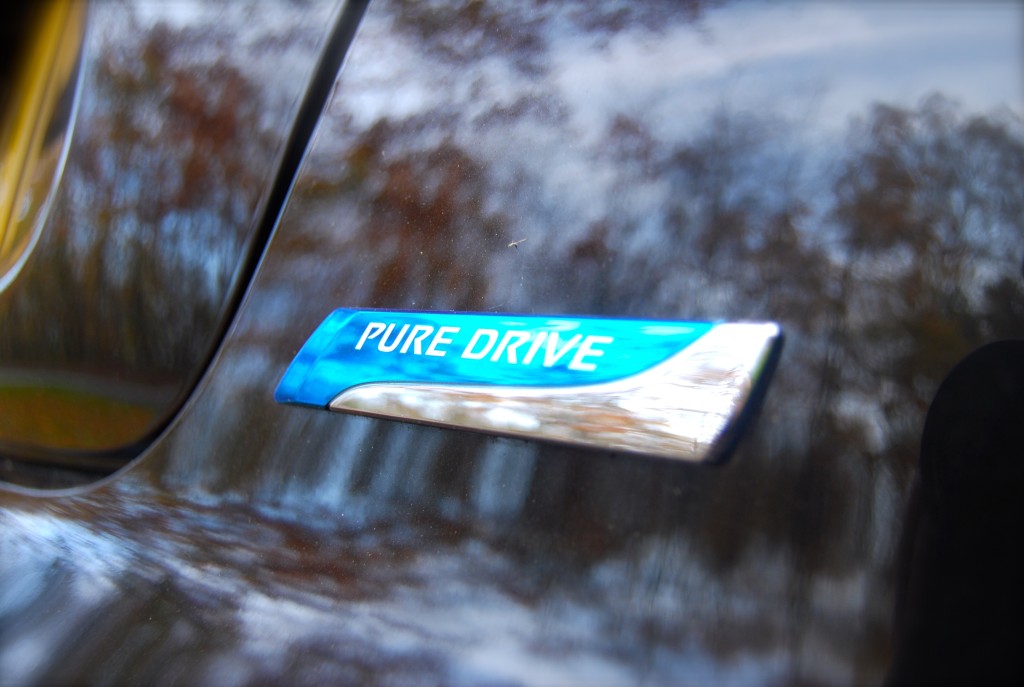 The trade-off for this old-school Diesel economy and torque is unfortunately some very old-school clatters and rattles, especially on cold start-ups. This Renault sourced unit has been around for a few years now and it shows; in a world of increasingly hushed Diesel engines, this one does lack slightly in refinement. That said, the cabin is insulated well enough and if it's economy and grunt that you're after – this engine fits the bill perfectly.
The suspension has also been tweaked slightly in this New Nissan Juke, and at slower speeds around town, it's comfortable and forgiving. Over less-than-perfect surfaces though, the ride still tends to become unsettled and skittish, making you feel like the tyres could do with a few less psi.
Is it for me?
No matter how good the updated Juke is, if you didn't like the look of the original, you're not going to be enamoured with this one as Nissan have stuck pretty steadfastly to their recipe. A smaller engine, a larger boot and some subtle light alterations have kept the New Nissan Juke fresh and relevant against the rapidly increasing competition though, so if you're in the market for this niche of car, the original might still be for you.
By Ben Harrington
Specifications;

 Nissan Juke 1.5l Diesel Acenta Premium,

Transmission –

6 spd manual,

Layout –

Front engine, FWD,

Power –

110Ps,

Torque –

260Nm,

Emissions –

104g/km CO2,

Economy –

 70.6 mpg combined,

Maximum

Speed –

109mph,

Acceleration –

 11.2s 0-62mph,

Price –

£17,865 OTR, £18,365 as tested
For full details, go to www.nissan.co.uk