New Qashqai
It must be kinda hard, when you're roundly credited with inventing a genre. Every time a new crossover joins the many hordes on sale today, it's inevitably compared with the Qashqai. Every new Qashqai begs the question: 'Has it still got it?'.
Well, this is the 2018 Qashqai; it's more of a facelift than a new model, but it's seen some improvements – mainly in terms of refinement to keep it relevant in today's market.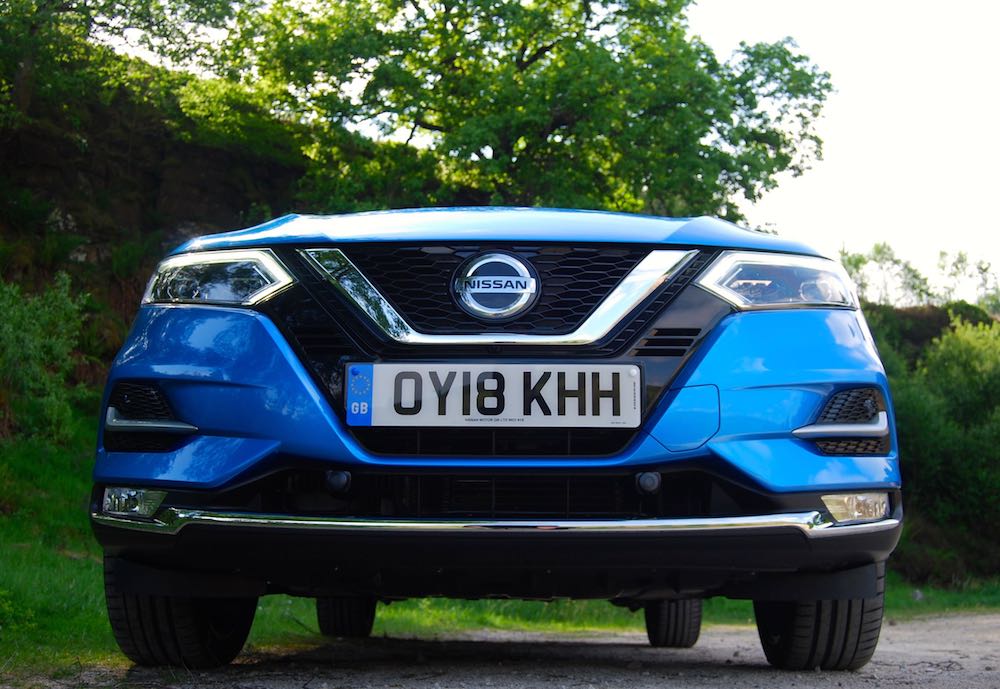 V-Motion Grille
Visually it's the front end that's most revised. The front bumper now looks more of a two-piece, following the line of the now trademark, Nissan V-Motion grille. There are new, recessed air intakes where once were fog-lights and a jutting chin-spoiler brings the whole look of the Qashqai closer to the ground.
The Qashqai's seen less dramatic changes on the sides and rear, it's just sharper, more pronounced. Fancy wheels shouldn't overly impress, but the 19" Diamond Cut alloys on this range-topping model really look smart.  Inside sees new, more modern materials, a thicker, flat-bottomed steering wheel and new, slimmer front seats to improve room in the rear.
ProPILOT
This is the Pilot One Edition Qashqai, a 400 unit, limited run model based on the Tekna+, dCi 130 model. The reason for its existence is to draw attention to Nissan's ProPILOT autonomous tech which will control braking, accelerating and even steering on motorways, all by itself, even in heavy traffic. Clever. It also comes packed with safety equipment and has a full length, non-opening panoramic roof.
More refined ride
As we said, it's refinement that's seen the biggest hike in quality, and by that we mean specifically ride quality. The suspension and steering have been revised and they offer what's now a genuinely comfortable ride. It's still not the first word in sporty handling but the way it soaks up bumps, even on these 19" wheels is genuinely top-notch.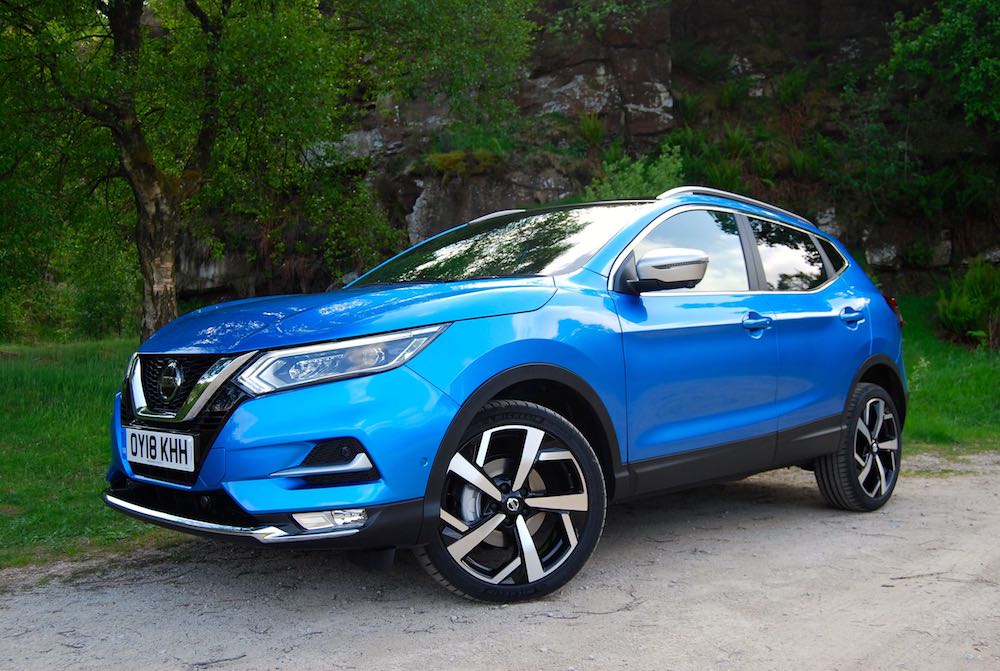 Following on from this, one other improvement on the latest Qashqai is how much quieter it is inside the cabin. Better insulation means both road and engine noise are far more muffled so longer trips especially are less taxing.
The engines available in the 2018 Qashqai haven't changed. There's a 1.2 petrol with 114bhp, a 1.6 petrol with 161bhp, a 1.5 diesel with 109bhp & a 1.6 diesel with 129bhp. This is the 129bhp diesel, which is available with either 2WD or 4WD if you go for the 6-speed manual, but only 2WD if you opt for the CVT 'box. Normally I wouldn't recommend a CVT transmission – they're really not my thing as they can be indecisive and vague. They have improved of late, though and this one is quite good, as long as you're not bothered about getting too involved with your driving.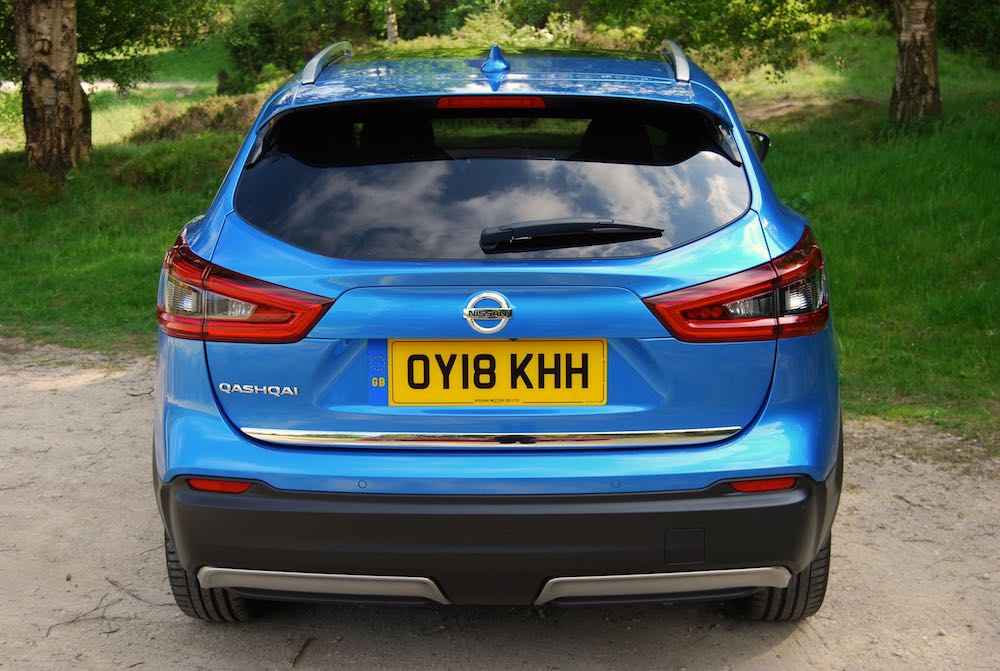 Updated interior
Nissan have never been shabby when it comes down to interior quality and design, they're right up there with the top Japanese models. The New Qashqai has seen some minor improvements, though, mainly in terms of plastics used which are sturdy without being utilitarian.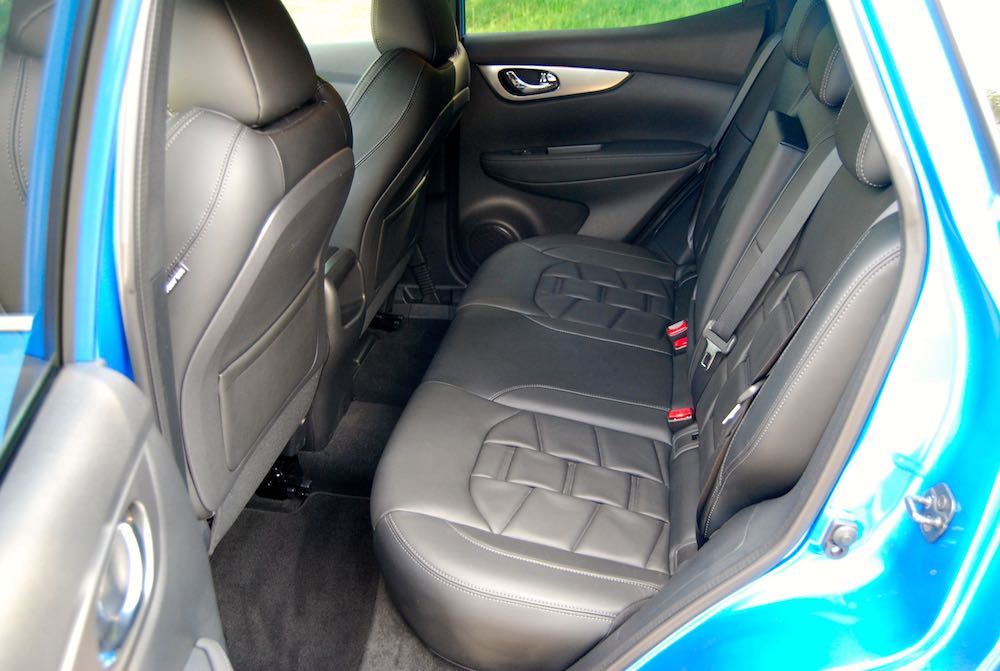 The new slim front seats do make some difference to the room for rear passengers, but you'd have to really look for it. Both head and leg room were always generous in the Qashqai, anyway.
My only real bugbear that continues in this Qashqai is the infotainment system. Nissan are apparently busy, beavering away to improve this and add CarPlay/Android Auto across the range, but for now it's not standard fit. Not only this, but the 7" touchscreen looks lost in the dashboard and its graphics are now looking very dated.
Should I buy a Nissan Qashqai?
Nissan were going to have to mess up spectacularly to get the new Qashqai wrong. They haven't; it's quieter, more comfortable and a touch more refined, they just need to sort out that infotainment system.
By Ben Harrington
Nissan Qashqai Pilot One Edition Specifications:
Engine –

 1.6l 4-cyl diesel,

Layout –

Front engine, FWD,

Transmission –

 CVT Auto,

Power –

 129bhp, 

Acceleration –

0-62mph – 11.1s,

Maximum Speed –

114mph, Maximum Torque –

3

20

Nm,

Economy –

 60.1 mpg combined, 

Emissions –

122

g/km CO2,

Price –

£34,170 OTR

The Nissan Qashqai is available now. For full details go to; www.nissan.co.uk