2019 Honda CR-V
With just about every manufacturer around the world offering an SUV and possibly at least one sub-genre, it's sometimes tricky to distinguish the young upstarts from the establishment.
Now, I'm not saying that the Honda CR-V is found rubbing shoulder lines with Jeep's Wrangler or Land Rover's Defender, it's not trying to be hardcore like them, but this is the 5th generation of the model and it's actually the world's best-selling SUV, so it's no hastily launched cash-in either.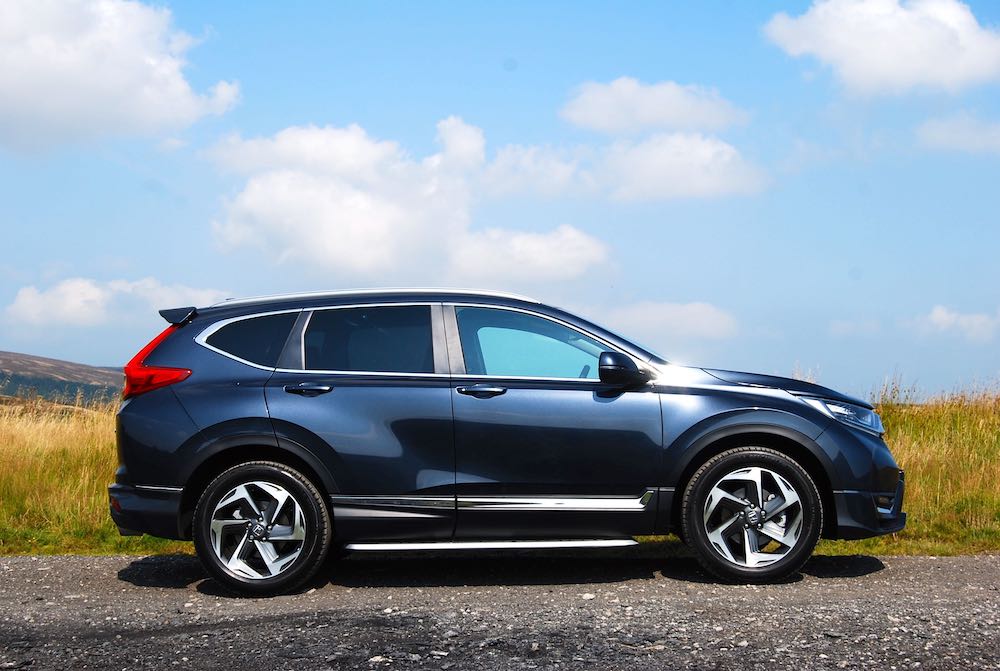 The Same Size But Bigger
Cars are getting bigger, the old adage states, but not in the case of the Honda CR-V. At 4.6m, this new model is actually a whopping 5mm shorter than the 4th gen it replaces. it's exactly the same height, too. Admittedly it is slightly wider, but that's not the pertinent growth area here. What really matters is that Honda have extended the wheelbase so, when combined with that extra width, the CR-V has a hell of a lot more space inside which equals more comfort, especially in the back.
That new footprint is actually quite evident just by looking at the New CR-V. Thanks to shorter overhangs, it sits on its wheels with more purpose than the last one. There's some interesting looking bulges and flares where was once flush and slab sided, too.
Clever LEDs
Type-R models aside, Honda don't really do aggressive, in-your-face stying but the new CR-V has some neat touches to make it a bit less, well, beige. The jutting chin from CR-Vs of the past has made a comeback and those eagle-eye headlights are also a familiar feature. Some LED light clusters have brought it more up to date, though, especially at the back where you get a clever light signature and some vertical indicators that both stand out in a crowd.
More Organised Inside
Honda have always been a step ahead of most Japanese marques in terms of interior fitments and the new CR-V keeps their reputation intact. What they've got slightly wrong in recent years is their use of different fonts and colours, sprayed liberally around the dashboard on screens that didn't exactly flow into each other. The new CR-V has addressed this and it's far more civilised, less cluttered. You might think that where cupholders are placed would be impossible to get wrong, but some manufacturers do manage it. Thankfully Honda have used more than a modicum of common sense and everything is within easy reach without compromising important things like changing gear.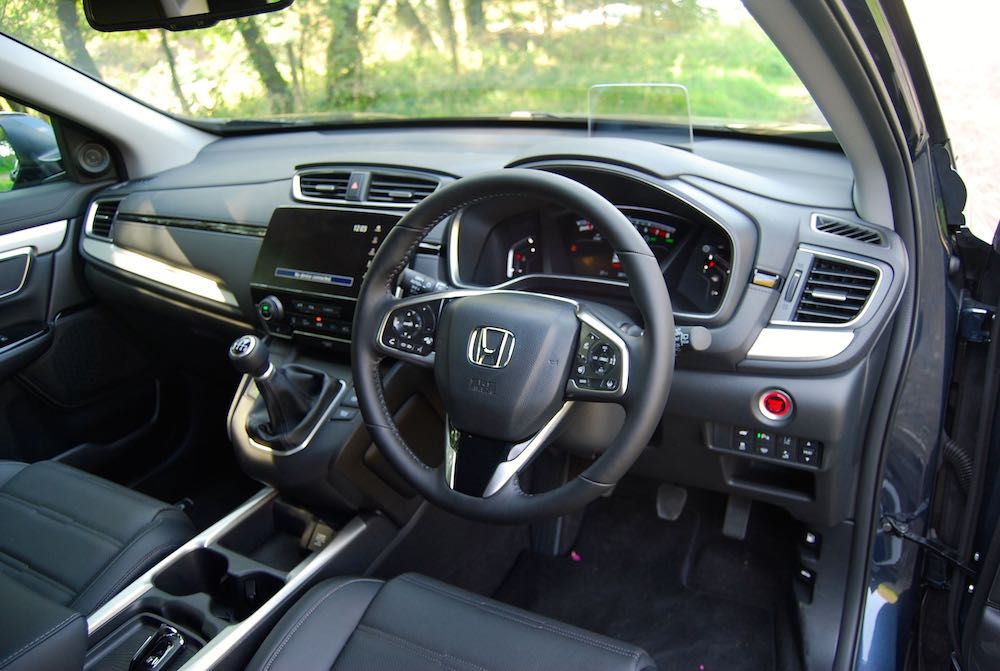 Not only has the design improved, the extended wheelbase and added width make it much roomier for both driver and passengers, with leg, elbow and knee room being far more generous. The needs of rear seat passengers have been well catered for with enough leg room for taller folk and even indents in the headlining so you don't mess up your hair.
Now 7 Seats
It's not just taller people who'll enjoy the back of the CR-V more, either. The raised, theatre style seating coupled with a waist line that stays horizontal until it kinks up at the C-pillar all adds up to a good view out for smaller people. If you need to fit more than 5 people in, all but the lowest and highest spec CR-Vs can be optioned with 7 seats for the first time.
This extra room for passengers does cost you slightly in the boot department, though. With the rear seats up, carrying capacity has dropped from 589 litres to 561, put them down for really big stuff though and you get 1756 litres, up from 1627. The boot floor isn't flat, though, there's an annoying lip, presumably to accommodate the third row of seats.
No Diesel
In terms of engine choice, Honda have made it simple for you; there's one, and it's not a diesel. It's a 1.5 litre, 4-cylinder, VTEC turbo unit. All you do is choose between 2WD or 4WD and if you opt for 4WD you get either a 6-speed manual or CVT transmission, the 2WD is manual only. If you do go for the CVT, you get 191bhp & 243Nm torque, the manual gets 171bhp & 220Nm. That doesn't actually make the CVT version any quicker, though, but you might want the extra torque for towing.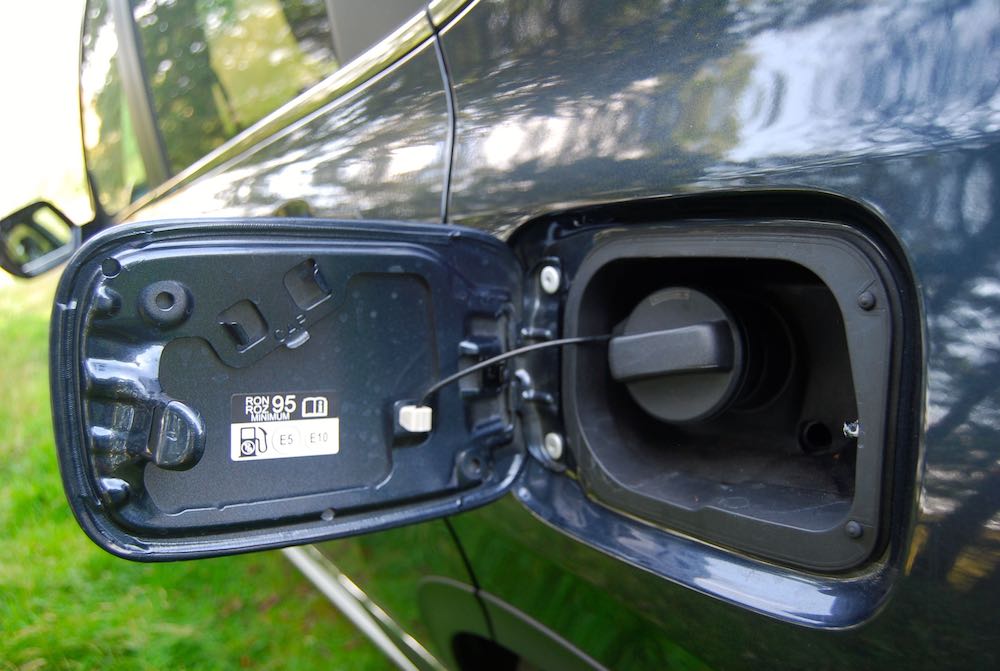 What does all this mean for your MPG, though? Well, gone are the mid-sixties MPGs you could achieve in the old diesel CR-V, the best you can hope for is mid-forties in the 2WD CR-V, dropping below 40 in the AWD CVT. If you want MPG in the 50s, Honda have introduced a hybrid version of the CR-V.
Back to the petrol version, though. The CR-V has never been what you'd call a driving enthusiast's car, and with 171bhp, performance is sensible at best with 0-62mph coming around in 9.8s in this AWD, manual version. Being a Honda, there's an economy mode that you may well activate to try to get you a few more MPG. It does do that, but it also stifles any semblance of performance you may have had.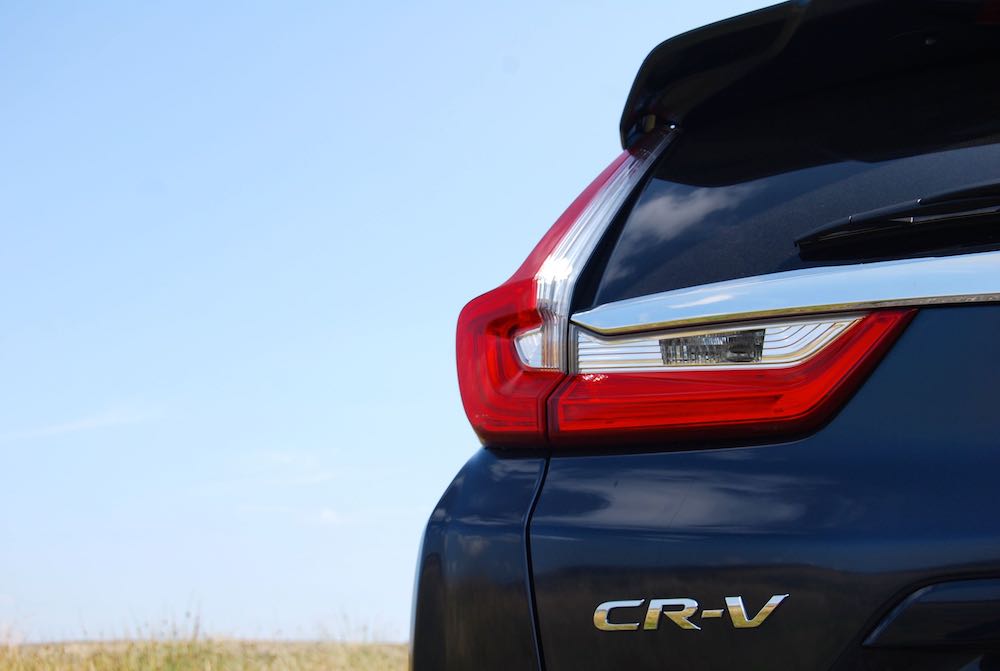 Much Improved Ride
Exciting it may not be, but the CR-V's ride has improved drastically. The suspension now has hydraulic bushings and the chassis is made of high and ultra strength steels. What this means on the road is a far more settled ride than the previous CR-V, even over broken surfaces. The handing might not be set up for clipping apexes, but this high-riding SUV actually leans very little in the bends and the steering has a modicum of feel.
Should I Buy a Honda CR-V?
The CR-V just does everything well, it always has done. This 5th-gen model may have lost the diesel option for the time being, but it now offers much more with a third row of seats and huge improvements in terms of design and space inside.
By Ben Harrington
2019 Honda CR-V AWD EX Manual Specifications:
Engine – 1.5l 4-Cylinder Petrol, Layout – Front engine, 4WD, Transmission – 6-speed manual, Power – 171hp, Acceleration – 0-62mph – 9.8s, Maximum Speed – 129mph, Maximum Torque – 220Nm, Economy – 42.8mpg combined, Emissions – 151g/km CO2, Price – £36,780 OTR
The 2019 Honda CR-V is available now, priced from £26,310. For full details go to: www.honda.co.uk