KIA Optima
Kia's quest for world domination shows no signs of abating and in the shape of their Optima, they're gunning for the mid-size saloon, D-segment market. That means it's got well established favourites such as Ford's Mondeo and Vauxhall's Insignia in its sights. Can it compete?
To look at, the Optima is actually the least Kia-ish Kia on the market and it could be described as generic; the trademark 'Tiger nose' grille is barely noticeable and those sleek, flowing lines with minimal glasshousing is reminiscent of Jaguar's XJ: not too shabby. Some tri-segment fog lights follow the pro_cee'd's quad light set up and are in-keeping with what's becoming something of a Kia trademark.
Spacious inside
Step inside the Optima and you're greeted with a triumphant fanfare; it's always nice to feel welcome. Exactly what the Optima is celebrating isn't made clear, but I'd hazard a guess at it being something to do with just how much space you've got to play with: it feels cavernous.
At 4855mm x 1860mm the Optima is marginally shorter than the Mondeo and a few mm wider (4871mm x 1852mm), but where it gains rear legroom is by eating into the boot, leaving 510l capacity, compared to the Ford's 541l in saloon guise.
One engine available…..for now
The only engine currently on offer in the Optima is Kia's tried and tested 1.7l diesel unit which has been given a power upgrade to keep it relevant, mated to either a 6-speed manual 'box or 7-speed dual clutch automatic unit. The Optima's cabin is heavily insulated and any diesely rattles are kept strictly outside, which, coupled with a suspension setup that flattens out most bumps, makes for a surreally serene ride, with the only detectable noise coming from wind buffeting around the door mirrors.
Try to hurry the Optima and the auto 'box we tested does tend to get ruffled, with down-changes especially becoming notchy affairs. The 139bhp diesel engine also becomes noticeably louder and loses something in the refinement department when pushed to perform, which is a shame because that super-smooth ride firms up nicely around bends thanks to a stiffened chassis, even if its electric power steering setup is lacking in driver involvement and feedback.
So, the Optima looks good against the competition, if not that enthralling, drives well and at 64.2 mpg combined and 116 g/km CO2, it's suitably clean enough to keep the company car taxman happy, which Kia openly admit will take the lion's share of Optima sales.
Generous equipment levels
Where the Optima really plays its trump card, though, is when it comes down to how much equipment you get for your money. Until the GT-line and GT variants join the lineup, this is the range-topping '4' spec which retails at £28,895. Sounds a lot for a Kia? Maybe it won't when you consider it comes with *deep breath*: automatic lights, rain-sensing wipers, autonomous emergency braking, blind spot detection, lane keep assist, rear cross traffic alert, high beam assist, smart park assist, 360° cameras, adaptive cruise, ESC, heated and cooled front seats, heated rear seats and a harman kardon stereo system. And this list is by no means exhaustive.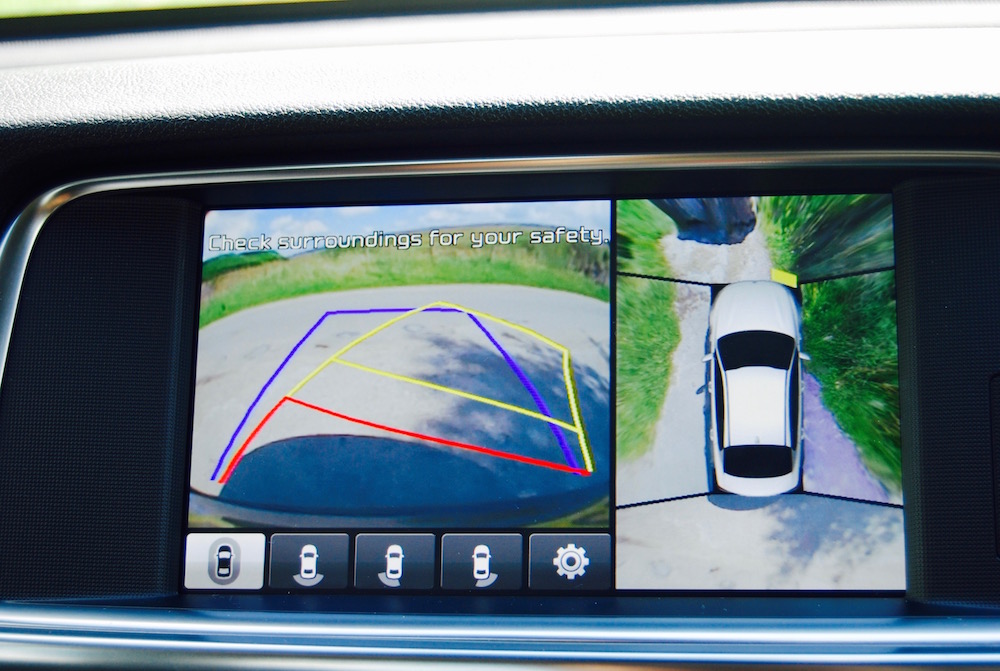 Many of these features simply aren't available on the competition, at any cost, if you want them you'd be forced to look at more 'premium' marques and, inevitably more premium prices.
What is currently missing from the Optima range is an estate version, but that's all in hand with a 'Sportswagon' due to hit our shores in September. Watch this space.
By Ben Harrington
Specifications; KIA Optima '4', Engine – 1.7l turbocharged diesel, Transmission – 7-speed auto, Layout – Front engine, FWD, Power – 139bhp, Torque – 340Nm, Emissions – 116g/km CO2, Economy – 64.2mpg combined, Maximum Speed – 126 mph, Acceleration – 10.6s 0-60mph, Price – £28,895 OTR
The KIA Optima is available now from £21,495. For full details go to: www.kia.co.uk