New Sportage
The Sportage was the car that made the UK take notice of KIA. And it wasn't solely because of 7 year warranties or any other fleet-manager-friendly qualities: it was because that Peter Schreyer designed SUV looked so good.
That was 2010, though, and since then this particular segment of the market has grown exponentially, and so's the competition. The New, 4th gen Sportage has got to be good if it wants to pick up from where its predecessor left off.
Hints of Porsche Macan?
Visually it's pretty striking; Schreyer's style has moved on from his first KIA products which echoed his last few Audi designs. There's the trademark 'tiger-nose' grille, obviously, and that sits near-vertically on the New Sportage's strong jaw. The bonnet line sweeps back at a virtual right-angle and is edged by raised wings that house slashed headlight units which reach all the way along the flanks to above the wheel centre caps.
Glass-housing is kept to a minimum thanks to a high belt line, keeping the New Sportage on the sleeker side of SUV. The rear of the New Sportage is dominated by a strip of lights that wraps uninterrupted around the rear wings and boot. Add to this a pinched waist and the new Sportage is as distinctive from the rear as the front.
Re-engineered range of engines
The New Sportage is available with a choice of four engines – two 1.6 petrols, a 1.7 diesel and a 2.0 diesel with two power outputs(134 & 182bhp). There's a six-speed manual, a six-speed auto and even a seven-speed DCT 'box, and a choice of 2WD or 4WD, but not in any ol' combination that takes your fancy. If you want the more powerful 2.0l diesel, for example, you're restricted to a 4WD drivetrain and the two uppermost trim choices – KX-4 and the new boy who sits atop the tree – the First Edition.
First Edition isn't the only new boy, though, there's a GT-Line spec, too, complete with visual cues from the pro_cee'd GT, the most noteworthy being those quad-lens 'ice-cube' front fog lights. In terms of spec and price it sits between '2' and '3', but it's the only New Sportage available with their turbo-charged petrol unit and seven speed 'box, with both combining to get the GT-Line to 60mph in 8.8s.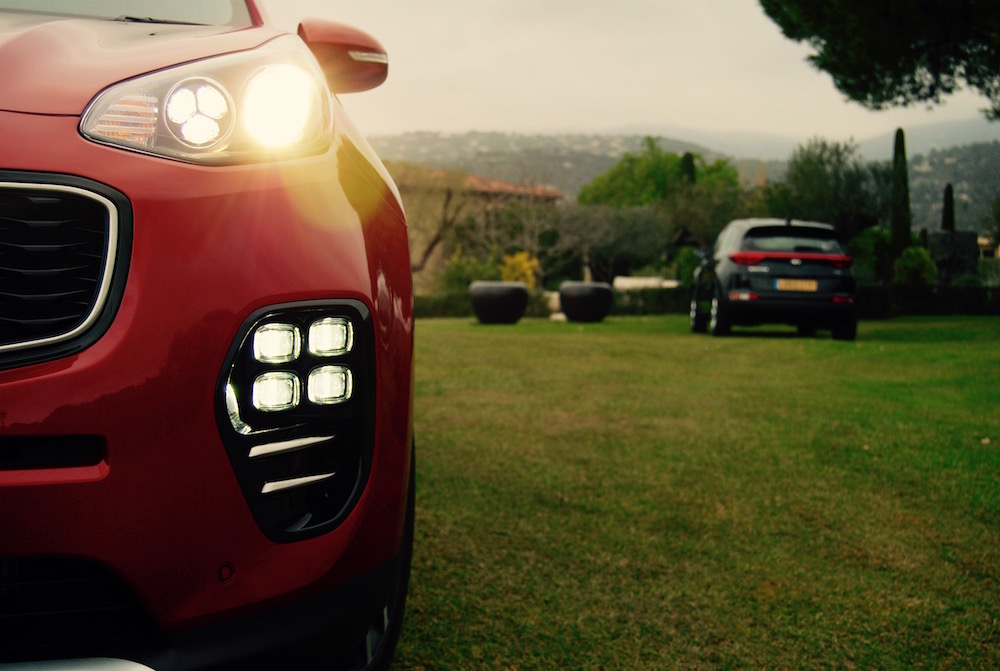 More refined
The New Sportage's road manners are improved over the outgoing model; it's longer in terms of both wheelbase (30mm) and overall length (40mm) which always helps, and the suspension feels more capable of absorbing scars and bumps without getting flustered. The handling feels more precise, too; it's a tall car with the potential to rock on its springs but it's quick enough to react to changes in direction. According to KIA, this is thanks to an adjustment to the steering setup, the result being akin to "guiding a blindfolded person by the waist, rather than the shoulders". Apparently.
The New Sportage's most significant improvement is probably in terms of interior design and quality. It's very similar to the larger Sorento model, with eye-level plastics having a far more premium feel than the 3rd gen Sportage's which did let the rest of the car down. All except '1/KX-1' specs get a 7 or 8 -inch nav system which is detailed and accurate enough to embarrass some far more 'premium' brands' efforts.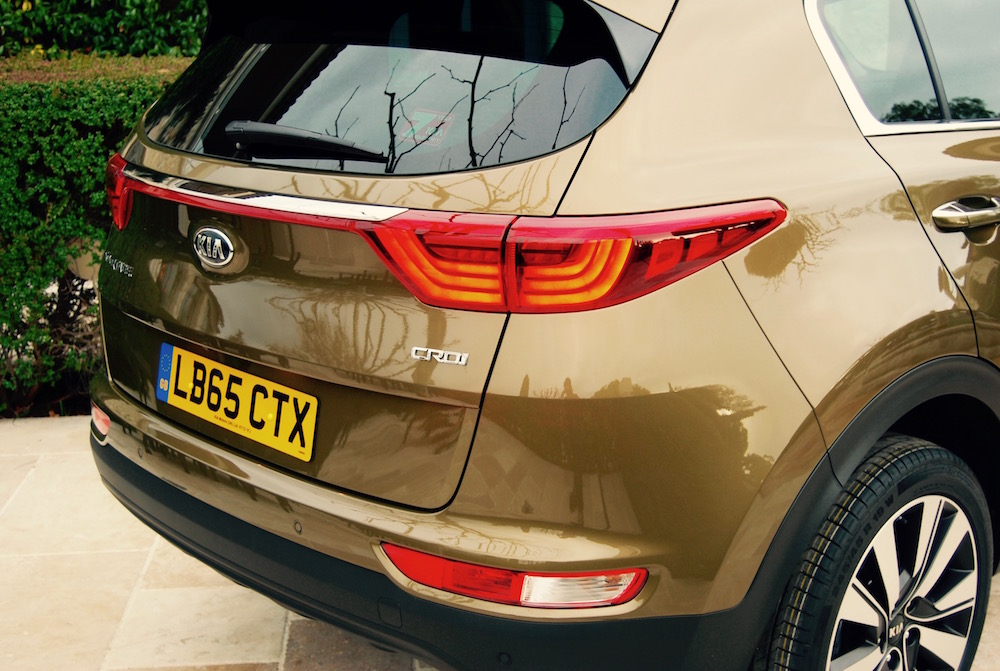 KIA expect an 80/20, diesel/petrol split (outgoing Sportage was 84/16 respectively), and they foresee their re-engineered 1.7 CRDi in '2' spec to take the lion's share. It's quiet and refined enough, if not quite as much fun as the 2.0l diesel, and even though it manages just 114bhp and is available as a manual only, the fact that peak torque of 280Nm comes in at just 1,250rpm means that it'll happily pull at low-speed in higher gears. At 119g/km Co2, it's also the most taxman-friendly by some margin.
KIA's expansion into Europe, and particularly the UK has seen new model after new model being introduced. The last Sportage spearheaded this foray, even achieving its highest sale figures over its final twelve months, but it was undoubtedly showing its age. In such a competitive sector, though, you can't afford to fall behind; in the shape of this All-New Sportage, coupled with that warranty, KIA's crossover SUV is right back up to date.
By Ben Harrington
Specifications; KIA Sportage 1.7l CRDi '2', Transmission – 6 speed manual, Layout – Front engine, FWD, Power – 114bhp, Torque – 280Nm, Emissions – 119g/km CO2, Economy – 61.4 mpg combined, Maximum Speed – 109mph, Acceleration – 11.1s 0-60mph, Price – £22,050 OTR
                             KIA Sportage 1.6l T-GDi 7DCT 'GT-Line, Transmission – 7 speed DCT, Layout – Front engine, 4WD, Power – 174bhp, Torque – 265Nm, Emissions – 175g/km CO2, Economy – 37.7 mpg combined, Maximum Speed – 125mph, Acceleration – 8.8s 0-60mph, Price – £25,650 OTR
The New KIA Sportage is available from 5/2/16,  from £17,995 OTR. For full details go to; www.kia.co.uk