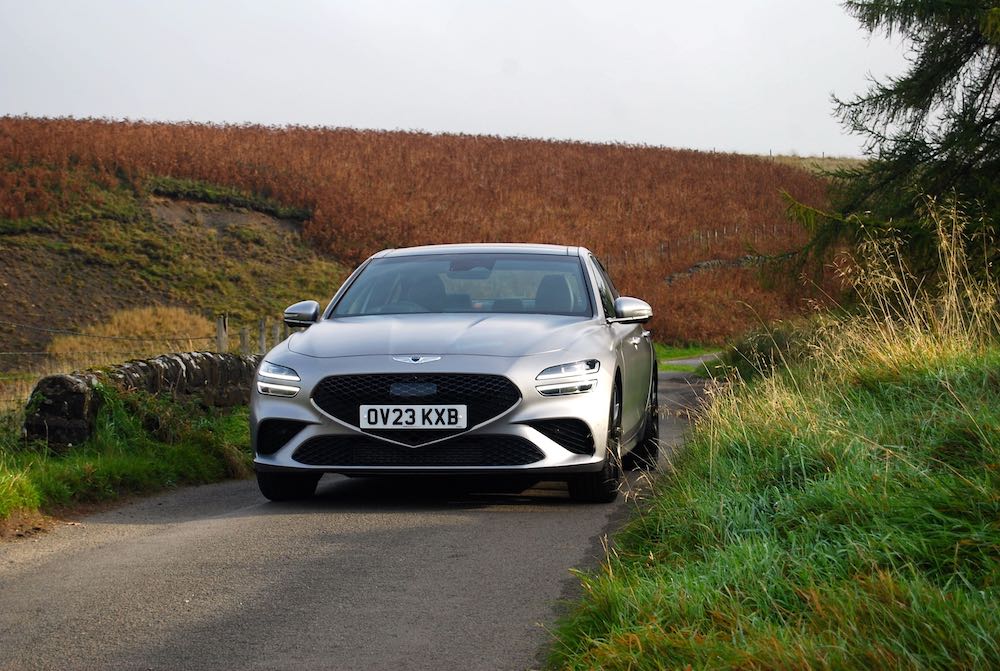 Genesis G70
As more and more manufacturers turn their backs on the good ol' three-box saloon, it's almost ironic that a relatively new marque are sticking steadfastly by it. Ok, Genesis may be the luxury arm of well-established Korean brand, Hyundai, but you'd be hard pressed to tell and they currently offer a large saloon; the G80 and this smaller model – the Genesis G70.
From the front especially, this could only be a Genesis. There's the trademark split headlights flanking an inverted pentagon grille and it's these that mark it out as what's still a fairly fresh brand in the UK. In our opinion the G70 is the most attractive model in the Genesis fold. It's roughly BMW 3 sized and its best angle is the rear 3/4 where those squat haunches bulge slightly to form the rear wheel arches.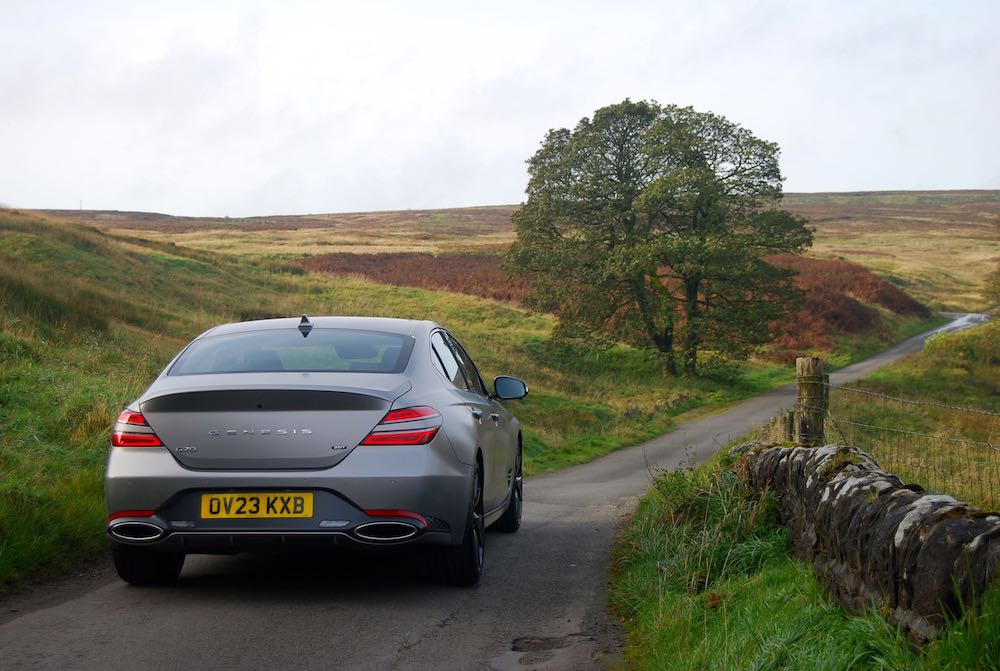 Three specs
There are three specs of G70 to choose from, but even the base model is called Premium. It comes with a 10.25″ infotainment system, intelligent lights, front & rear sensors, wireless charging & loads more plus and it'll set you back £38,145. The top of the range is the Premium + Luxury Pack at £42,575, that takes the Premium and adds 19″ alloys, electronic suspension, nappa leather seats and suede trim around the cabin. Then in the middle is this; the Sport which is £40,945 and this takes the Premium trim and adds some sporty visuals incl. bespoke 19″ alloys, leather seats, electronic suspension and, most importantly, an LSD.
One diesel, one petrol, but only in Sport spec
As it stands, there's no hybrid version of the G70 on sale, but that could change. There's currently two engine choices: a 2.0l turbocharged 4-cylinder petrol with 241bhp & 353Nm torque or a 2.2l 4-cylinder diesel with 197bhp & 440Nm torque. Both drive the rear wheels only via an 8-speed automatic 'box.
Now, there's nothing odd about still offering a choice of diesel, BMW still do with their 3 Series, as do Mercedes with their C-Class, although both are already offered as hybrids too. What is slightly strange with the G70, though, is that if you want the petrol engine, there's only one spec to choose from and that's Sport which can also be built with a diesel engine. If you go for the cheapest G70 – the Premium or the Premium + Luxury Pack it's the diesel engine only.
How fast is the G70?
Our test car is the Sport and so, as we've said, that means it could have come with the diesel engine which is good for 41.5mpg & 178g/km CO2, whilst doing the 0-62mph sprint in a very respectable 7.4s. It could have come with the diesel, but it didn't, and we're glad about that. No, the petrol engine isn't as efficient, only returning 32.8mpg & 194g/km CO2 but it's a really good engine nonetheless and it manages 0-62mph in a spritely 6.1s. It's one of those four cylinder engines that does a mightily good impression of a six, both in terms of noise and drive. On startup there's a fair rumble and, despite not being the most powerful unit in the world, its 353Nm torque driven through that smooth 8-speed transmission could easily have you believing this is packing something far meatier under the hood.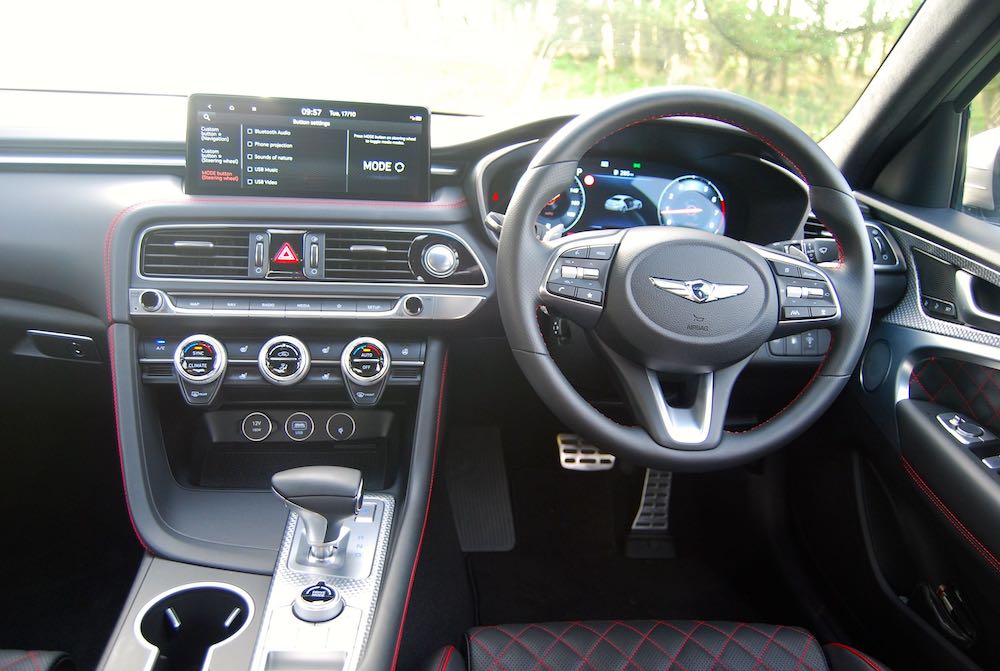 Is there an AWD G70?
The G70 is based on the same platform as the now sadly missed Kia Stinger, and that means it's rear-wheel drive. That leaves the front wheels with the sole job of providing direction and, despite not being quite as powerful as some of the competition's models, it's certainly an engaging drive with sharp changes of turn-ins. Even on our Sport spec G70 with its 19″ alloys, the ride could never be described as harsh and all-in-all it provides an admirable mix of performance and comfort.
How you judge the interior depends on which approach you take towards it. On the one hand, it's not quite as impressive and cutting edge as, say, an Audi. On the other hand, apart from some information graphics that have ben carried over, it's far removed from its Hyundai origins. All of the switchgear and trim looks and feels high quality, it's just a tad dated, that's all. The G70 offers plenty of space up front but, like many saloon cars in this class, it suffers slightly in terms of rear-seat passengers, both for space and ease of access.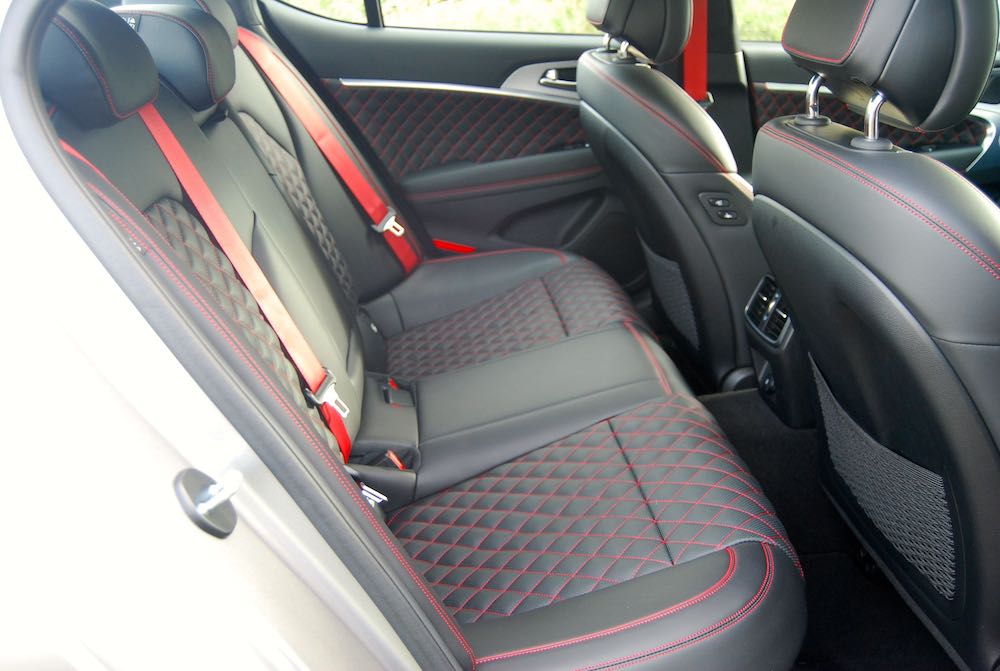 Should I buy a Genesis G70?
The Genesis G70 is by no means a steal, despite offering much more standard kit than the equivalent opposition. There's currently no hybrid either which could put company car drivers off. One aspect that may appeal, though, is the 5-year, unlimited mileage warranty and, perhaps more pertinently, their 5-year servicing plan that's free of charge.
By Ben Harrington
2023 Genesis G70 Sport Turbo Plus Specifications:
Engine – 2.0-l 4-cylinder, Transmission – 8-speed Auto, Layout – Front engine, RWD, Power – 241bhp, Emissions – 194g/km CO2, Economy – 32.8mpg, Maximum Speed – 149mph, Acceleration – 6.1s – 0-62 mph
The 2023 Genesis G70 is available now, priced from £38,145. For full details go to:www.genesis.com/uk