BMW X5 M50i
For the last couple of decades the SUV tag has been liberally applied to anything with a ride height loftier than a Ford Fiesta. Some put the S into SUV more convincingly than others, though, and others don't really have anything remotely sporty about them. At all. The BMW X5 was one of the first to step up and try to knock the Range Rover off its long-held mantle, and this is the latest version, in full-fat, definitely sporty M50i guise.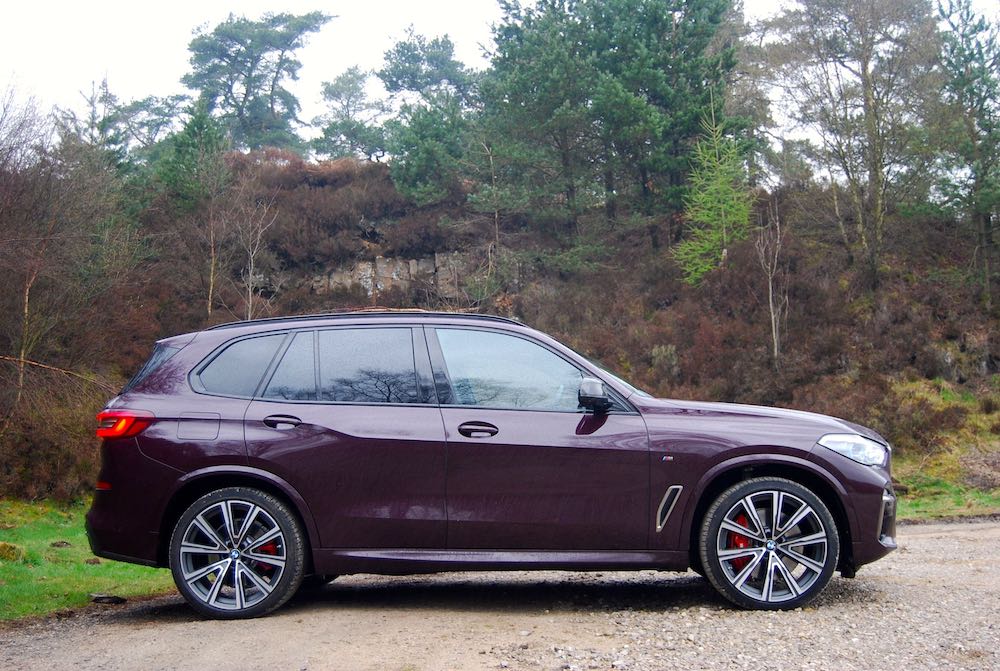 4.4 litre, twin-turbo V8
What that means in real terms is a big, nee huge vehicle with a 4.4 litre, twin-turbo V8 under the bonnet, providing 523bhp to all four 22" wheels if necessary. 0-62mph takes just 4.3 seconds, and that's no mean feat in something that weighs in at over 2.3 tonnes. Not quite fast enough? – there's a solution for that in the shape of the X5 M Competition. That version gets 617bhp – 0-62mph is handled in 3.8 seconds, the only slight drawback is its £115k price tag. Our version is a far more affordable shade over £80k. Cheap.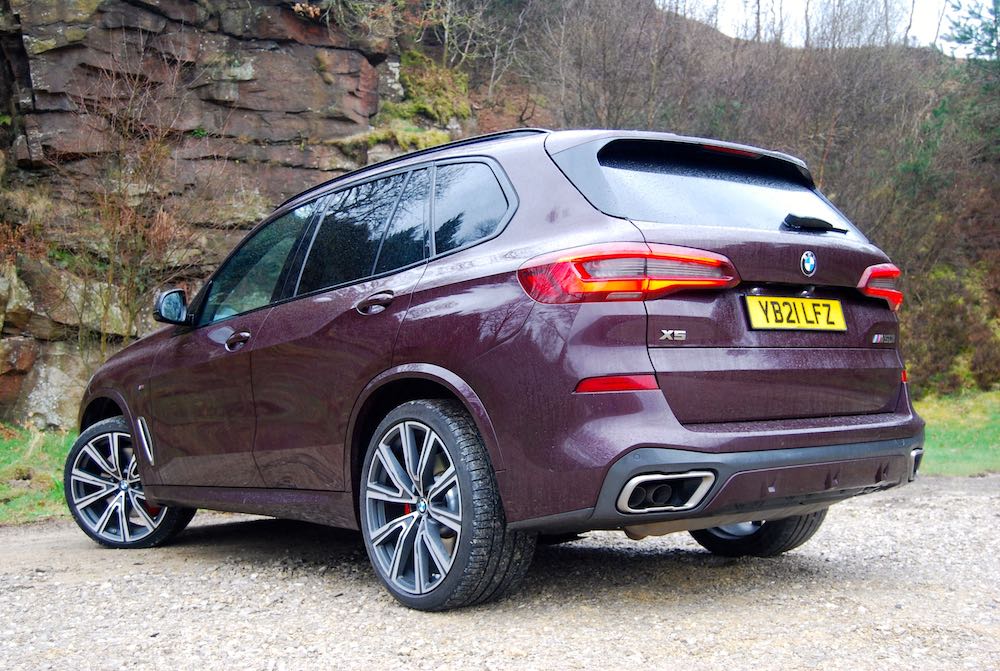 Return to form inside
BMW has a strong reputation for quality and design when it comes down to interiors, but they've been overshadowed in recent years by the likes of Audi and even Volvo. The X5 is a return to form for BMW, combining top notch materials, subtle, driver-focused orientation and the right mixture of the latest tech and actual buttons. The infotainment system is as clear and concise as we've seen and you control it via steering wheel buttons, a mousepad on the centre console or the clever if slightly gimmicky optional hand gesture detector.
Specced right and the X5 M50i is pushing damn close to limo-esque. Go for the £4,995 Comfort Plus Pack and you get a massage driver's seat that's one of the best we've used, plus not only cooled, but heated cup holders. £2,995 gets TVs in the back and an actual TV receiver. You get the idea.
Subtle? erm…….
In terms of looks, it may seem folly to call a 2.3 tonne super-SUV riding on 22's subtle, but the X5 does a good job of blending in, even with this M50i's enhanced air intakes and wheel arches. This is probably due in no small part to it not being given the same mega-nostril treatment other BMWs have been subjected to lately. Yes, its kidney grilles have likely doubled in size since the Mk1 X5, but they're still in-keeping with the car.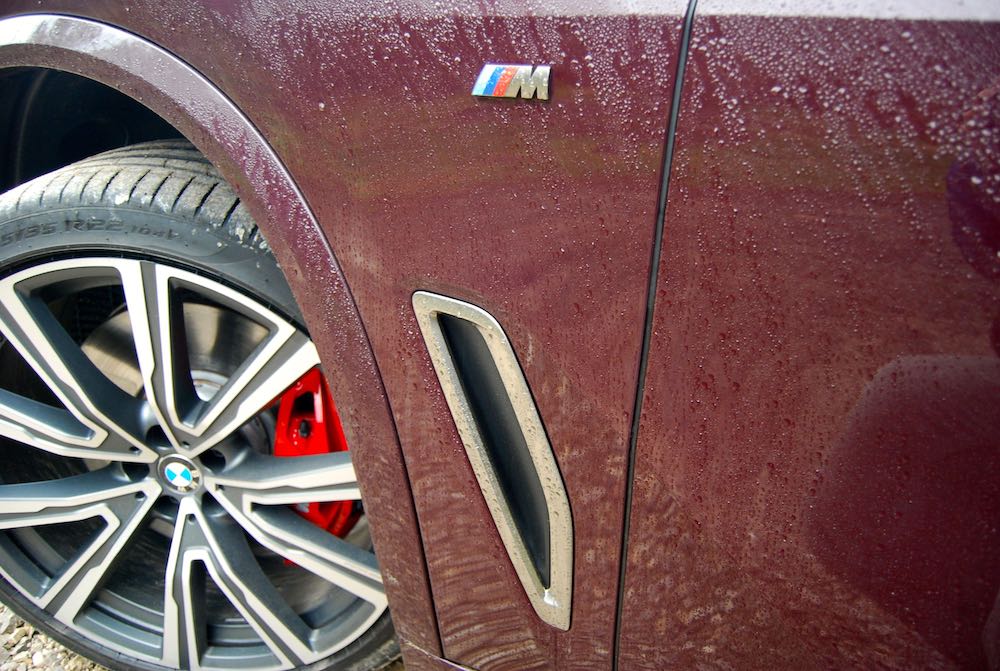 As with all BMWs with a performance bent, this X5 M50i has switchable drive modes that alter engine and suspension characteristics. All M50i's come with model-specific M Adaptive Suspension as standard and our test car has the Professional setup; a £3,195 option. Coupled with the standard M sport differential that can send 100% of the power to just the rear wheels if required, this M50i is about as direct and car-like as an SUV gets. Sport Pro mode is best reserved for the smoothest tarmac surfaces, though – for all-round drivability and useable performance, it's best left in comfort mode.
Saving the planet may not be the M50i's primary objective, yet leave it in economy pro mode and the mpg gets to just about acceptable levels – around 25.
It's the noise that gets you
Miles per gallon isn't why anyone goes for something with a 4.4 litre, twin-turbo V8 though, is it? It's the X5 M50i's near-outrageous performance, coupled with one of the most glorious soundtracks from the standard M Sport exhaust that stirs the soul and makes you part with your money. Some credit should also go to the 8-speed ZF transmission, though. The way it handles a monstrous dollop of torque (750Nm) is nothing short of incredible, seamlessly swapping cogs no matter how much you ask of it.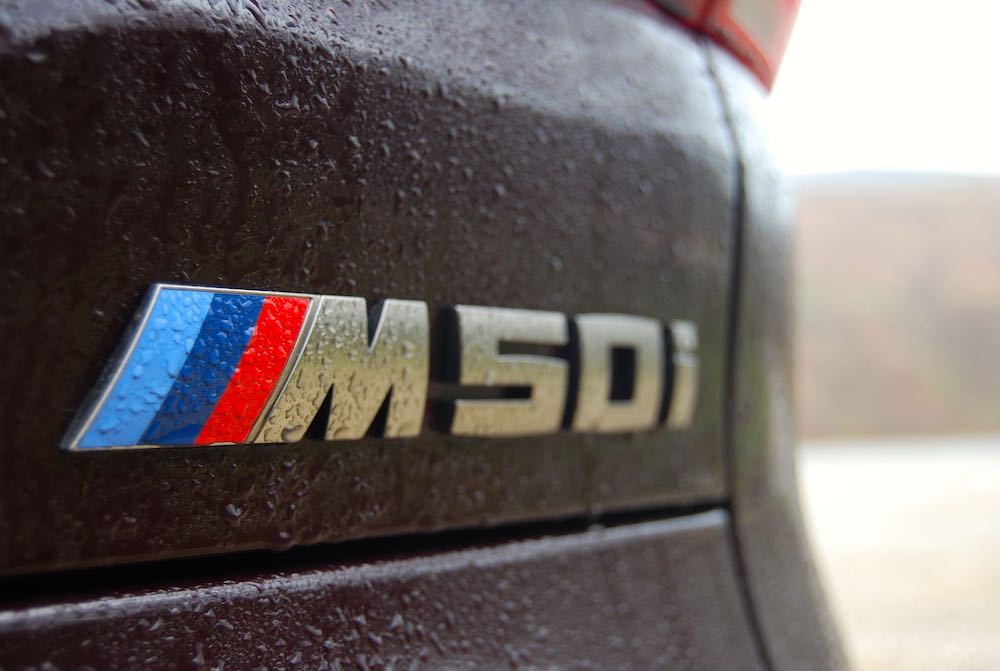 Should I buy a BMW X5 M50i?
Yes, there are more practical SUV's available; opting for this M version over a 'normal' X5 deletes the third row of seats option, for example. What BMW has done with this M50i, though, is create one of the most car-like drives you'll find whilst sitting in a luxurious return-to-form cabin. Plus, when you compare its £80k starting price to the similarly performing RR Sport SVR's £102k, it is weirdly something of a bargain.
By Ben Harrington
2022 BMW X5 M50i Specifications:
Engine – 4.4-l twin-turbo V8, Transmission – 8-speed auto, Layout – Front engine, 4WD, Power – 523bhp, Emissions – 268g/km CO2, Economy – 24.4 mpg combined, Maximum Speed – 155mph, Acceleration – 4.3-s 0-62 mph, Price – £80,345 OTR, £100,025 as tested
The BMW X5 M50i is available now. For full details go to: www.bmw.co.uk