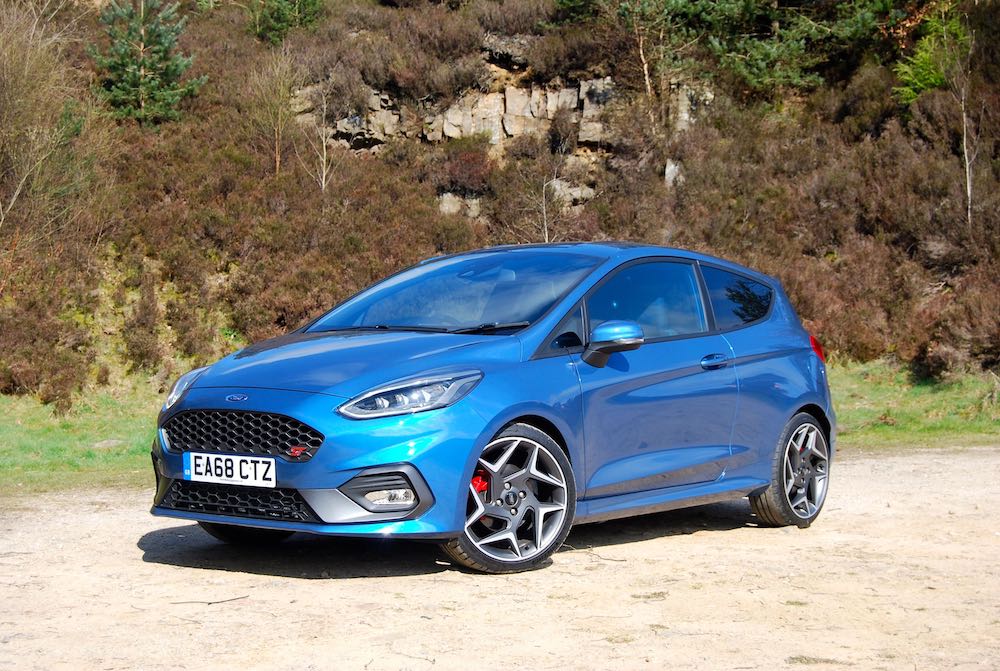 2019 Ford Fiesta ST
Ford deserve a lot of credit, here; when they bring out a new hatchback it's usually not long before an ST or even an RS version appears, and we like that. The last Fiesta ST was something of a zenith in the hot-hatch world, setting the benchmark for others to aspire to. That was back in 2013, though, and a lot's changed since then – like it or not. This, then, is the new Fiesta ST and the question is – is it fit to wear the badge?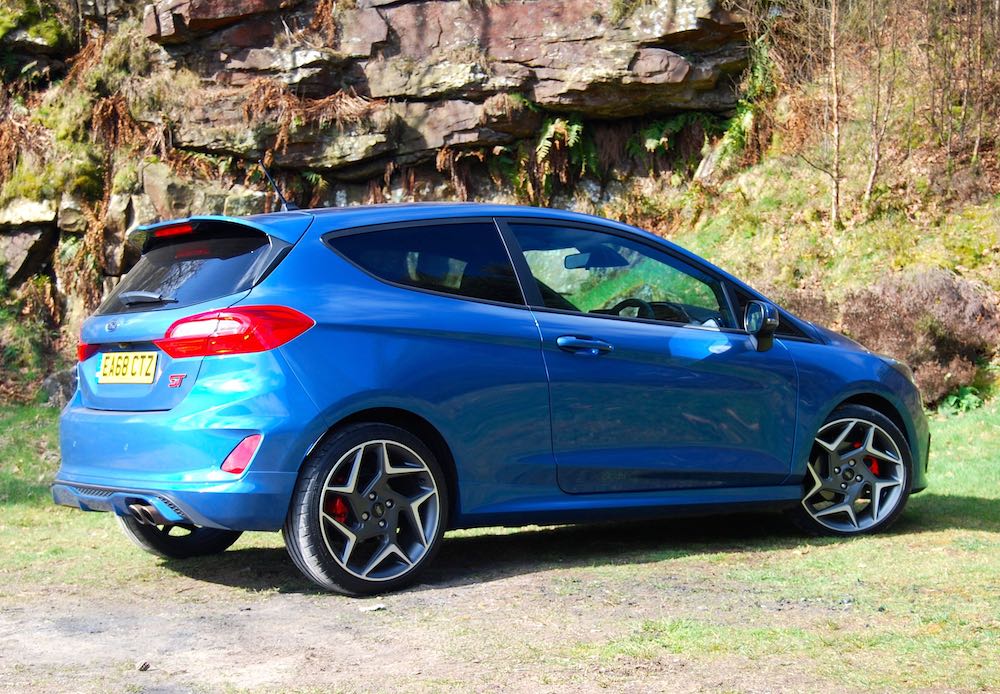 A Bit More Conservative?
Let's look at it on face value. The new Fiesta has grown, that's a given and it's now wider than a Mk 1
Focus
. Not only that, but it's more grown up than its predecessor, more sophisticated, and that carries over to the ST version. Yes, its arches are stuffed generously full of at least 17" wheel and there's some spoilers and skirts, but Ford have taken a far more subtle approach. The new Fiesta ST just doesn't have the full-blown hooligan appeal that the last one had. Who knows? – maybe the old rumours of a Fiesta RS will start doing the rounds again.
Inside all new Fiestas are a huge improvement on the last model, and the ST has received the usual treatment. You sit down in some of the huggiest, ST-emblazoned Recaro seats yet and grab hold of a similarly tagged, flat-bottomed steering wheel whilst admiring some blue stitching keeping the leather bits of the cabin together. The seating position is great, no doubt there, it's just whether the seats may be too narrow for some, especially on trips upwards of an hour.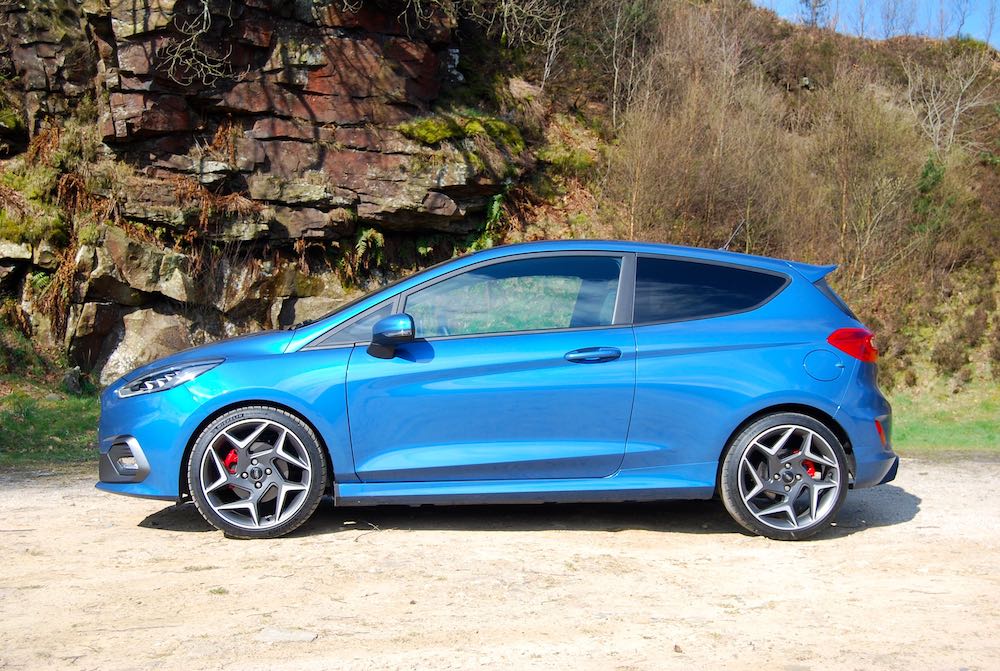 5 Door From Launch
Unlike the last Fiesta ST, which was 3-door until towards the end of its life, the new one is available as a 5-door from launch. It is, of course, infinitely more practical, and the loss of chassis rigidity that 5-door hatchbacks used to suffer from is all-but eliminated. The 3-door will always look more focussed, though, less like you've borrowed your mum's Aldi chariot, so here's hoping the Fiesta doesn't go the way of many and lose its 3-door option.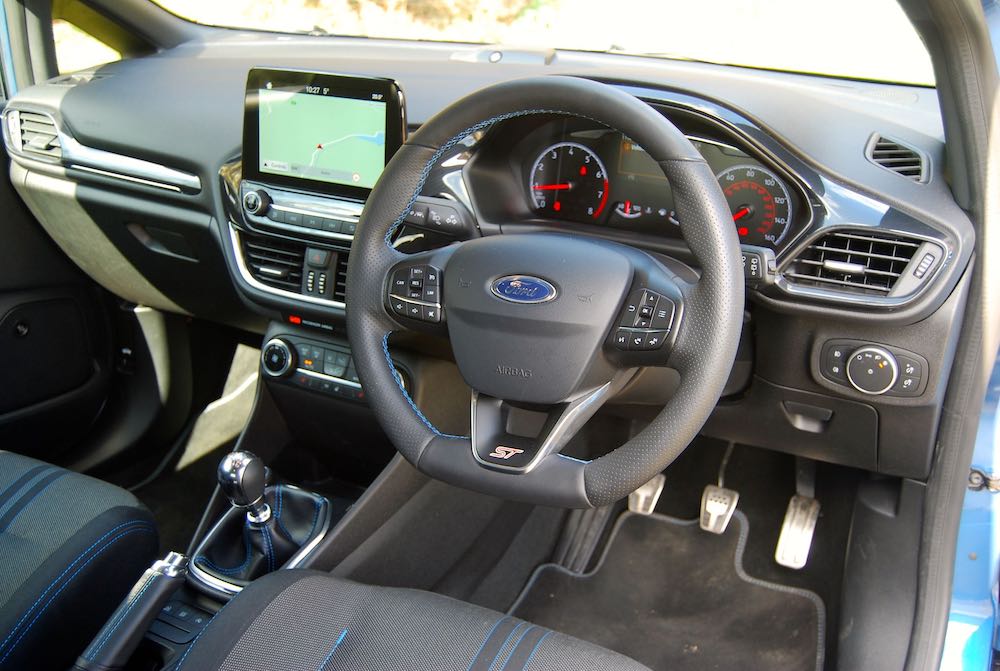 Loses Cylinder, Gains Power
It's the new Fiesta ST's power and drivetrain that have seen the most change, though, and the changes are massive. Gone is the 1.6l, 4-cylinder unit, in its place is a 1.5l, 3-cylinder engine, producing 197bhp & 290Nm torque. That's an increase of 15bhp & 50Nm torque over the last Fiesta ST, meaning the new model gets from 0-62 mph in 6.5 seconds and tops out at 144 mph.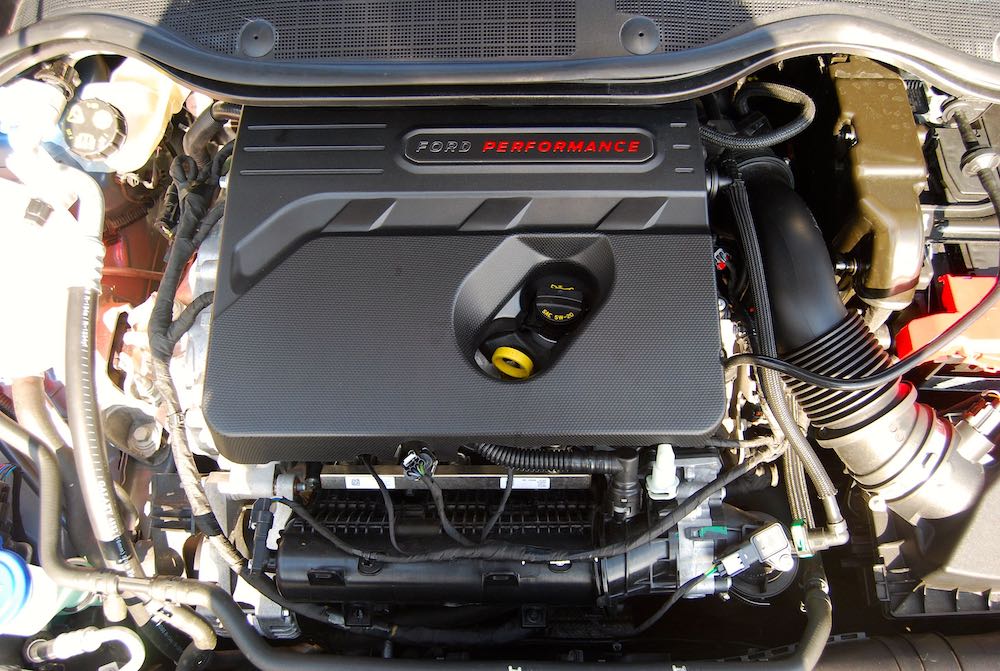 Losing a cylinder does mean that the ST's lost some of the free-revving zip of the 4-cylinder engine, but that really is pretty-much the only downside. Start the new Fiesta ST and there's a lumpy, throaty burble about it; yes, it's only a 1.5l, but the inherent character of a 3-cylinder engine shines through immediately. The 6-speed manual gearbox is also new, and despite losing some of the quick-changing snappiness, there's so much torque on offer from the engine that it just pulls and pulls, even from surprisingly low down the range.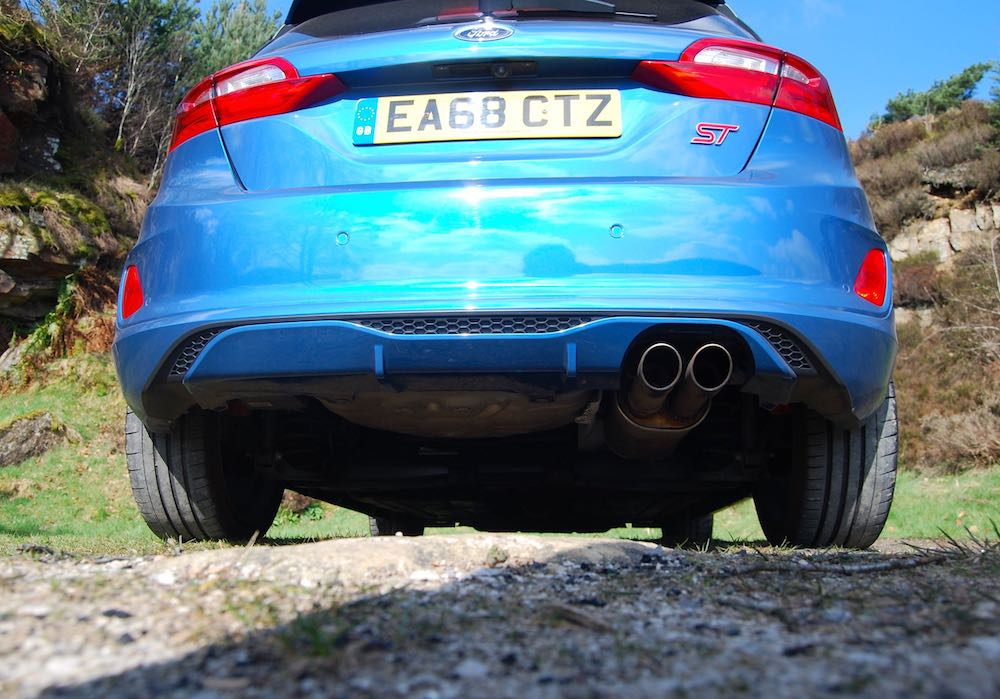 Also Gained Drive Modes
One engine choice and a manual only 'box mean the Fiesta ST keeps much of the single mindedness we've become accustomed to, but Ford have seen fit to add driving modes. To be exact, there's three of them; Normal, Sport & Track (and they're quite insistent this is restricted to the track), and they each add their own take on throttle & steering response, as well as braking and engine mapping.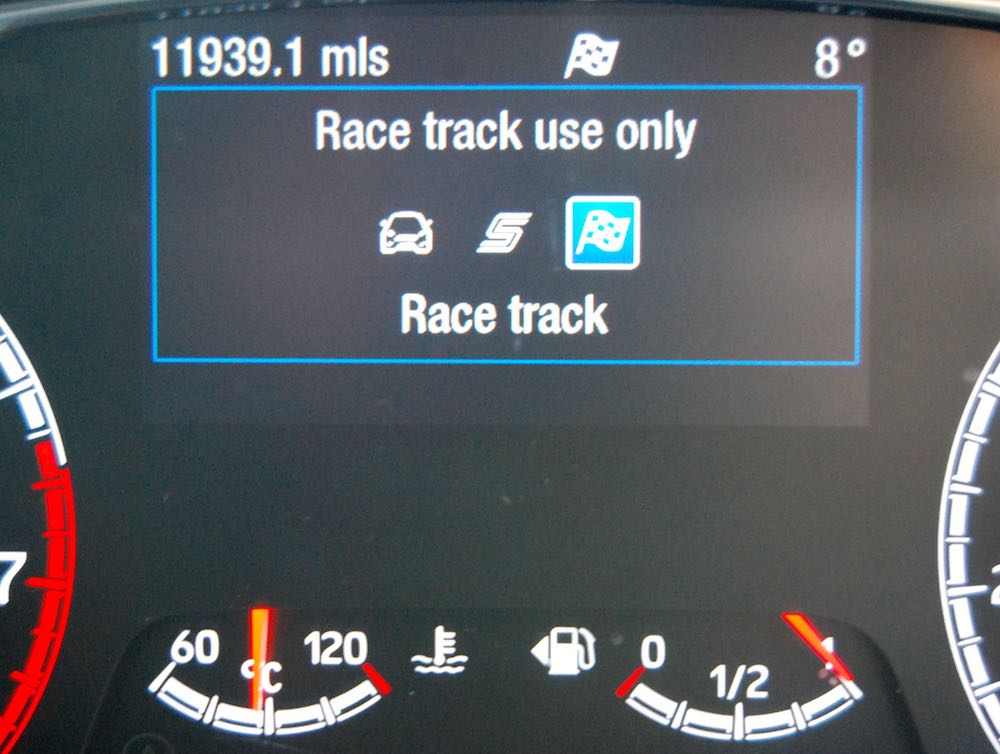 Whether you prefer the accessibility of the 4-cylinder or the character of the new 3-cylinder engine, it's the cleanliness of the new Fiesta ST that's a significant step-up over the outgoing model. Obviously, it's turbo-charged, so drive it everywhere on the limit and you'll go through fuel like it's going out of fashion, but if it's normal, everyday driving that you're after, the engine will shut down one of its cylinders, so you've only got two keeping the car going. What this means in reality is that the new Fiesta ST actually achieves very near its claimed 40.4 mpg combined, emitting 136g/km CO2.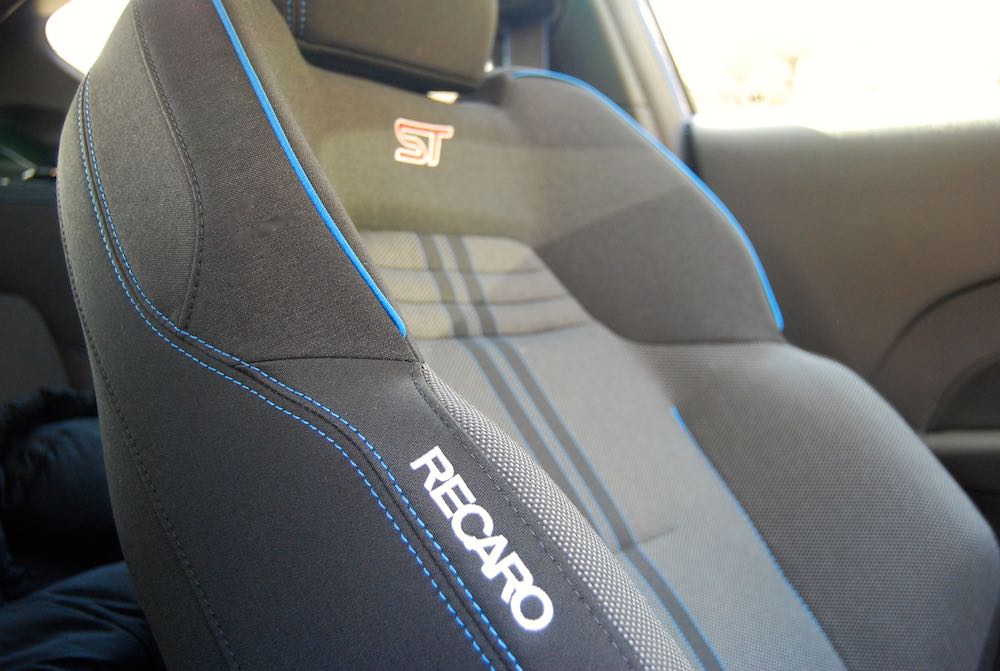 Still a Hoot To Drive
How does all of this translate to the all-important driving experience, then? The good news is that the ST hasn't lost any of its raw simplicity, feeling plenty stiff enough to make every corner and bend fun. Yes, there's still some feedback missing through the steering wheel, but the chassis inspires so much confidence that you never get the feeling it's going to suddenly lose grip.
Downsides? There's torque steer, & quite a fair chunk of it. When all 290Nm & 197bhp comes on song, the front wheels do need a strong hand to keep them in line, far more than the last ST. The gearbox just isn't as playable either, it doesn't feel like it matches the engine's talents like the last model did.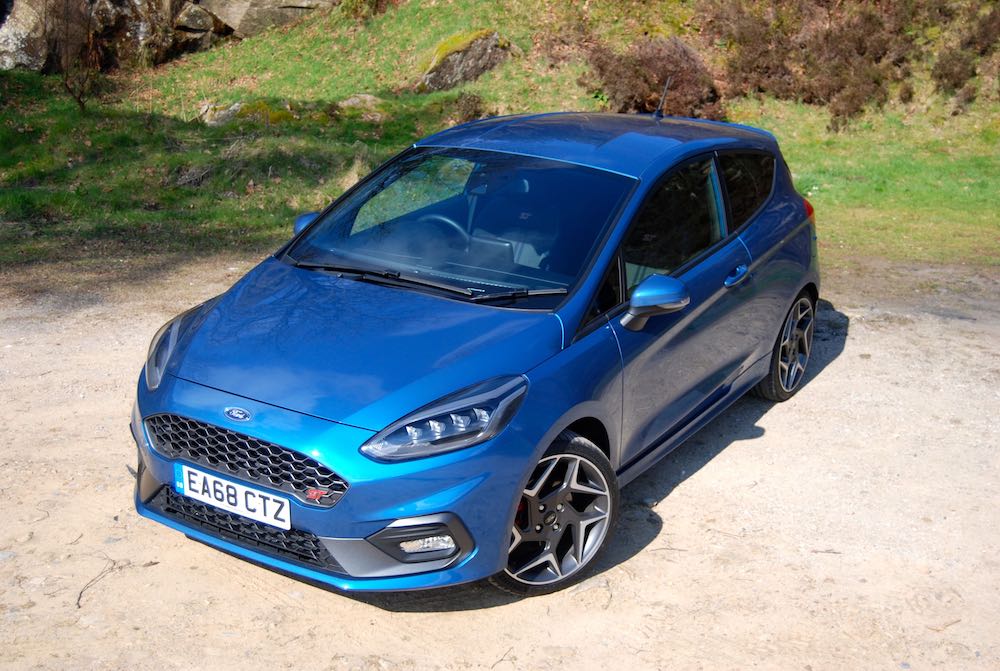 Quaife LSD
What's worth noting here is that for £925, you can add a Performance Pack to your Fiesta ST. This adds shift lights, launch control, but most pertinently, a proper Quaife limited slip differential. I suspect that, not only will this LSD fine-tune the Fiesta ST's handling, but you'll also find most people will tick this box, so you might want to follow suit.
Should I Buy A Fiesta ST?
The last Fiesta ST was an undoubted modern classic, and that can be hard to follow. Personally, I still prefer its unashamed youthfulness, but you can't argue with increased performance whilst returning more miles per gallon.
By Ben Harrington
Ford Fiesta ST-2 Specifications
Engine – 1.5l 3-Cylinder petrol, Transmission – 6-speed manual, Layout – Front engine, FWD, Power – 197bhp, Torque – 290Nm, Emissions – 136g/km CO2, Economy – 40.4mpg combined, Maximum Speed – 144mph, Acceleration – 6.5-s 0-62 mph, Price – £20,700 OTR
The Ford Fiesta ST is available now, priced from £19,495. For full details go to: www.ford.co.uk