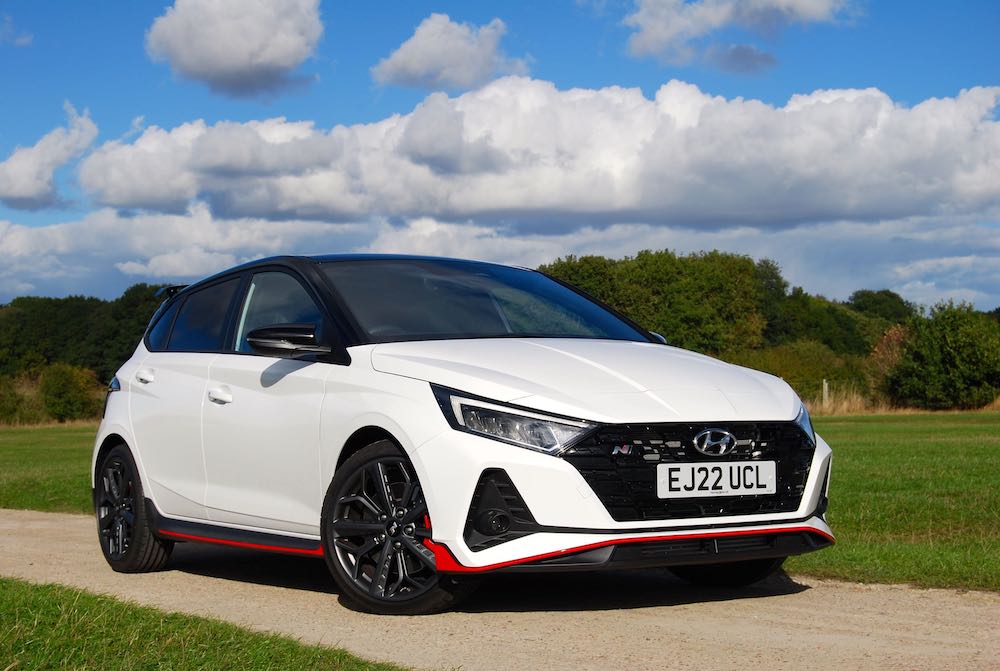 Hyundai i20 N
Put most hot-hatches and their base model side by side and it can be tricky to see just how one has spawned the other. Take the Ford Sierra RS Cosworth for example. The Sierra was nigh-on ridiculed when it was released due to its striking resemblance to a jelly-mould. Whether you were keen or not, a Sierra 1.6GL does look like it was born to take Norman and Ethel to bingo on a Thursday. The Sierra RS Cosworth, on the other hand, is pure hot-hatch perfection and couldn't possibly be mistaken for anything else, hence why RS 500 versions are knocking heavily on the door of £100k.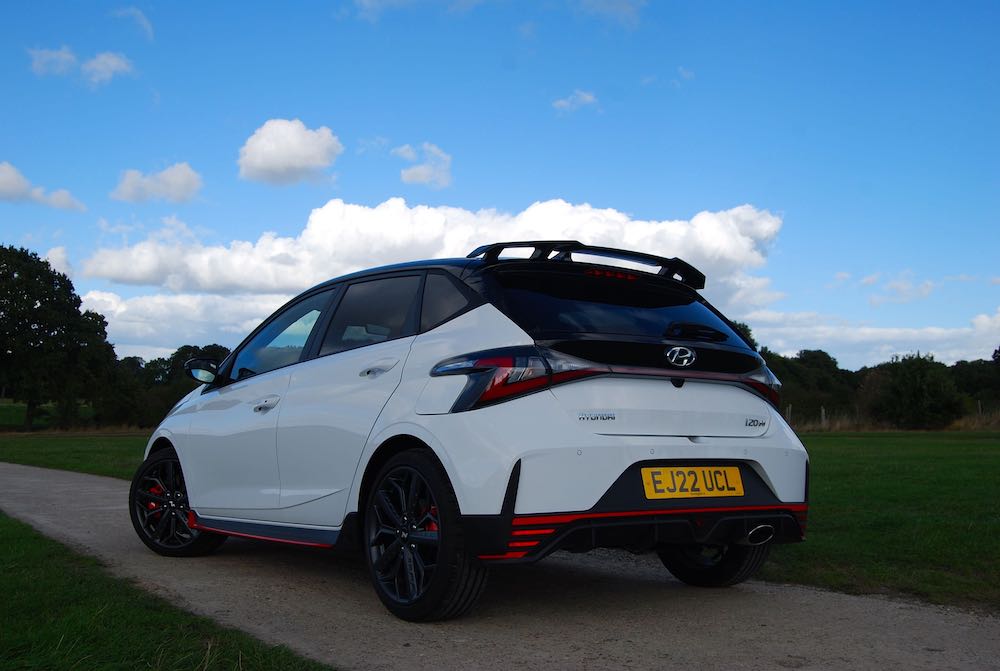 Carry on where i30 N left off
The Hyundai i20 N is a bit different, though. Take a stock i20 and it looks like it was made with some future devilment from the N division in mind. And when you're riding the wave of success the i30 N made a few years ago, it was a no-brainer really.
That's not to say the i20 N was behind the door when go-faster bits of bodywork were being handed out, though. It's got more than its fair share of cladding and enhanced air intakes, plus there's the obligatory roof spoiler perched atop the boot lid; no self-respecting performance hatch should leave home without it.
So, we've got a pretty sharp base model and an appropriate amount of visual upgrades, but what else comes in the N package?
1.6 litre T-GDi engine
The obvious place to start is under the bonnet. Hyundai has kept things as straight-forward as can be here by keeping choice to a minimum. When I say minimum, what I actually mean is one. The i20 N comes with a 1.6 litre T-GDi petrol engine with 201bhp, driving the front wheels via a 6-speed manual 'box. No dual-clutch option, no hybrid power, just a turbo-charged 4-cylinder and transmission that actually requires a bit of effort.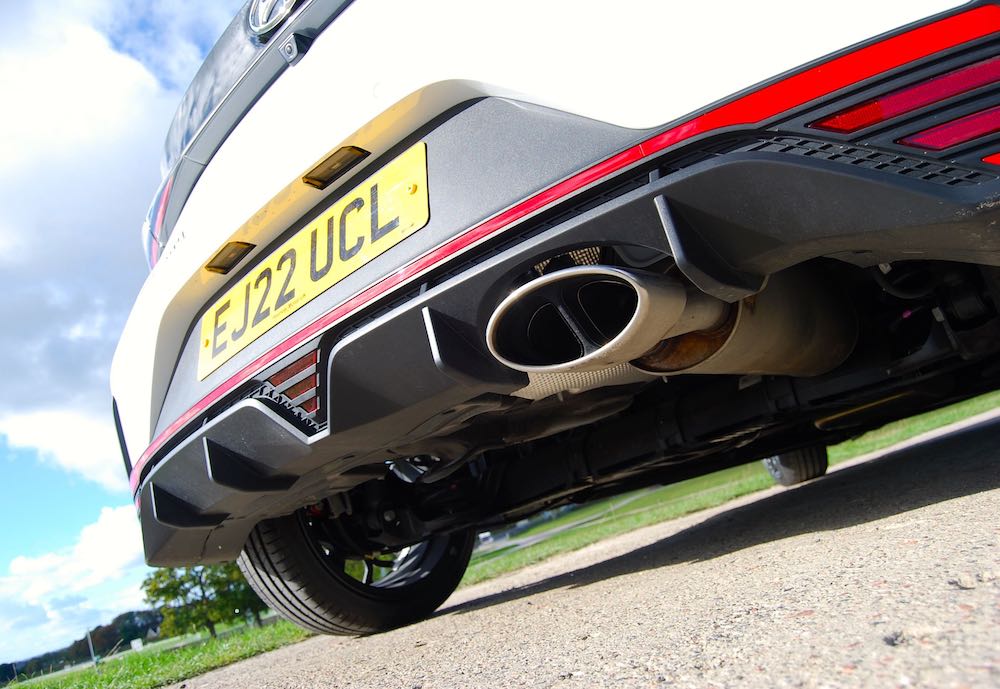 Lovely LSD
That's what's going to provide power to the wheels, then, but in between is a very desirable piece of kit; a limited slip differential. Once the preserve of race cars and rally-bred specials, adding an LSD to the i20 N is a real indication of how seriously the N division takes their cars.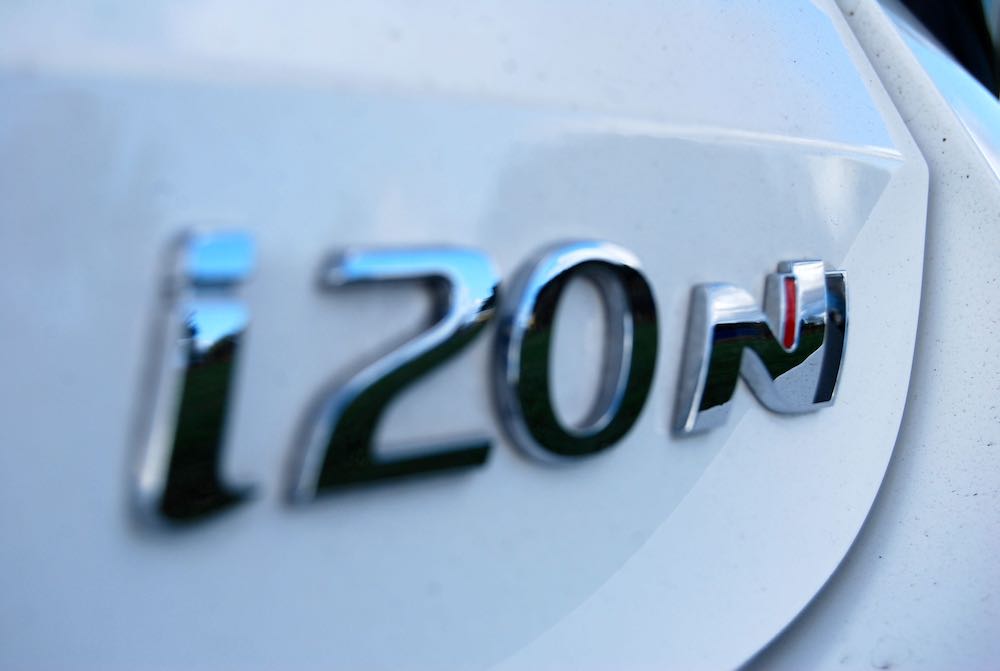 Sit inside the i20 N and you'll find some supportive sports seats that have been mounted in just the right position. The steering wheel is suitably chunky and it comes with not just one but a pair of N buttons in the brand's trademark Performance Blue. Fire it up and the i20 N's central infotainment screen fires an ECG from left to right; cheesy but, hey, it's a hot hatch.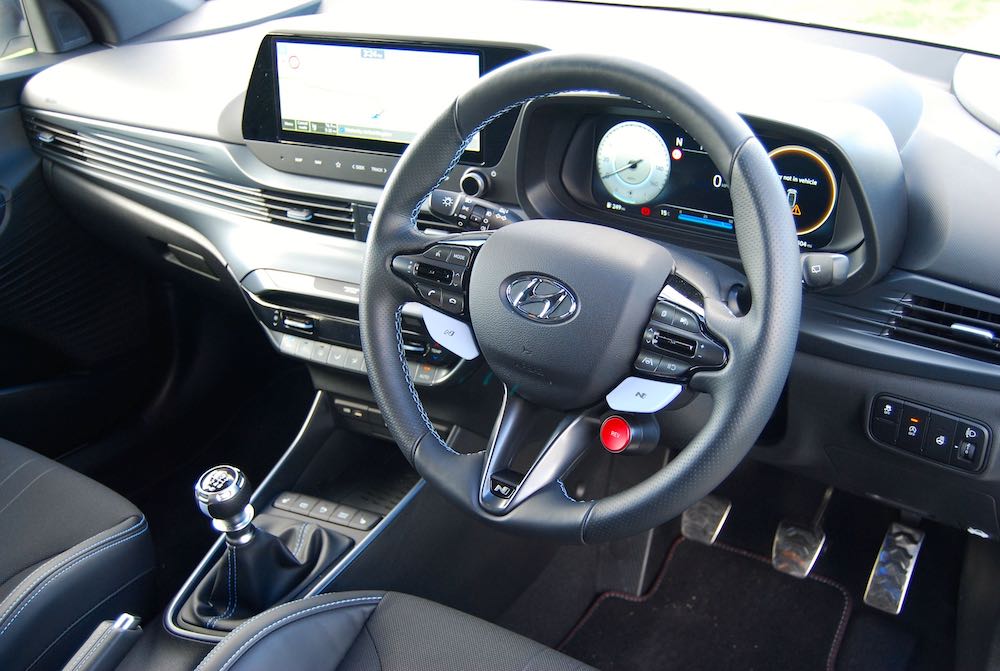 N Buttons for easy mode selection
Those N buttons alter the car's steering, exhaust and rev-match characteristics between preset Eco, Normal and Sport settings, plus a couple of custom modes you can set yourself. There's no delving into touchscreens to get things just how you want on the move, it's a simple press of a button, as it should be. Want to match your revs but aren't in the right mode? There's a big, shiny red button for that, aptly labelled 'REV'.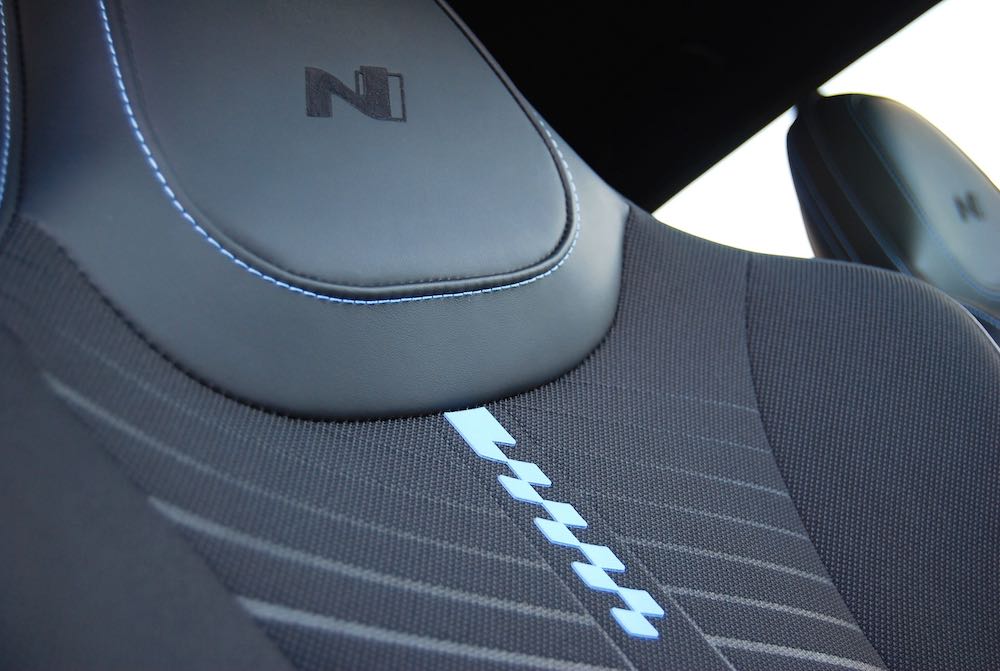 How fast is the i20 N?
And it's when you're on the move that the i20 N really shows its strengths. 201bhp & 275Nm torque gets it from 0-62 mph in 6.2 seconds; possibly not quick enough to set your pants on fire, but it's the all-round feel of the i20 N that leaves a mark, not outright performance. And a huge part of that is down to a strengthened chassis and that mechanical LSD. Great hot-hatches have always been about handling and in particular, cornering, and that's where the i20 N stands apart from the rest, even the Fiesta ST. Push things hard, even readjusting mid-corner and it steadfastly refuses to understeer. The steering is power-assisted, obviously, but the i20 N pulls off the magnificent trick of being heavy enough to feel unassisted.
This feeling that you're properly driving the i20 N, not the other way around is reinforced by that 6-speed manual gearbox. The clutch is weighty to say the least; not ideal for heavy traffic but it makes every gear-change reassuringly satisfying.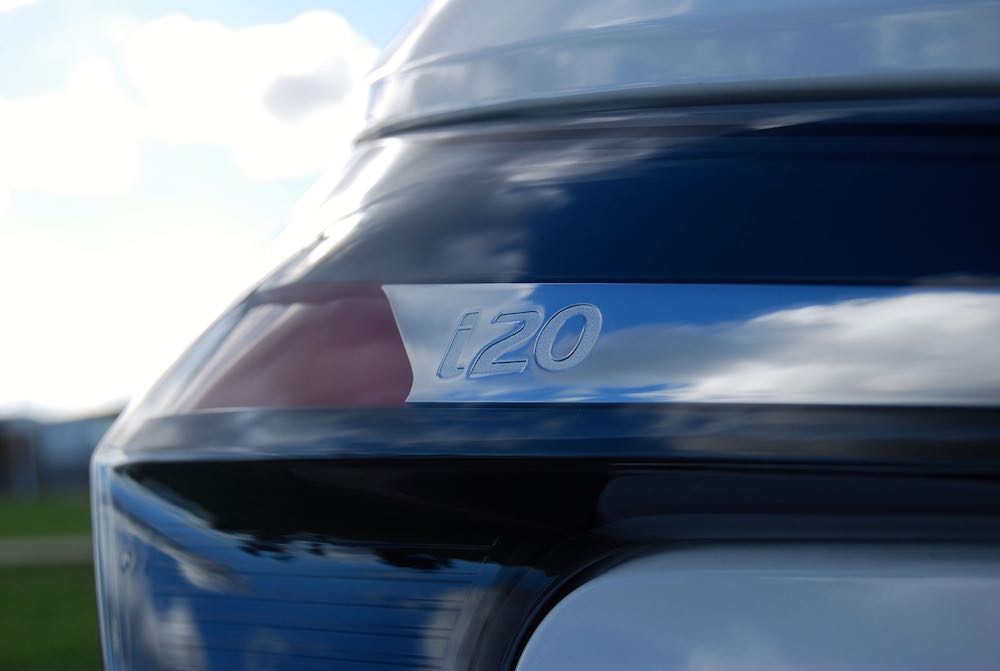 Should I buy an i20 N?
With turbocharging, hybridisation and important but heavy safety features, it's increasingly difficult to maintain that simple-yet-fun aspect that made this genre of cars so popular in the first place. The Fiesta ST was a return to form, though, and this i20 N may well have picked up the baton and run with it. It's hard to imagine a more well-rounded car on sale today for a B-road blast.
By Ben Harrington
Hyundai i20 N Specifications:
Engine – 1.6-l, 4-cylinder petrol, Transmission – 6 Speed manual, Layout – Front engine, FWD, Power – 201bhp, Emissions – 158g/km CO2, Economy – N/A, Maximum Speed – 143mph, Acceleration – 6.2-s 0-62 mph, Price – £25,250 OTR
The 2022 Hyundai i20 N is available now. For full details go to: www.hyundai.co.uk