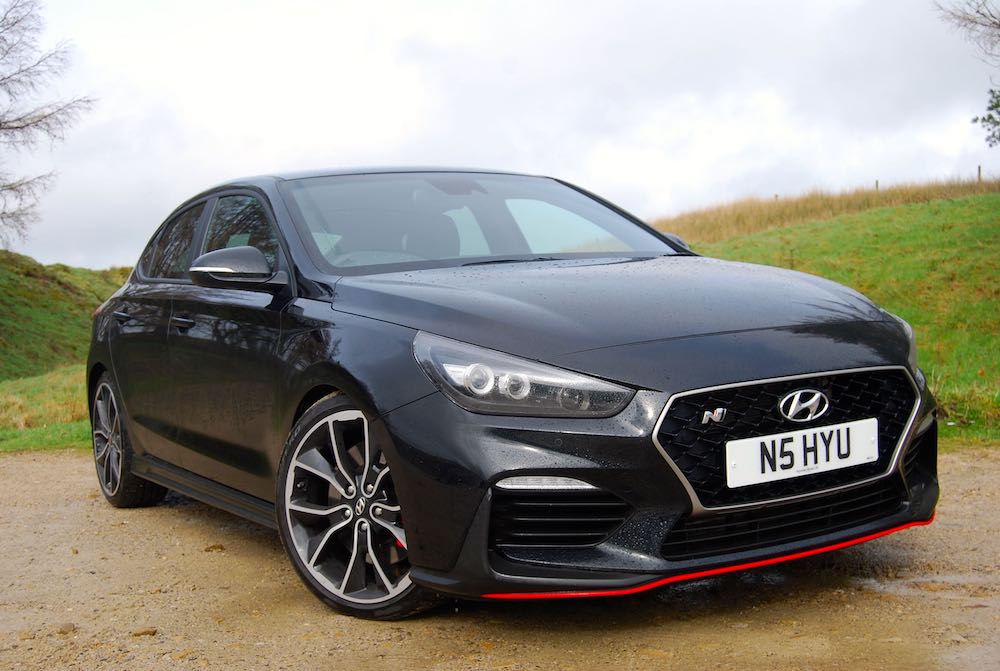 In the cold winter months that early 2018 brought, we took the Hyundai i30 N to its limits, as well as ours around Cadwell Park, and it was rather good. Later on that year we tested the Hyundai i30 Fastback, nowhere near Cadwell Park or any other racetrack for that matter, and we thought it was rather pretty. The logical conclusion, as far as we were concerned was to bring the two together and, guess what – if you don't ask, you don't get.
i30 Fastback N
So, here it is; the Hyundai i30 Fastback N. The question is, though, does it bring the best of both worlds together, or does it dilute the solid reputation the N hatchback's established for itself?
How Much Does The i30 Fastback N Cost?
First thing's first; the Fastback N's pricing starts at £29,995, exactly £4K more than the hatchback. That's not exactly a fair comparison, though, because where the hatch is available as just an N with 247bhp, Hyundai have decided to offer the Fastback in full-fat N Performance guise only (the N Performance hatch costs £29,495). What that means is the same 2.0l turbocharged engine but this time it's putting out 271bhp, getting the i30 Fastback N from 0-62mph in 6.1 seconds and on to 155mph.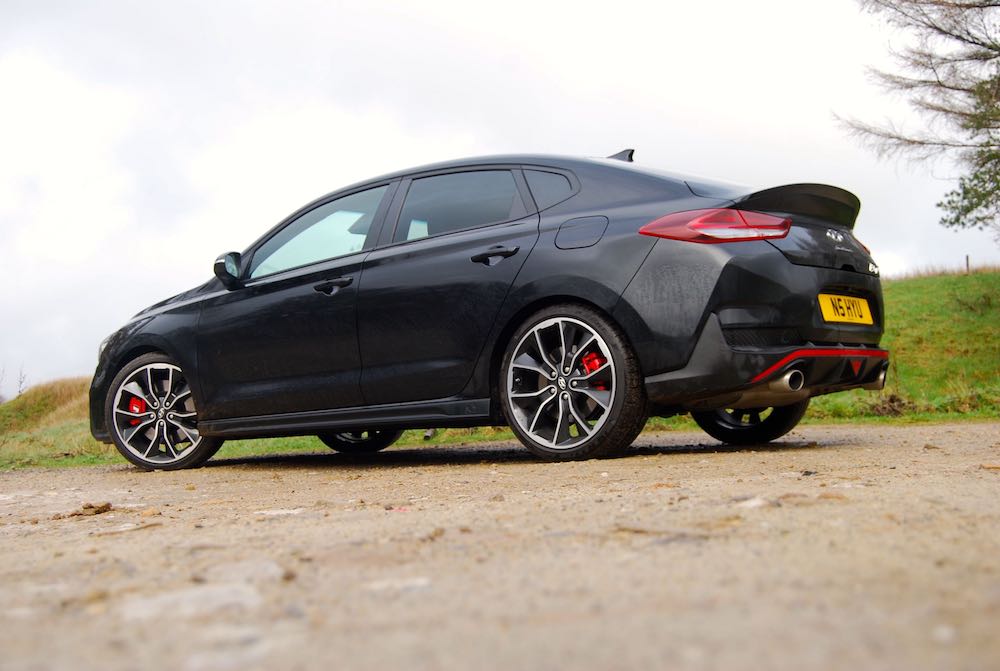 What you also get for your fiver short of £30K is the electronic limited slip differential from the N Performance, too, and that's a very good thing. You also get launch control & rev-matching to make you look like a pro, 18 seconds of overboost and their variable sports exhaust that crackles and pops, inevitably bringing much satisfaction and grinning all round. It's not completely identical to the hatch under the skin, though, they've softened the chassis and suspension settings to give what they say is a more 'grown up' approach to things. It's 5% softer, apparently, and it's going to be incorporated across the entire N range, so if you want an original, 'hard' N, you'll have to be quick.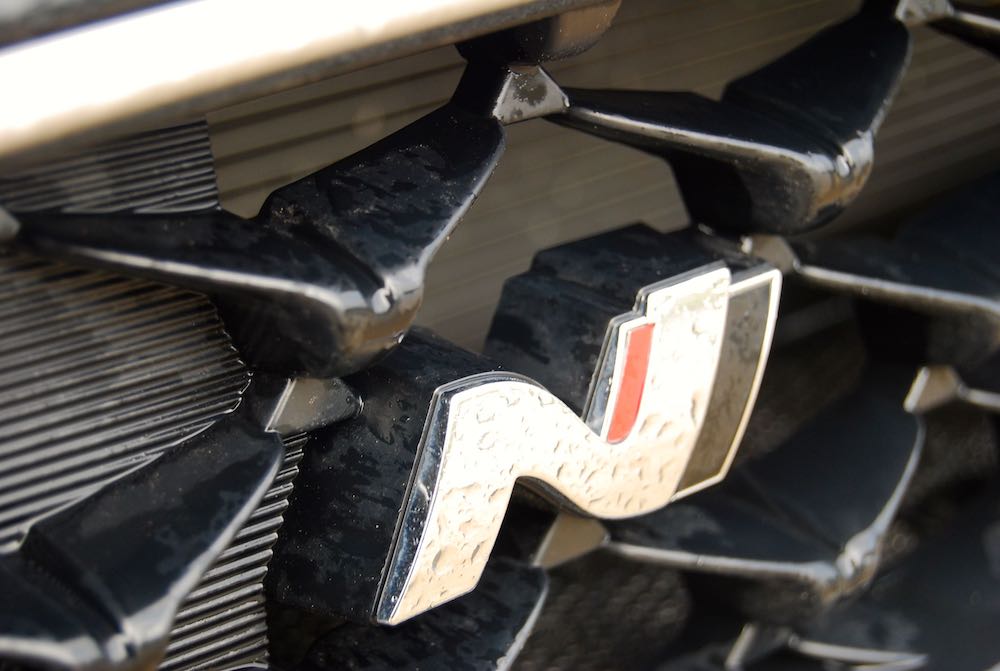 A Little Softer & Heavier
Not only is it softer, the Fastback N is a bit lardier than the hatch, too. It's 15Kg heavier than the hatch, or the weight of your average Cocker Spaniel if you want to put it into context. Can you tell the Fastback N's put on a bit of weight and sagged a touch? In the real, everyday world – only just. Take it on a track and the difference would inevitably be more noticeable, but for everyday road use, it still feels stiff and responsive like a hot-hatch, sorry – hot-fastback should.
What you might not account for is that you actually get a slightly larger boot if you go for the Fastback N. It's not quite as user-friendly thanks to a higher boot lip but negotiate this and there's a not unsubstantial 450 litres awaiting you.
Coupe Lines
From the front, the Fastback N is indistinguishable from the hatch, but from every other angle it's a model in its own right. It sits slightly lower than the none-N version, eliminating some of those unsightly gaps between wheel and arch, especially at the rear. It's not quite a Bentley Continental but its coupe-ish lines do add appeal from certain angles and there's more than a hint if aggression about its rear splitter and twin exhausts. There's a neat, duck-tail spoiler, too; we all like duck-tail spoilers, don't we?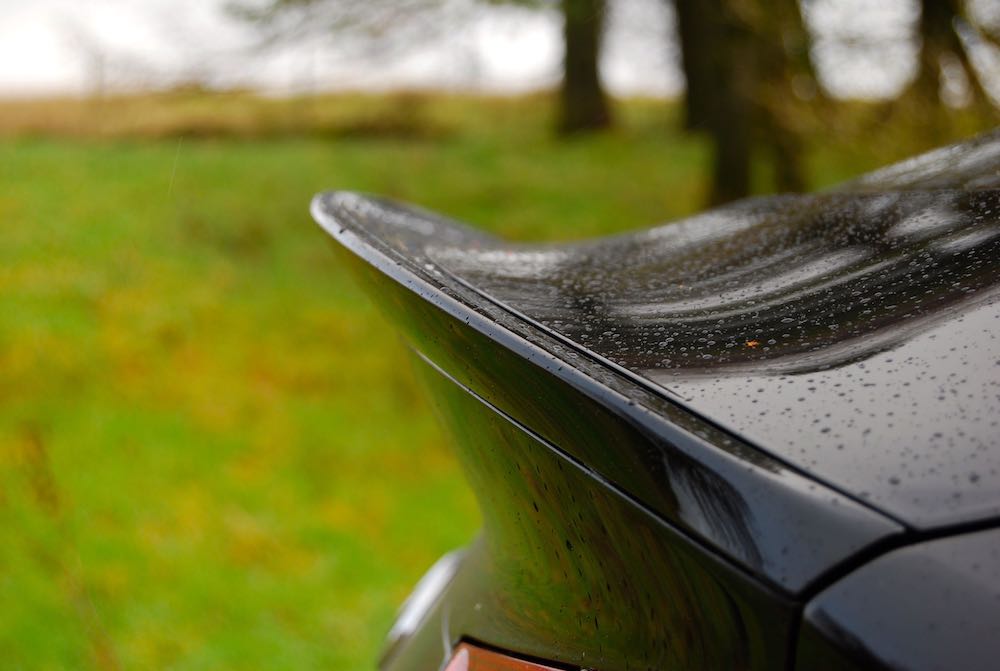 The Fastback N's interior is almost identical to the hatch, although there's some red accents that are Fastback N only. Are plastics, switchgear and design up to Golf or A-Class standards? No, but you'd be hard pressed to fault it when compared to a Civic Type R or Focus
Room in both the front and rear seats is slightly compromised by that lower roof line, and getting into the back isn't quite as easy either. It's not as difficult as some 'proper' coupes, though, thanks to actually having five doors.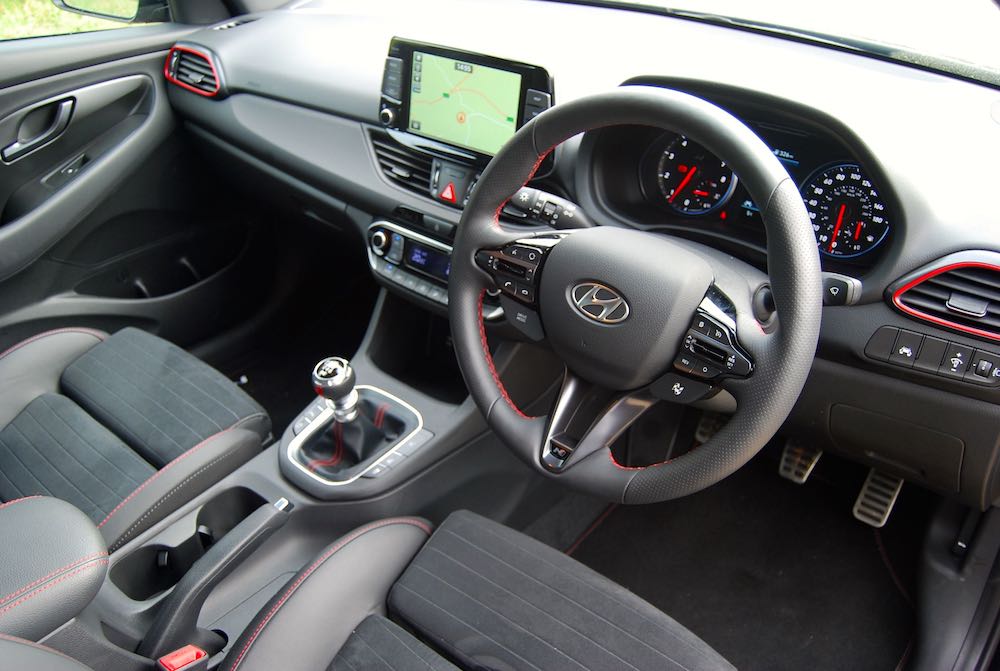 Should I Buy an i30 Fastback N?
The i30 N has quickly established itself amongst the traditional front-runners, in fact it's something of a cult. The Fastback N offers identical performance, just in a prettier form. The question is, though, is just shy of £30K a bit rich when for £1,500 more you could have a nutty Type R?
By Ben Harrington
Hyundai i30 Fastback N Specifications
Engine – 2.0l 4-Cylinder turbo, Transmission – 6-speed manual, Layout – Front engine, FWD, Power – 271bhp, Torque – 353Nm, 378Nm with overboost, Emissions – 178g/km CO2, Economy – 34.0mpg combined, Maximum Speed – 155mph, Acceleration – 6.1-s 0-62 mph, Price – £29,995 OTR
The Hyundai i30 Fastback N is available now. For full details go to: www.hyundai.co.uk