Practical, affordable, user-friendly, prudent; all words we've become accustomed to associating with Hyundai and its products over the last decade or so. Swoopy, curvaceous, pretty, even – not so much, and yet here we have the somewhat ambitiously titled Hyundai i30 Fastback.
So, Just What IS the i30 Fastback?
Well, it's pretty-much what it says on the tin. Y'know those squillons of sensible, mid-sized Hyundai hatchbacks and estates you see on the roads, well, it's the coupe version of that. It's not just a coupe, though; remember the Practical bit we said described Hyundais, well Hyundai haven't thrown the baby out with the bathwater, so it's a 5-door coupe. Handy.
i30 Fastback Engine Choices
Of course, the other side of this particular coin is the range of engines available, the most powerful of which is the 138bhp, 1.4l, 4-cylinder unit we have here, mated to either a 6-speed manual 'box or this 7-speed DCT. There's no diesel, which is hardly surprising, so the only other engine available is a 119bhp, 1.0l, 3-cylinder, and that comes in manual transmission flavour only. The i30 N Fastback is due to debut at the Paris Motor Show next month and there's no reason to doubt it'll be as good as the hatch.
Of course, view it head on and you'd be hard-pressed to identify the i30 Fastback from its hatchback and estate siblings. The grille's wider and a touch more aggressive and there's a little chin spoiler, but it's only really when you look from B-pillar backwards that you'll notice any distinguishing features.
Stiffened Suspension
Under the skin, Hyundai have spiced things up a bit so it does stand apart from the regular i30. It's 5mm lower all-round and the suspension's 15% stiffer; it might not sound like much but the i30 Fastback does make a good stab at having some fun. Go into a corner and understeer is reduced significantly, and if you select sport mode, the otherwise droney automatic gearbox will hang onto things so you'll have quicker responses when you come out the other side.
Subtle, Yet Effective
I'll admit, at first I wasn't sure about this 5-door coupe's looks. But after a few stolen backwards glances when leaving it in a car park, I really think it works. The defining waistline that emerges from the rear tip of the headlights is more prominent on the i30 Fastback than the hatch it's spawned from and it seems to gather the whole tail end of the car in neatly. There's a hint of Tesla Model X about the rake of the rear hatch, and the way it reverts skywards forming an integrated boot spoiler is a pleasing  little touch.
Usual Hyundai Extras
Inside, the i30 Fastback is absolutely crammed full of safety equipment and luxuries, whichever spec you go for. Rear parking sensors, a rear view camera, wireless charging and an 8" infotainment system come as standard on the SE Nav entry model. Upgrade to Premium and you get heated front seats, front parking sensors, dual zone climate and 18" wheels which do fill the arches so much more comprehensively than the standard 17"s.  Splash out £23,410 and you get a heated steering wheel, panoramic roof and leather seat trims in the Premium SE i30 Fastback.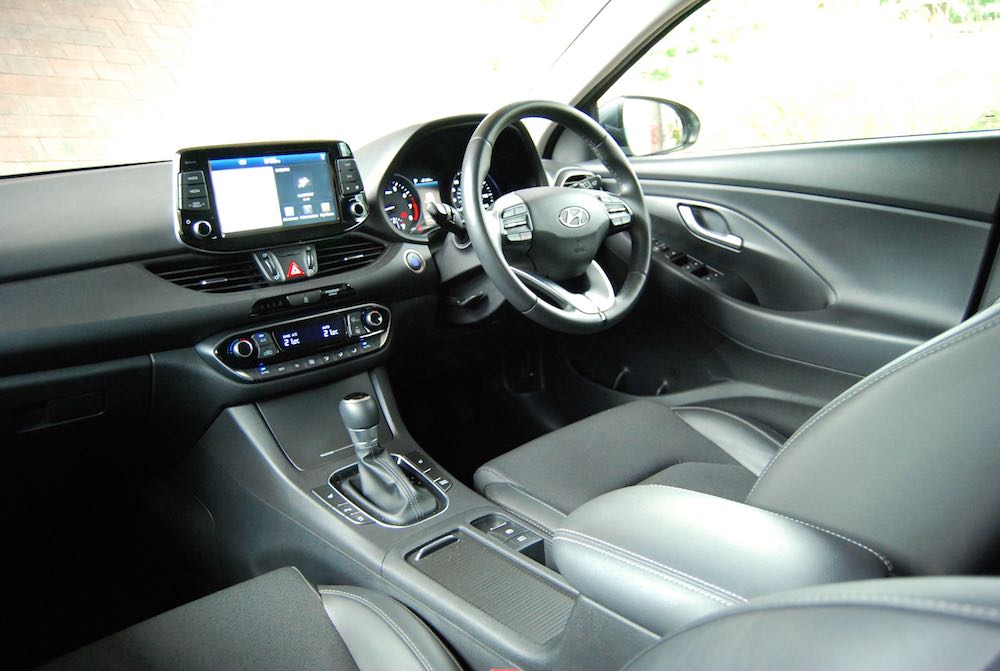 The only downsides of the i30 Fastback's interior next to the hatch are a slight reduction in rear headroom and a whopping great C-pillar that does impede visibility somewhat. It's also impossible to escape the fact that this is a sub £25K Hyundai, so expect swathes of black plastic aplenty.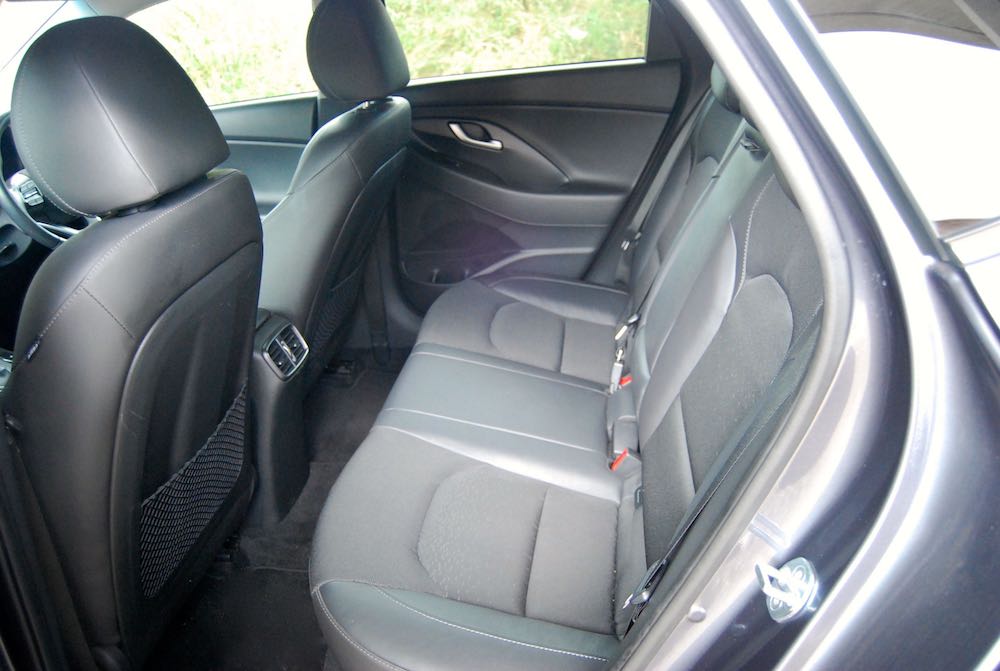 Should I Buy an i30 Fastback?
By altering the whole rear end, Hyundai have added a certain premium touch to their everyday hatch. True, the i30 Fastback isn't a million miles away from the car it's based on, but then neither's the price tag. So for not much money, you get a reliable, practical coupe, and if you hang on for the N-version, it'll go as well as it looks.
By Ben Harrington
Hyundai i30 Fastback Premium SE Specifications:
Engine –

 1.4l 4-cylinder petrol,

Layout – 

Front engine, FWD, 

Transmission –

 7-speed automatic,

Power –

 138bhp, 

Acceleration – 

0-62mph – 9.5s,

Maximum Speed – 

126mph, Maximum Torque – 242Nm,

Economy –

 50.4 mpg combined, 

Emissions – 

129

g/km CO2,

Price – 

£25,160 OTR

The Hyundai i30 Fastback is available now. For full details go to: www.hyundai.co.uk