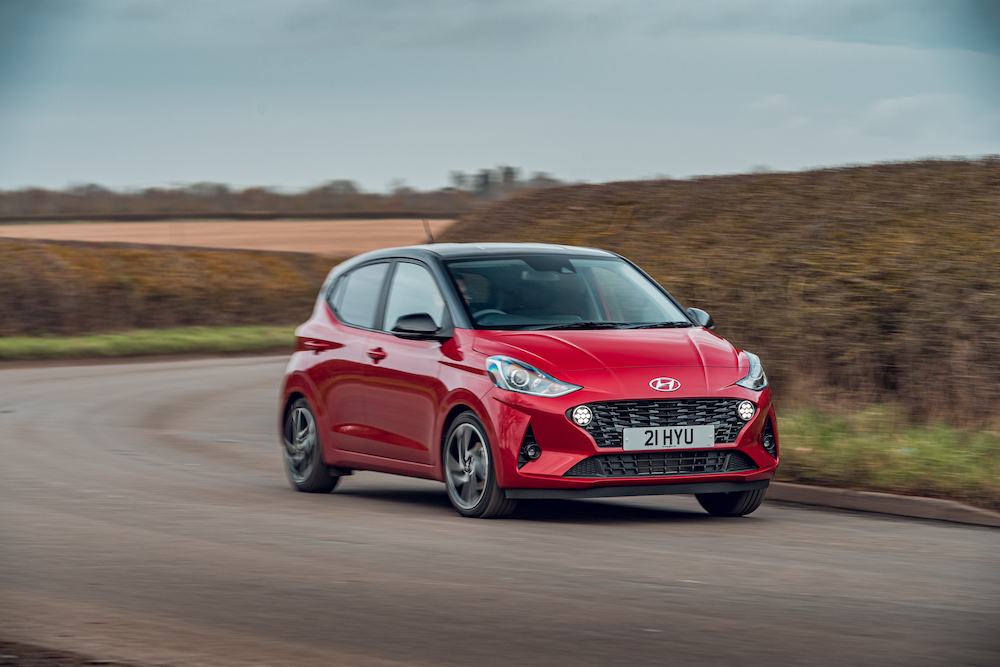 Hyundai i10
Electrifying small 'city' cars seems to be the common-sense way forward for what is mostly a costly exercise for manufacturers. The main problem with replacing internal combustion with electricity, though, is what that also brings in terms of weight and, more pertinently, cost. With more and more pressure and larger financial penalties being heaped on car makers to hit a 95g/km CO2 average across their entire range, the more non-electric cars you sell, the harder that is to achieve. This has lead to many manufacturers either abandoning the genre altogether or taking the leap into electrification with both feet firmly forwards, like VW.
No electricity here
So, despite being a huge seller for Hyundai since its launch over a decade ago, the fact that this new i10 is currently petrol-only is something of a surprise. On the plus side, the i10 starts at £12,820 OTR, and that's a hell of a lot cheaper than an electric equivalent like Seat's Mii which starts at £19,800.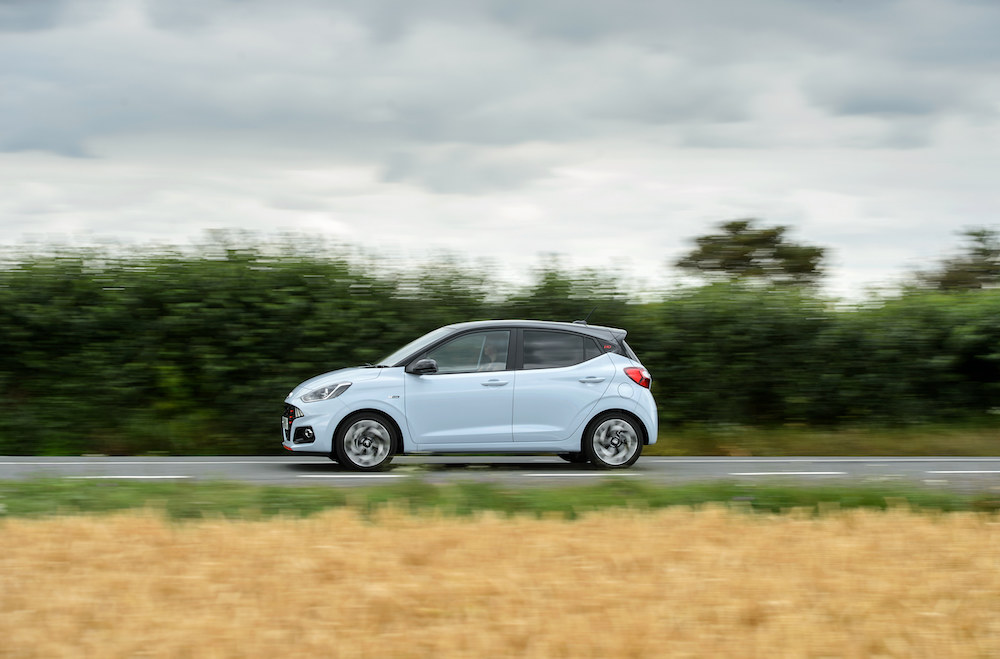 Looks like it means business
The i10 looks like it's had more thought put into its design than the model it replaces, especially around the 'face', where even the base SE model gets some pretty severe headlights and the rally-esque DRLs from the last model are now LED, recessed into an oversized black grille. The rest of the car hasn't been ignored either, though – there's some faux wheel-arches that are actually just pressed into the metal, but they're effective nonetheless. It could be accused of being a tad over-designed in places, with flicks here and creases there, but it's infinitely more interesting than the previous model, and much of the competition, to be fair.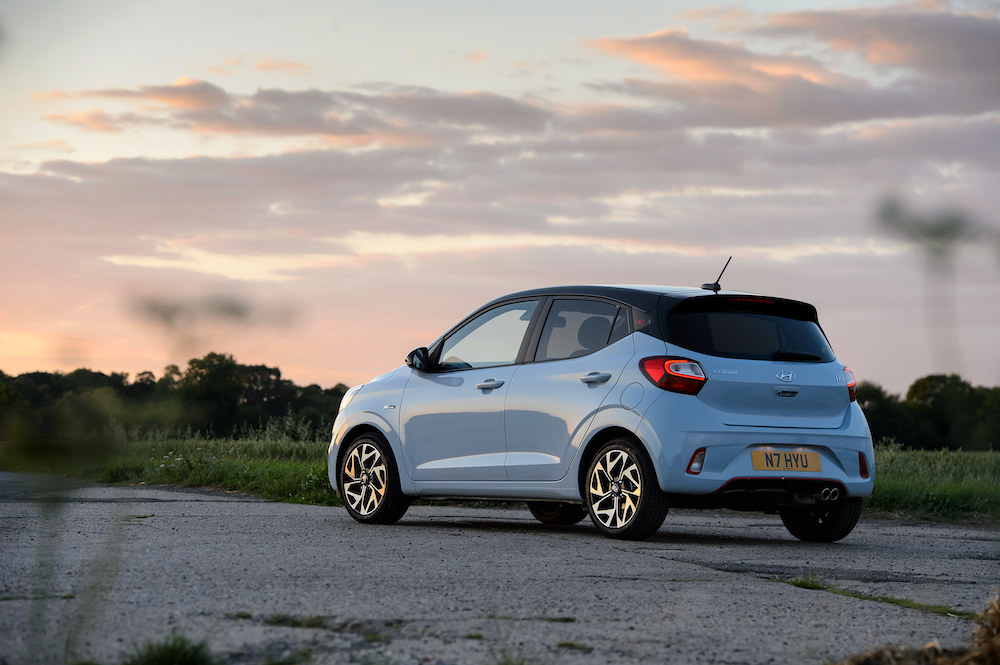 Slightly larger where it matters
The new i10 is built on an entirely new platform and, perhaps unsurprisingly, it's a bit bigger than the last one. Sit inside the new i10 and you'll notice immediately how much extra space you've got. These city cars have always been about offering as much living space as possible, but the i10 takes it up another level. Even in the back you'd not exactly say it was cramped and, thanks to that near-flat rear-end, headroom isn't impinged upon by the roof.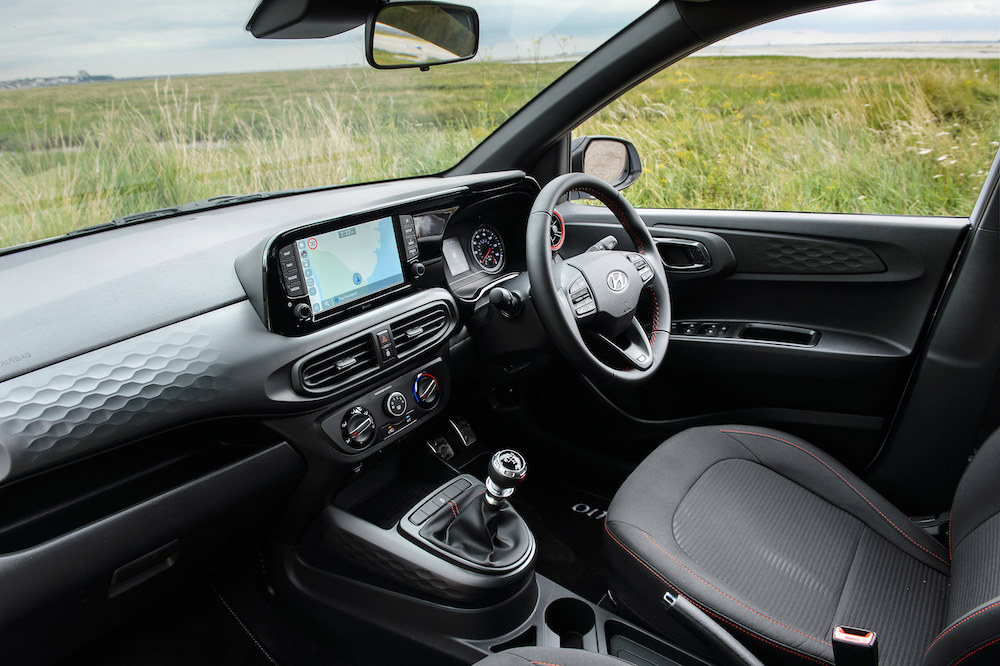 Improved interior
Roomy it may be, but the i10 definitely still feels more at home on a quick nip to the shops than a long motorway schlep. You sit more on than in and, despite the i10's new, larger dimensions, there's not much elbow space between the front seats and storage options are kept to a minimum. Cabin materials undoubtedly hold their own in this price bracket, especially at touch-points, and there's a pleasingly tactile dimpled effect on the doors and dash. Standard equipment in terms of safety and infotainment is very generous, with lane-keeping and auto high beam coming as standard and all but the lowliest SE getting an 8″ touchscreen with CarPlay.
At 252 litres, the boot can swallow a whole litre more than VW's UP!, but it's all about depth rather than length or width and it's clearly only going to fit anything more than a few shopping bags in if you put the rear seats down.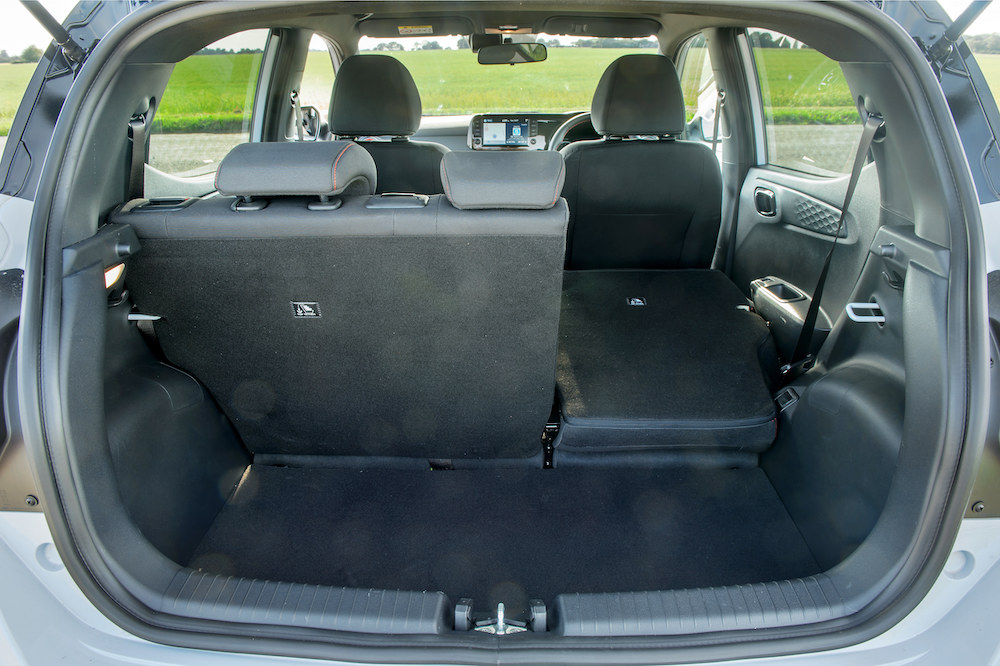 No new engines, or are there?……
Now, back to those engines. It's the same bunch of petrols from the last i10; a 3-cyl, 1,0l with 66hp & a 4-cyl, 1.2l with 83hp. Both are available with either a 5-speed manual or 5-speed automated manual transmission (not a true automatic 'box but it does change gear for you). Neither of these engines were built for performance – the quicker 1.2 does 0-62mph in 12.6 seconds, the 1.0l takes a frustrating 14.6 seconds.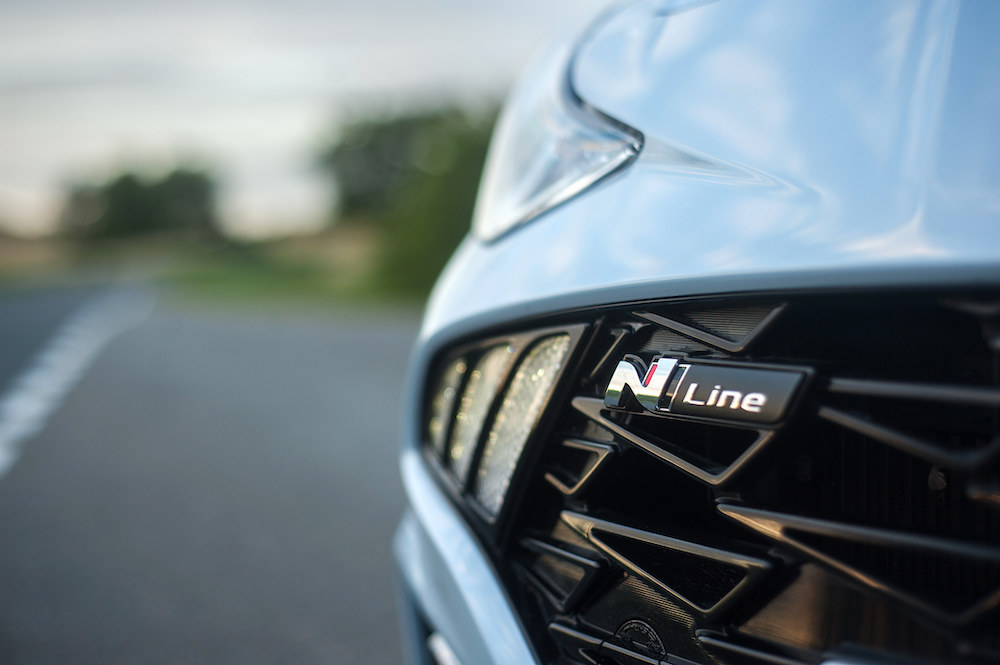 i10 N Line
This one's a bit quicker, though. Those of you who noticed the red highlights and twin exhausts – well done, because this is the new i10 N Line, and it's a bit more exciting than the others. It's got an exclusive grille with red flashes and its own set of slashed DRLs (we actually prefer the round ones but, hey-ho). It sits on 16" alloys, can be specced with a two-tone roof and the seats are slightly more cosseting sports affairs.
99bhp & 172Nm
What's really important is what's under the bonnet. There's a new 1.0l, 3-cyl with a turbo that produces a far more respectable 99bhp and 172Nm torque. It comes with the 5-speed manual only and gets from 0-62mph in 10.5 seconds. Again, this is hardly tyre-shredding performance, but it's also had some chassis and suspension tweaks so it's a decent chunk of cheap thrills that undercuts the likes of the UP! GTI by a few hundred quid, even if it's not quite as much fun to drive.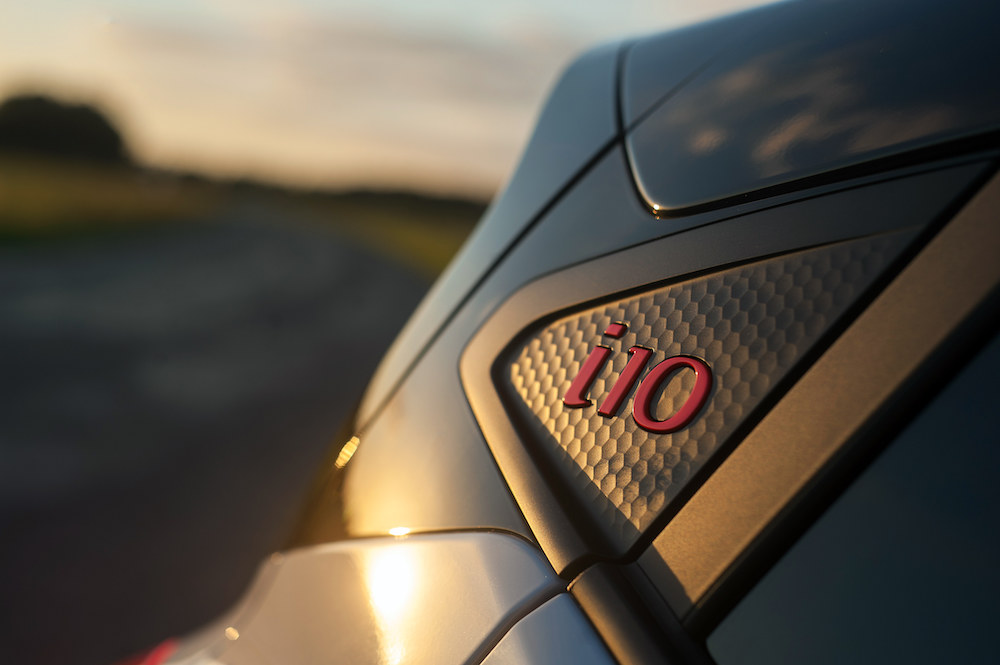 Should I buy a new Hyundai i10?
Hyundai clearly still believe in the internal combustion engined city car, and the i10 is a good one, especially in this N Line format. A move into electrification at some point seems inevitable, but for now, it's petrol all the way.
By Ben Harrington
2021 Hyundai i10 N Line Specifications:
Engine – 1.0l turbocharged petrol, Transmission – 5-speed manual, Layout – Front engine, FWD, Power – 99bhp, Torque – 172Nm, Emissions – 123g/km CO2, Economy – 52.3mpg combined, Maximum Speed – 115mph, Acceleration – 10.5s 0-62mph, Price – £16,195 OTR
The New Hyundai i10 is available now, priced from £12,820. For full details go to: www.hyundai.co.uk