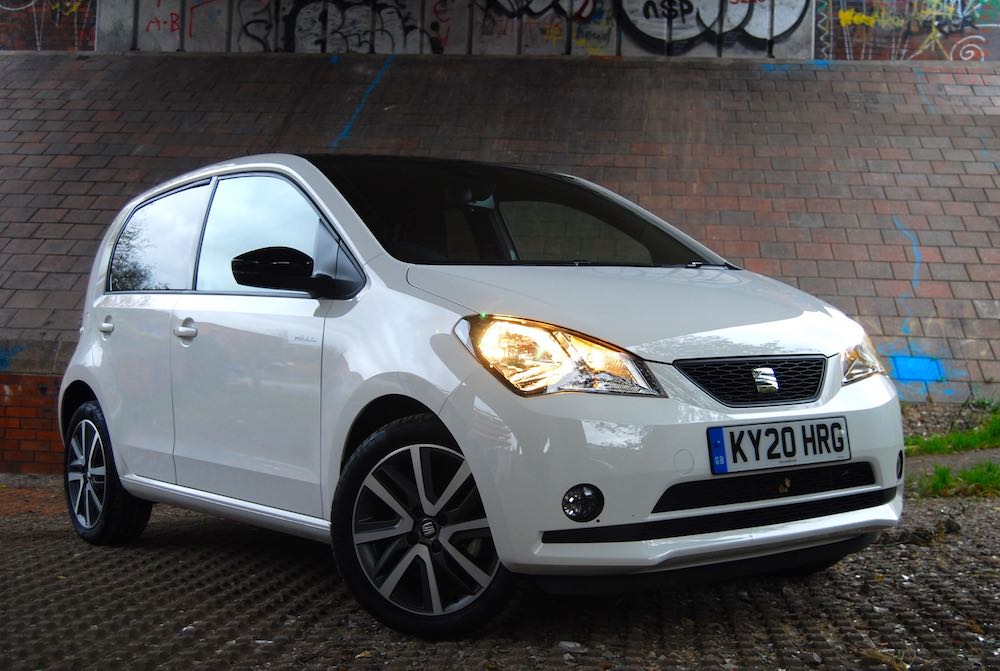 Mii Electric
Electric cars are popping up all over the place, and since the 2030 ban on petrol and diesel cars was recently announced, you can expect the next nine years to be jam-packed with them.
Many electric cars were initially conceived with internal combustion only in mind and have then been retro-designed with batteries and motors whilst some recent models have the architecture to accommodate both fossil fuels and electric motors. As development moves forwards we'll see more and more electric cars built from the ground up like VW's ID range. This is the Seat Mii electric; it's been a familiar sight on our streets since 2012 with a petrol engine so it definitely falls into the former category.
e-up! – it's Mii Citigo!
The Mii was launched as part of a three pronged attack on the city-car segment by VAG along with sister cars VW's up! & Skoda's Citigo. The trio have gone in quite different directions recently, though. The Citigo was unceremoniously shown the exit door last year and whilst the up! does a rather excellent line in GTI littleness, it was also the first to be introduced as an electric model – the e-up! – way back in 2013.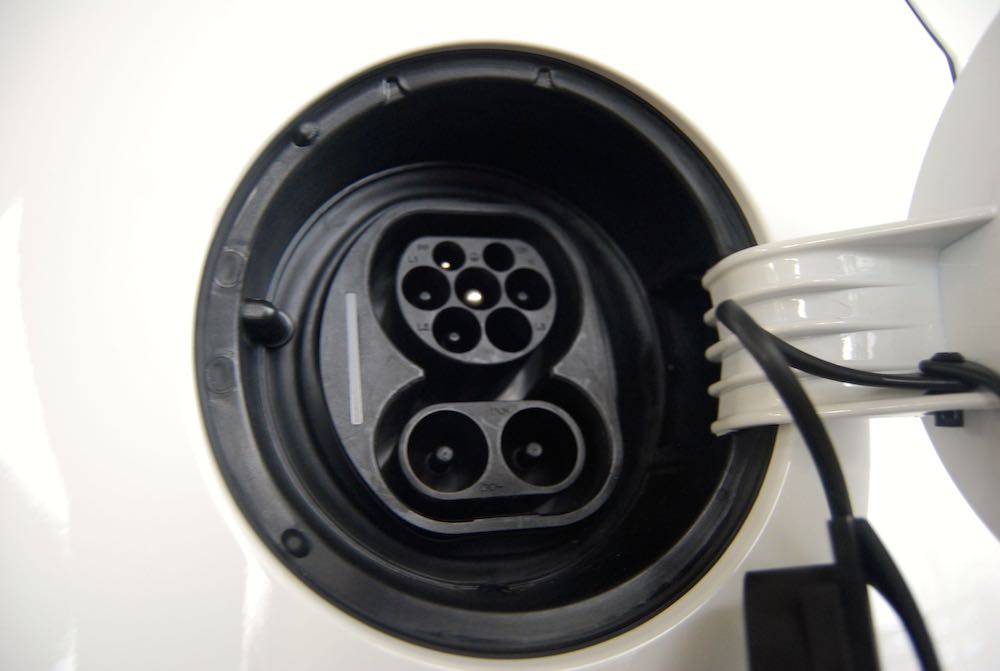 The electric up! has proved popular, so popular in fact that you currently can't have one. No, seriously – click onto VW UK's website and at time of writing, the only electric Volkswagens you can configure are the ID.3 & ID.4. VW promise the Yorkshire-friendly e-up! will be back, they just need to deal with the orders they've already got.
What's new in the Mii electric?
That leaves the Seat Mii electric as the last electric man standing, then – for now, anyway. It's had a recent refresh to mark the fact it's throwing off its internal combustion shackles. There's a new dashboard, 16", aerodynamic alloy wheels and illuminated badges to make it really stand out.
Choose your colour, that's it
Speccing a Seat Mii electric couldn't be any easier. It's 5-door only, one trim level, one power output, heated cloth seats only; literally all you do is choose the colour you want, and metallic paint is a no-cost option. There's actually more decision making whilst buying your next mobile phone.
How much is the Seat Mii electric?
The Mii electric costs a little bit more than a mobile phone, though, even the latest iPhone. At £19,800 including the government's £3,000 grant, it's certainly not bargain basement motoring, but when you consider that the Mini electric starts at over £25k, it's definitely competitive.
No huge infotainment screen?
It may have a striking new dashboard, but inside the Mii electric is pared back about as far as modern cars go. The most obvious omission is large central infotainment system poking out of the dash, touchscreen or otherwise. There's a small screen that shows what radio station's on and not much more, but if you want to use sat-nav or scroll through the songs on your phone, there's a cradle with incorporated charging point and your phone with Seat app is then part of the dashboard. These huge screens must use a lot of precious electricity so it's a sensible move to not have one, but it does kind of beg the question; why make energy-sapping heated seats standard fit?
Mii electric range
With its 82bhp electric motor, the Mii electric is made with city living firmly in mind. Claimed range around town on a full charge is a maximum 222 miles, take it out of its comfort zone and that'll drop to a claimed 160 miles, and we achieved somewhere near that during our week of driving it around town, in country roads and on motorways.
Charging the Mii electric to the all-important 80% level will only take 4 hours from a 7.2kW charger. If you can find a 40kW charger, that drops to just an hour. If it's used for what it was designed for, i.e. low mileage, you could realistically charge your Mii electric once every two weeks so you wouldn't even need a dedicated home charger – a domestic 3-pin would suffice.
Quicker than you might think
You can alter how much power your Mii electric uses with its eco and eco+ modes if you want to extend your range a little bit further and don't mind giving up some creature comforts in return. Leave it in normal mode and the Mii electric with its 212Nm torque will get from 0-31mph in 3.9s which is entirely respectable. Top speed is only 81mph but at anywhere near that speed you'll find your batteries shedding charge quite rapidly.
Driver satisfaction probably wasn't a priority when they designed the Mii electric and there's little in the way of feedback or cornering ability. Adding 306kg to a little car like this is noticeable and it takes bumps heavily, but on a positive note, the centre of gravity is far lower. On the whole, though, it really is about getting from A to B with minimum fuss whilst using as little energy as possible.
Should I buy a Mii electric?
With some very attractive ground-up electric designs like the cutesy Honda E now available, the Mii electric does lack outright visual appeal. It's got a lot to offer in terms of range and quick charging, though, and it's significantly cheaper than just about all of the competition.
By Ben Harrington
Seat Mii Electric Specifications:
Battery – 36.8kWh electric, Transmission – auto only, Layout – Front engine, FWD, Power – 82bhp, Torque – 212Nm, Emissions – N/A, Economy – N/A, Range – 160 miles combined WLTP, Maximum Speed – 81 mph, Acceleration – 11.9s 0-62mph, Price – £19,800 OTR with £3,000 government grant
The Seat Mii electric is available now. For full details go to: www.seat.co.uk