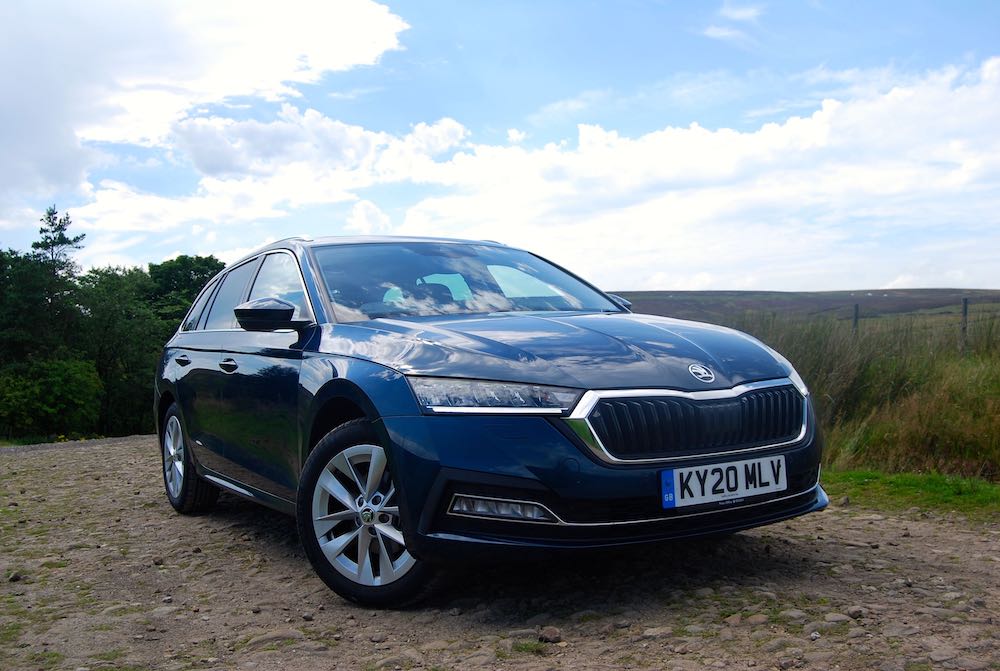 Octavia Estate
Skoda seems to bring out a new SUV every other week, all of them sporting a name beginning with K. They've not turned their back on the traditional estate car, though, and this is their all-new C-segment Octavia in estate form. It's not a 'wagon' or 'sports tourer' either. It's known as a Combi in certain markets, but in the UK Skoda is happy to call a spade a spade, or an estate car an estate car. And when the Octavia Estate's your biggest seller, why would you bother messing around with the name, anyway?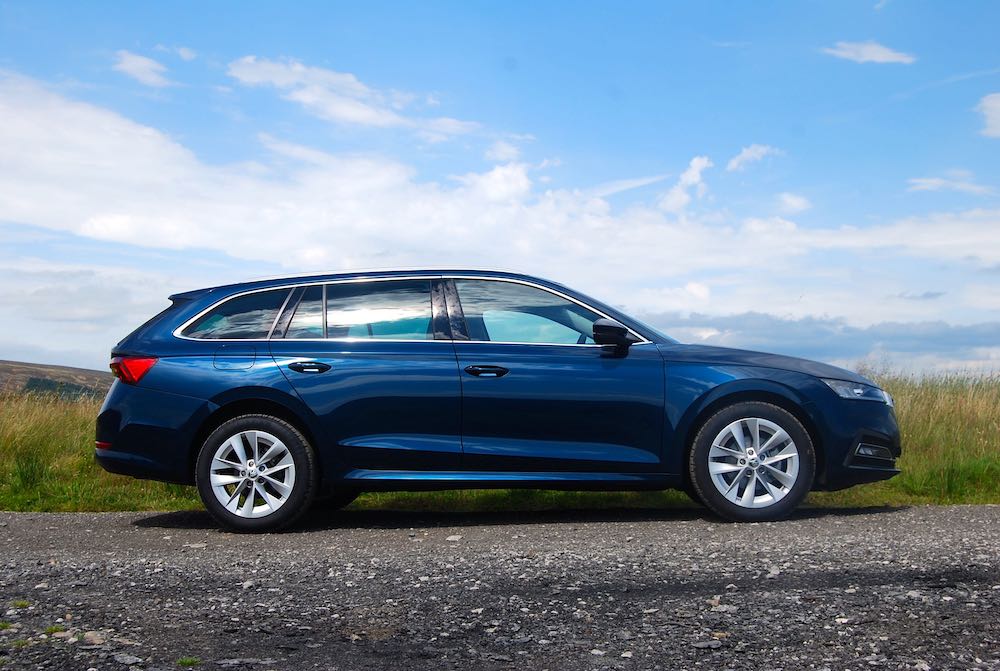 There are four trim levels available from launch; SE First Edition, SE Technology, SE L & SE L First Edition. SE First Editon & SE Technology variants get a choice of a 1.0l or 1.5l TSI petrol with 109 & 149hp respectively, or you can go for a 2.0 TDI with 115hp. The higher spec Octavia Estates lose the smaller petrol engine but gain the choice of the same 2.0l TDI with 149hp and DSG – the only automatic transmission available across the range.
Gained sophistication, lost aggression
Until the vRS version arrives, or even a Sportline, the Octavia Estate is more about understated civility than eye-catching looks. The front end's sleeker and more sophisticated than before but it does seem to have lost some of the aggression of its predecessor. The rear lights now span from wing to boot hatch and the Skoda script smartly fills the space in-between them.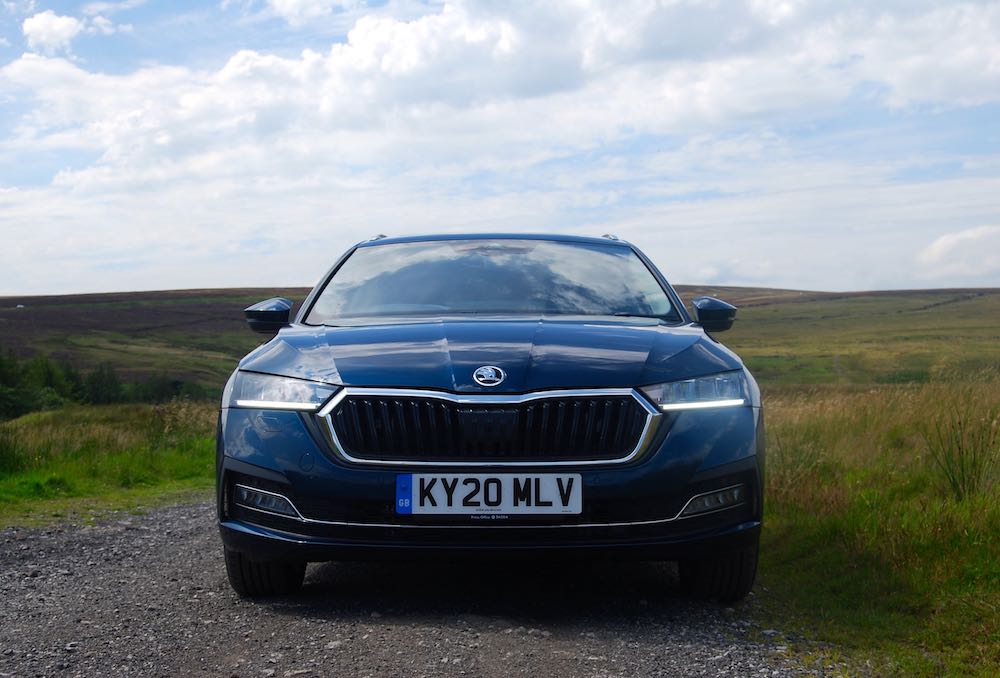 The Octavia Estate has grown, to the point where sharing a platform with the latest Golf hardly seems feasible. From the outside it looks wider and lower than before, even its rails sit closer to the roof, giving the impression the whole car's hugging the road.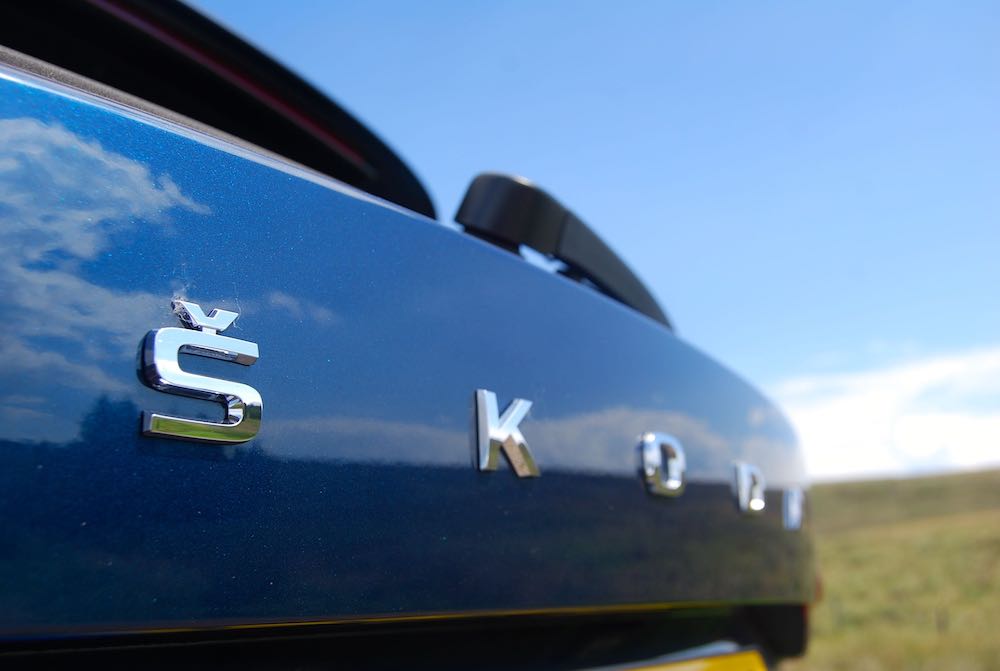 Grown inside and out
That growth is even more evident inside the new Octavia Estate. Rear passengers weren't exactly crammed into the old model but now there's acres of room and they even get their own pockets in the back of the front seats that are labelled specifically for smart-phone storage. With all seats in place, the boot is a class-leading 640 litres, put the rear seats down via two handy levers in the boot and you get 1,700 litres, all accessed via a sensibly shaped rear aperture.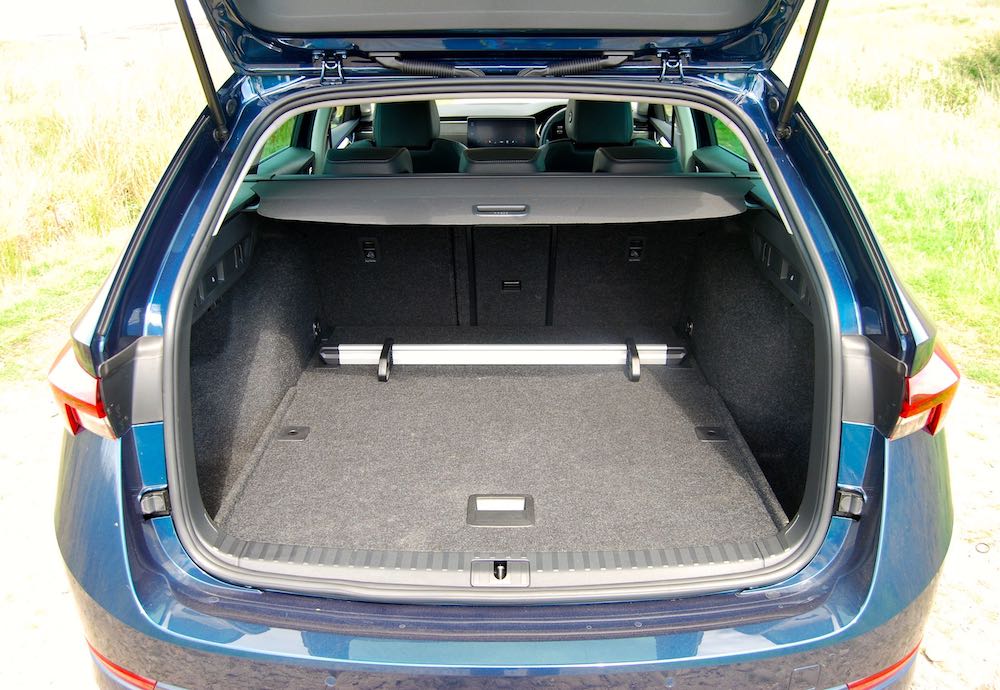 Smoother than a……..
From the front seats, the Octavia Estate is more obviously part of the VW family than ever. Steering wheels seem to sprout more buttons with every new model; conversely, fascias are bearing more semblance to a polished pebble . The Octavia Estate controls almost all functionality via a 10.25" or 10" central screen and a touch-sensitive slider directly underneath it. There are literally seven or eight actual buttons left to prod, even the electric sunroof is operated by rubbing your finger over a smooth piece of plastic.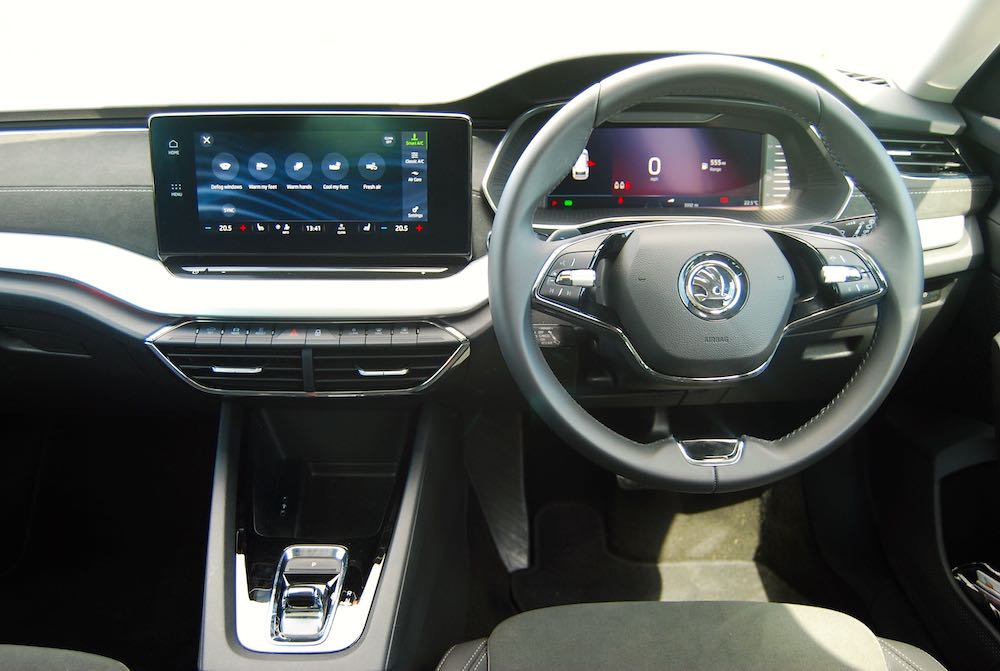 All of this looks very polished (grubby finger marks aside), and the VW group's 'warm my hands, cool my feet' approach to climate control is quite neat. You could find yourself longing for a few more actual buttons, though, rather than accessing everything via a screen. Even the stubby gear selector in our DSG Octavia Estate has been minimised to the point of being more of a toggle switch than a lever.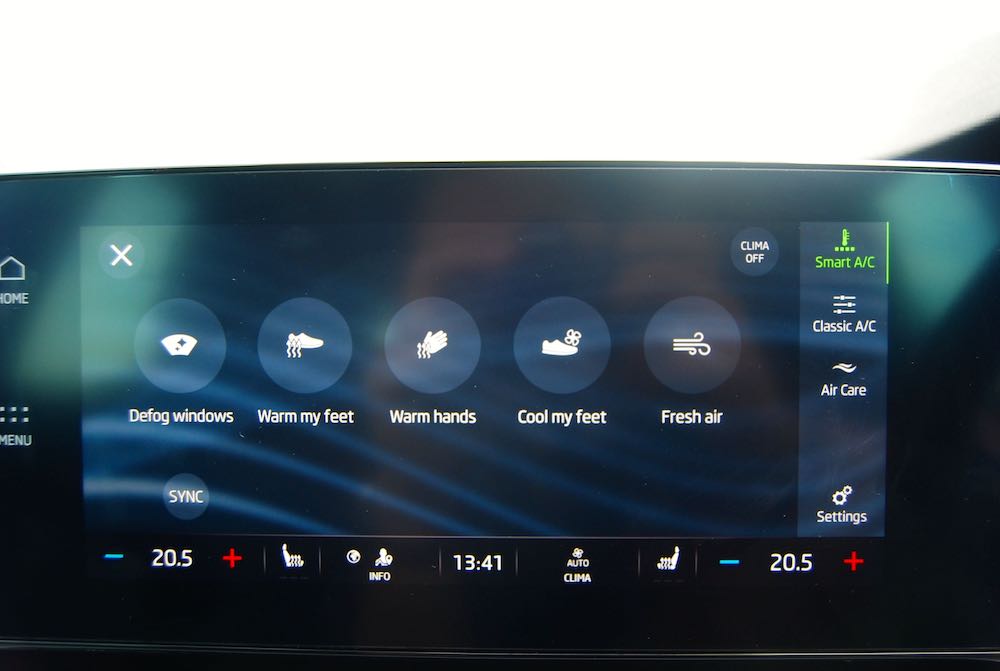 Still just enough Skoda touches
There are still some crowd-pleasing, Skoda-only touches, though. The umbrella's still in the door, the ice-scraper's still behind the fuel filler cap and there's now a USB-C port integrated into the rear view mirror to plug you dash-cam into; no more lead trailing down your windscreen, causing a distraction.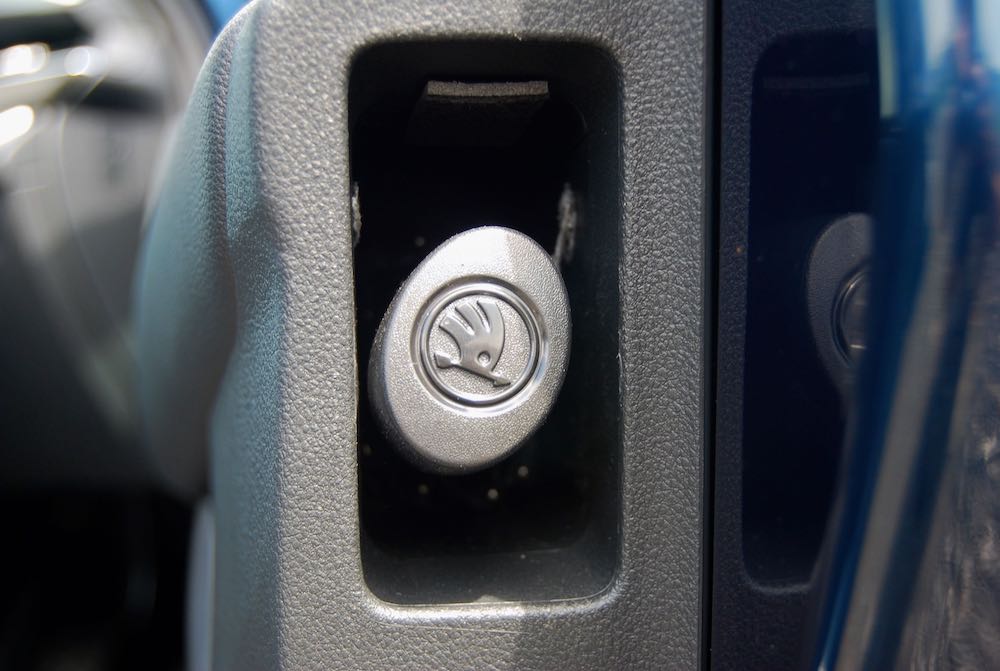 Driving the new Octavia Estate is definitely more of an exercise in comfort and tranquility than dynamism. The suspension is set up for absorbing bumps but does tend to pitch and roll if pushed. The diesel unit in our test car is more intrusive than other VAG cars it's in, but you'll still not notice it at motorway speeds. Even this more powerful diesel will leave you feeling guilt-free on account of how economical it is. Skoda claim 122g/km CO2 & 60.7mpg combined and we pretty-much achieved that fuel usage on a mixture of B-roads and motorways.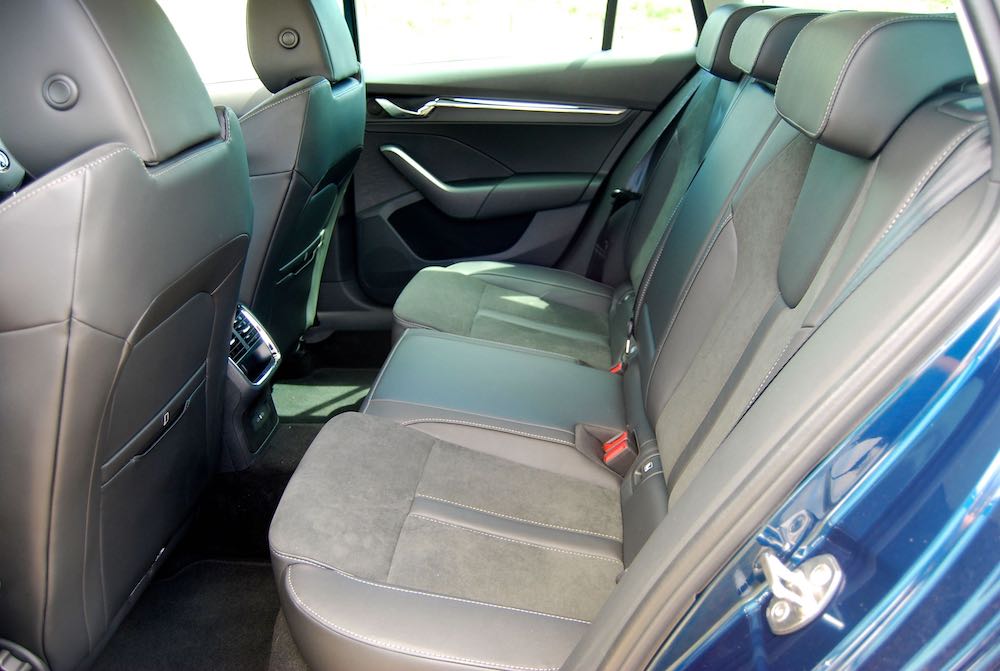 Great visibility
One area the Octavia Estate excels in is visibility. The trend of reducing glass-housing area hasn't been adopted by Skoda and the A-pillars are impressively narrow. All of this instils confidence that you can see your surroundings and aren't going to miss something hiding in your blind spot.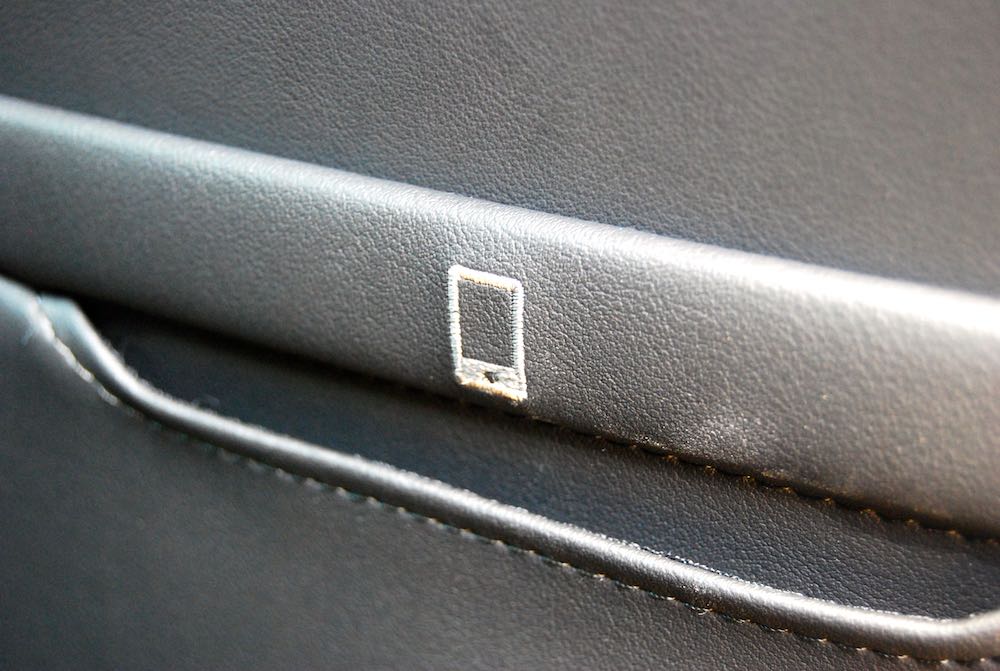 Should I buy an Octavia Estate?
Estates are mainly about space and the Octavia Estate gives you more of it than anything else in the sector. If you compare like-for-like models, it's not got the dynamism of, say, a Focus Estate, but its prices do start at around £1,400 less than both the Ford and upcoming Golf equivalent.
By Ben Harrington
2020 Skoda Octavia Estate SE L First Edition Specifications:
Engine – 2.0l diesel, Layout – Front engine, FWD, Transmission – 7-speed automatic DSG, Power – 149bhp, Acceleration – 0-62mph – 8.8s, Maximum Speed – 137mph, Maximum Torque – 340Nm, Economy – 60.7 mpg combined, Emissions – 122g/km CO2, Price – £29,515 OTR, £31,440 as tested
The New Skoda Octavia Estate is available now, priced from £21,945. For full details go to: www.skoda.co.uk