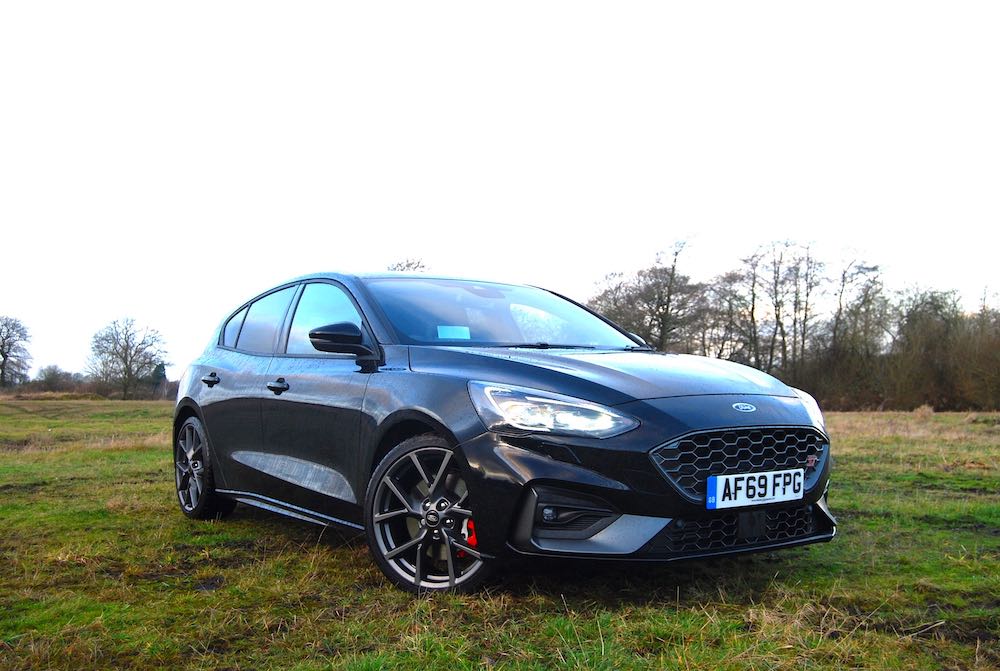 Focus ST
Despite Ford taking the monumental decision to cull pretty much all of their traditional car-shaped cars in the USA, including the Focus, the rumours of the Focus RS just won't go away. You see, it's nigh-on impossible to justify the development costs of an RS model without a market the size of the US to sell it in. So, if recent whispers are to be believed, Ford may just import the RS version of the Focus into the States; hallelujah, we all get to enjoy the Ford mega-hatch again.
Whether these stories are to be believed or not, for the time being the Focus ST is the hottest model in the lineup, and we've been finding out just how good it is.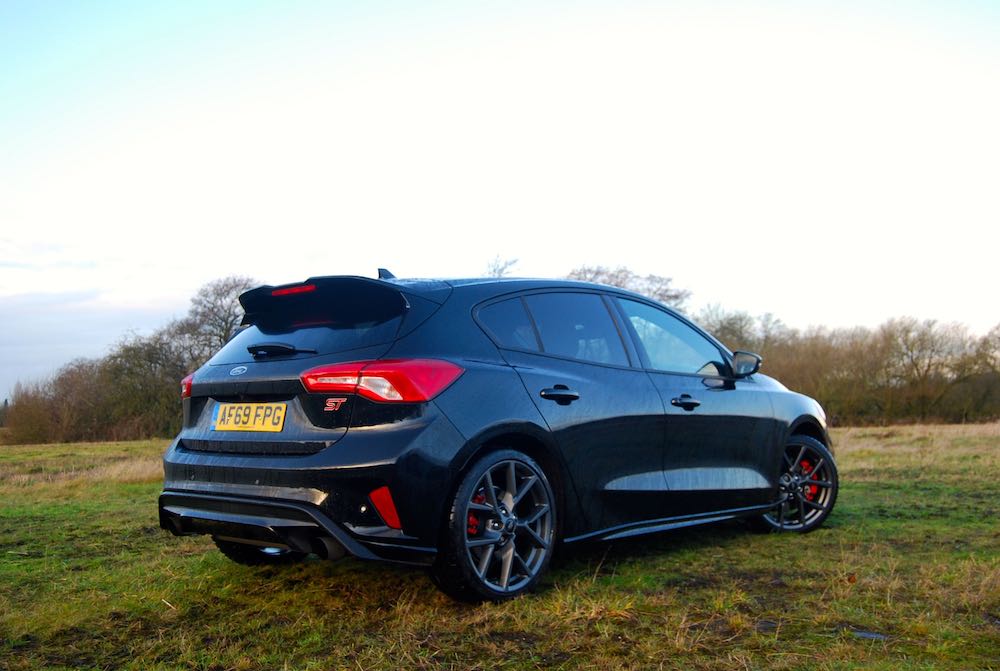 Still A Diesel Estate In The Lineup
As with the previous Focus ST, it's available in petrol or diesel flavours and in either 5-door hatch or estate body shape. We drove the diesel hatch variant a few weeks ago and we can report that – no, it's still not called an STD, perhaps unsurprisingly. Not only this, but you'd be hard-pressed to find the word diesel on Ford's own website when speccing your Focus ST, it's called an EcoBlue engine instead.
The diesel Focus ST gets 188bhp from its 2.0l engine and, despite also producing 400Nm torque, it only gets from 0-62mph in 7.6s (7.7s in estate). It's economical, yes (50.4mpg), but it's a fairly uninspiring drive to be honest and comparing it directly with the petrol ST is unrealistic.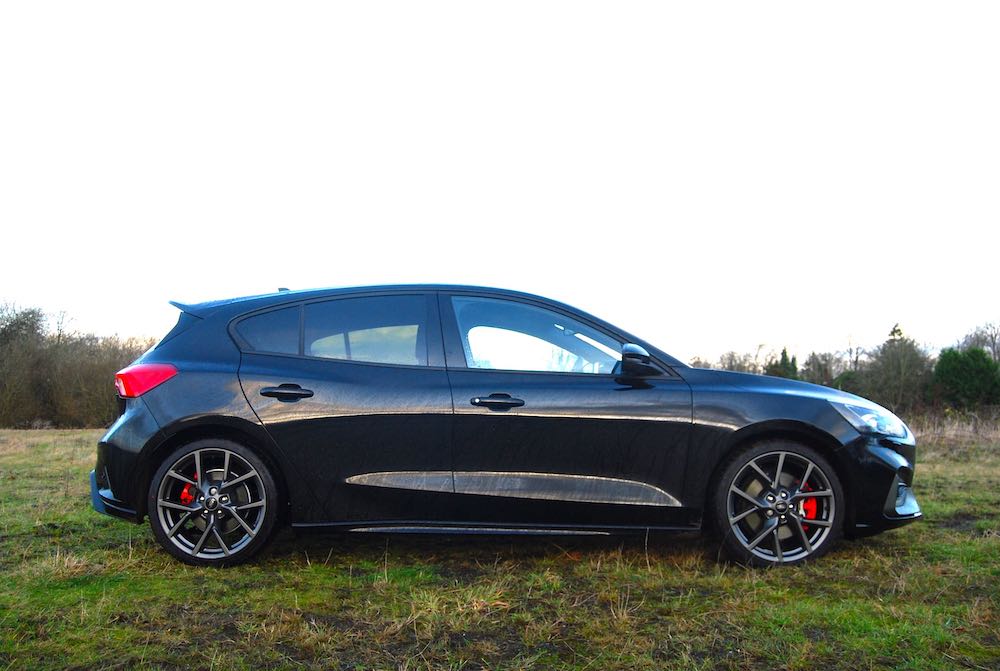 The Petrol's The True ST, Though
With 276bhp, this petrol Focus ST is significantly more powerful than the last ST and it's the one that's fit to wear the badge. Under the bonnet is a 2.3l EcoBoost engine. Sound familiar? – that's because it's closely related to the engine found in the now sadly departed Focus RS and the entry-level Mustang.
It's been retuned for the Focus ST and, alongside its 276bhp, it also gives us 420Nm torque. That's right – the petrol version has more torque than the diesel.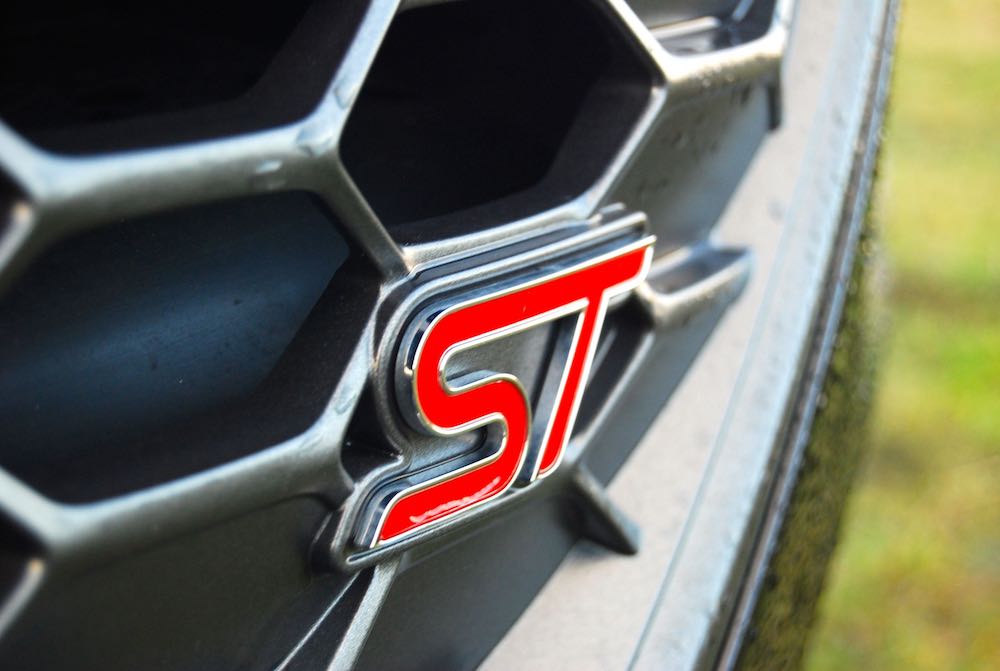 How Fast Is The Focus ST?
What this equates to on the road is 0-62mph in 5.7s and faster mid-range acceleration than the Focus RS. It's all fed through a 6-speed manual gearbox; it's not our favourite 'box – not quite enough solid definition between cogs. Work it, though, and that unrelenting torque, coupled to a very clever anti-lag system will get you from corner to corner at speeds you might not expect from an ST.
Having said that, though, I couldn't help but feel that the engine felt somewhat shackled. When you know just what it can do thanks to the RS, albeit via a 4×4 system, it does feel like it's being held back slightly in the ST.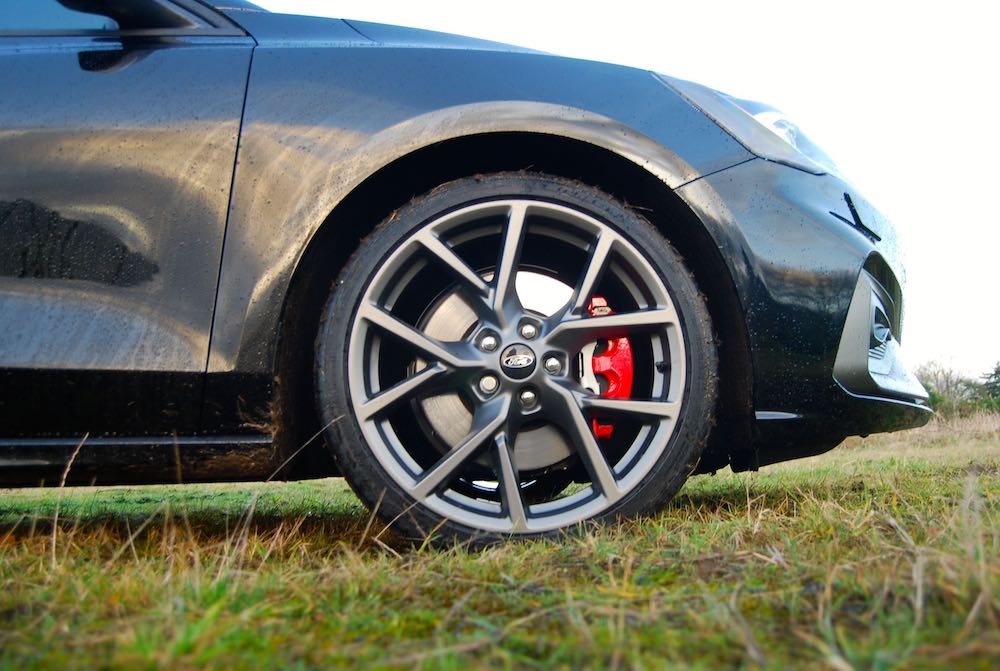 Limited Slip Diff
Every petrol Focus ST comes with an electronic limited slip diff, adaptive damping and lowered suspension (10mm). Get to a bend and the effect these have couldn't be more obvious. The way the Focus ST grips, even in the wet is almost surreal. Select 'sport' mode (there's also 'normal' and 'slippery') and the feedback through the steering wheel lives up to the grip – it's suitably resistant but not exactly communicative in normal mode.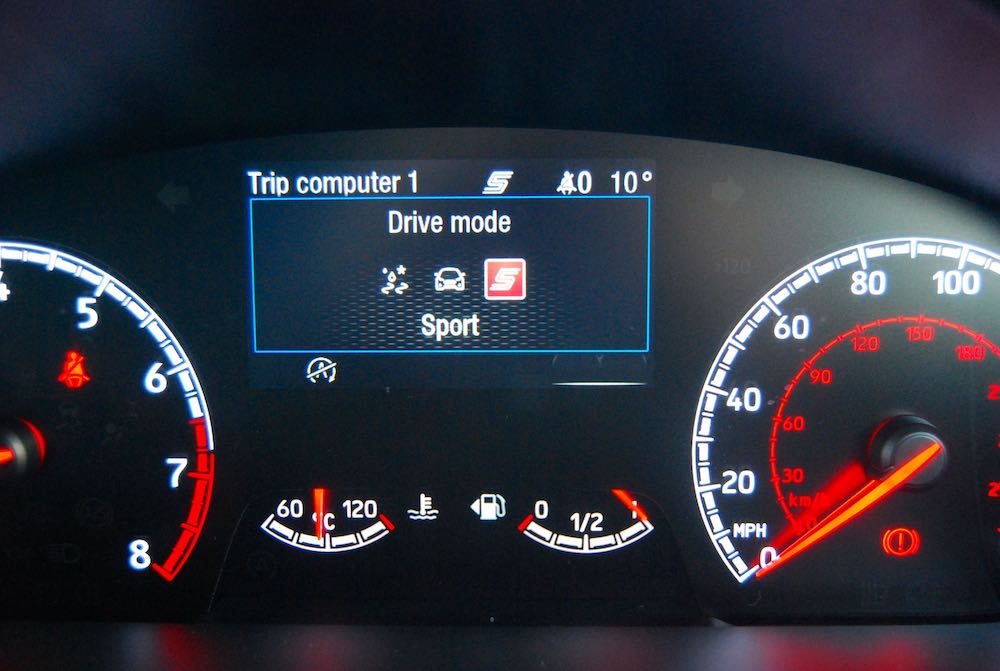 Is The Focus ST a Hard Ride?
One of the best bits of the Focus ST is the ride quality. You might expect that the trade-off for its handling abilities would be a teeth-rattling ride that quickly grates. Wrong. No, it's not marshmallow-soft, but you couldn't describe it as harsh either, even avoiding wince-inducing crashes over potholes.
There's an optional performance pack you can go for and this adds 'track' mode, rev-matching, a shift indicator and launch control. At £250 (£800 in the diesel) it's a bit of a no-brainer, which makes the absence of it on our test car all the more confusing.
Reserved Looks
Ford aren't usually shy when it comes down to beefing up the looks of their hot-hatches, but the Focus ST is very reserved. From the front you'd genuinely be hard pressed to distinguish it from a far more 'normal' Focus, maybe that's because 'normal' Focuses look better these days. The 19" wheels do make an impression from the side but it's only when it's gone past you that you'll know it was an ST. The diesel is more conservative but this petrol model has some dual exhausts of a bore befitting a fast Ford. Add to this a decent effort of a boot spoiler and, from the rear at least, there's just enough visual effect.
The interior of the latest Focus has always been something of a let-down – it's by no means a design triumph. Adding a flat-bottomed wheel and bespoke gear knob just isn't enough to transform things, unfortunately. The seats in the Focus ST, however, really are something to write home about. Ford and Recaro have always been good bedfellows, but they've surpassed themselves this time. Gone are the overly-tight hip grippers of previous STs, in their place are seats that keep you perfectly held, without feeling too go-kart-ey.
How Loud Is The Focus ST?
Car noise restrictions are now tighter than ever, so don't expect birds to fall out of trees on start-up. A healthy burble is more like it, which is obviously piped into the cabin – just not quite enough, though.
Should I Buy a Focus ST?
If you want a diesel Focus, buy a diesel Focus, if you want a hot-hatch, buy a Focus ST with a petrol engine. I do feel that the engine is being held back but you can't argue with the performance figures, and the grip is right up there with the yardstick – the Fiesta ST.
By Ben Harrington
2020 Ford Focus ST 2.3l 5-Door Specifications;
Engine – 2.3l 4-Cylinder, Transmission – 6-speed manual, Layout – Front engine, FWD, Power – 276bhp, Torque – 420Nm, Emissions – 179g/km CO2, Economy – 34.4 mpg combined, Maximum Speed – 155 mph, Acceleration – 5.7s 0-62mph, Price – £31,995 OTR
The Ford Focus ST is available now. For full details go to; www.ford.co.uk