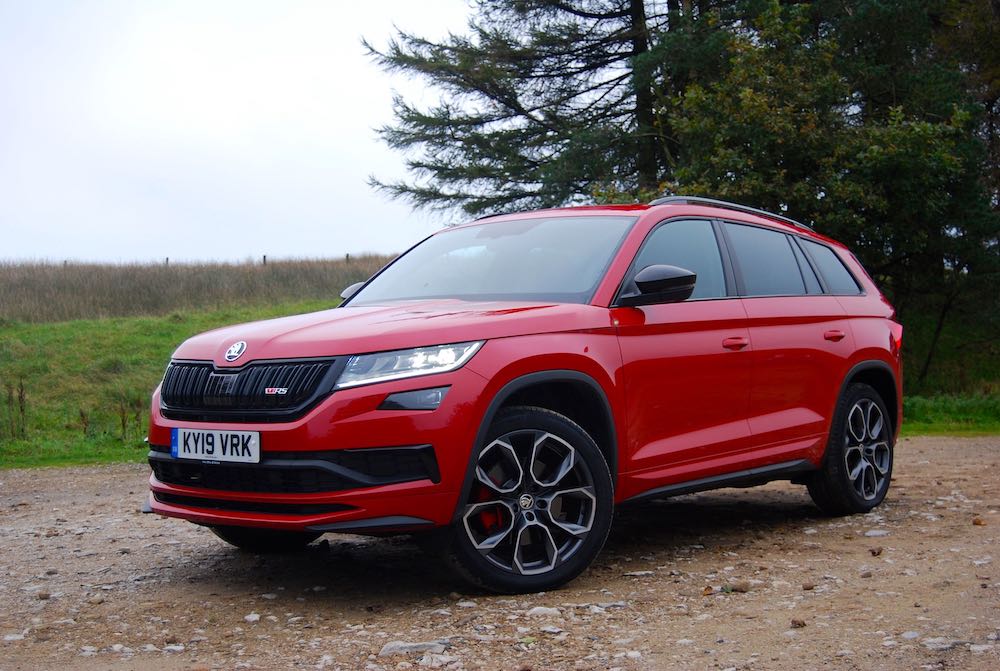 Kodiaq vRS
Adding an SUV or three to their lineup was ultimately inevitable, but a performance SUV? – that's quite un-Skoda-ish. Yet, here it is, the Kodiaq vRS, but what can it offer to make it stand out amongst the tide of similar vehicles hitting the market?
To look at, it's not that far removed from the angular yet subtle 'normal' Kodiaq – that's a bit more like it, Skoda – we like your understated approach to things. It's actually almost identical to the cheaper Kodiaq Sportline; 20" alloys, black detailing and new, red vRS badges excepted.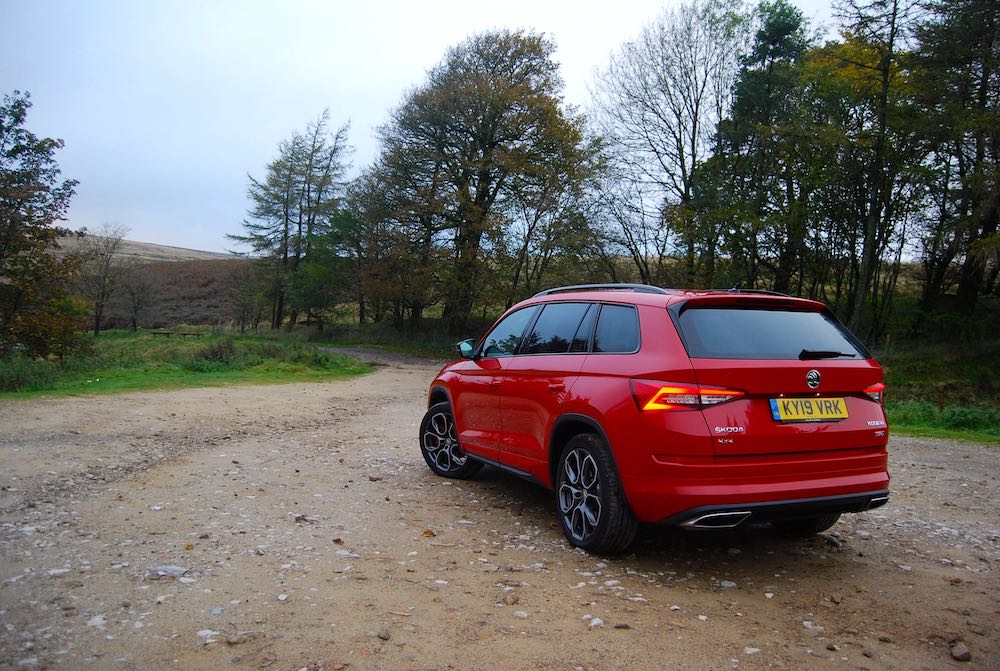 Skoda's Most Powerful Diesel
What does make the Kodiaq vRS stand out, though, isn't entirely obvious, and that's because it's under the bonnet. The majority of Skoda models are diesel, and they've not dismissed their fuel of choice for this performance model. It's the 2.0l VAG unit with twin turbochargers that Skoda have used before, and this time it's good for 237bhp & 500Nm torque – useful numbers if not overly dramatic for an SUV pushing 1.9 tonnes.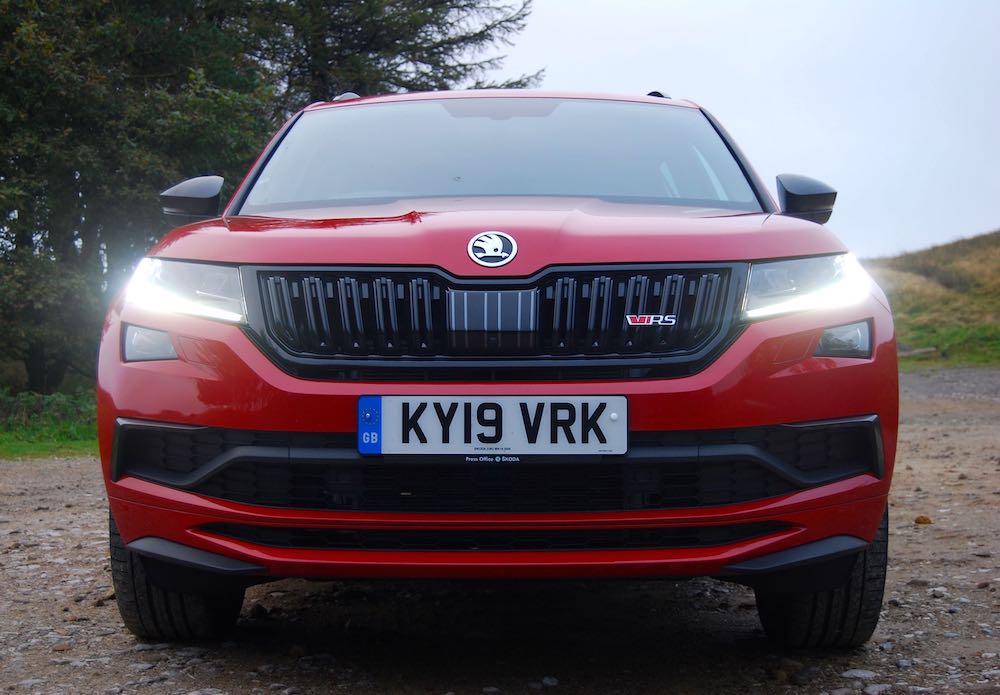 It isn't obvious that the Kodiaq vRS is a diesel from the sound of it, either, and that's clearly a good thing. Put your ear to the front grille and there's no disguising it, but venture round to the dual exhaust pipes, and it's Dr. Jekyll vs Mr Hyde. Which is which is ultimately down to personal taste, but the deep rumble has nothing of the oil-burner about it.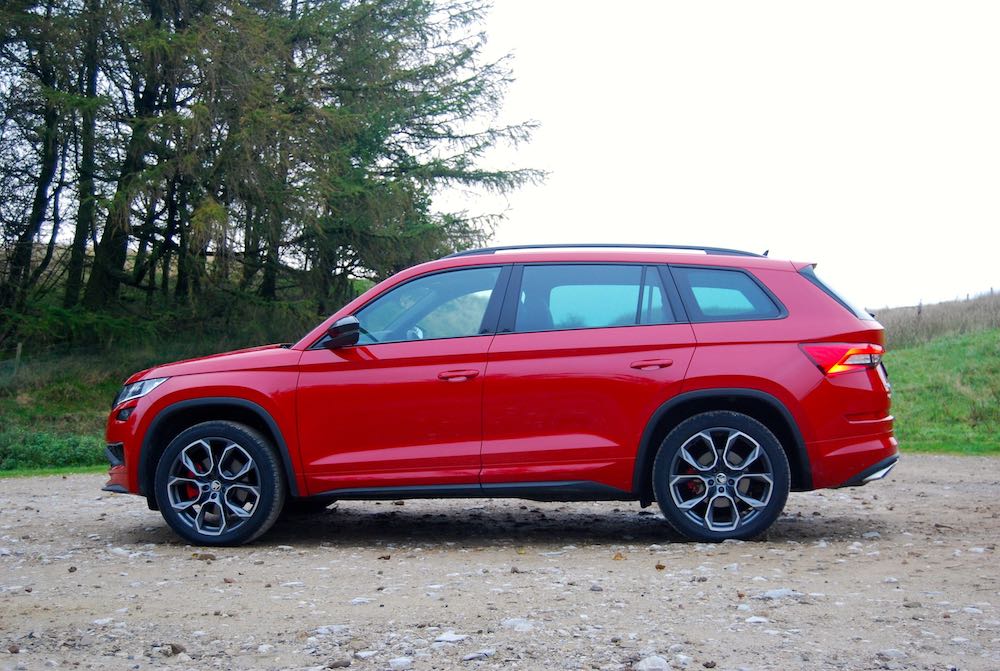 Red Stitching & Alcantara
Inside the Kodiaq vRS it's reserved styling and umbrellas in the doors, just like a regular Kodiaq. There's some piano black plastics but you could easily miss them, the red stitching and Alcantara sports seats are a bit more obvious, though.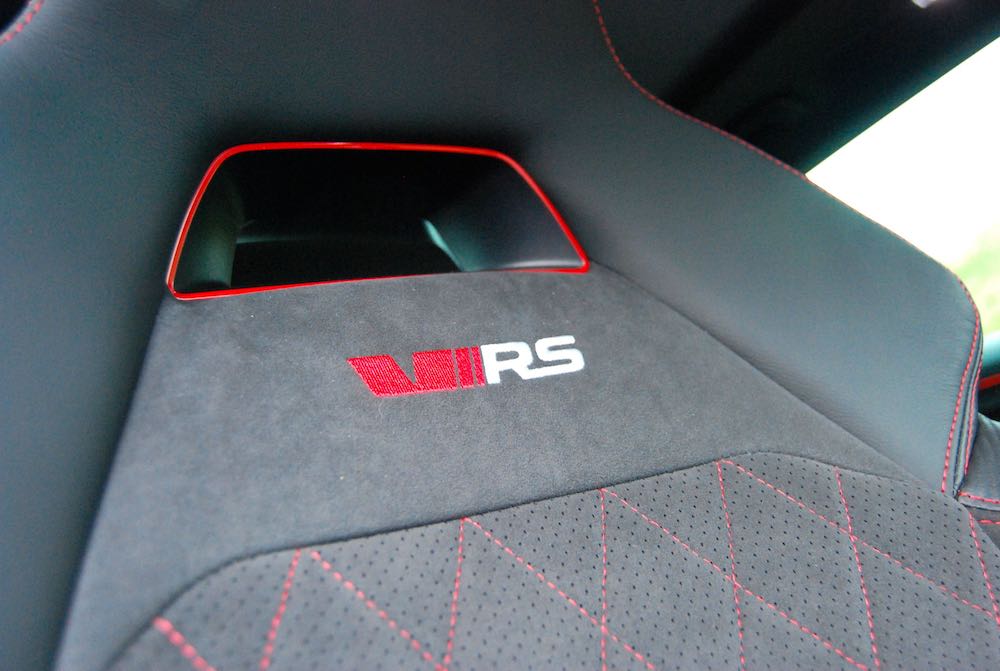 The regular Kodiaq also has seven seats, so why would Skoda shoot themselves in the foot and take two away for the vRS, just to save a bit of weight? Thankfully, they haven't, and what that means is that the Kodiaq vRS is the fastest 7-seater to lap the Nurburgring. Slightly tenuous record, yes, but Skoda haven't exactly been able to boast many links to the Green Hell over the years, so any is good.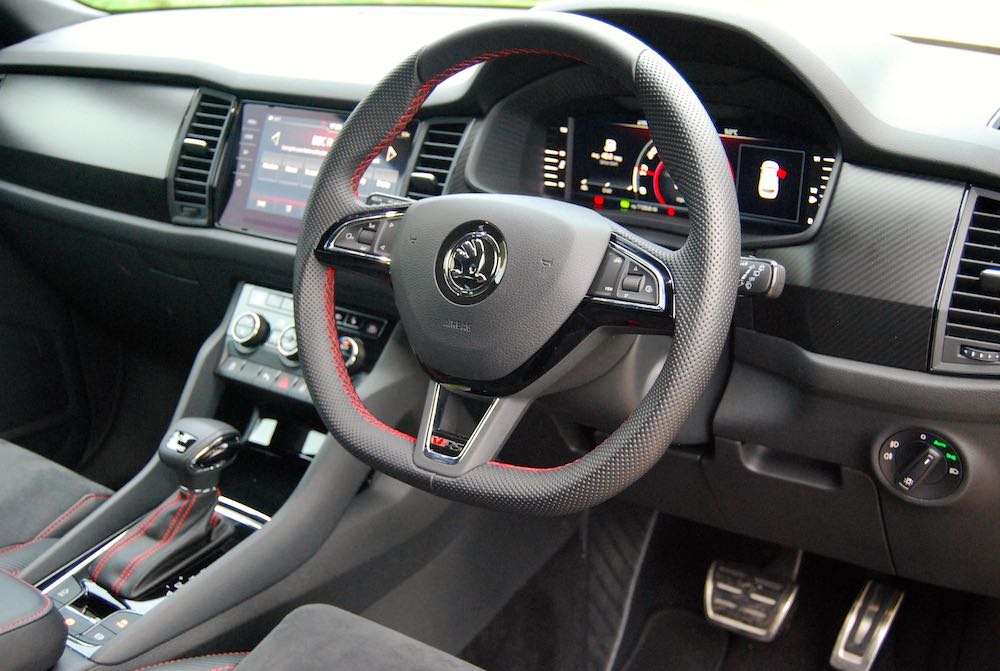 Six Driving Modes
It may hold a speed record, but the Kodiaq vRS doesn't give too many concessions in the pursuit of performance. There are six driving modes, from sport to snow, but thankfully none of them completely ruin the ride, even on 20" alloys that come as standard. The tradeoff is handling that's impressive without being pin-point accurate, and their is some body-roll, but it feels absolutely right in a 7-seat Skoda and you won't dread long journeys.
Every Kodiaq vRS gets the VAG group's 7-speed DSG transmission, and that's a good thing. We may have all become accustomed to it now, but this is still a seriously impressive gearbox, and it suits the 500Nm diesel engine perfectly.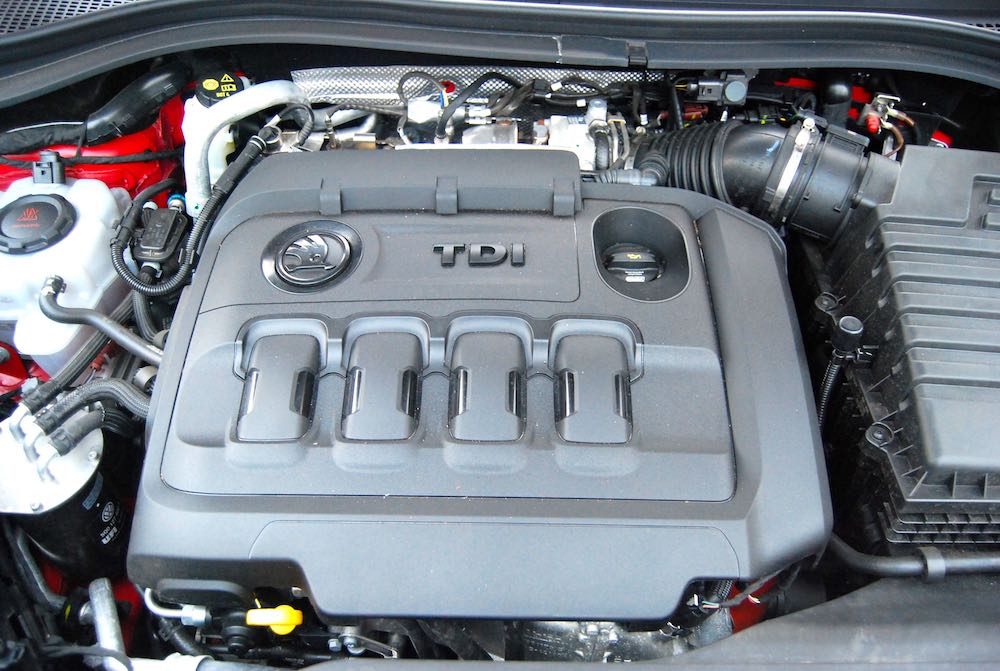 V8 Soundtrack
What every Kodiaq vRS also comes with is Dynamic Sound Boost. This is a synthetic noise system that's not only responsible for the soundtrack inside the car, but also that exterior rumble we mentioned. This type of thing has been commonplace for years now, but the effect it has on the Kodiaq vRS is breathtaking. This is by far the best sound we've ever heard inside a diesel engined vehicle – less like a 4-cylinder oil burner, more a big, lazy, petrol V8.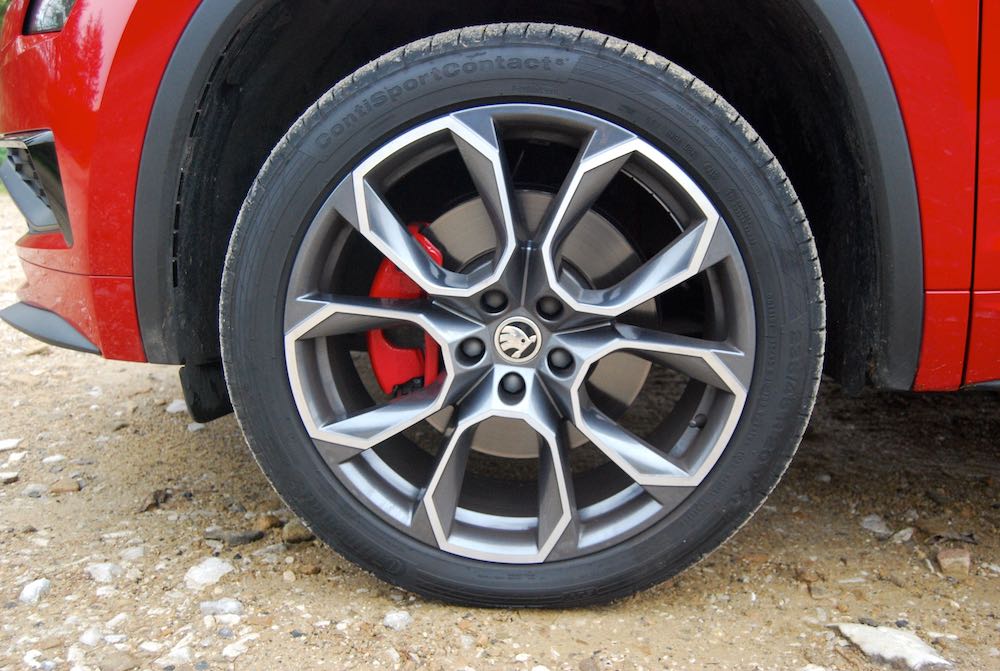 Performance is brisk, without being urgent, with 0-62 mph coming around in 7.0s, and a top speed of 136mph. It does feel quick enough, especially around the bottom of the rev-range, but when you let off, the engine has an automatic eco mode and this helps add to the Kodiaq vRS' 35mpg combined and 167g/km CO2.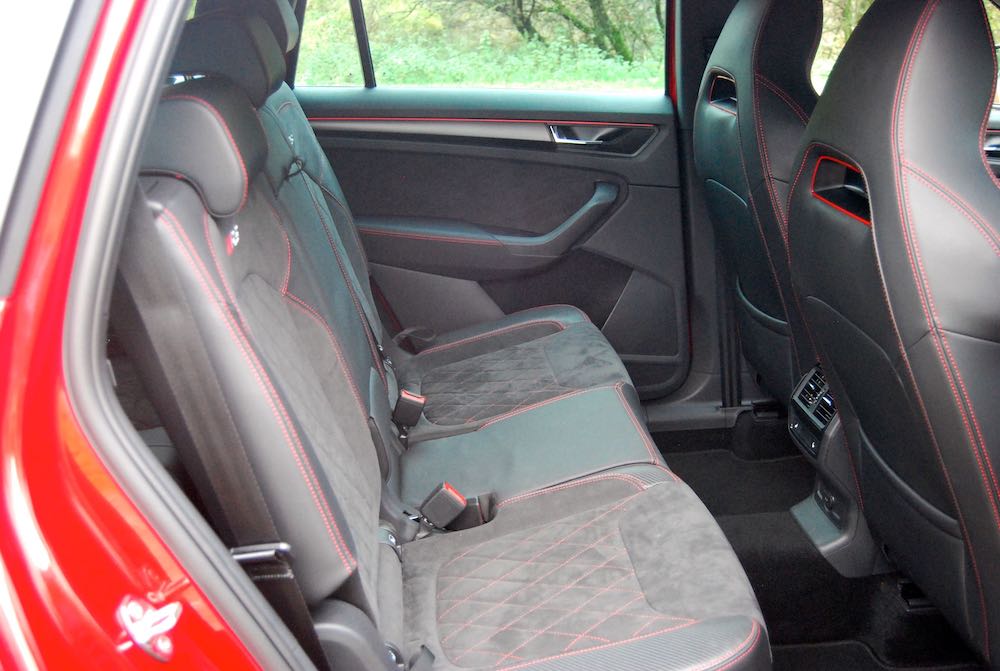 Should I Buy a Skoda Kodiaq vRS?
We love the Kodiaq, as do many of you lot. No, the vRS version doesn't set the world alight in terms of performance, but it's quick enough to wear the new vRS badge, it sounds fantastic, all while staying subtle and every-day useable. That's what Skoda do best.
By Ben Harrington
2019 Skoda Kodiaq vRS Specifications:
Engine – 2.0l 4-Cylinder Diesel, Layout – Front engine, 4WD, Transmission – 7-speed DSG, Power – 237hp, Acceleration – 0-62mph – 7.0s, Maximum Speed – 136mph, Maximum Torque – 500Nm, Economy – 35.3mpg combined, Emissions – 167g/km CO2, Price – £42,895 OTR, £45,260 As Tested
The 2019 Skoda Kodiaq vRS is available now. For full details go to: www.skoda.co.uk