Things are hard enough in the competitive city-car market without your parent company selling two mechanically identical models under different guises. That's precisely the situation faced by the Seat Mii, with the Skoda Citigo and VW's own Up! both offering their own takes on the same recipe, albeit with slightly different approaches to the mix.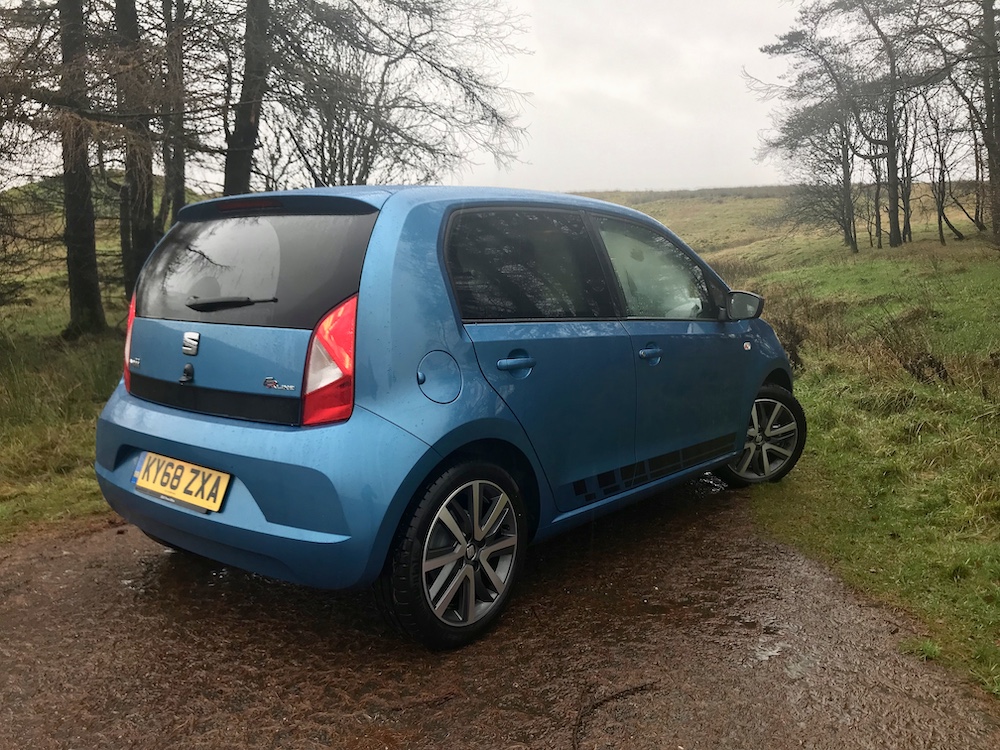 Seat Mii FR-Line
So why should you buy the Mii over not just its siblings, but over the throngs of other city cars, too?
Is It Any Faster, Though?
Well, there's no denying that this FR-Line version of Seat's Mii looks the part. Seat and Skoda don't offer properly hot versions of the Mii and Citigo respectively, that's left to the rather-good Up! Gti, so this FR-Line is all about looking like performance, without actually going that quickly. In fact, Seat only currently offer the Mii in two trims; Design & the FR-Line we have here.
Mii is 5-door Only
Seat are always labelled with being the youth-targeted arm of the VW group behemoth, and the Mii is about as youthful as it gets with its smiley-face and gamer-esque name. The basic shape harks back to the excellent Lupo; tall and unashamedly square which also makes parking a doddle – a necessity in a city-car. Contrary to Seat's youth-driven image, they were the first of the group to drop the 3-door version – the Mii is 5-door only. Both trim levels come with alloy wheels, BeatsAudio and tinted windows, so they're not exactly basic spec, but that does mean it starts at £11,690, with this decal-clad FR-Line priced at £12,050.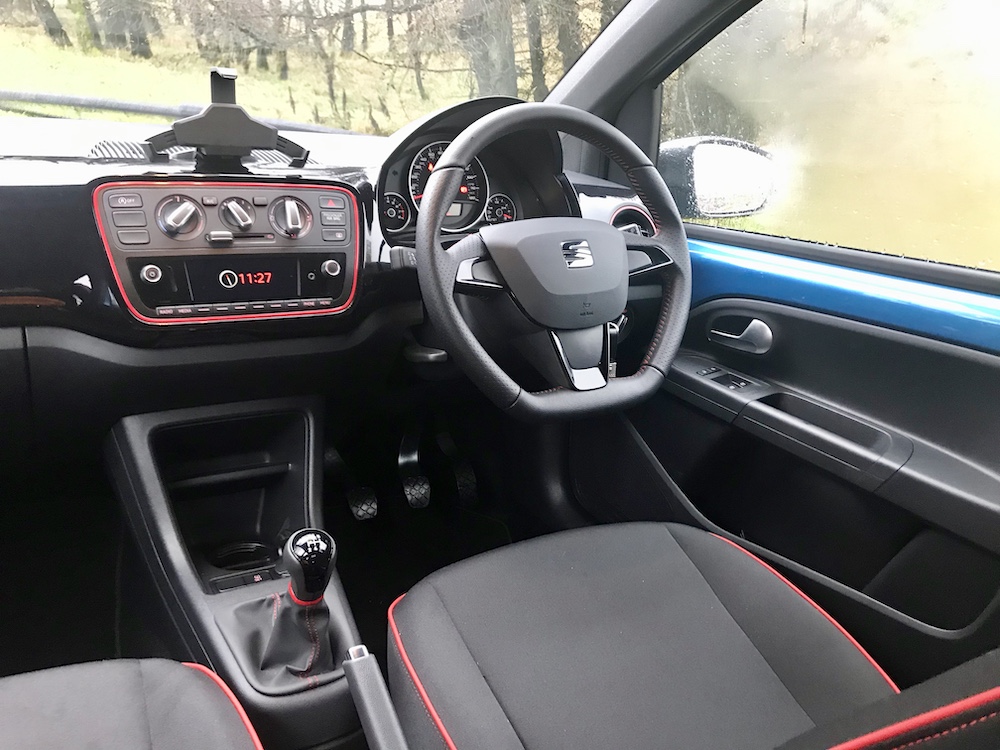 What Engine Choices are There?
Go for this FR-Line Mii and you get a choice of two outputs from the 1.0l, 3-cylinder engine – 59bhp & 74bhp. The 89bhp variant of the same engine isn't currently available in the Mii. It's mated to a 5-speed manual gearbox and you get sports suspension that's been lowered by 15mm – another feature that sets this Mii FR-Line apart from its brethren.
The peppy 3-pot engine may not be as smooth as some, the Ford EcoBoost for example, but it's certainly economical. Seat claim 65.7mpg combined and we can confirm that we got very close to this in real world testing. Don't go expecting much in terms of performance, though, the Mii FR-Line does 0-62mph in 13.5 seconds on paper, and I can again confirm that this is about right, sadly.
Fast it might not be, but the Mii FR-Line is actually a bit of a hoot to throw around. A wheel in each corner, a great chassis and that sports suspension makes for some spirited handling without getting all rigid and shaken over broken surfaces.
Beautifully Simple Interior
The Mii's interior couldn't really be described as opulent, but it's actually a great example of typical VW-group beautiful simplicity and its deep dashboard design gives a real perception of space.
There's air-con, but no climate, no auto lights or wipers but does that really matter to the Mii's target audience? I'm thinking not. What you do get is a very clever phone cradle in the middle of the dashboard that adjusts to fit most smart phones and incorporates a USB port. Plug in your phone and it links to the small but perfectly formed infotainment screen: good to go. You also get two properly large cupholders, one front, one rear – everyone else can use their door-bins.
Little Boot, But It Is Clever
The boot isn't massive, obviously, in fact it's just 251 litres unless you put the rear seats down which is a cinch – then you get a far more respectable 959 litres. Again, the Mii's clever about it, though – even this 'ickle boot is dual-level for easy loading and unloading and altering the boot floor is a simple, one-handed operation.
Should I Buy a Seat Mii?
Until now, the Mii has been somewhat stuck in-between its own siblings, with people tending to go for the Up! or Citigo instead. By introducing this FR-Line model with its sports suspension, Seat have added a USP to the Mii that may well give sales a push. It does make the Mii's entry level price look expensive next to the likes of Toyota's Aygo and Citroen's C1, but look deeper and you'll find you do get more for your money.
By Ben Harrington
Seat Mii FR-Line Specifications
Engine – 1.0l turbocharged 3-cylinder, Transmission – 5-speed manual, Layout – Front engine, FWD, Power – 74bhp, Torque – 95Nm, Emissions – 97g/km CO2, Economy – 65.7mpg combined, Maximum Speed – 107mph, Acceleration – 13.5s 0-62mph, Price – £12,210
The Seat Mii is available now. For full details go to: www.seat.co.uk