2020 Honda Jazz
There's nothing to make you feel old like realising what you perceive to be a new model in a manufacturer's lineup is actually nearly 20 years old and in its fourth iteration. And that's what we have here; the 4th generation Honda Jazz – a small car that initially wowed us with its tardis-like proportions and user-friendly seats, and then gained a reputation for being popular amongst the generation that remembers rationing.
Jazz Crosstar
The world has changed somewhat since the original Jazz came about in 2001, though, Let's face it, the world has changed since 2020 came about, so what has Honda done to keep up with the times? There's a new version for starters; the Jazz Crosstar. It's got its own, distinctive grille, roof-rails, waterproof seats and some tough plastic bits which I guess adds an off-road, active lifestyle sort of vibe. Honda calls it sporty, I'm not sure I see it. What's perhaps more pertinent, in line with their march towards electrification the Jazz is now a hybrid across the range.
What's e:hev?
This brings about the awkward issue of not stepping on their own toes as all of the noise around Honda right now concerns their cutesy e model. To keep it relevant, then, the Jazz is a self-charging hybrid, or e:hev as they call it. It's still a compact MPV, too and there's nothing cute about it; the Jazz is sensible and takes its job seriously, unlike its cartoon character sister.
The latest Jazz has had a few cosmetic improvements over the last one which was, shall we said, decidedly sensible and staid. It still resembles a shrink-washed people carrier, with its windscreen continuing the bonnet line and its flat rear end, but the headlights have grown and the radiator grille is well out of view. In its place is a bulbous nose that wouldn't look out of place on a full electric car, designed to keep batteries warm, not engines cool. The roof floats above the rest of the body, too, never appearing to fully coming into contact with any other body panels.
Small footprint, big inside
Inside the Jazz is still its most impressive aspect, though. The room for everyone to spread out is nothing short of incredible, especially given that it also has a 304 litre boot. Of course, it still has its magic seats, too. For anyone not familiar with the feature, the rear seats are movable in all directions thanks to the fuel tanks being under the front seats. This allows larger items like buggies to be stored vertically where the seats were or you can lay the seats flat to stow even bigger things horizontally.
The Jazz's large glasshousing means all-round visibility is excellent. One issue with Jazzes of old was the width of the A-pillar which created something of a blind spot. To combat this, the A-pillar has been split into two thinner ones with a window in-between, and I have to say it does work.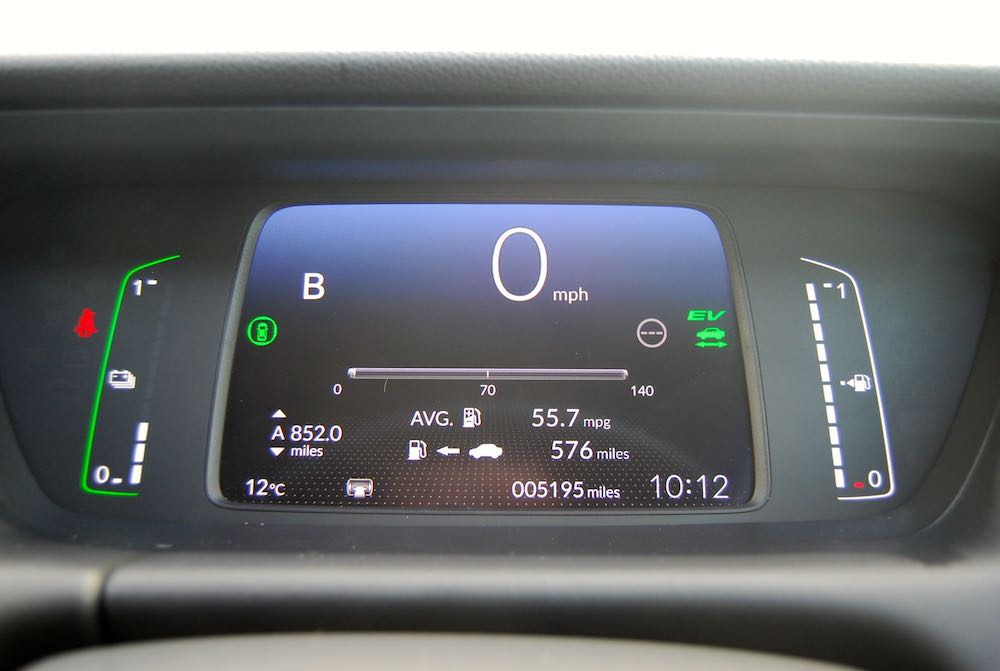 Contemporary, yet retro
There are some very subtle, e-inspired retro touches inside the new Jazz, but it's generally more of a futuristic vibe. It's kind of ironic that the all-electric Honda e's interior draws so much influence from Hondas of yesteryear, whereas the hybrid-only Jazz, that does burn fossil fuels, albeit not many, feels more futuristic, but there you go.
So, we've already established that the new Jazz is a hybrid, but what do you get under the bonnet? There's a 1.5 litre petrol engine, plus an electric motor. Rather than the petrol engine providing drive directly to the wheels, it drives a generator that then powers a motor which turns the wheels. The result is batteries charging far more quickly than other hybrids which seem to use all of their electricity and struggle to regain any charge.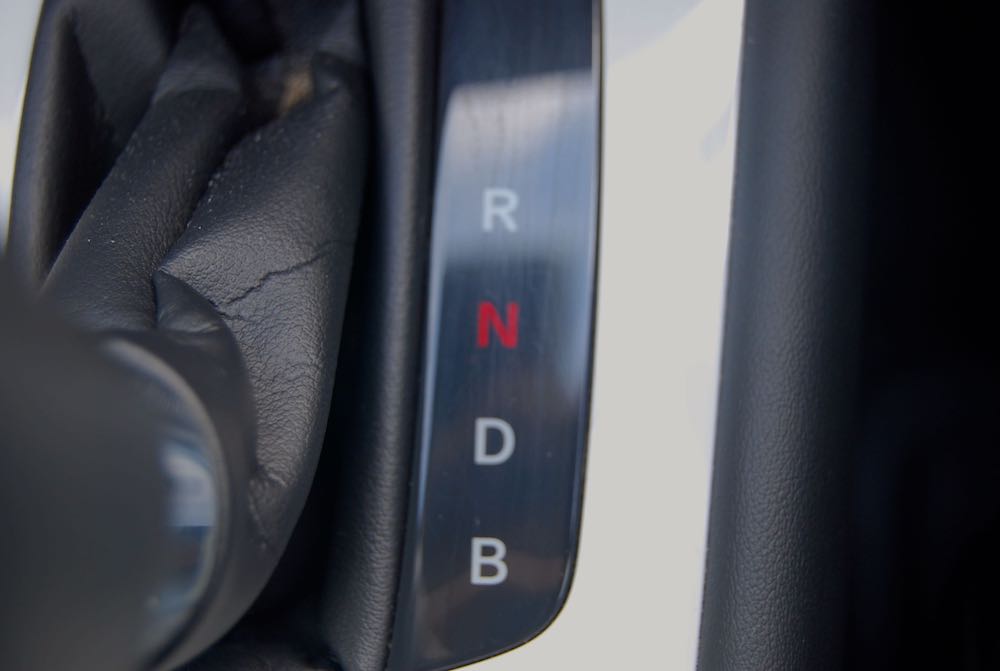 How does the Jazz hybrid system work?
Around town the Jazz really does operate mainly on electricity. Not only this but it keeps on using good, clean electricity until it either runs out or you ask for a bit of extra performance, and then the petrol engine kicks in. At higher speeds when a petrol engine is at its most efficient, a clutch closes and the engine provides direct drive to the wheels, without the use of a gearbox; it really is very clever, this. Our only niggle would be that the engine does tend to drone a bit when pushed.
When you do push the performance of the Jazz, though, you might be surprised with what it gives back. The instant torque from the electric motor is strangely addictive and 0-62mph in 9.5 seconds feels a lot quicker than it is. Put the 'gearbox' in B mode and the electric motor goes into regenerative mode when you lift off, not only giving back more charge but also saving the strain on your brakes. What this all adds up to in terms of economy is up to 62.8mpg combined, and we achieved very close to that figure in real world testing.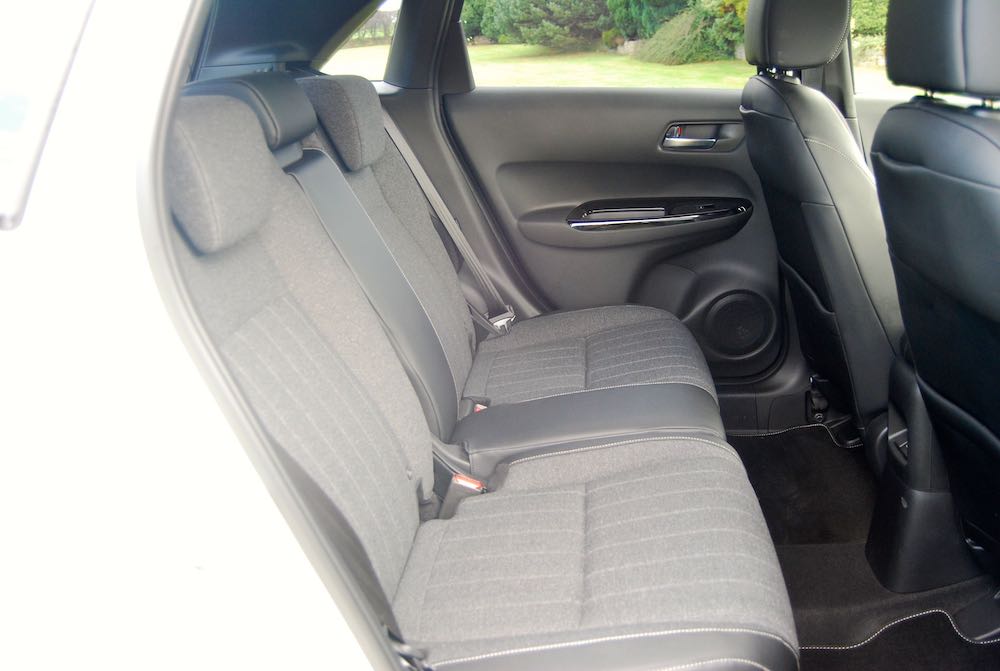 Nippy it may be, but don't be under any illusion as to what the Jazz is all about. Ease of use and worry-free parking are the Jazz's modus operandi, and the feather-light steering and skinny wheels are testimony to this fact.
Should I buy a Honda Jazz?
The Jazz has always been popular thanks to its user-friendliness and superb reliability, even if driver satisfaction wasn't a priority.. This latest Jazz carries on where the old one left off, but it's been brought right up to date by a very clever hybrid powertrain and a fresh, new interior.
By Ben Harrington
2020 Honda Jazz EX Specifications:
Engine – 1.5l petrol + electric motor, Transmission – direct, Layout – Front engine, FWD, Power – 97bhp, Torque – 131Nm, Emissions – 104g/km CO2, Economy – 61.4mpg combined, Maximum Speed – 108mph, Acceleration – 9.5s 0-62mph, Price – £21,385 OTR, £22,035 as tested
The New Honda Jazz is available now, priced from £18,985. For full details go to: www.honda.co.uk