Honda Jazz
This is the third generation Honda Jazz, a sort of mini-MPV style city car that's been hugely popular since its launch in 2001. Its ease of access and clever features, particularly its lay-flat 'Magic' rear seats have proved a real hit with both pram-wielding parents and, shall we say, the more mature buyer alike.
Adopting the latest Honda family face and its more striking, purposeful look, the new Jazz is designed to be more appealing to younger, more dynamic buyers as an alternative to the traditional Fiesta/Corsa. From every angle the Jazz simply has more about it than previous models, with air scoops and side strakes making things significantly more interesting.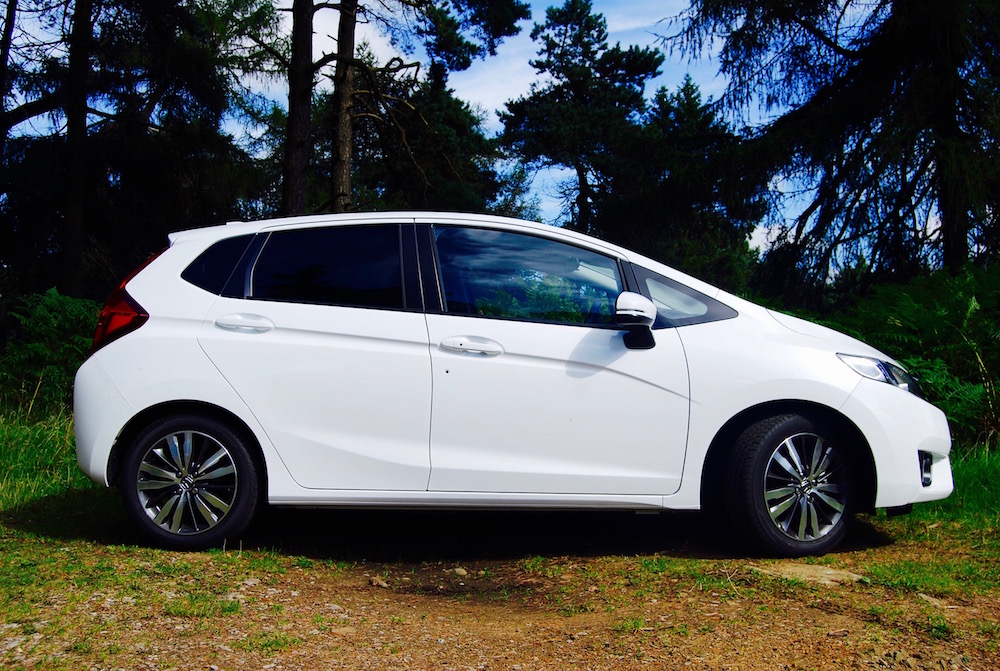 Getting bigger
Jazzes have always been clever with their fairly limited interior space, and this one is no different. It's not all ingenuity, though – this new Jazz's wheelbase has grown by 3cm and it's nearly 10cm longer overall.
The MPV-ish shape of the Jazz, coupled with its slight enlargement means it's genuinely comfortable for four adults, with plenty of head and legroom in the rear, and even a generous 354 litre boot for luggage. Keeping the Jazz's trademark lay-flat 'Magic' seats was something of a no-brainer as their one-touch operation has proved to be an incredibly popular feature.
Clever interior features
From the front two seats the Jazz's deep dashboard adds to the sensation of space but it's the feeling of quality that's even more impressive. Plastics not only look stylish but they feel solid and hard-wearing, too, and some very clever touches like an adjustable cup-holder that's safely out of children's reach set the Jazz apart. For all its smart features and room, though, the Jazz isn't made for marathon trips, and the fairly narrow driver's seat bolsters are testament to this.
1.3l i-VTEC engine
To date, the Jazz is only available with one engine – a 1.3 i-VTEC unit producing 101bhp. There's slightly more choice when it comes down to gearboxes – with either a six-speed manual or automatic CVT transmission.
The naturally aspirated engine is impressively economical, averaging over 55mpg whichever gearbox you opt for and all models emit less than 120g/km CO2. During our time with the new Jazz it achieved very close to that 55mpg average, combining urban and motorway driving so no need to worry whether those claimed figures are inflated.
Not a driver's car
Whichever gearbox you opt for, performance in the Jazz isn't exactly spirited, with both achieving 0-60mph in well over 11 seconds, dependent on spec. What it is, though, is predictable and linear; with no turbo to lag or surge, driving the Jazz is just one smooth, steady experience, albeit a less-than-exciting one.
As you may expect in a Honda, the whole feel of the Jazz is one of overwhelming quality. The manual gearbox in our test car was such a joy to use with its light clutch and easy, yet properly engineered changes.
Lots of standard extras
All Jazzes come with automatic lights and wipers, Bluetooth connectivity, DAB, air-con and cruise control, which is a pretty impressive list in this sector. Our EX Navi model also comes with rear-view camera, parking sensors all round, Driver Assist safety pack and climate, amongst much more. All this comes at a price, though; this EX Navi with manual transmission is £16,605.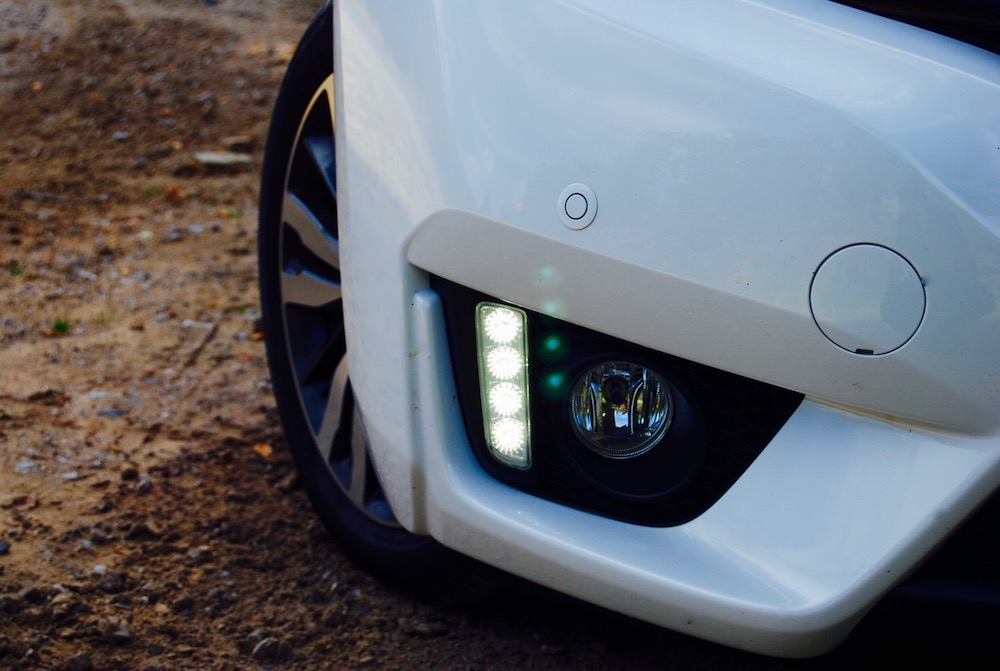 Honda have taken the Jazz and jazzed it up to increase to a wider market. It's still got all of the features that made it so popular but it's bigger now and sports a new range of vibrant colours. It's not the most exciting car to drive, but some new engines could possibly be introduced in future.
By Ben Harrington
Specifications: Honda Jazz EX Navi, Engine – 1.3l i-VTEC, Layout – Front engine, FWD, Transmission – six speed manual, Power – 101bhp, Acceleration – 0-62mph – 11.5s, Maximum Speed – 118mph max, Economy – 55.4mpg combined, Emissions – 120g/km CO2, Price – £16,605 OTR, £17,105 as tested
The Honda Jazz is available now. For full details go to: www.honda.co.uk