Honda CR-V at the Paris Motor Show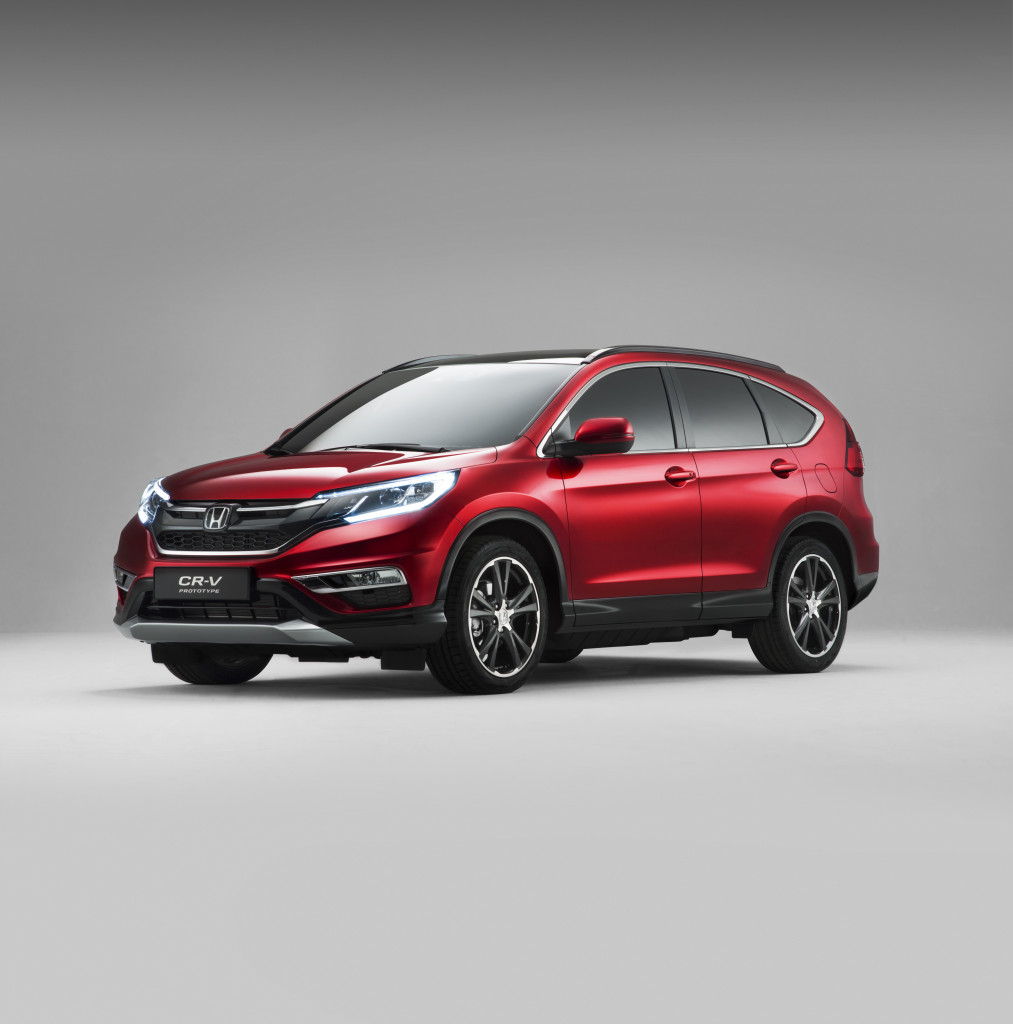 These are certainly exciting times for Honda. The Paris motor show was something of a showcase for the Japanese goliaths as not only were new models and face-lifts presented to The World, but we saw the reemergence of what's undoubtedly the most exciting letter in the Honda alphabet – 'R'.
Back to the slightly more humdrum aspects of the Honda range, the hugely popular Honda CR-V was thrust back into the limelight with a subtle facelift and the industry standard light upgrade. Perhaps more importantly though, it was announced that the 2.2l Diesel engine is to be mothballed and the 4WD model will adopt a more powerful version (160PS, 350Nm) of Honda's 1.6l unit.
Earth Dreams Technology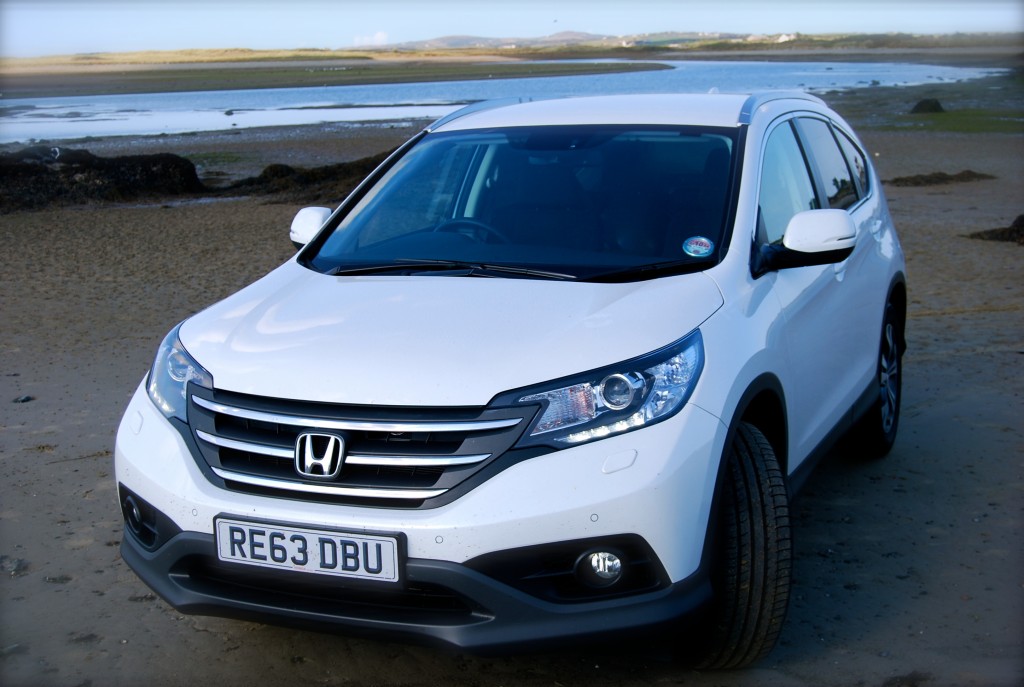 What we have on test here is the 2WD Honda CR-V, equipped with the same Earth Dreams Technology 1.6l Diesel, producing 120PS and 300Nm. We've been big fans of the CR-V here at Driving Torque since it's launch;  it just does everything well, without making a song and dance about it. We've also made no secret of the fact that their 1.6l Diesel unit is a fabulous piece of kit; when we tested a Civic with it under the bonnet, we harboured strong suspicions that it may be moonlighting as a Diesel production plant – the fuel gauge stubbornly refused to move.
So, what happens when you put the two elements together? Do they compliment each other and work in perfect harmony? Or is it the automotive equivalent of garnishing roast beef with custard – two perfectly good ingredients that should never, ever meet.
Well – it's good news! I can't comment on the gastronomical qualities of substituting mustard for custard, but Honda seem to have come across another winning combination with this engine in this SUV.
Anyone unfamiliar with the Honda CR-V can read my full review here. In a nutshell, it's a practical, beautifully built, mid-sized SUV that feels a cut above the competition in terms of quality, even if it doesn't set the world alight in terms of tyre-screeching, face-melding performance.
Does it work with smaller Diesel unit?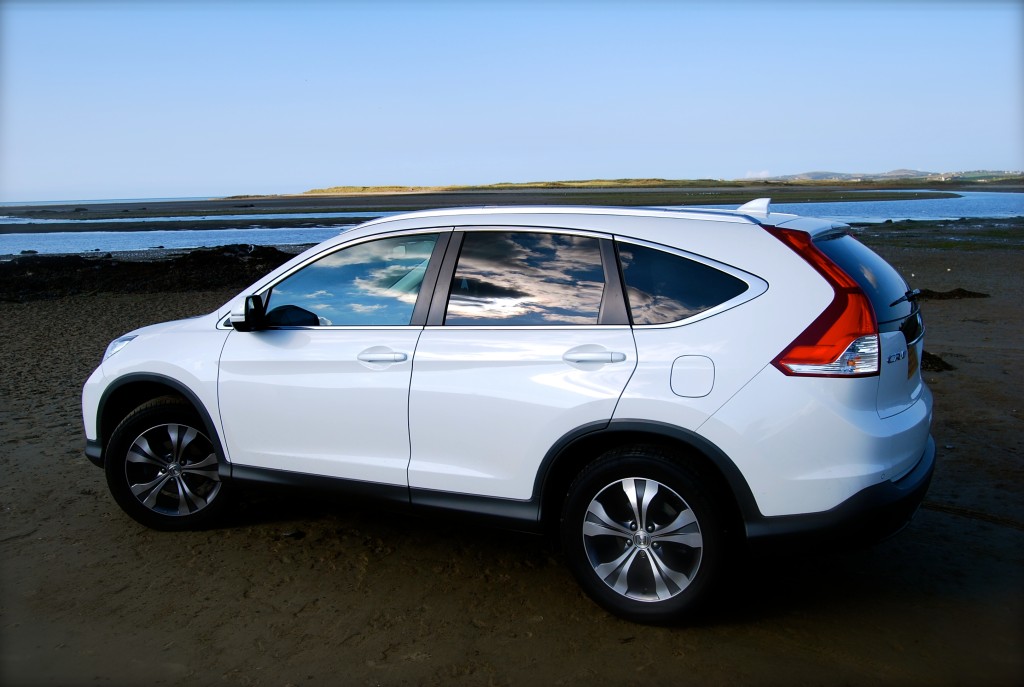 The oil-burner under the bonnet really is something to write home about though. I was a little concerned that it may not have the low-down grunt to adapt to life in the CR-V, due to the car's extra weight and loss of aerodynamics. There's currently no auto 'box option with this engine, and a lack of torque could easily have resulted in an over-worked clutch pedal – a tired left leg soon gets boring and that would really have put a blot on this Honda CR-V's copybook. These fears were thankfully completely unfounded though; yes, you can detect a slight lack of oomph compared to the outgoing 2.2l Diesel, to deny that would be folly, but it's undoubtedly more refined than its big brother, and the drop in performance doesn't detract from the whole experience enough to warrant a mention.
Another big plus with the 1.6l is the slight loss of weight in the nose department compared to the 2.2l. No, it doesn't turn the CR-V into a Nurburgring attacking monster, but it is more keen to turn in when asked to, just don't expect tons of feedback from the slightly over-assisted steering.
Honda are obviously quite proud of their Earth Dreams project, and with good reason. This 1.6l unit isn't just pretty good, it's genuinely one of the best Diesel engines available today. Next year it'll be tuned up and asked to power the full-fat 4WD CR-V, but if you don't want or need all of the wheels to be driven, this slightly milder version comes in 2WD already, and it's more than up to the task.
By Ben Harrington
Specifications;

Honda CR-V 1.6l i-DTEC SR,

Transmission –

 Manual,

Layout –

Front engine, Fwd,

Power –

120PS,

Torque –

300Nm,

Emissions –

124g/km CO2,

Economy –

 60.1 mpg combined,

Maximum Speed –

113mph,

Acceleration –

 11.2s 0-62mph,

Price –

£27,315 OTR
For full details, go to; www.honda.co.uk