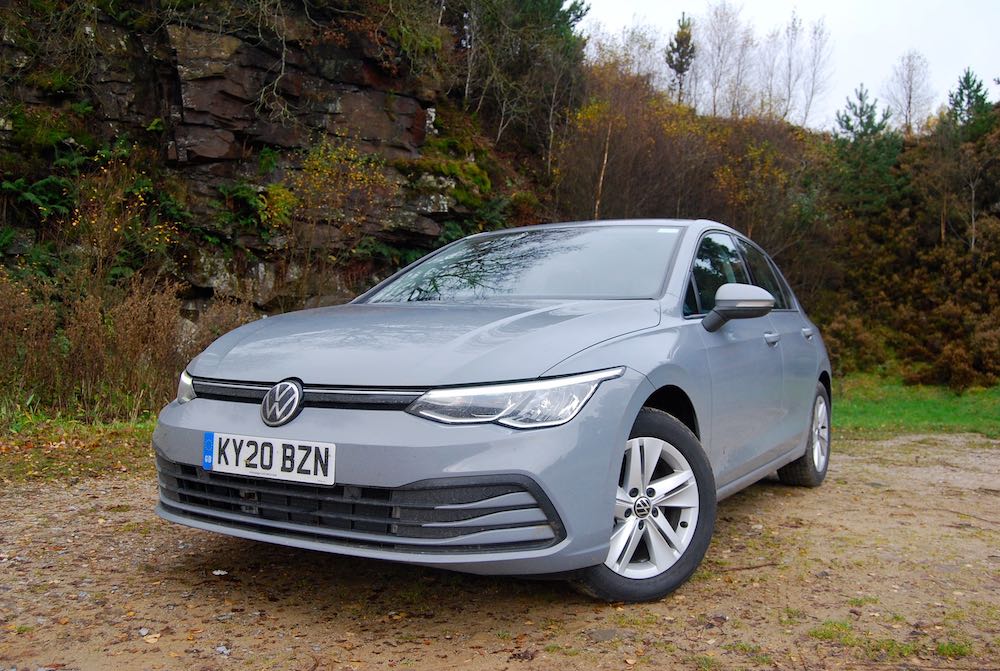 Golf 8
Trace the lineage of the Volkswagen Golf back far enough, all the way past the Mk 1 from 1974 and you'll get to the original 'people's car' – the Beetle. With the planet's seemingly irresistible march towards full electrification picking up pace with aplomb, the logical step forwards in this progression is the new ID.3. In fact, click on VW UK's website, and their homepage proudly reels off videos of their new, electric-only baby. So where does this leave the Golf? Is it still the ultimate answer to every 'which car should I buy?' question, and just how good is it?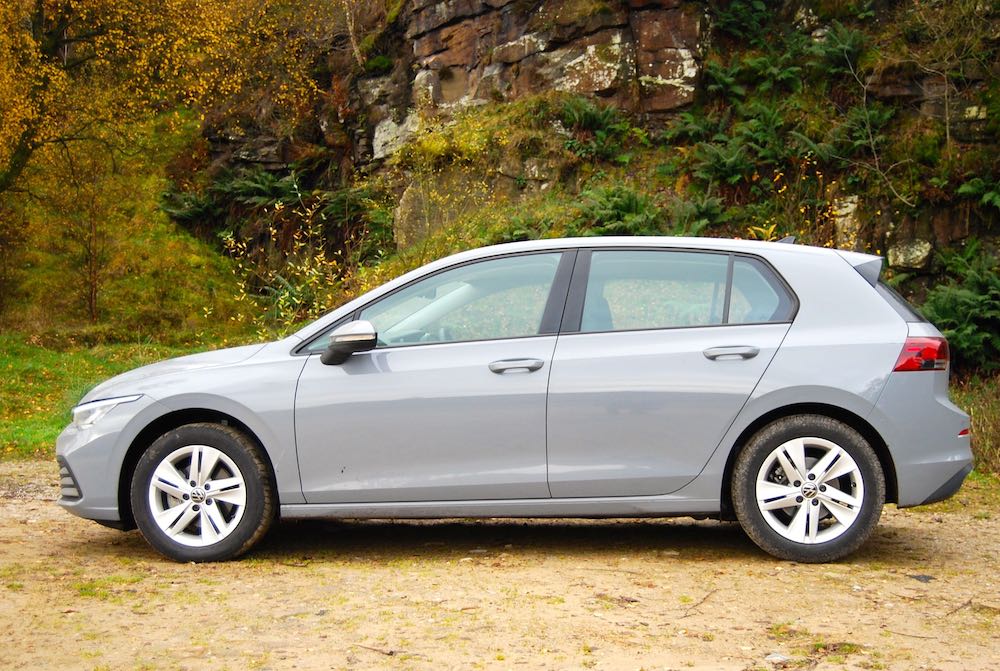 Here's a few basic facts to get us started; The Golf 8, as VW refer to it, is a 5-door only hatchback (no surprise there). It's based largely on the 7 it replaces, adopting its chassis and platform and pretty much its dimensions too, although it has managed to shed some weight. It comes in 6 trim levels; Life, Style, R-Line, GTE, GTI & GTD and you can have it with either a 1.0l 3-cylinder petrol engine, a 1.5l 4-cylinder petrol in either 129 or 148 bhp guise or a 2.0l diesel. There's even a 1.4l plug in hybrid which is kind of half-way to the ID.3.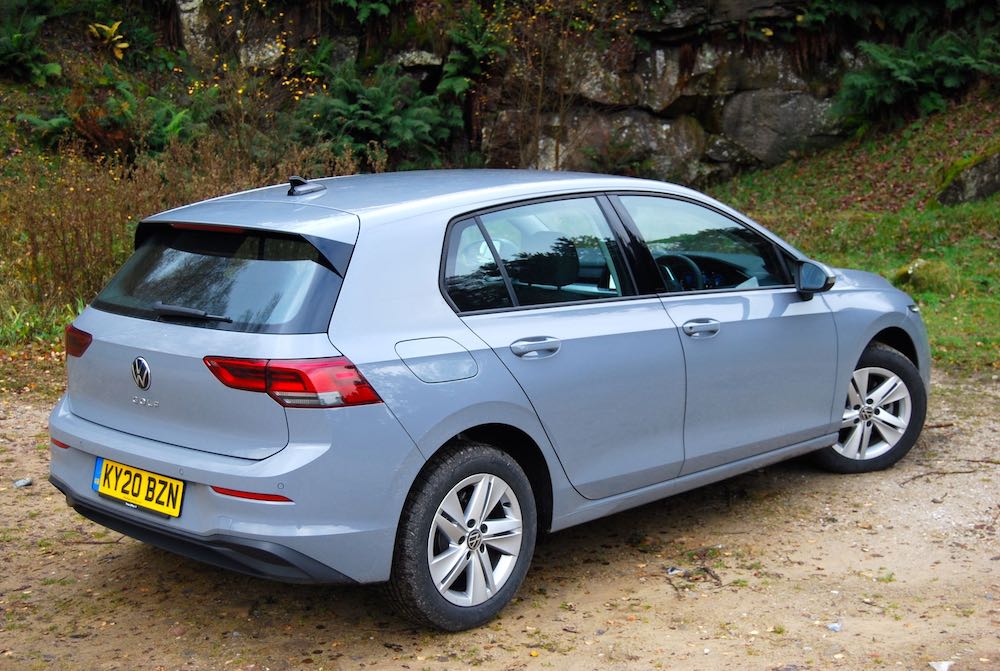 Added e-ness
Speaking of electricity, most engine choices are available with either a 6-speed manual 'box or VW's rather good 7-speed DSG. Go for a petrol Golf with DSG and it automatically gains a little 'e', becoming an eTSI. What this means is it's now got 48v mild-hybrid technology which improves efficiency slightly.
Our test car is the entry-level Golf in Life spec. The Life starts at £23,300 which is just over £1k more than the cheapest Focus. For an extra £600, you can upgrade to the 129bhp, 1.5l petrol engine we have here; economy and emissions are fractionally worse, but you may be grateful for the added urgency the extra 20bhp brings.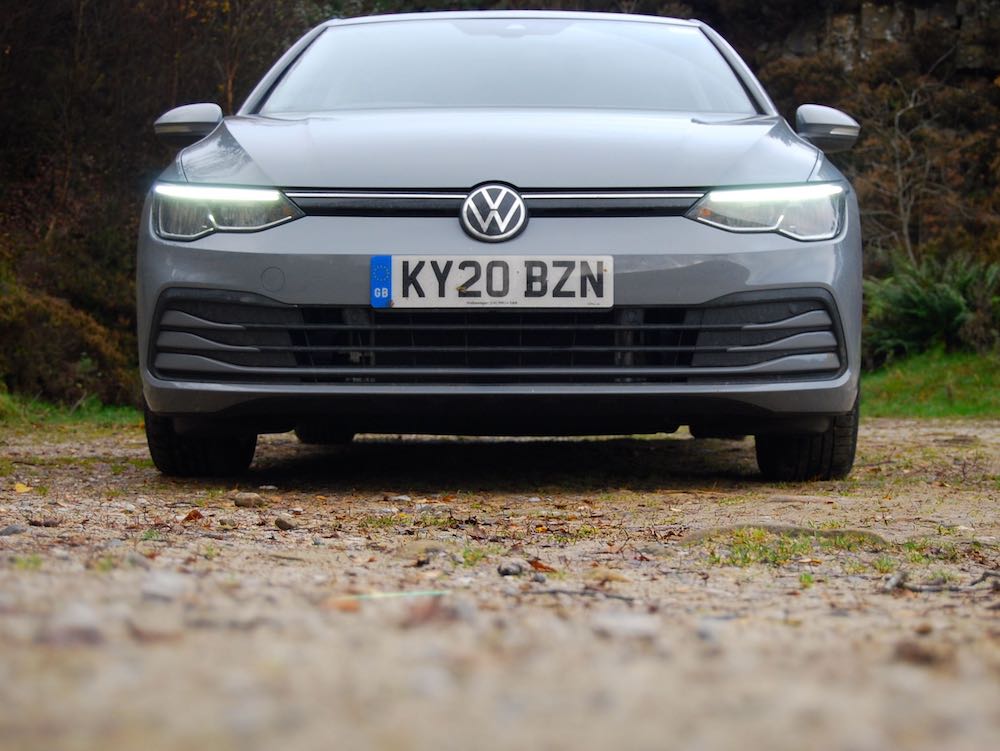 Manual or DSG?
This 129bhp engine is one of the variants that isn't available with that 7-speed DSG gearbox, so it's manual only. That's not necessarily a bad thing, though, as this 6-speed manual is one of the aspects of the Golf that reminds you where the premium it carries is justified. It's satisfyingly weighty without being tiresome and each gear turns what on paper is a humdrum family runabout into a genuinely pleasurable drive.
Well damped
The other aspect of the Golf 8's drive that stands it apart from the competition is the suspension damping. The way it absorbs bumps and road scars is reminiscent of cars with a far more premium price tag; there's no nasty crashes or shaking through the steering wheel, even on the worst of what Britain's tarmac has to offer. Compare it to the likes of the Focus and the Golf 8 loses out in terms of handling, though; it'll understeer far more readily.
Does it look Golf enough?
On the face of it, the Golf 8 has been accused of not looking Volkswagen enough – too generic. I'd say this is mainly down to the once-trademark grille getting narrower to the point of near disappearance and the headlights adopting some severe social distancing whilst drooping downwards where they usually look up. Look at the Golf 8 from pretty much any other angle than head on, though, and its family lineage is undeniable. Those headlights are LED as standard across the range, by the way, as are some natty golf ball puddle lights that hark back to the gear-knob from the Mk 1.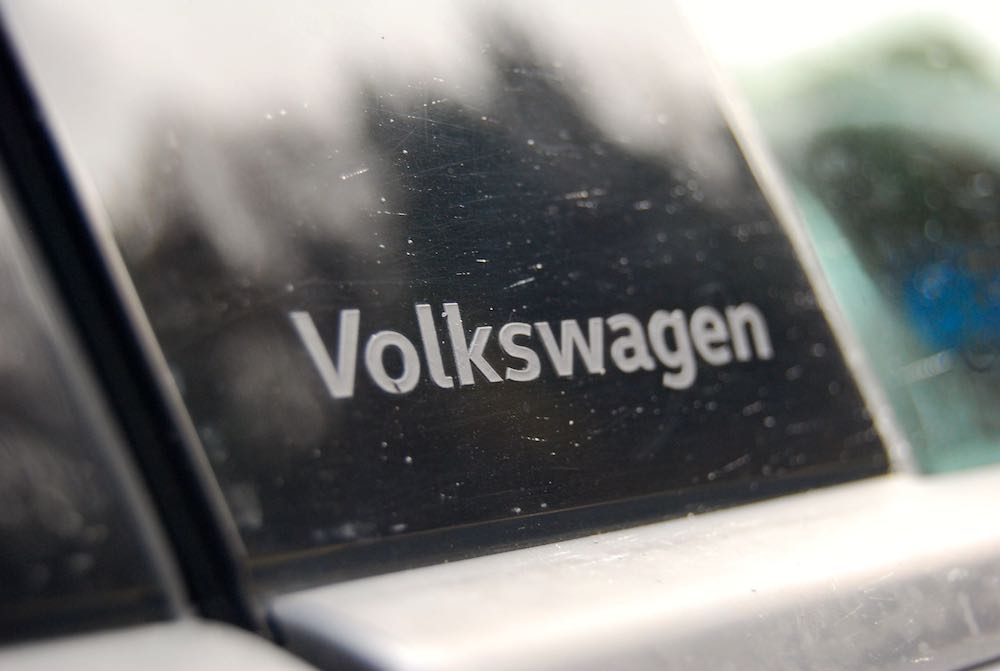 Button free
It's actually on the inside that the Golf 8 has seen the biggest sea-change. As with many recent VAG products, the majority of buttons and dials have been discarded in favour of touch-sensitive controls for just about every aspect in the cabin. Obviously the clever, 10" central infotainment system handles the majority of things, but thankfully VW have thought to provide shortcuts too, so you don't have to navigate around the main system for every little alteration. Every Golf 8 comes with wireless charging AND wireless app connection; we feel this is going to be a major selling point with younger buyers, as will the phone storage pockets in the back of the front seats.
One aspect we first fell out with in the new Skoda Octavia is the positioning of the climate control adjustments. They're inconveniently just where you'd rest your hand to steady it whilst using the main screen, resulting in you inadvertently either freezing or boiling everyone in the car when you only wanted to play your favourite radio station. VW need to realise that hands tend to need a resting place in even the most supremely damped cars.
Where many aspects of the Golf's interior have leapt forwards in terms of tech, what the Golf has always done well remains. It's spacious enough for five adults, getting in and out is easy and the 381 litre boot is one of the biggest in class. The seats in this base-spec model are comfortable but offer nothing in the way of support for more spirited driving; no delusions of grandeur here, just functionality, thank you.
Should I buy a Golf 8?
Volkswagen has taken some uncharacteristic risks with the Golf 8's styling and interior to keep it relevant with today's buyers. Underneath it's still got all of the elements that makes us love Golfs, though, but it's also got the premium price tag too. The best bit; details of the R version have just been released – more on that later.
By Ben Harrington
Volkswagen Golf Mk 8 1.5l Life Specifications:
Engine – 1.5l petrol, Transmission – 6-speed manual, Layout – Front engine, FWD, Power – 129bhp, Torque – 200Nm, Emissions – 122g/km CO2, Economy – 52.6mpg combined, Maximum Speed – 133mph, Acceleration – 9.2s 0-62mph, Price – £23,900 OTR, £26,525 as tested
The Volkswagen Golf 8 is available now, priced from £23,300. For full details go to; www.volkswagen.co.uk