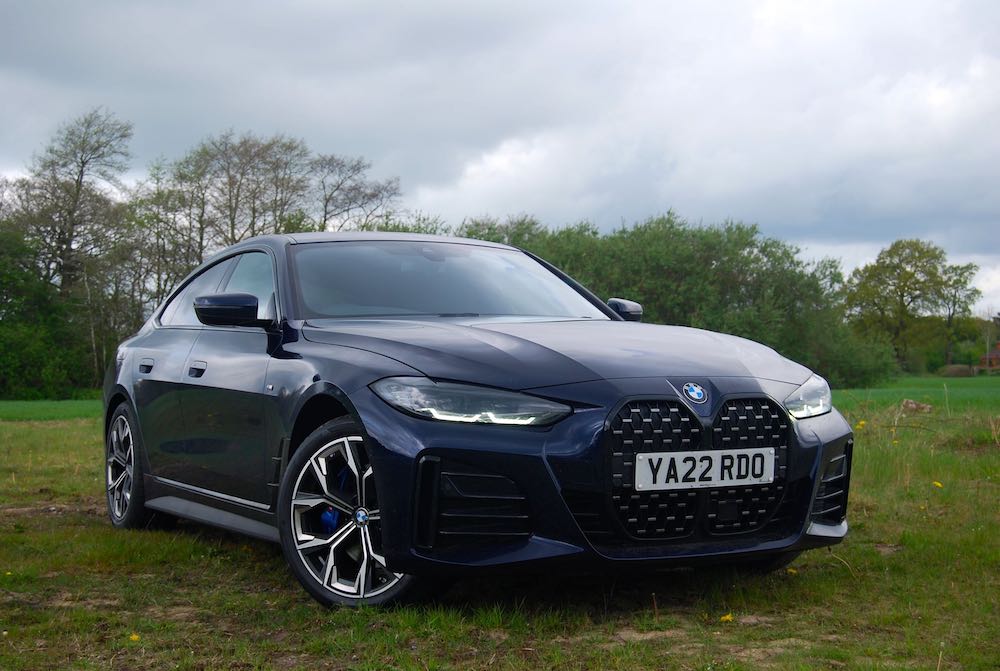 4 Series Gran Coupe
Remember the days when if you wanted a compact saloon you needn't go much further than your local BMW dealership? Since its launch in 1975 as a 2-door only, the BMW 3 Series has been the epitome of understated Germanic class. It wasn't long until a 4-door was launched and then all you had to do was choose how many doors, how many cylinders (4 or 6) and your choice of colour. Easy.
Those days are gone, though, the world demands more niche models and these days a 3 Series has 4 or 5 doors and a 4 Series is a coupe, ergo 2 doors. Except that's not entirely correct, because what we have here is an appropriately grandly named 4 Series Gran Coupe, and it's got 4 doors. So why not just buy a 3? I hear you ask. Well, there's a bit more to it than that.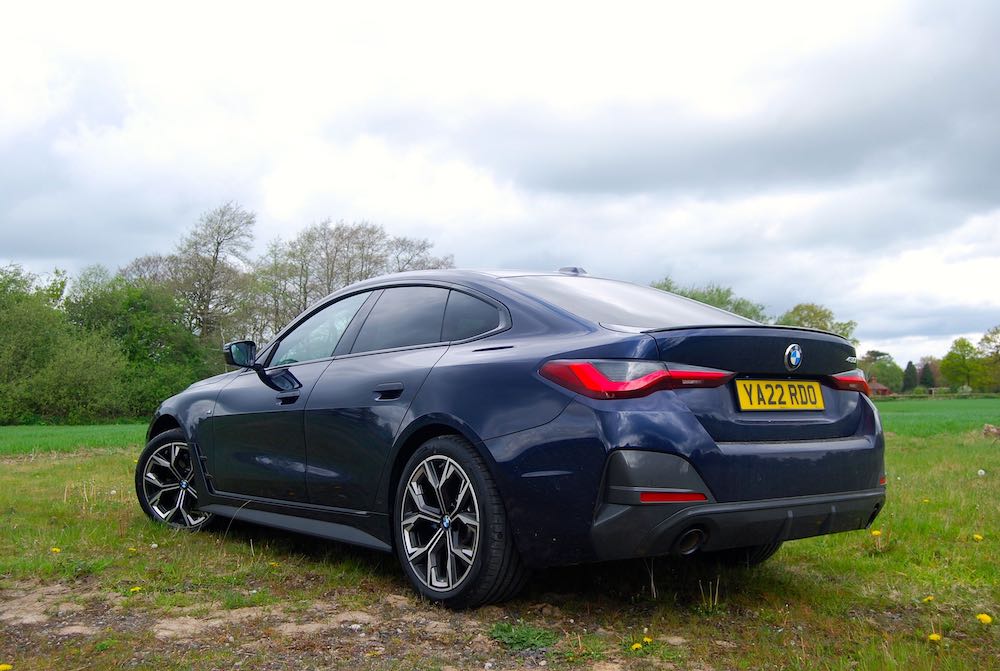 Nowhere near 2 doors, if we're honest
Firstly, that's not entirely true; the 4 Series Gran Coupe doesn't have 4 doors, it has 5. It's very subtly done but the boot is actually a hatchback. It may not look it as there's no sign of any hinges from the outside, it's just a bit more bulbous at the rear than a 3 Series.
The other major visual difference comes at the front. The Gran Coupe has the controversial new grille with its huge, snorty inlets whereas the 3 Series is still a bit more tactful in the face department. Like it or loathe it, this is the way BMW are currently headed and, to be honest, since the launch of the likes of the iX and XM, this 4 Series Gran Coupe is fairly understated.
Away from the focal point grille, this is one of those BMWs that's undeniably a BMW. The lines are classical, strong yet sleek with the trademark Hofmeister kink; this is a saloon, sorry – Gran Coupe that stands strong against the inevitable tide of SUVs.
Inside the 4 Series Gran Coupe is another real blend of BMW tradition and new tech. You sit low in this 'entry level' M Sport spec's firm Sports seats and the dashboard is ergonomically angled towards the driver. This may be common place these days but the original 3 is the first car I remember driving that did this – everything else on the road had a flat dash.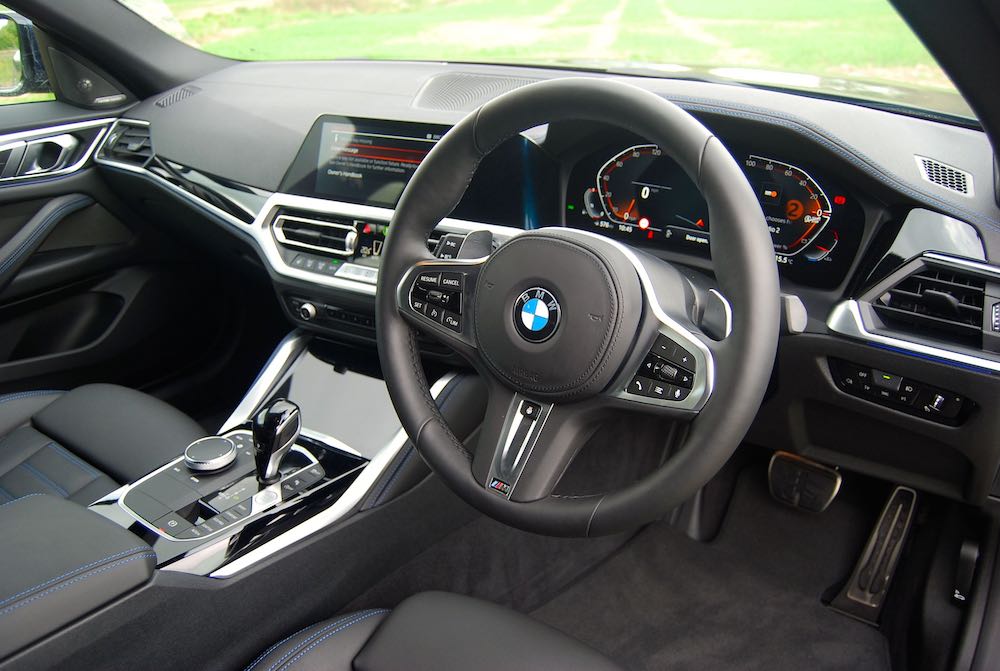 Want 6-cylinders? – M440i for you then
Engines are having cylinders lopped off all over the place and under the bonnet of both the 420i & 430i you'll find four cylinder petrol unit. Admittedly, it does have a twin-scroll turbocharger forcing air through it so you get 184bhp & 300Nm torque in the 420i, 245bhp & 400Nm in the 430i.
If you insist on your BMW's go being provided by an inline six, and why wouldn't you?, you'll have to go for the range-topping M440i xDrive Gran Coupe. Figures? – 374bhp, 500Nm torque, 0-62mph in 4.7s, £59,425OTR at time of writing. You aren't just paying for the power hike in the M440i, though, this is currently the only way of making your 4 Gran Coupe AWD; the others are RWD only.
There's no diesel 4 Gran Coupe anymore, but there are electric versions if that's your thing. It's called the i4 and it comes in eDrive35 & eDrive40 & full-fat M50 variants, priced at £51,495, £59,390 & £71,085 respectively.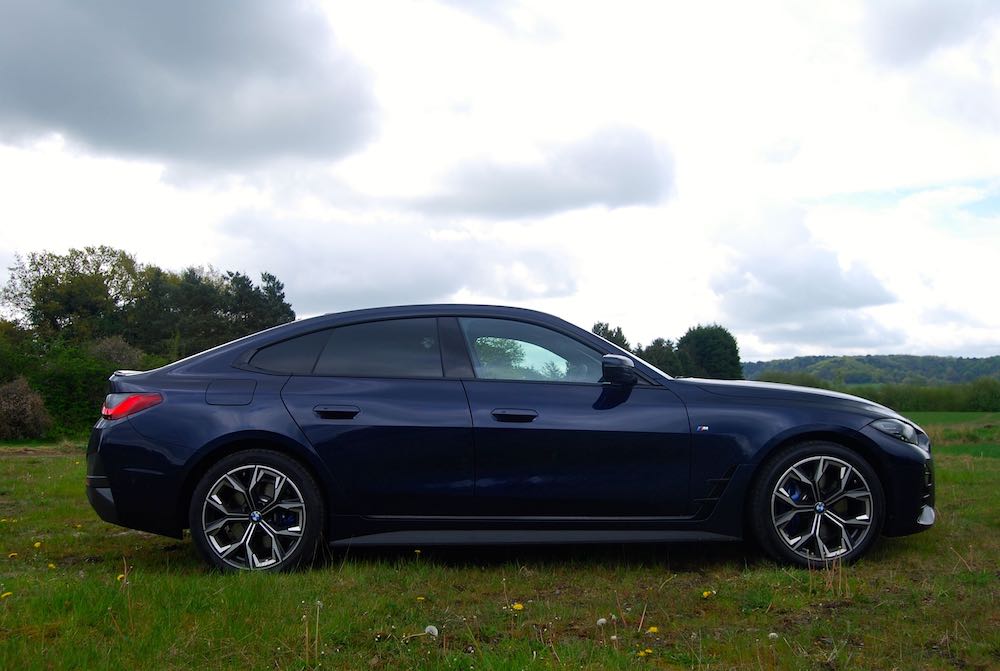 Twin-scroll turbochargers
Back to the non-M models with just the four cylinders, then – are they missed? There's no denying a straight-six BMW engine has a depth of character that just can't be replicated with a four. The twin-scroll turbo does its job so well, though, spinning away without being intrusive and adding some much-needed low-down grunt that in terms of performance, it's not actually that much of a sacrifice.
Couple this with the marked improvement in economy (42.8 & 41.5mpg vs 35.3mpg in the M440i), plus the added bonus of a lighter nose, therefore more direct handling – a BMW staple and it all starts to make sense.
And that's another area that sets the 4 Gran Coupe apart from the 3. Under the metalwork the 4 is larger than the 3 in terms of length, width and wheelbase, plus the chassis and body mountings have been stiffened and the chassis tuned for a more sporty feel. The result – a car that genuinely feels and drives like a coupe should, not a saloon.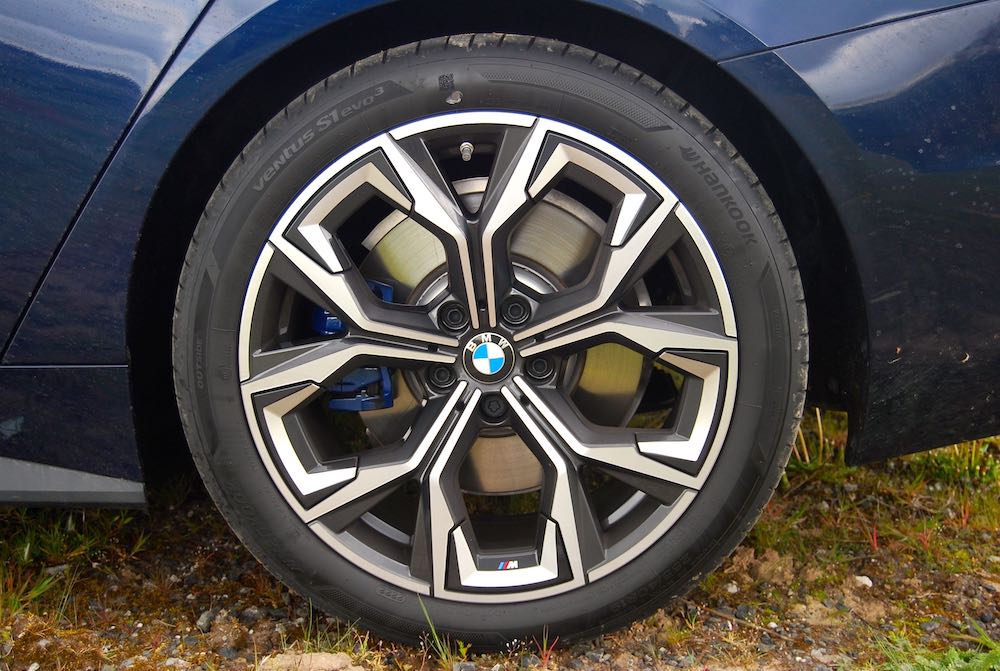 Should I buy a 4 Series Gran Coupe?
They may be similar on the face of it, but the 4 Series Gran Coupe is actually very different from the 3 in many ways, especially driving characteristics. Factor in its hatchback boot and it could even be considered more practical, too.
By Ben Harrington
BMW 430i Gran Coupe Specifications:
Engine – 2.0-l petrol, Transmission – 8-speed auto, Layout – Front engine, RWD, Power – 245bhp, Emissions – 173g/km CO2, Economy – 41.5mpg, Maximum Speed – 155mph, Acceleration – 6.2s – 0-62 mph
The 2023 BMW 4 Series Gran Coupe is available now, priced from £44,660. For full details go to: www.bmw.co.uk