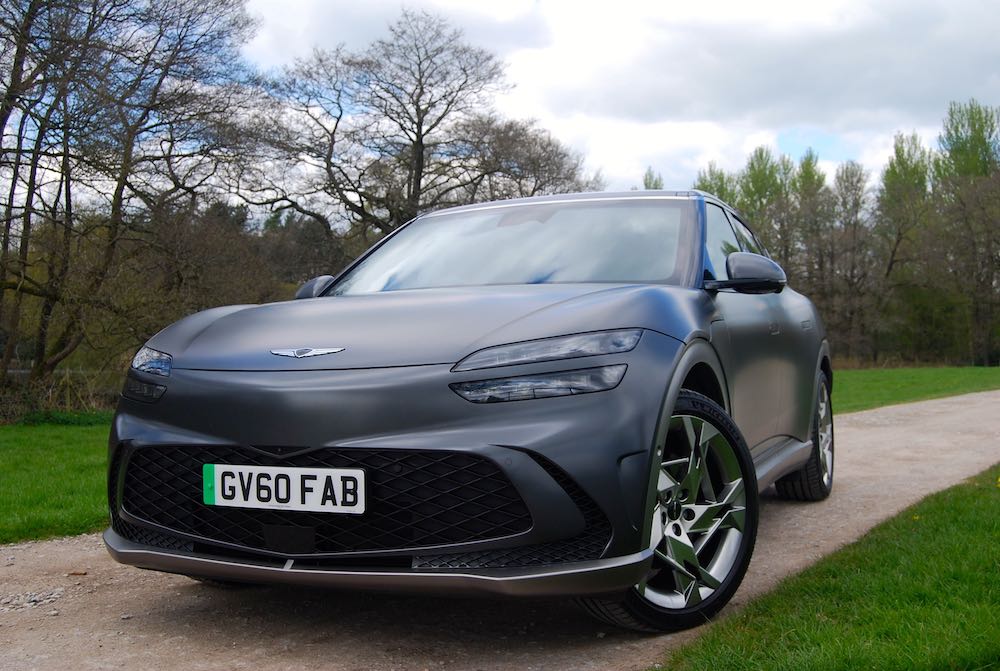 Genesis GV60
Genesis are still a relative newcomer on the UK's roads. The upmarket arm of Hyundai first hit our shores in mid-2021; less than two years ago, and since then they've brought us a fairly impressive selection to choose from.
They've not exactly been what you might call radical, though. Two SUVs and two saloon cars were the initial offering; good in their own right but nothing that rips up the recipe book and changes the motoring world beyond recognition.
But then this came along, and all that changed. This is the Genesis GV60 and it's a small coupe-SUV. There's no internal combustion option, at all, not even a plug-in hybrid; it's electric only.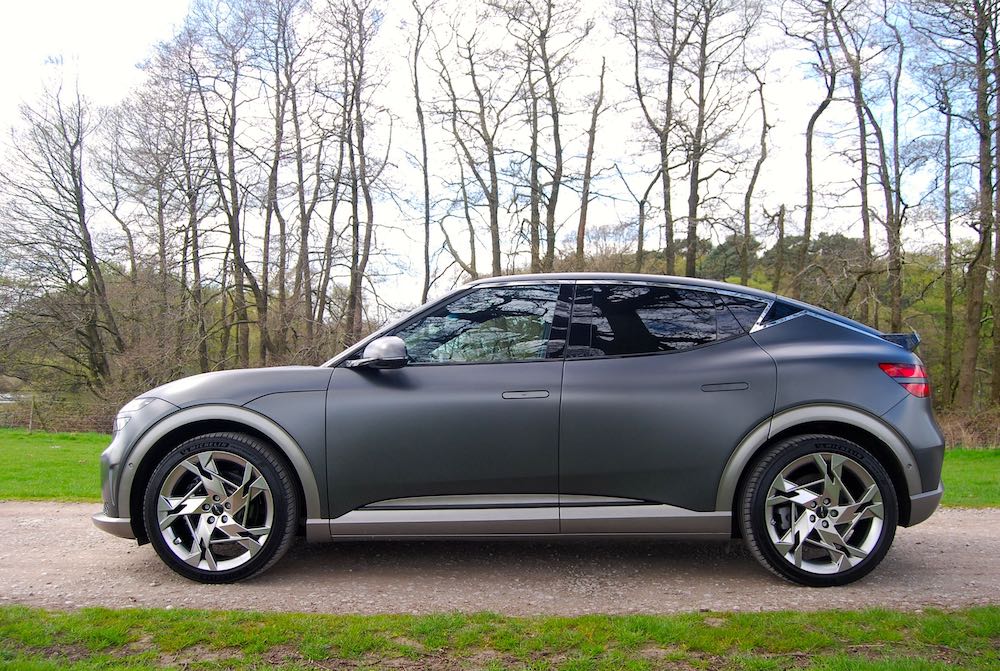 Coupe SUV
Put the GV60 next to the rest of the Genesis range and you'd struggle to see any family lineage. Coupe SUVs may have initially been the butt of many jokes but they've persevered and now they're here to stay. The GV60 does push the boundaries of what constitutes an SUV, it's essentially a high-riding hatchback but that doesn't sound quite as saleable so we'll go with SUV.
Whatever you call it, the GV60 is no wall-flower. It's striking and not in an electric-car kind of way. That's thanks to the gaping grille that sits low behind the registration plate. I've long been of the opinion that just because a car doesn't need a grille, that shouldn't necessarily mean it goes without one; it just adds a certain something to a car's 'face'.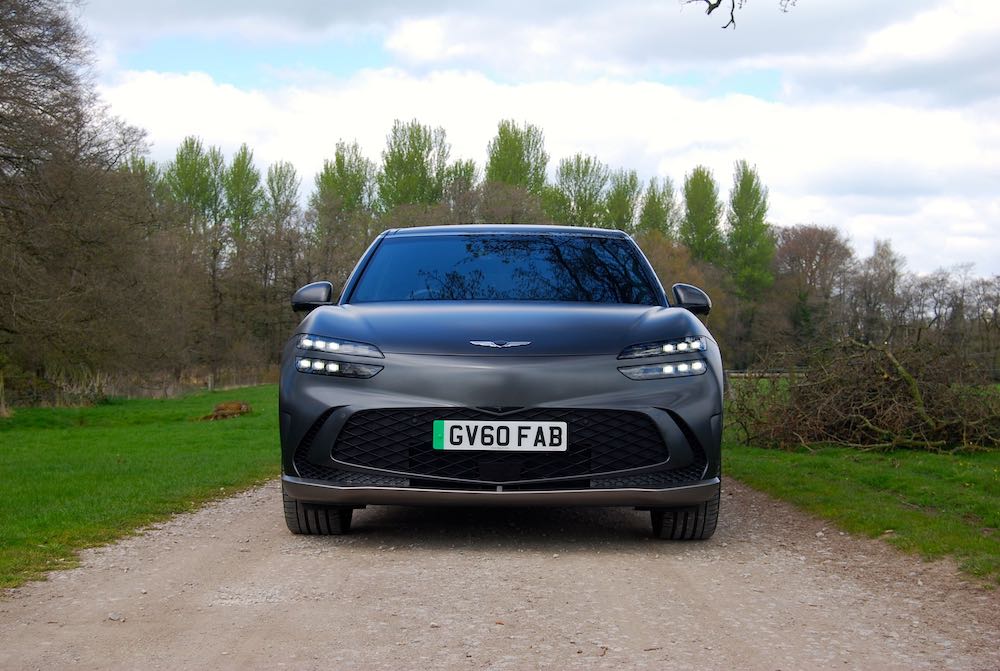 Split-level lights are something of a Genesis design trademark and the GV60's are housing ice-cube style headlights that make the car stand out. The body-style is a blend of soft, bulbous curves and contrasting sharp edges like the belt-line that rises sharply toward the C-pillar, intersected by a triangular section of rear window. This feature in particular reinforces the GV60's coupe claim.
Some headline grabbing features inside
Inside the GV60 is a smorgasbord of futuristic, high-tech features. The centre console floats; that's quickly becoming standard equipment in all-electric cars with no need for a transmission tunnel. The driver's instrument panel and the central infotainment system are two high-res screens joined together to give the appearance of one, and they do work as one to give an impressive display on start-up. The GV60's real party trick, though, is a decorated crystal ball that rotates to become the gear selector; very bling but also the kind of trick premium electric car drivers love. The only negatives we found in the GV60 interior were the standard 'Digital Dots' pattern on the metal trim which was a touch shower curtain and the fact there's no wireless CarPlay; a bit pinickity, maybe, but this range-topping variant is over £67k.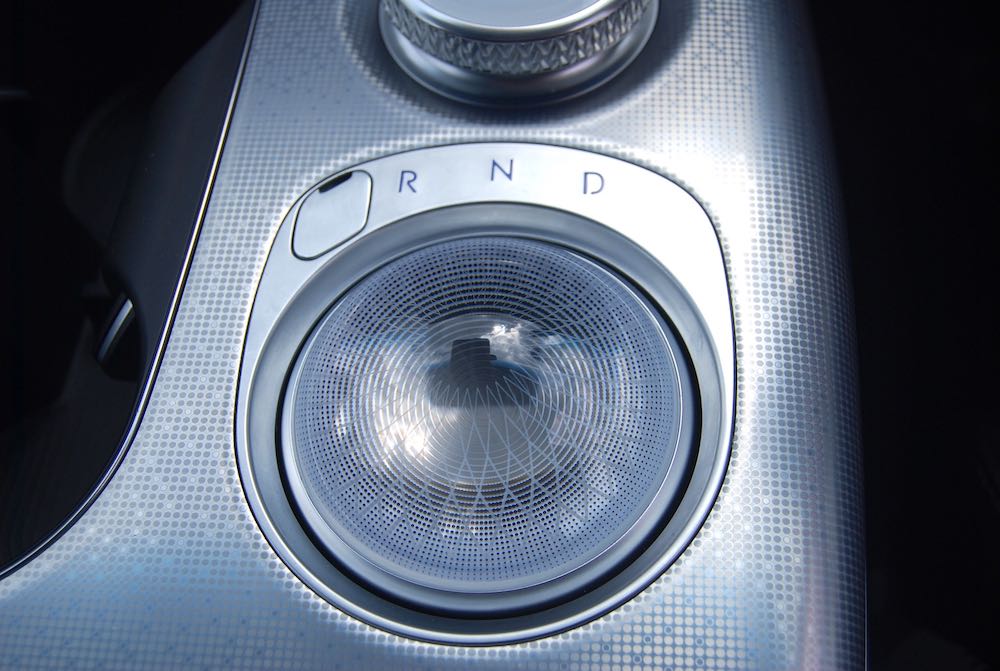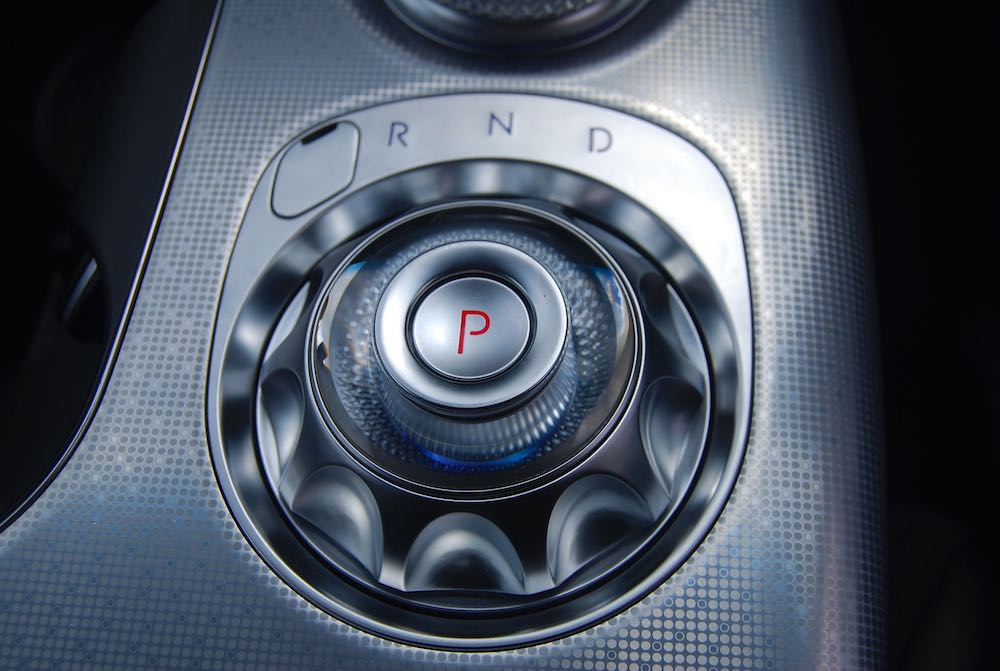 3 specs, 3 outputs
The GV60 comes in three grades: Premium, Sport & Sport Plus, priced from £53,905, £58,365 & £67,605 respectively. The grade you go for doesn't just alter variables like wheel size, seat material etc, as is tradition, it also dictates what powers your GV60. The Premium is RWD from a single motor and has 226bhp, the Sport and Sport Plus are both AWD, dual motor affairs and they come with 315bhp & a whopping 484bhp respectively.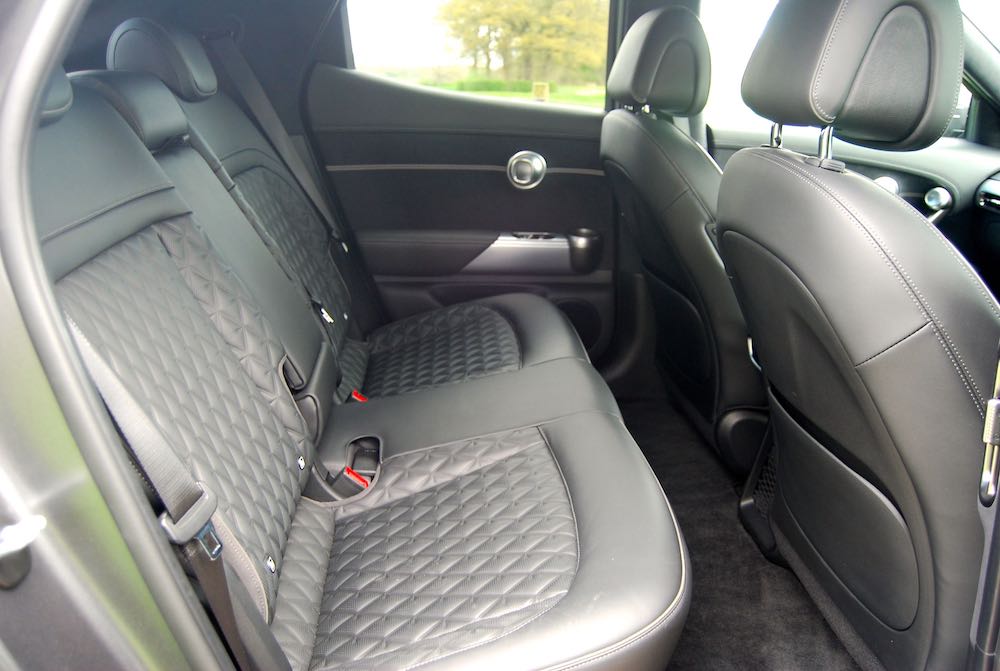 How fast is the GV60?……..
Performance ranges from impressive to downright ridiculous. 0-62mph comes around in 7.8s in the Premium, 5.5s in the Sport and an almost unbelievable 4.0s in the Sport Plus when its steering-wheel mounted Boost button is activated. Better still, despite the GV60 being an SUV, it doesn't actually sit that high up so the handling and ride quality are excellent, even on the 21″ wheels our Sport Plus sits on so the Premium and Sport with their 19" & 20″ wheels will have a bit more give and should be more comfortable.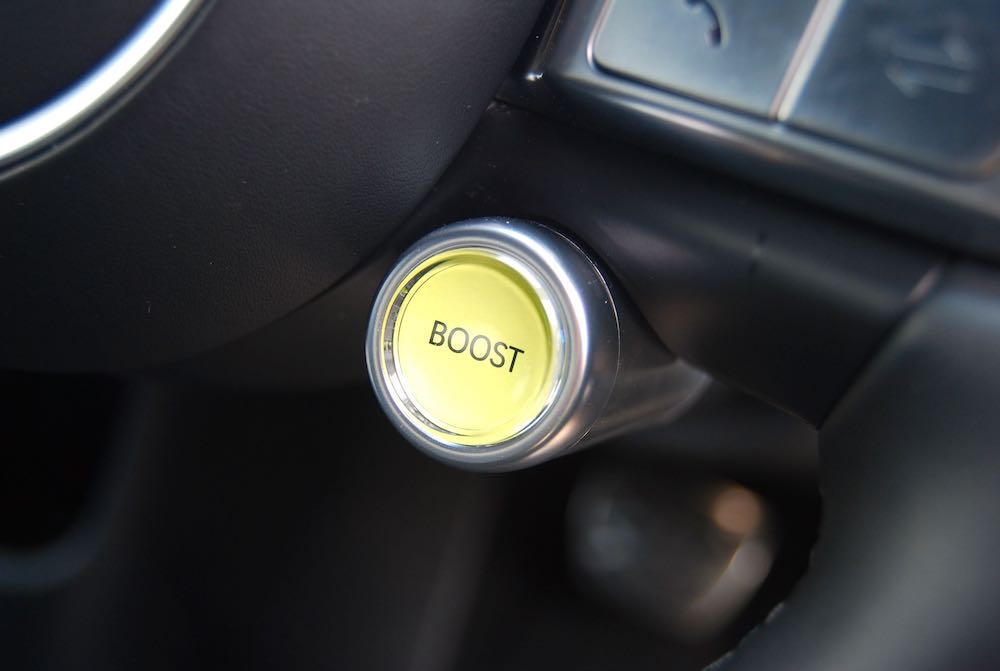 ……….And how far will it go?
The more pertinent figures with electric cars, however, are how far you can go on a charge, and how quickly it'll then recharge when needed. Well, they all come in around the 300 mile range mark, with the Premium managing a claimed 321 miles, the Sport 292 & Sport Plus 289. In our week with the GV60 we experienced incredibly average temperatures of around 13 degrees C and we found the claimed range to be as accurate as we've experienced in an electric car.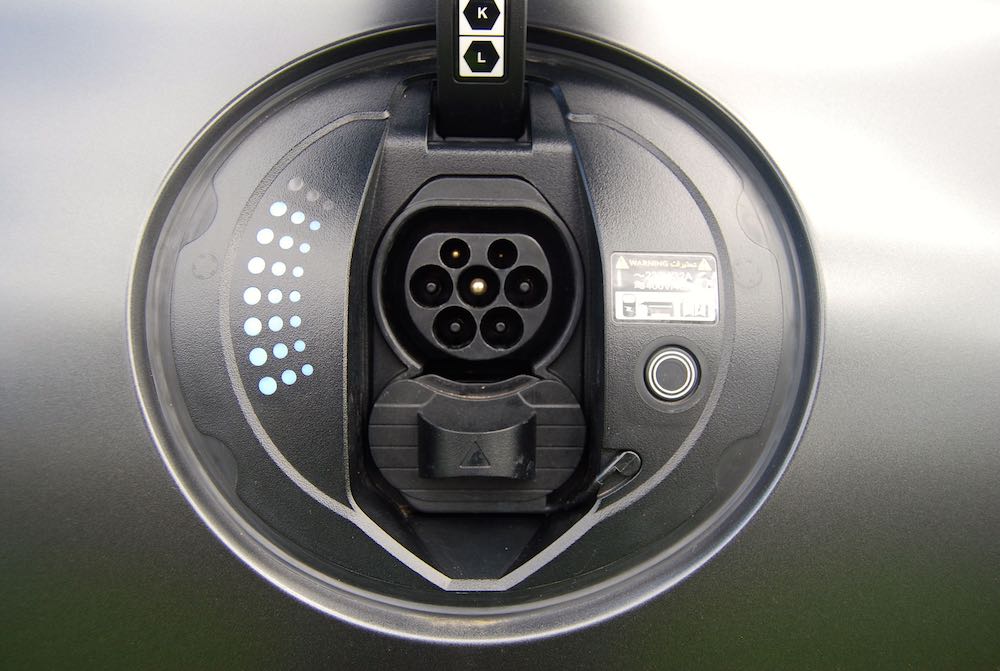 Super-rapid charging
One of the most impressive aspects of all GV60s is their 800v charging tech. If you can find one, and it's actually working, and available, the GV60 will support the most rapid of chargers; 350kW. It means the magical 10-80% charge is polished off in 18 minutes. Obviously the GV60 also supports slightly less-rapid slightly less expensive charging and home charging for maximum economy.
Want to know another great plus with the GV60? Every one comes with V2L (Vehicle to Load) function, so you can charge things like laptops etc from the car's battery. Clever, eh?
Should I buy a GV60?
The GV60 is a premium product and it comes with the premium price-tag to match. It does come with very high levels of refinement and comfort to justify it, though. More importantly, it's got the charging capability and range to make living electric realistic, and if you're prepared to splash out for the Sport Plus, its performance will unnerve most of the competition.
By Ben Harrington
The Genesis GV60 is available now, priced from £53,905. For full details go to: www.genesis.com/uk