Audi A4 Avant
We were somewhat saddened, if not totally surprised earlier this month when Volvo announced that they were taking all of their saloon and estate cars off the shelves in the UK; they're exclusively selling SUVs and EVs from now on.
There's obviously a reason for this – they just weren't selling very well. That's clearly due in part to the dominance of SUVs for carrying lots of people and stuff around these days, but it may partly be down to this; the Audi A4 Avant.
You see, as much as the name Volvo had become synonymous with big, safe estate cars over the last few decades, Audi has established a reputation in that field too. Couple this with properly desirable driver's cars in estate form like the S4, RS4 & RS6 and the trickle down effect on your 'ordinary' models leaves them with a smattering of cool that Volvo just couldn't match.
Admittedly it's pretty easy to spot that this A4 Avant 40 TFSI we have here with its 4-cylinder petrol engine & 198bhp is no fire-breathing 2.9-l V6 RS4 but it's the same-ish basic shape so a family lineage can be traced between the two.
What does A4 Avant 40 mean?
For anyone not familiar with Audi's numerical power categories, every 'normal' A4 is either badged as a 35 or a 40, and that equates to 145 – 159bhp for the 35 & 165 – 198bhp for the 40. That makes this the most powerful A4 Avant you can buy without wandering into S4 and RS4 territory.
An actual diesel?!?
What's perhaps surprising is that you can still opt out of TFSI when selecting the engine for your A4 Avant and go for TDI instead. Yep, that's right, diesel is still an option on both 35 and 40 powered A4s and it's available on all three specs; Sport, S Line & Black Edition. In fact, if you want your A4 Avant with the added confidence of a Quattro drivetrain, you have no choice but to go for a diesel.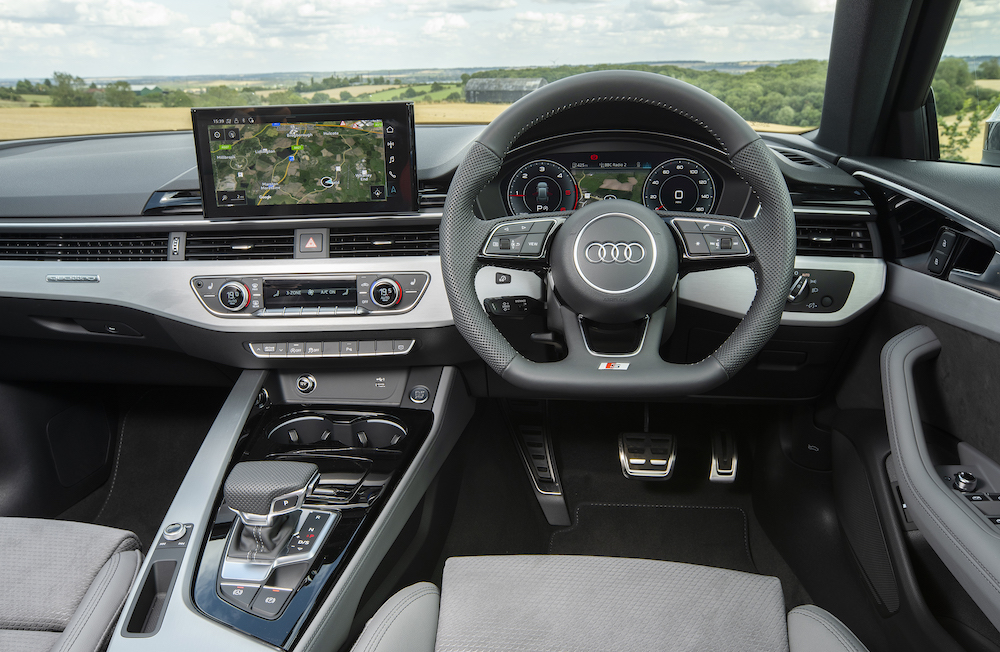 No manual option though
What you can't have on your A4 Avant, regardless of spec, engine or output is a manual gearbox. They all come with Audi's 7-speed auto, or S tronic as they prefer to call it. Could it be argued that manual should still be an option? – I'd find it a hard battle. Automatic gearboxes are so much more advanced these days and I go by the rule that if a car's a certain size and it's ultimately made for wafting people and stuff around in comfort like the A4 Avant is, auto is the natural choice.
And that is where Audi has been clever with the A4 Avant's setup. They've chosen not to take the driver satisfaction fight to BMW's 3 Series Touring, instead the A4 Avant's modus operandi is comfort. The FWD drivetrain is predictable and the chassis soaks up road imperfections and keeps the ride serene without trying to be a DTM car. It's not painfully slow by any means, though, the 0-62mph dash takes 7.3 seconds, it just doesn't feel like it's ever in a rush as you sit inside the incredibly well insulated cabin.
Class leading interior
Inside is where Audi has built a reputation for being top of the tree, and the A4 Avant is no different. It oozes quality and despite not being the newest interior you'll sit in, it still looks and feels a level above the rest in its class. All A4s get Audi's rather excellent Virtual Cockpit that takes literally minutes to get used to, flicking between screens via actual buttons and wheels on the steering wheel.
It's big in here, too. Thanks to Audi's tradition of pushing engines as far forward as possible in their bay and then in this case driving the front wheels only, the space inside the A4 Avant is plentiful. Five people can sit quite comfortably without too much of a squeeze and there's still a 505 litre boot for their stuff. That's not quite as cavernous as class leaders Passat and Superb but it's bigger than some and it expands to 1,500 litres of useable space with the rear seats down.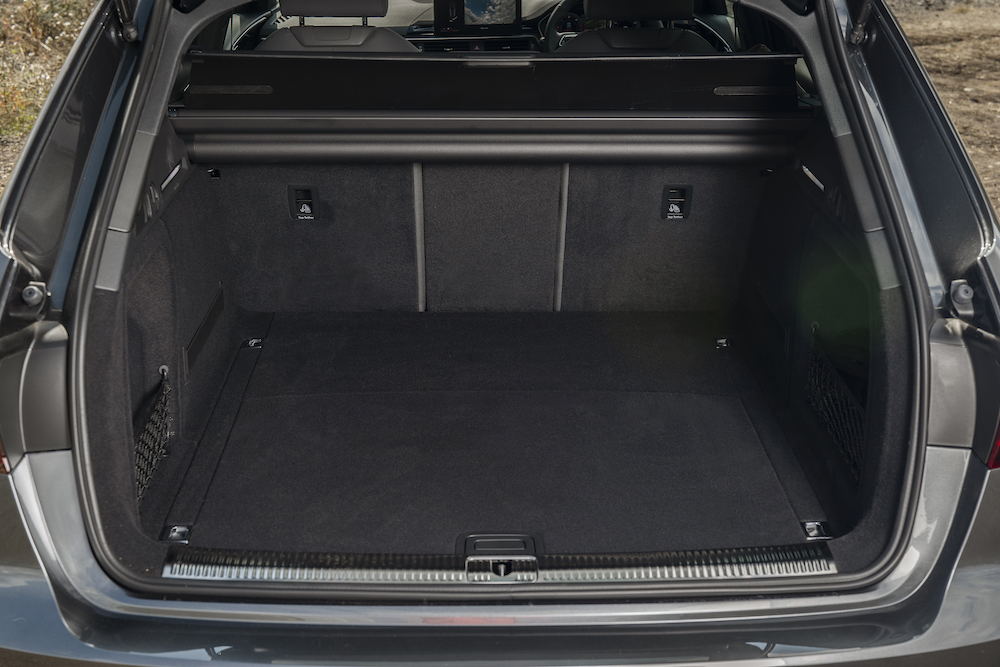 Should I buy an A4 Avant?
Somer manufacturers may be turning their backs on old stalwarts like the estate car but, for now, Audi isn't one of them. And when a car ticks as many boxes as this A4 Avant does, we can see why.
By Ben Harrington
2023 Audi A4 Avant 40 Sport Edition Specifications:
Engine – 2.0-l 4-cylinder, Transmission – 7-speed S tronic, Layout – Front engine, FWD, Power – 198bhp, Emissions – 147g/km CO2, Economy – 43.5mpg, Maximum Speed – 130mph, Acceleration – 7.3s – 0-62 mph
The 2023 Audi A4 Avant is available now, priced from £39,040. For full details go to: www.audi.co.uk