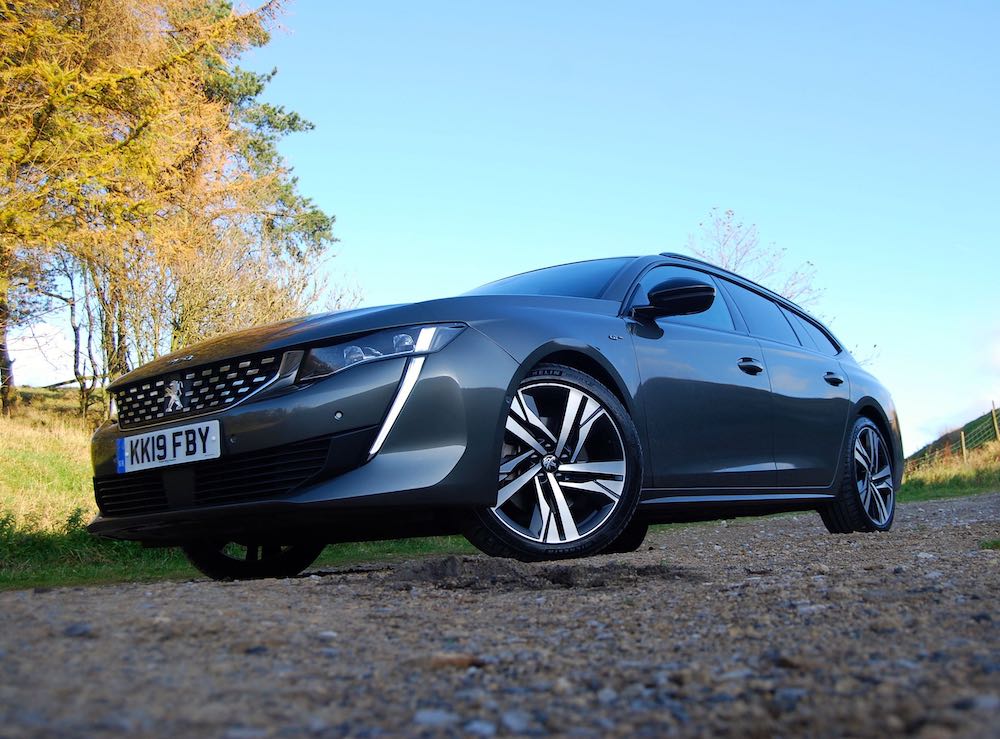 Peugeot 508 SW
There's a lot going on with the PSA group (Peugeot, Citroen, DS) at the moment, a heck of a lot. They've recently announced a merger with the colossal FCA group (Fiat, Jeep, Alfa Romeo etc, etc….) which could have massive implications. Because of this, it's easy to forget that they've also acquired Opel in the not-too-distant past, which means for us in the UK, they own Vauxhall.
This brings about the potential conundrum of stepping on their own toes, i.e. having two or more models that are too similar under your own, increasingly large umbrella. Peugeot gave us the new 508 saloon a couple of years ago, and they're quite rightly very proud of it. The SW, or Sport Wagon, or, erm, estate version was inevitably launched, fighting off the irresistible wave of SUVs admirably, but is it fit for purpose?
That cull of in-house competition has seen the withdrawal from sale of the rather good Insignia SW already, don't be surprised if others follow.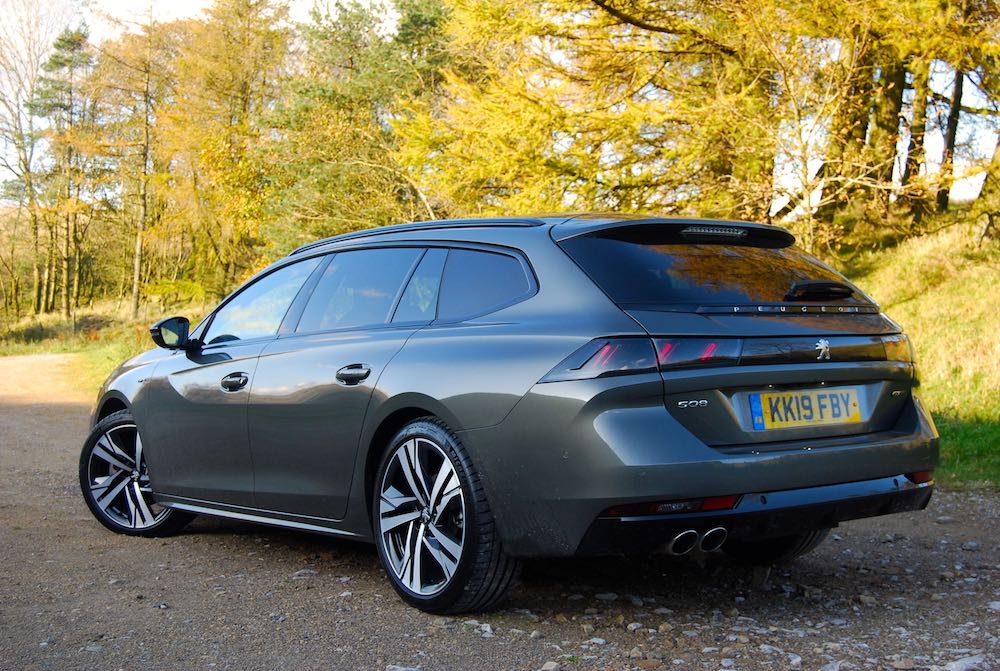 Fastback vs SW
We like the 508 saloon with its dynamic looks, drive and interior, and a lot of the styling cues and trick lights have migrated to the 508 SW. The front end is identical with its vertically arranged, slashed running lights that double up as indicators. Peugeot have chosen to call their regular 508 a Fastback, and the C-pillar is one of its most pleasing lines, so translating it into estate form without ruining things completely was always going to be tricky.
What they've done is give more of a shooting brake air to things, keeping a nicely raked rear windscreen instead of the traditional, utilitarian flat approach to estate cars' rear ends. You still get the 3D 'claw effect' LED rear light clusters from the saloon, plus you get a gloss-black rear diffuser and double exhausts, chrome-tipped in some cases to justify the S in SW.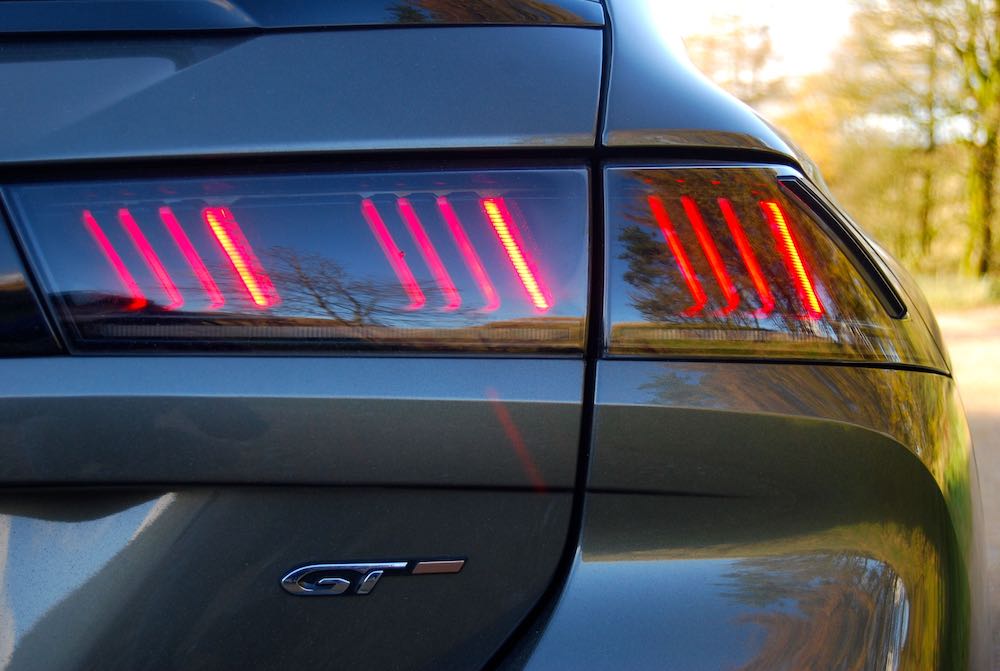 How Big Is The 508 SW?
Despite this, aesthetics haven't been allowed to interfere too much with practicality and you still get a boot capable of swallowing 530l & 1780l with the rear seats up & down respectively. The fact is that the 508 SW can't match the sacrificed Insignia Tourer in terms of length or wheelbase, though, so the 508's impressive boot means there's less room in the back for passengers. The door apertures aren't as easily negotiated, either.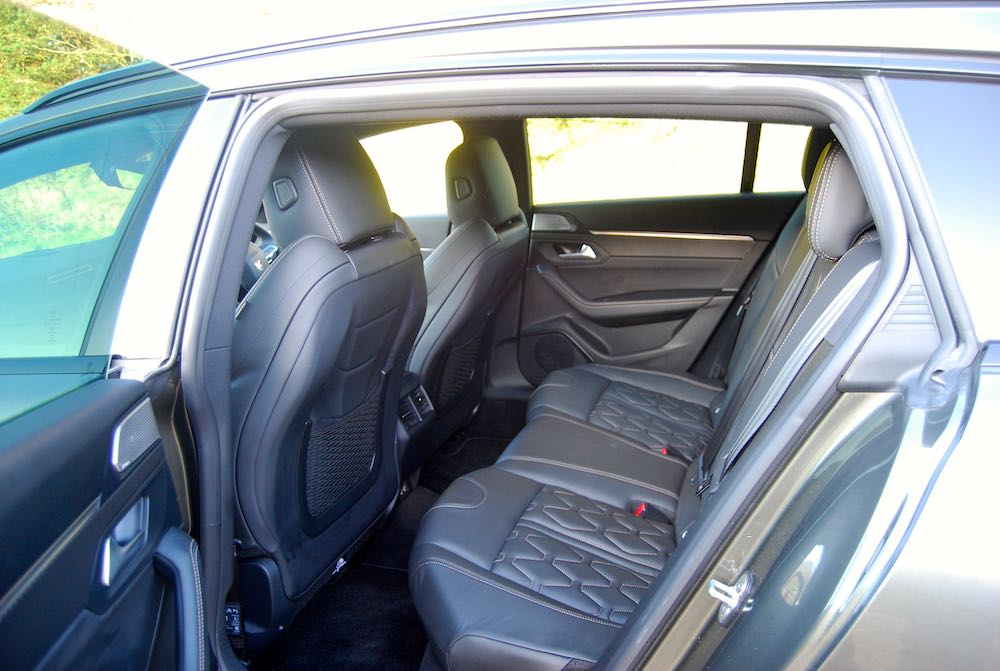 Petrol, Diesel Or Hybrid
In terms of engines, you've got two 1.6l petrols with either 177bhp or 223 bhp; both of them come with an 8-speed, automatic transmission only. There's more choice if you opt for diesel with a 2.0l producing either 177bhp or 158bhp, or a 1.5l with 129bhp. It may be the least powerful engine in the range, but it's also the cheapest and the cleanest, plus, it's the only one that can be specced with a manual, 6-speed 'box. There's also a hybrid version.
This is the GT version of the 508 SW which will cost you from over £38k on the road and is only available with the most powerful diesel and petrol units (or hybrid) and, inevitably, the 8-speed automatic 'box. This is the diesel and it's clearly quite a bit more than the entry level £27k model but, apart from the visual upgrades; wheels, exhausts, etc, you also get an ultra-modern diesel engine, producing 295Nm torque. 0-62mph comes around in a respectable 8.4s whilst returning over 50mpg and emitting just 110g/km Co2.
Even if you do go for one of the 'lesser' specced 508 SWs, you don't actually lose that much in terms of aesthetics, and that's a good thing. It'll still be turning 17" alloys and the interior is nearly identical. The only real concession are those front LEDs that are split into dedicated indicators and headlights.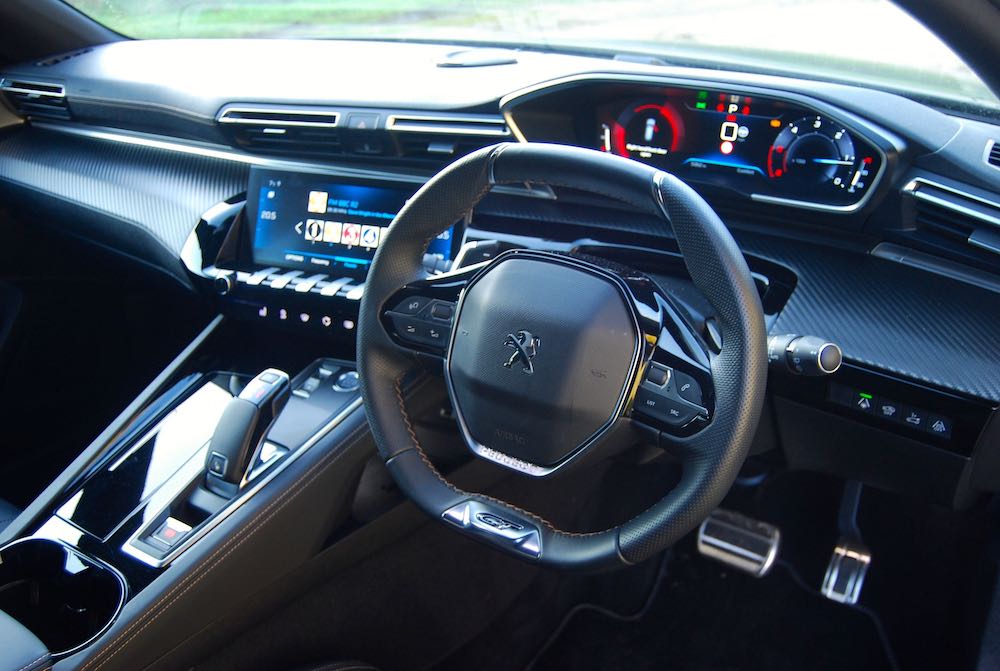 Eye-catching Interiors
Peugeot recent interiors still make them stand out from the crown, and the 508's is probably their crowing glory. Its piano key switches and multi-angular design might lack the overall quality and finish of the pinnacle of its competitors, but you can't deny that there's been real thought put into making it an interesting place to be.
You sit lower down than most, too, and, even though I still don't personally like the small steering wheel being applied to so many Peugeot models, it does all add up to a very non-estate-car feel. One GT-model-only feature are some heated massage seats; if you're planning on doing some real mileage in your estate/SW, your back may well thank you for these as they're really rather good.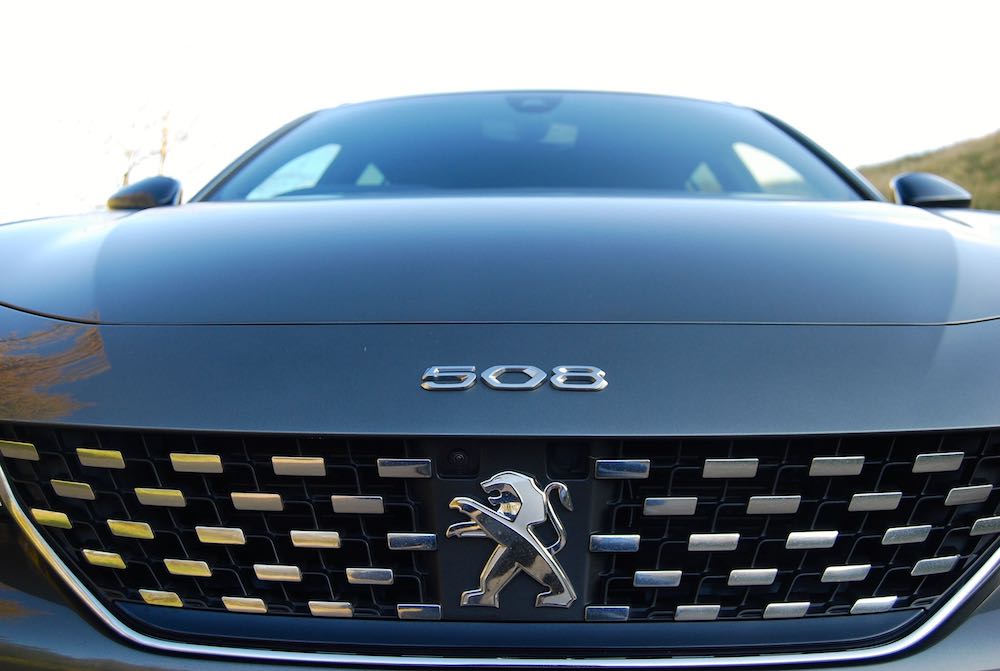 Night-Vision Infra-Red Camera
This model comes full of safety features, as you'd be quite right to expect in a near £40k car. One item of particular note, though, is the Night-Vision infra-red camera. Once the preserve of the likes of the Mercedes S-Class, this camera monitors the areas surrounding the roads for people or animals you may not have noticed and subtly projects the video onto your instrument dials. Unlike some similar systems, this one really works.
Should I Buy a 508 SW?
Peugeot have decided to emphasise the sportier nature of both the 508 saloon and estate, hence the Fastback & SW nomenclature. There's no denying that it works visually, and the interior is hard to dislike, just be prepared for a couple of practical concessions.
By Ben Harrington
2019 Peugeot 508 SW GT Specifications:
Engine – 2.0l 4-Cylinder Diesel, Layout – Front engine, FWD, Transmission – 8-speed Automatic, Power – 177hp, Acceleration – 0-62mph – 8.4s, Maximum Speed – 144mph, Maximum Torque – 295Nm, Economy – 50.6mpg combined, Emissions – 124g/km CO2, Price – £38,830 OTR, £42,235 As Tested
The 2019 Peugeot 508 SW is available now. For full details go to: www.peugeot.co.uk