2019 Fiat 500X
It's been 5 years since the 500X saw the light of day – that equals 'well overdue a revisal' in car terms. If you thought Fiat considered scrapping it for even one minute, though, you'd be wrong. Like the Mini Countryman, it carries a hint of the original upon a gigantic crest of that nostalgic, evocative name, but it's so much larger that people can actually use it. Basically, it sells by the bucket-load.
So, what's new? You'd be right to think at first glance that nothing had changed visually, but if you look a bit deeper you'll see there have been some updates. Unsurprisingly, these come mainly in the shape of some updated LED headlights and reshaped bumpers; that's about your lot. It's what's changed inside and under the surface that's most pertinent here.
Want 4WD? – Buy A Jeep
It probably won't come as news to many that the giant conglomerate – Fiat, have owned Jeep for some time now. I can't help but feel that the Italians were more comfortable spreading the news that the 500X was basically the same underneath as the Renegade than their America counterparts would have been, but things have changed. They both still same many components, but the 500X is FWD only now, you can still have a 4WD Renegade.
Bye-Bye, Diesel
Not only has the drivetrain choices changed somewhat, so has the range of engines. Like many manufacturers of late, diesel has been taken off the menu. In its place is a choice of two 'FireFly' turbocharged petrol engines; a 1.0l 3-cylinder producing 120bhp & a very closely related 1.3l, 4-cylinder unit producing 150bhp. The smaller engine comes with a 6-speed manual transmission, the 1.3 comes with a 6-speed dual clutch unit.
There's not much advantage gained by going for the smaller engine in terms of fuel consumption. The 1.0l will get you around 43 miles for every gallon of unleaded you put in at best, the 1.3l = 41 miles. All 500Xs fit into the 131-150g/Km CO2 bracket, equating to £210 in 'showroom tax'.
Go For The Automatic
If the budget will stretch to it, though, we'd go for the bigger engine with the DCT 'box. Our test car had the 1.0l under the bonnet and it did lack a bit of guts. Add a couple of passengers to the equation and even relatively modest hills will have you searching through the notchy gearbox for the right cog.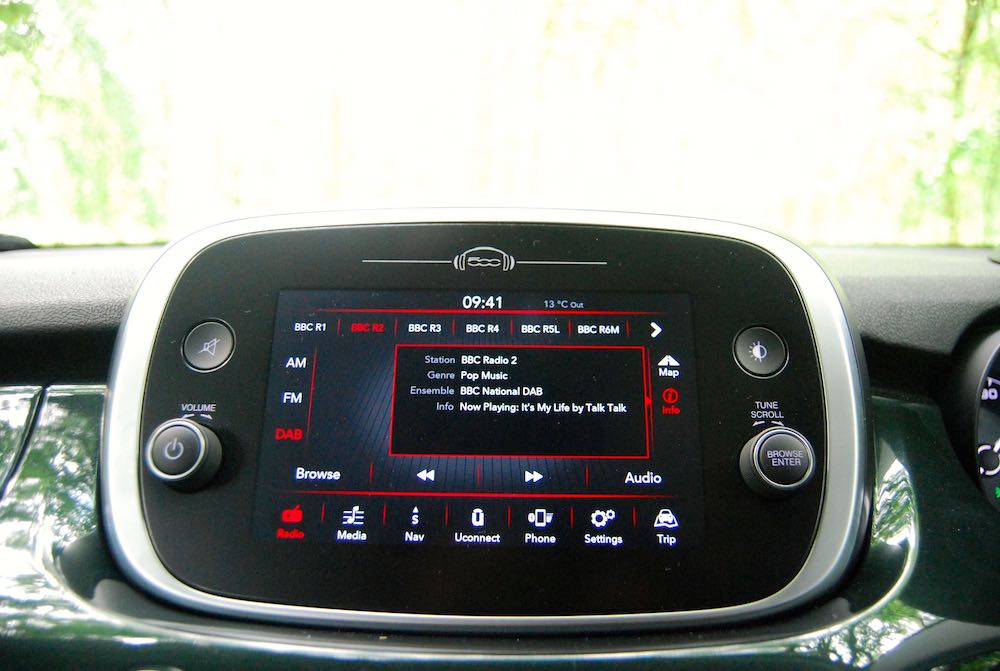 Urban Or Cross?
Before you even consider your engine choice, though, you have to decide what type of 500X you want. By this, I don't mean the usual trim choice; there's two actual sub-model 500Xs called Urban Look and Cross Look. The Urban is more subdued, a bit more like the 'normal' 500 it's spawned from. The Cross Look isn't particularly angry, as the name might suggest – despite being FWD only, it's got some off-roady looking bits. This mainly comes in the shape of chunky bumpers and roof-rails but, to be honest, it does suit the lifestyle image Fiat are aiming for with the 500X.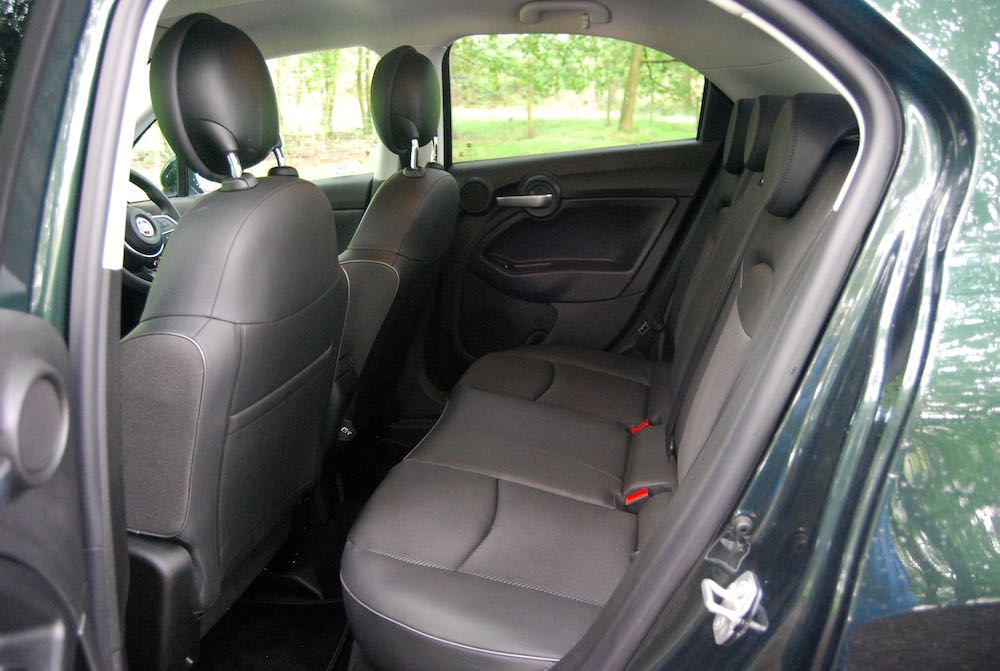 Updated Tech
Inside the new 500X has seen a slight refresh in the shape of Apple CarPlay and Android Auto coming as standard equipment and a new 3.5" TFT display. There's enough retro touches to be cool without straying into gimmicky and everything is sensibly laid out and easy to use whilst feeling of a better quality than you might actually expect.
Standard kit in the 500X now includes traffic-sign recognition and lane departure warning, making for a better overall safety score.
The 500X will always lose out to some its rivals in terms of interior space thanks to its curvy shape, and long journeys in the back won't be for adults. The boot has some handy under floor storage, but with only 350 litres on offer, you'll have to put the rear seats down for larger items.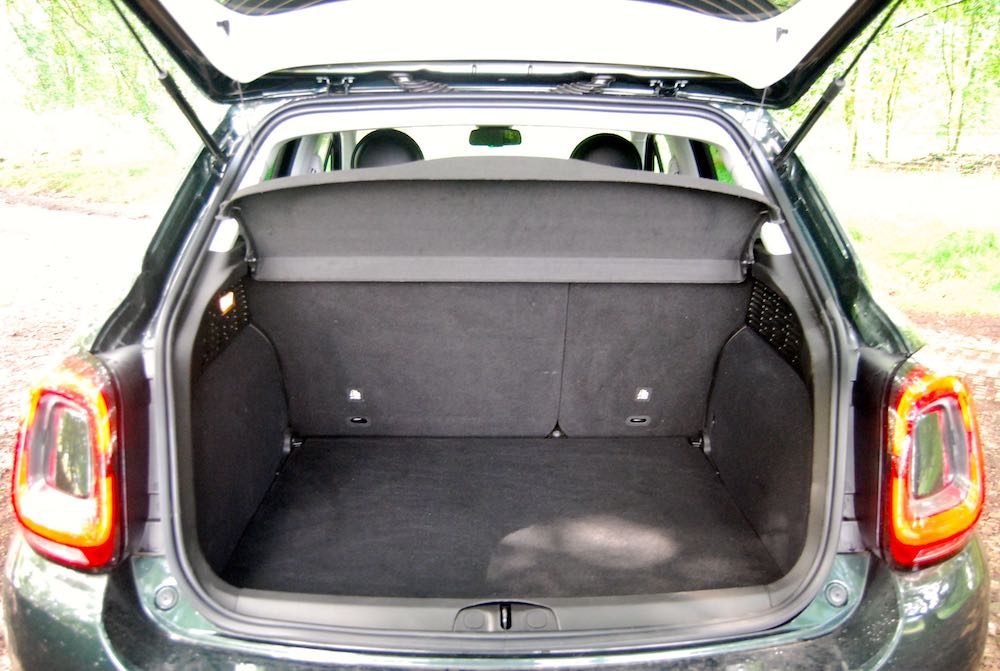 Should I Buy a Fiat 500X?
The Fiat 500X has always offered a good blend of practicality and retro looks with that all-important 'action lifestyle' image. Taking a 4WD and diesel option away should reduce its appeal but it really doesn't – if you want those options you can have a Jeep Renegade, Fiat won't mind.
By Ben Harrington
2019 Fiat 500X Cross Plus 1.0 Specifications:
Engine – 1.0l 3-Cylinder Petrol, Layout – Front engine, FWD, Transmission – 6-speed manual, Power – 120hp, Acceleration – 0-62mph – 10.9s, Maximum Speed – 117mph, Maximum Torque – 190Nm, Economy – 40.4mpg combined, Emissions – 136g/km CO2, Price – £21,500 OTR
The 2019 Fiat 500X is available now, priced from £18,500. For full details go to: www.fiat.co.uk