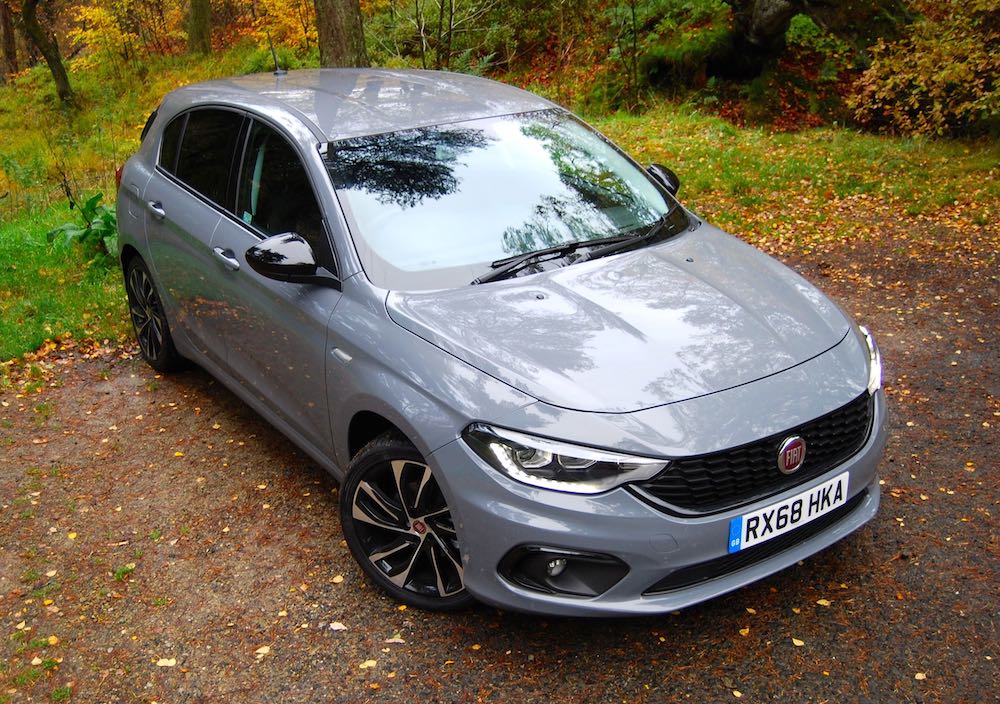 Fiat have always been good at making small cars, it's what they do. That and Multiplas, they're pretty good at making them too. If we're going to pigeonhole, the Tipo fits somewhere in-between these genres in the C-segment category. This is one of the most lucrative grades of car, so it's easy to see why Fiat have once again thrown their hats into the ring. It does put it up against the likes of Ford's Focus and VW's Golf, though; this isn't going to be easy.
Fiat Tipo – Haven't I Heard That Somewhere Before?
Those of a certain age or awareness will know that this isn't the first Tipo Fiat have made. The last time this name was in use was 1988-1995. Since then, it's been known as the Bravo/Brava (Bravo twice), and in-between – the Stilo, all of which have been Fiat's C-segment offerings.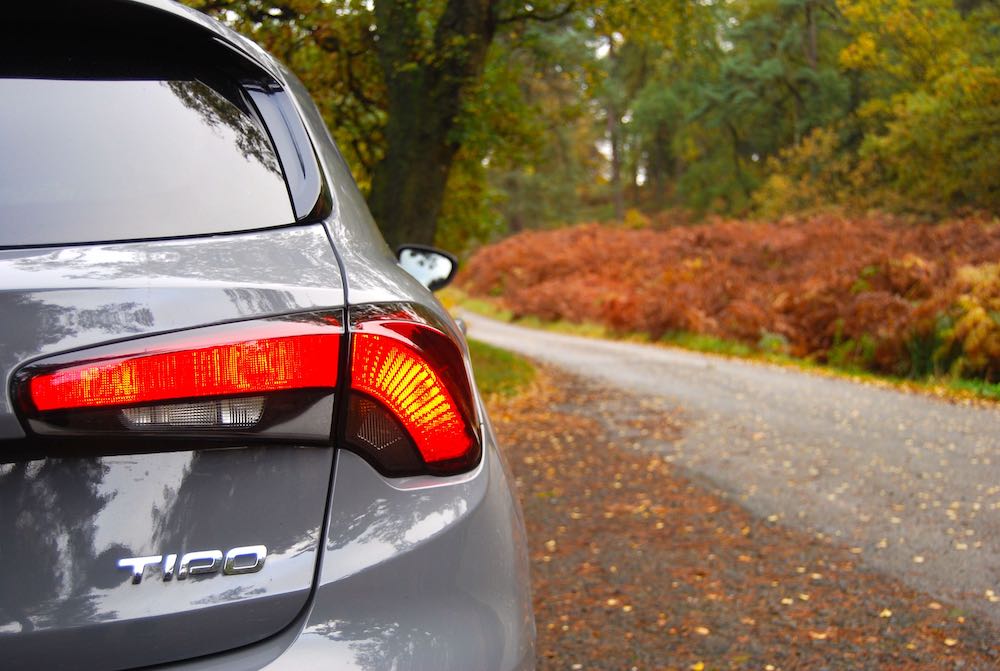 If we're judging by looks alone, the Tipo fares very well indeed. It's distinctive enough without being controversial, it's well proportioned and it sits nicely, giving it a certain sporty air, especially on this S-Design's standard 18" wheels. There's a bit of chrome-ish smattered around the front, or piano black in the case of the S-Design, two creases that follow the bonnet, through the windscreen and along the roof, plus some aero bits to keep you interested. The Tipo is undoubtedly one of the prettiest designs in the sector.
Another trump card for the Tipo is just how much room you get for your money. The boot is a class-leading 440 litres of useable space, which might lead you to think you'd lose out on space for actual passengers. Not so. The rear seats especially are generous in terms of both head and leg room; the front seats aren't quite as commodious as some, but they're not bad.
Attractive & Spacious, But At What Cost?
So, the Tipo looks good, there's plenty of room inside, but at what cost? Well, at time of writing the Tipo range starts from £13,970 – let's again compare this to the Focus and Golf. The Focus range starts from £18,300, the Golf is very similar. That makes the Tipo nearly 25% cheaper, and that's before you add Fiat's discounts which currently stand the base-model Tipo at just £9,999. That's bordering on ludicrous, we should surely all go out and buy one, possibly two!
Under £10K?!?
Before you do, though, you might want the whole story. Yes, the Tipo can be bought for under £10K, but that doesn't buy you this Tipo with 120bhp, electric everything, automatic lights and wipers, climate control and tinted windows. This S-Design Tipo retails at £18,150, and even with Fiat's current promotions, it's still £15,700 – but is it worth the money?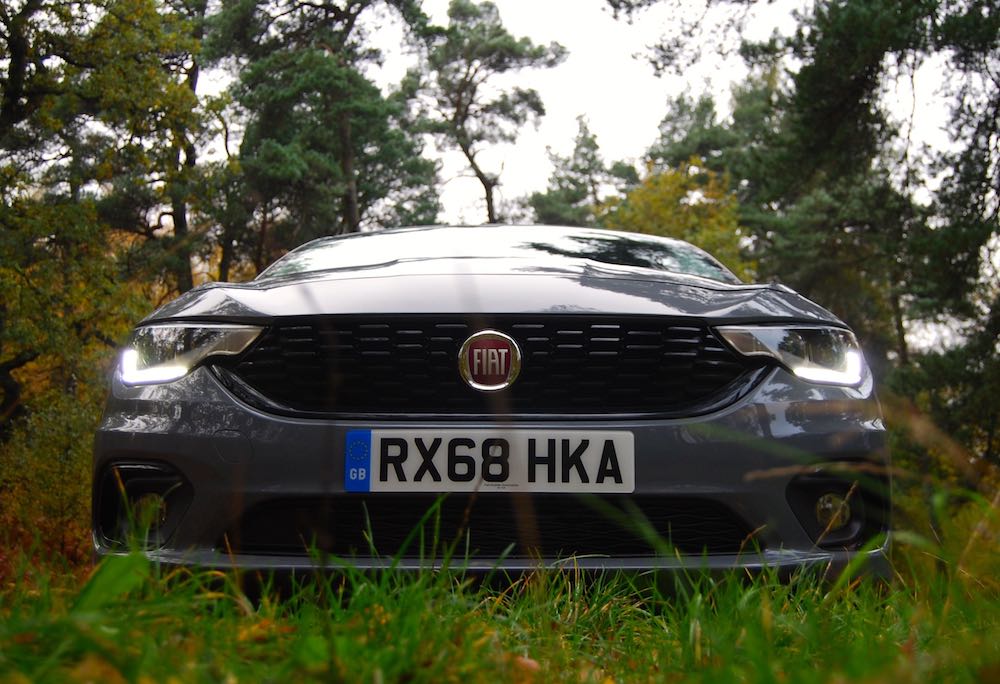 Forget Performance – Go For Economy
The short answer is no. This 1.4 T-Jet is currently the most powerful Tipo for sale and it does get the car from 0-62mph in a respectable sounding 9.6s whilst returning 47.1mpg combined. The problem lies with how it feels. Its 215Nm torque just doesn't feel adequate for any kind of performance, despite it only weighing in at just under 1.3 tonnes, and you'll find yourself manically shifting from gear to gear in the manual-only 6-speed gearbox, looking for the correct cog. Handling isn't bad in all fairness, but if you're looking for any kind of steering feel & communication from road-wheel to steering-wheel, look elsewhere.
Interior Doesn't Cut It
Another clear reason to keep your Tipo as cheap as possible is found as soon as you look inside. Yes, – it's roomy, but the quality of materials inside the Tipo is absolutely streets away from the competition. The plastics are unacceptably scratchy, the switchgear is flimsy and you only get one USB port in the whole car which just doesn't cut it in a family hatch these days. Fiat have employed sat-nav specialists TomTom for their nav, and it does work very well, it's just a bit of a chore getting used to how the whole thing works. This S-Design comes complete with a rear-view camera but it's so low-def that, quite frankly, I'd rather just turn around than risk it. Add to all this the front seats which are some of the firmest I've sat in; not sporty, just firm.
Should I Buy A Fiat Tipo?
If you want a pretty, roomy hatchback the Tipo offers fantastic value-for-money with plenty of essential safety equipment thrown in as standard. What we'd recommend is either forgetting performance and going for the cheaper, more economical & comfortable 95bhp Easy or Lounge spec model or ignoring the current witch-hunt and opting for the diesel with a very handy 320Nm torque. Conclusion: the Tipo's frugal, keep it that way.
By Ben Harrington
Fiat Tipo S-Design 1.4 T-Jet Specifications
Engine – 1.4l four cylinder petrol, Transmission – 6 speed manual, Layout – Front engine, FWD, Power – 120bhp, Torque – 215Nm, Emissions – 139g/km CO2, Economy – 47.1mpg combined, Maximum Speed – 124 mph, Acceleration – 9.6s 0-62mph, Price – £18,150 OTR, £18,950 as tested
The Fiat Tipo is available now. For full details go to: www.fiat.co.uk