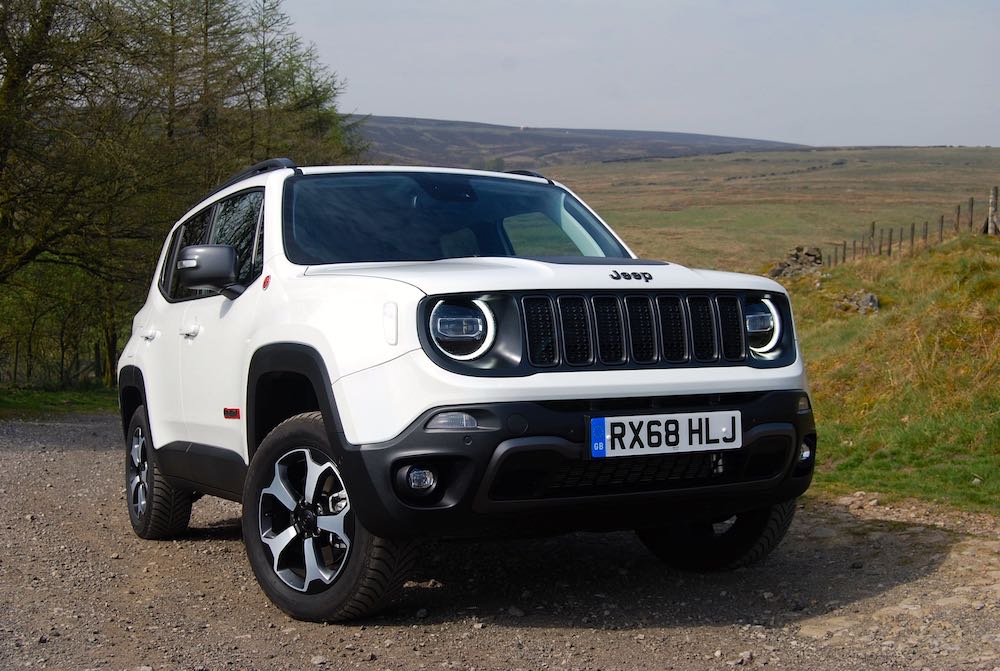 In a world full of quasi SUV/crossovers, Jeep are perhaps the brand that can claim some level of authenticity and people are buying more and more of them. Their smallest offering – The Renegade has proven to be one of Jeep's biggest hits and it's seen a refresh to keep it in the spotlight.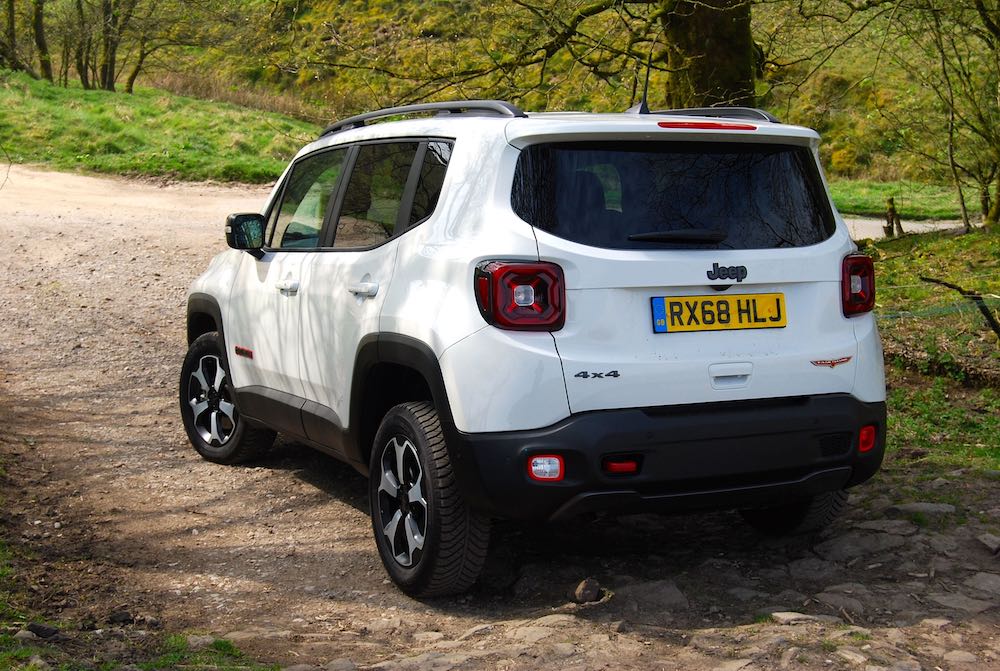 2019 Jeep Renegade
The Renegade's still reassuringly boxy, as
Jeep
s have to be really, but there have been a few minor tweaks outside. There's a whole raft of new wheels to choose from, but it's the front end that's most noticeably different. The grille and front bumper arrangement has been altered to be a bit less cutesy, losing some of its toy-town smile. What'll probably stand out most, though, are the new halo running lights that can now also be specced as LEDs. Don't worry – those jerry-can rear light crowd-pleasers are still there.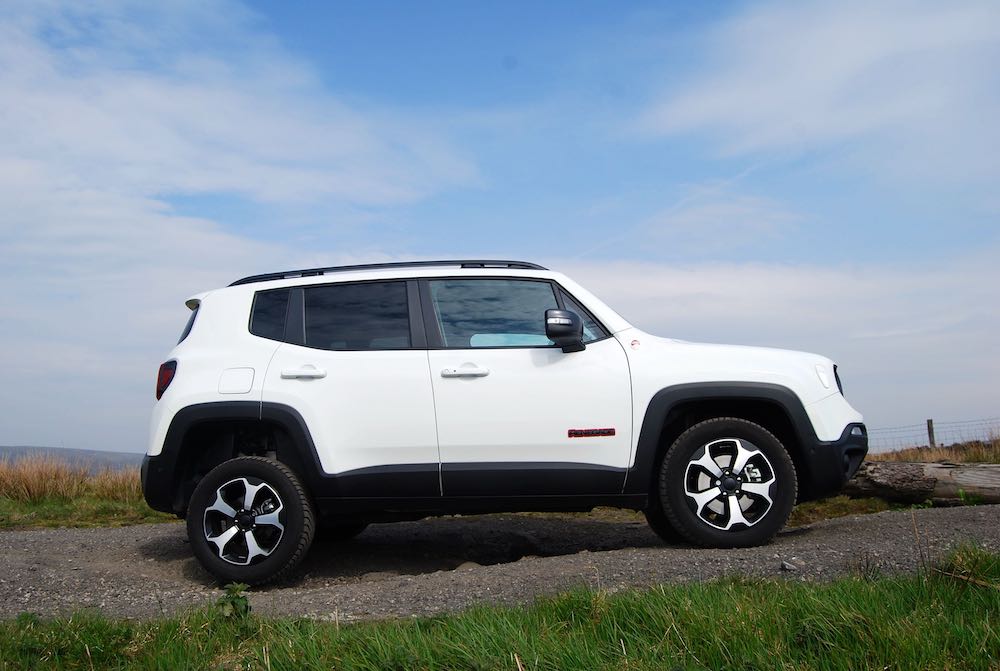 Jeep's Best Interior?
The Renegade's always been the most European Jeep interior, whether that's a good thing or not is down to personal taste. In an effort to make it a bit less Fiat, Jeep would chuck a few 'lifestyle' slogans around the place, as well as some seven-slot grilles and even little Willys Jeep pictures. This has been toned down a bit. The 'Since 1941' legend has gone from the dashboard grab-handle, as has the way-too-tacky mud splash from the speedometer. The speaker grilles are still little Jeep faces and the ignition barrel is still endeavouring to inspire, but, like the outside, the Renegade's cabin is a bit more grown up.
There's still a little Willys Jeep in the windscreen's frits, though, and if you look really closely there's a yeti wandering around the rear window's frits.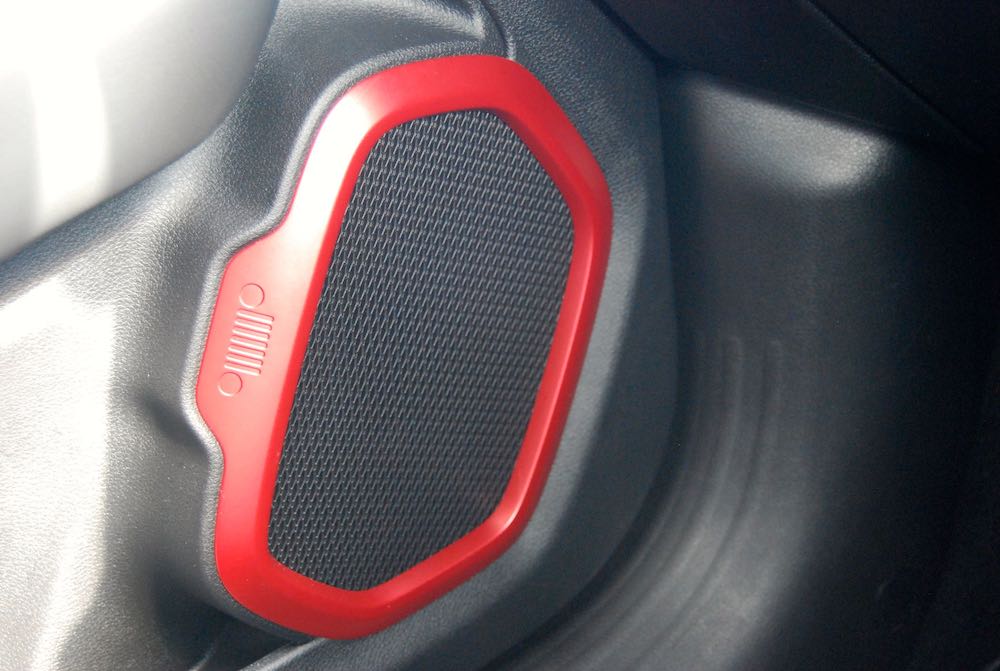 Square = Practical
This is, clearly, a refresh, so all the good traits of the Renegade are still present. Firstly, that square-is Jeep shape means that headroom in the rear is surprisingly good for a relatively small car. Put the rear seats down and that 351 litre boot grows to 1297 litres with enough height to swallow many white-goods. Taller rear passengers may tire of the limited leg room on longer journeys but around town it's acceptable.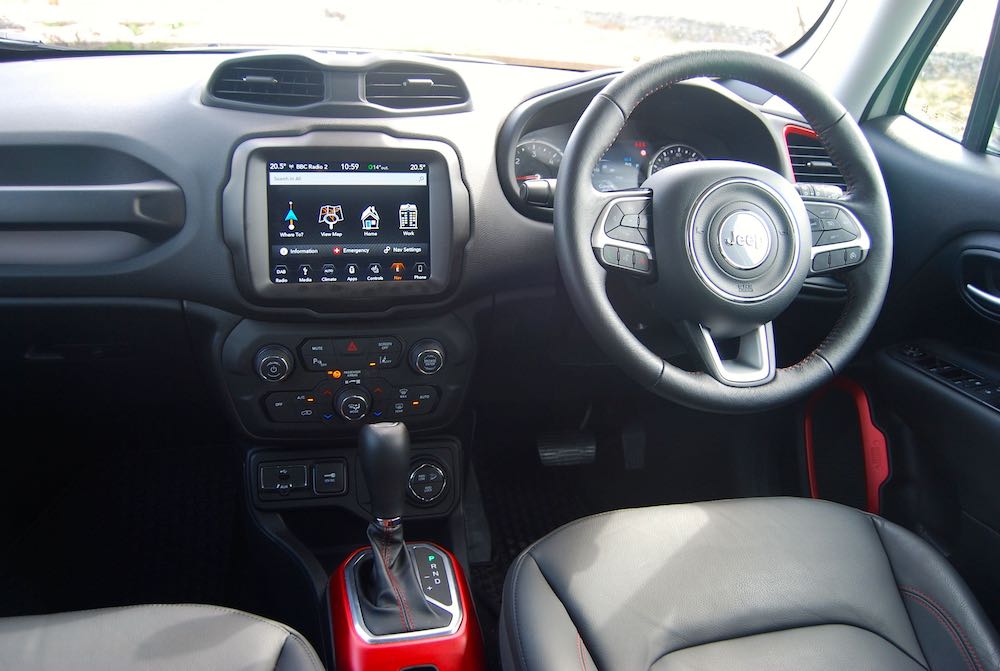 Where diesel was once the inevitable choice of engine for anything resembling a 4×4, petrol has become far more relevant than it was. The Renegade now comes with a 1.0l, 3-cylinder with 120hp or a 1.3l, 4-cylinder with 150hp. Both petrols are 4×2 only, the 1.0l comes mated to a 6-speed manual gearbox, the 1.3l to a 6-speed dual-clutch.
Want a 4×4 Renegade?
In terms of diesel, you've got Jeep's 1.6l Mutlijet unit with 120hp with either a double clutch 'box or a manual; that's FWD only. You've also got their 2.0l Multijet with either 140 or 170hp – this is your only option if you want a 'proper' 4×4 Renegade and it's available with either a manual or traditional automatic transmission.
Renegade Trailhawk

And that's where out test car – the Renegade Trailhawk comes in. This is the only Renegade that Jeep have deemed fit to where their 'Trail Rated' badge, and that's kind of a big deal. It comes with hill descent, skid plates, off-road 17" wheels and tyres, low ratio 'box and Jeep's Selectrac 2 terrain selector for various surfaces. Even the bumpers have been changed to improve approach and departure angles – this is a serious bit of kit, for a Renegade. Oh, and the bonnet's partially black – that's important too.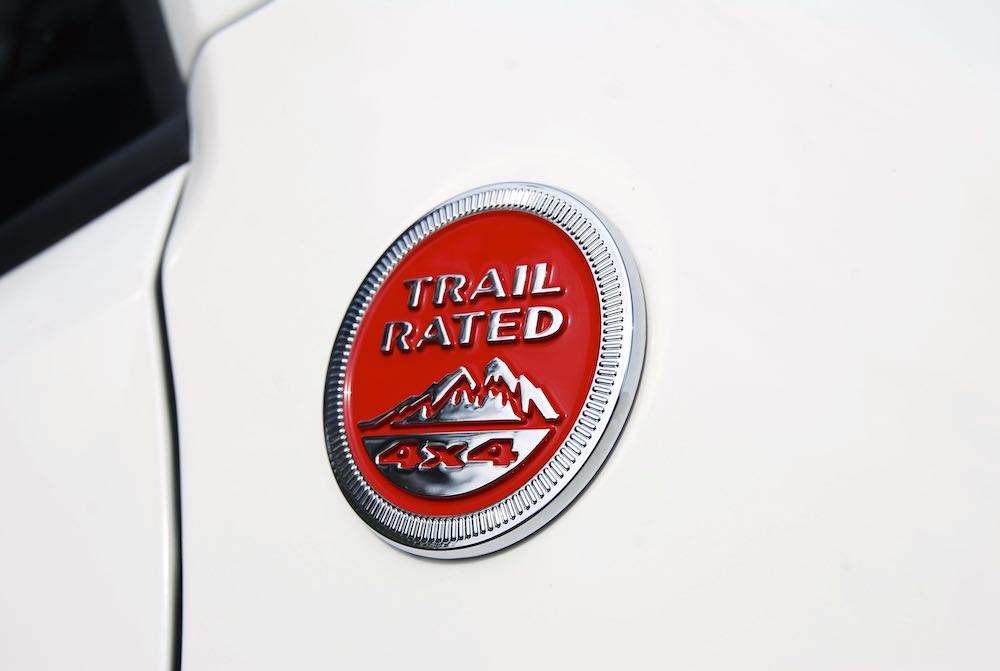 Good Engine, Bad Gearbox
The 180bhp engine feels well suited to the Renegade and genuinely feels like you could keep up with other 'more serious' off-roaders. The only problem is when you get back on the black-top. You see, that 9-speed automatic gearbox that you have no choice about leaves a lot to be desired. It's lumpy, indecisive and really just makes you lust after a third pedal and the ability to change gears yourself.
Throw in a few electrical gremlins like the temperamental stereo and the climate control system that's determined to revert to its own preferred settings when you turn your back on it, and your £31,440 seems slightly unnecessarily spent.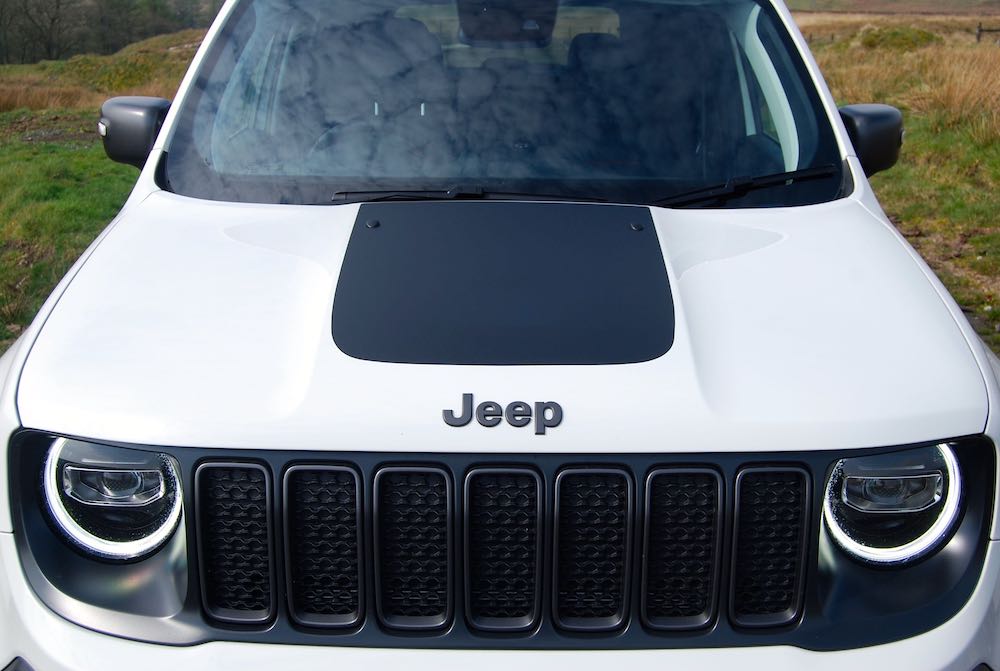 Should I Buy a Jeep Renegade?
I say this because, despite the Trailhawk being the flagship model, there are far more logical Renegades. No, it's not Trail Rated, but if you really want to take your Renegade off-road, there's the Limited with the 140hp diesel engine and a manual 'box – that's just shy of £29K. If, like the rest of the buying public you just really want the image the Renegade gives, along with the practicality, save yourself some money and go for one of the lower specs with a more economical engine and a decent 'box.
By Ben Harrington
Jeep Renegade Trailhawk Specifications
Engine – 2.0l 4-Cylinder diesel, Transmission – 9-speed automatic, Layout – Front engine, 4WD, Power – 180bhp, Torque – 350Nm, Emissions – 173g/km CO2, Economy – 35.8mpg combined, Maximum Speed – 122mph, Acceleration – 8.9-s 0-62 mph, Price – £31,440 OTR
The Jeep Renegade is available now, priced from £19,665. For full details go to: www.jeep.co.uk