Since the rather excellent 405 & 605 models of the 80s & 90s, Peugeot have been, shall we say, slightly lost in the large family car market. Some sales have been sacrificed to the almighty crossover/SUV, including to their own 3008 & 5008, but there's still a massive demand for large saloons and estates. Peugeot have never stopped making them, but if you look at their offerings in the shape of the 607, the 407 and even the last 508, cutting-edge design wasn't exactly a priority.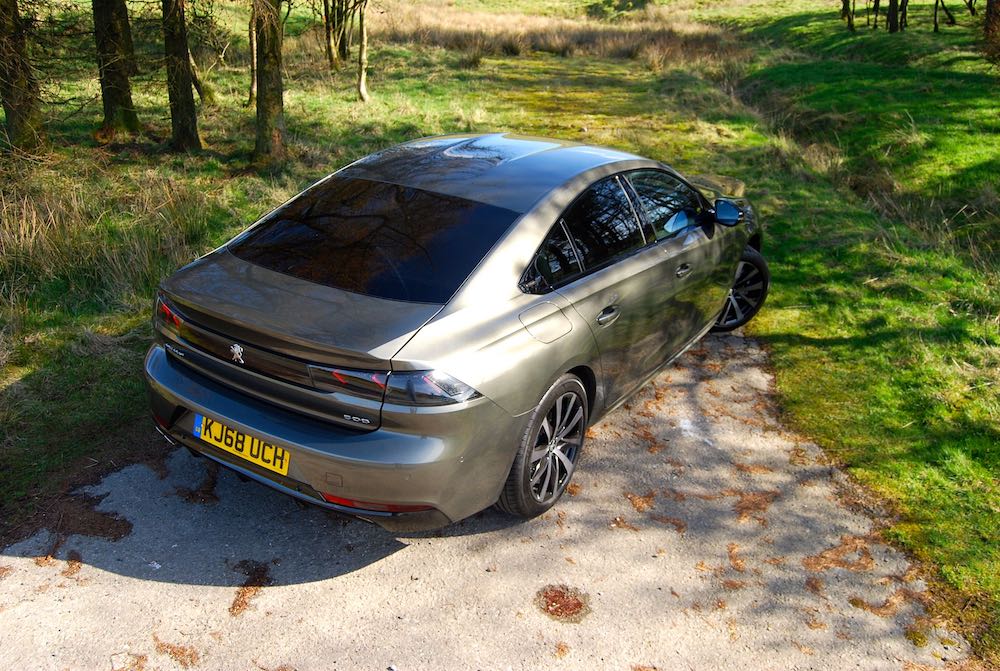 Peugeot 508

That's all in the past, though, and this is the New 508; a return to form for a brand with some undeniably pretty models in their back catalogue. It's actually called the 508 Fastback (there isn't a 'normal' 508 saloon available), and you can see why. There's more than a hint of the E-Legend concept car that's attracted more than a little attention at motor shows this year – the E-Legend itself representing a modern interpretation of Peugeot's achingly beautiful 504 Coupe.
Gran Coupe
The rakish roof-line is obviously what gives the 508 its Fastback tag, and it's definitely more Gran Coupe than traditional saloon, but that's only a small part of the 508's appeal. The wheel arches are subtly flared, giving a coke-bottle look, the headlights peer out from under a scowling, sharky bonnet and it's got 504 written in script on its nose; again, harking back to models of old. This is one genuinely attractive car, especially when you remember this is Peugeot's 'rep-mobile'.
Familiar Interior
Anyone that's sat inside one of Peugeot's recent models will find the 508's interior quite familiar. It's no carbon-copy, but there's the polished metal-effect 'piano-key' toggle switches from their 'double zero' SUVs and the ickle steering wheel that the 308 brought us. I'm still not a great fan of the diminutive steering wheel but Peugeot have stuck with it and they've tuned the handling to reduce the obvious twitchiness it brings.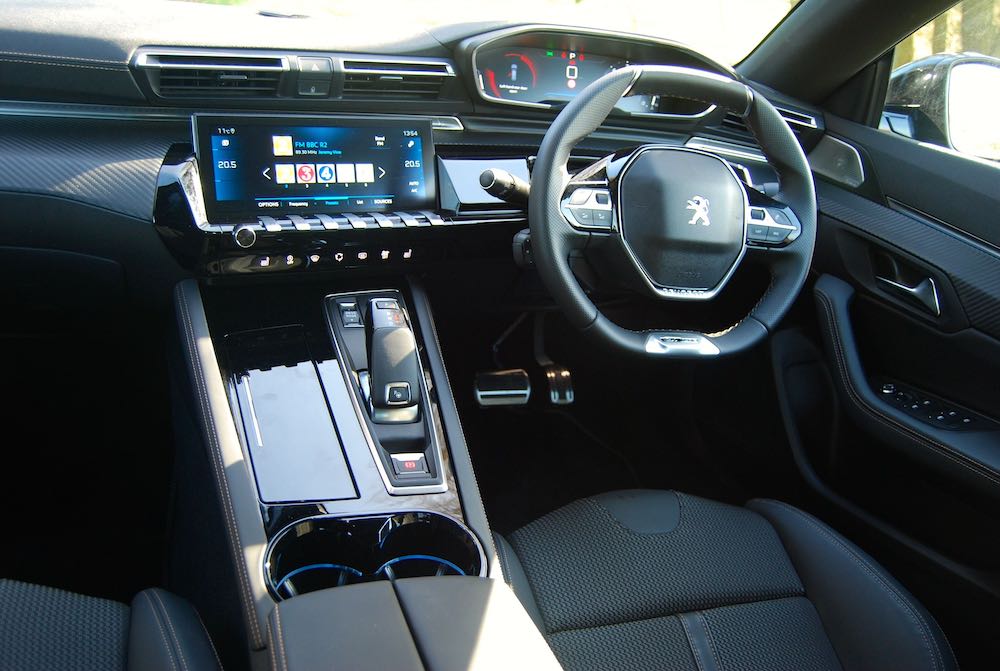 i-Cockpit & Focal Hifi
Peugeot's i-Cockpit integrated infotainment and ambience system is linked to either an 8" or 10" screen, dependent on spec. It's fully CarPlay and Android Auto compatible as you might expect and you can opt for a Focal Hifi system for your tunes to be played through with impressive clarity.
As you might hope for in a car that looks like the 508, you sit down almost enveloped, surrounded by swathes of carbon fibre-ish that even extends onto the C-pillars so you see it when you open the back doors. That coupe-esque shape does eat into rear headroom slightly, but it's not enough to put you off. Peugeot have got around the potential small rear aperture issues by making the rear doors pillarless, so banging your head needn't be an issue every time you get in or out.
Engine Choices
Engines are a choice of a 1.6l petrol, 4-cylinder unit with either 178 or 223bhp if you go for the GT or First Edition spec. There's two diesels; a 2.0l with either 159 or 178bhp & PSA's new 1.5l engine which has 129bhp. An 8-speed automatic transmission is available across the range, but if you want to change gears yourself, it's the 1.5l diesel only, and that's available in the lower Active, Allure & GT Line specs.
We've tested out a GT Line with the 2.0l diesel engine, mated to the 8-speed automatic transmissions, and its 163bhp & 400Nm torque make for some pretty swift performance. What's really impressive is the 1.5l diesel, though. It might sound like a small engine for something that weighs over 1.4 tonnes, but things have moved on. Despite only producing 129bhp, it manages to give you 300Nm torque, and that's what't important here. A 1.5l diesel can only be so smooth, so don't go expecting V6 creaminess, but it couldn't be described as harsh and it manages to haul the 508 from 0-62 in 10.0 seconds whilst returning a claimed 76.3mpg combined & emissions of 102g/km. This engine is going to find its way into many, many company cars.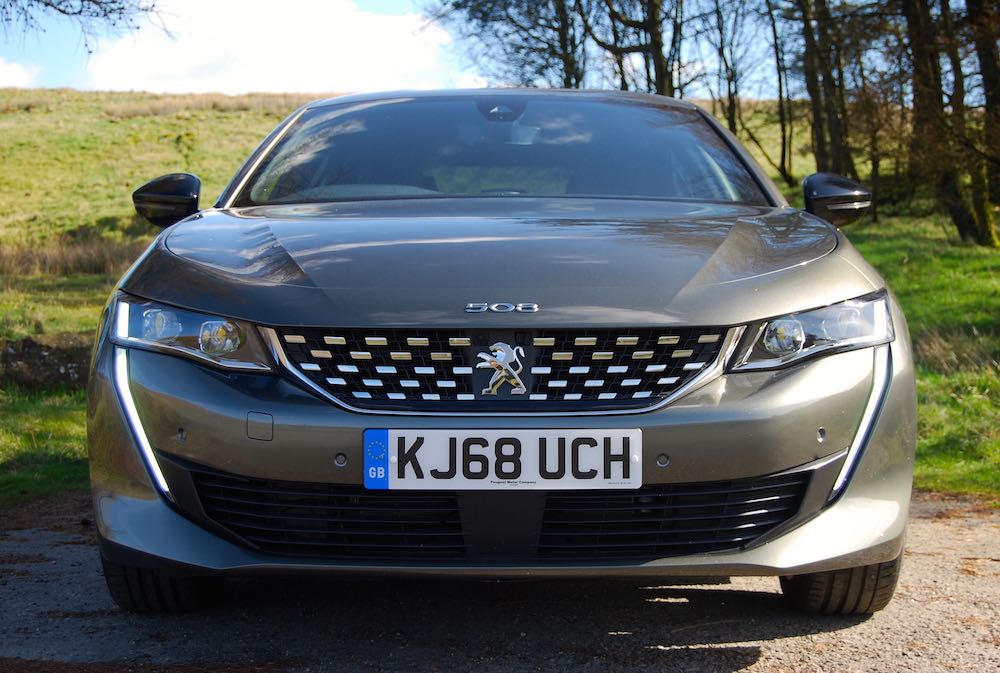 Driving Dynamics
In terms of the rest of the 508's driving experience, it has to be said, it's not quite as radical as its looks. The ride quality isn't uncomfortable, that would be unfair, but it doesn't quite have the refinement of a Passat or an Octavia. It definitely handles well enough with minimal pitch and roll thanks to some pretty sever weight saving, and Peugeot have got the suspension set up to combat the understeer that a front-wheel-drive car will suffer from. Ultimately, though, the 508 does feel rather like driving a 308; it does everything well, but it doesn't do anything to shake up the established competition in this class.
Should I Buy a Peugeot 508?
In the 508, Peugeot have show exactly what they can do with automotive design when they set their minds to it. In my opinion, it knocks the Giulia off its perch as the prettiest car in its class, but when it comes down to how it actually drives, the Alfa still has it licked.
By Ben Harrington
Peugeot 508 Fastback GT Line Specifications
Engine – 2.0l 4-Cylinder turbo-diesel, Transmission – 8-speed automatic, Layout – Front engine, FWD, Power – 163bhp, Torque – 400Nm, Emissions – 118g/km CO2, Economy – 62.8mpg combined, Maximum Speed – 143mph, Acceleration – 8.4-s 0-62 mph, Price – £31,089 OTR, £33,254 as tested
The Peugeot 508 is available now. For full details go to: www.peugeot.co.uk