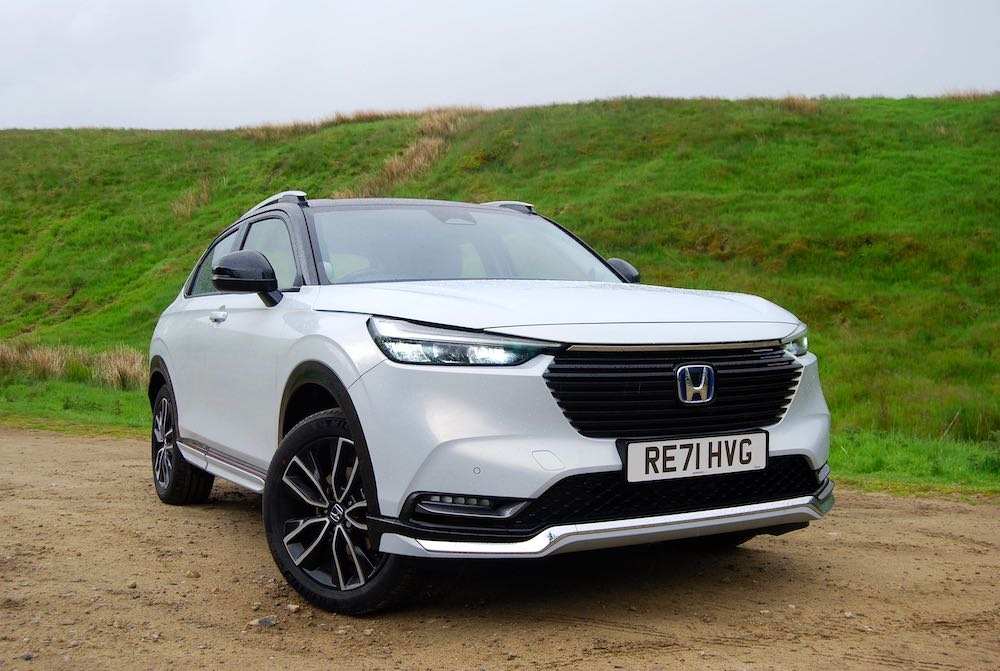 2022 Honda HR-V
This is the new HR-V from Honda, their entry into the funky, incredibly lucrative subcompact crossover market. It's the third Honda to wear the HR-V badge. You may remember the first one; it resembled a Volvo estate on stilts but it was just about cool enough to get away with it. Got to be honest, I didn't like the MK2 – it was pretty anonymous to both look at and drive. At first glance, though, this third gen HR-V is a return to form, let's hope the rest of it can match its bold looks.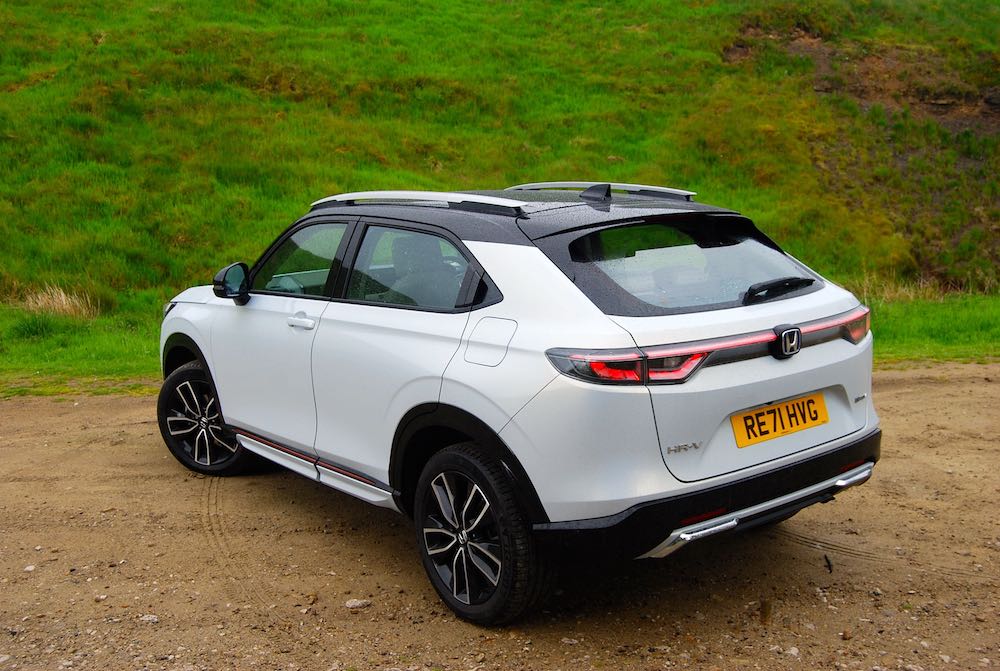 No Soft-Roader
The HR-V has never tried to look like a scale model of a Jeep Wrangler or Land Rover Discovery, and this one follows the trend. It makes the line between family hatch and SUV so blurry it's almost imperceptible, the only hint of this not being competition for the likes of Fiesta & Polo is its raised ride height. That's not to say it's neither attractive nor eye-catching, though. Honda has been accused of giving us some pretty bland designs in recent years but this new HR-V with its clamshell bonnet, hidden rear door handles and clean, uncomplicated lines is very pleasing on the eye.
Opt for this range-topping Advance Style grade HR-V (£34,850) and it comes with a snazzy red stripe along the sills and some red, white and blue highlights on the front grille. You also get the option to spend an extra £825 on two-tone paint, the Sunlight White Pearl hue of our test car really works with its shape.
All that would take your HR-V over the £35k mark, though, so let's look at what comes with the base model that starts at £29,410.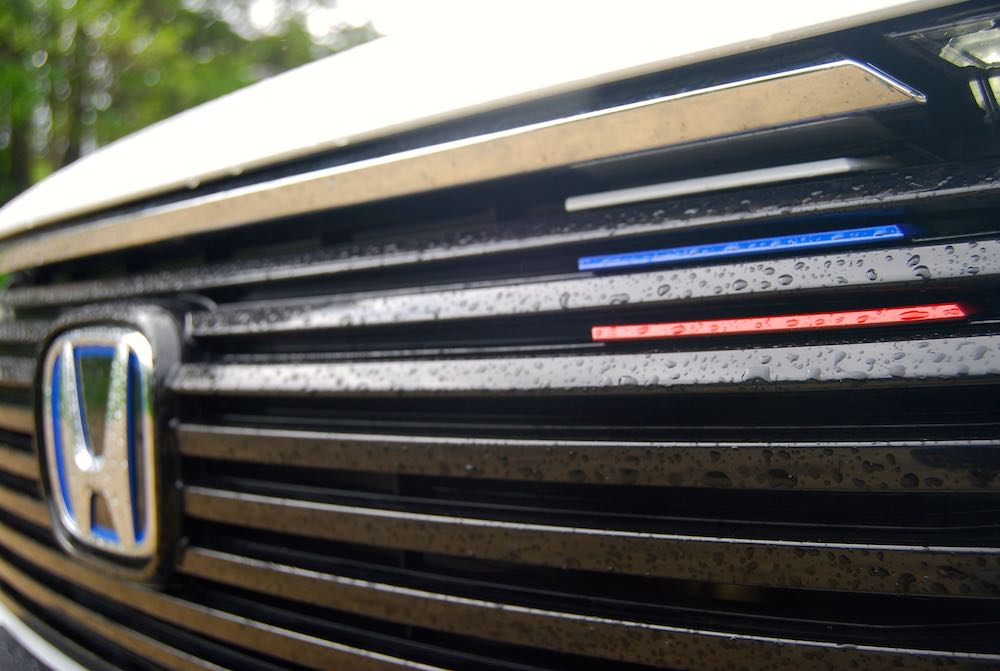 Fresh interior
Inside is also a return to the slightly more adventurous for Honda. There's the now compulsory infotainment system protruding from the dashboard but it's been simplified and upgraded, plus, the heater and air-con controls are actual dials and buttons. Lower grade HR-V's are a sea of black but go higher spec and there's whites and bronzes thrown into the mix. Our only slight complaint; even the plastics at eye level look like they should be squishier than they are.
The seating position is good and it make the most of the HR-V's raised ride height. Visibility is only impaired by some pretty sizeable C-pillars so Honda has provided oversized door-mirrors to compensate. One feature we're really keen on is the diffuser setting for the air-vents that permeate a gentle stream of air along the window instead of blowing directly into your face or legs. Why has nobody thought of that before?
Roomy inside – Magic seats too
Rear passengers get a decent amount of headroom but may find they could do with a bit more space for their legs. It's not as cramped as some, though, as there's no hefty batteries under the floor, eating into the passenger area. It's good to see Honda's 'magic' seats have made their way over from the Jazz, too.
1.5 litre hybrid engine
Under the bonnet is the same 1.5 litre, 4-cylinder Atkinson cycle engine you'll find in the HR-V's little sister, the Jazz. It's mated to two electric motors, just like the Jazz, but it's thankfully also got a more powerful electric motor and it's been tuned to provide 130bhp, rather than the 96bhp found in the Jazz.
That's the only engine on offer for now, although a full-electric version is available overseas so it could well make its way over here. The gearbox is a CVT and, again, that's the only one available.
There's no huge electric range to speak of, this is a mild hybrid at the end of the day. The system works well, though, and you glide near-silently around town with the petrol engine kicking in when either you run out of battery power or you want more performance. Should you want to progress more quickly, and there is a sport mode, the engine and CVT 'box have their typically intrusive drone and 0-62mph doesn't exactly impress at 10.6 seconds.
Should I buy a Honda HR-V?
The HR-V is a great little package overall. It looks fresh and new and the hybrid system it comes with may not be the first word in performance, but it easily manages in the mid-sixties mpg which is obviously very welcome at the moment.
By Ben Harrington
Honda HR-V Specifications:
Engine – 1.5-l, 4-cylinder petrol & electric motor Transmission – eCVT, Layout – Front engine, FWD, Power – 130bhp, Emissions – 96g/km CO2, Economy – 67.3mpg combined, Maximum Speed – 106mph, Acceleration – 10.6-s 0-62 mph, Price – £29,410 OTR,
The 2022 Honda HR-V is available now. For full details go to: www.honda.co.uk