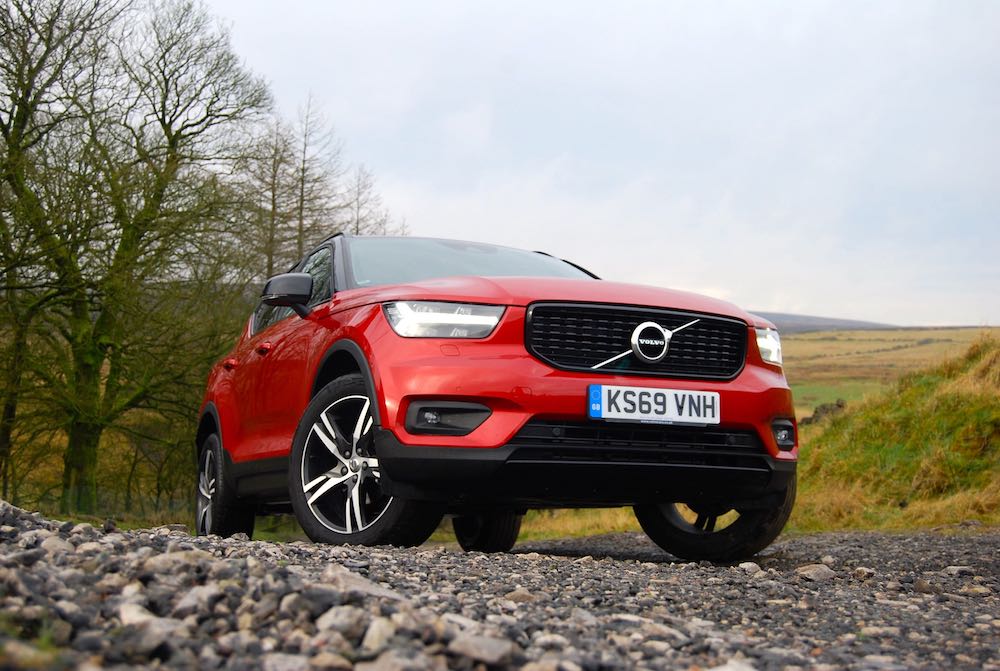 Volvo XC40
Since their first foray into the ultra-lucrative world of SUVs with the XC90 way back in 2002, Volvo have hardly put a foot wrong. The XC60 is a massive seller globally and now we have the smallest Swedish SUV/crossover – the XC40.
It's based on a CMA (Compact Modular Architecture) platform that parent company Geely are also utilising in other vehicles. At 4425mm long & 1863mm wide, the XC40 isn't far off the dimensions of Audi's Q3 and it's models like the Q3 that Volvo want the XC40 to be taking sales from. Safety may be Volvo's USP, but they're also a luxury brand these days; just because the XC40's their compact SUV, doesn't mean it should lose the premium Volvo feel they've worked so hard to gain.
Distinctive Design
Volvo's styling is traditionally sensible, but they've not held back with the XC40. From the clamshell bonnet to the use of strong, concave shapes, the XC40 unashamedly stands out from the crowd. The way the shoulder-line takes a 45 degree upward slant, resulting in an oversized C-pillar is brave to say the least, but it is distinctive. If it's not to your taste, there's the option of a 'floating' roof to break it up a bit.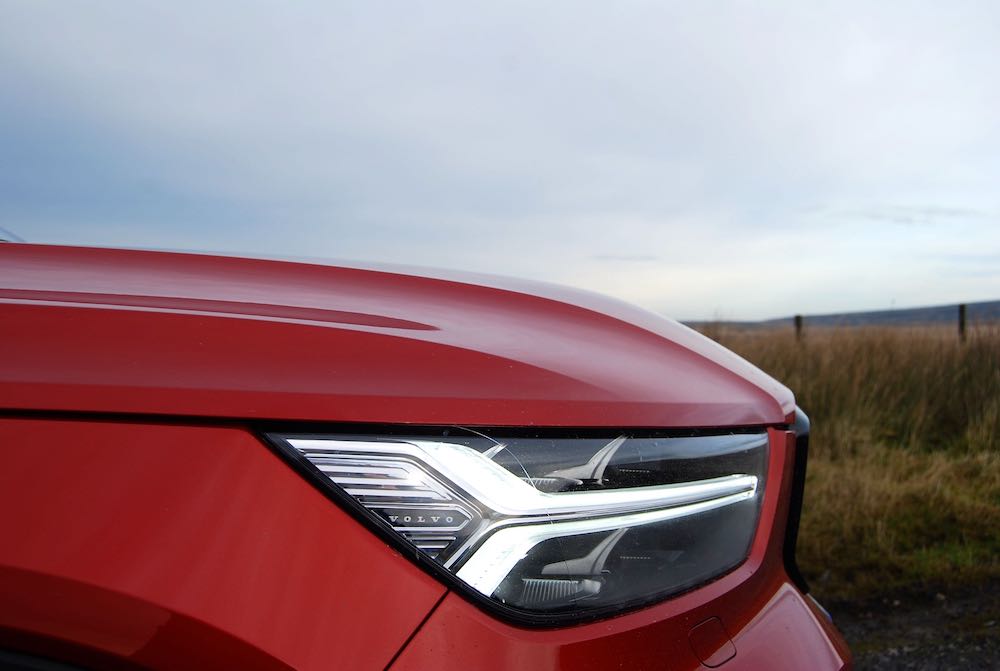 There's still typical Volvo hallmarks like the Thor's hammer front lights and vertically stacked boomerang rear lights, so even with its daring design, it's undeniably a Volvo.
Typically Volvo Inside
Inside, too, you're in doubt where your car came from. Volvo's vertically arranged air-vents are there, as are the little Swedish flags on the seats. The concave design cues from the exterior are also inside, and you even get an expensive-looking glass gear-knob on higher spec models, just like larger, more costly Volvos.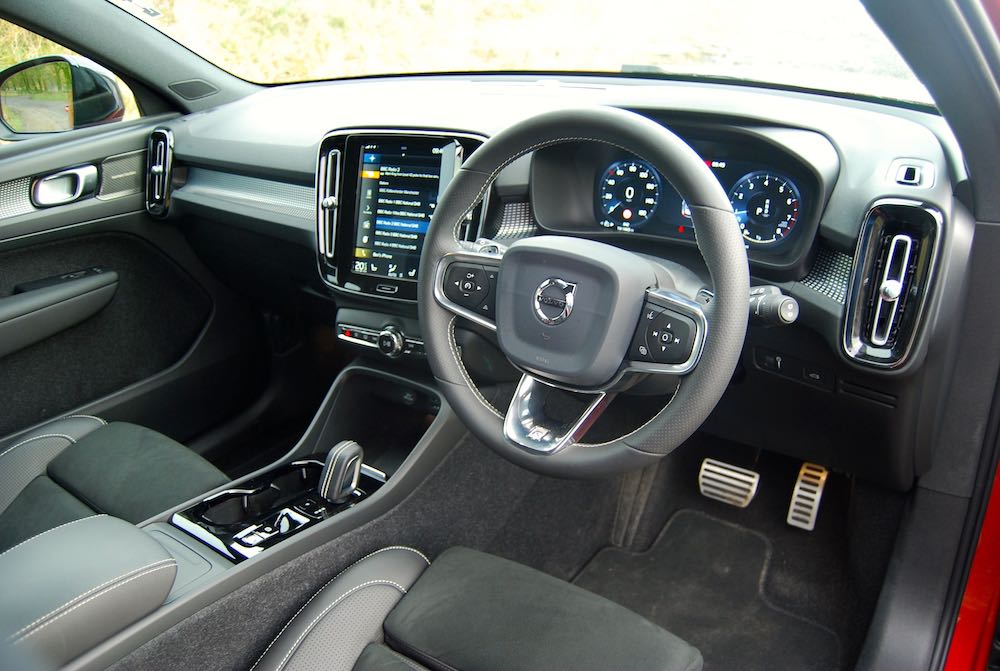 This may be the smallest Volvo SUV but they've done an admirable job of making sure you're not cramped inside. At 460 litres, the boot does lose out to the Q3 and Evoque in terms of space, but when you've also got a relatively small engine bay too, there's plenty of room to spread out inside, even in the rear seats.
Volvo Still Do Diesel
Volvo's commitment to cleaning up the environment states that every car they make will be available as a hybrid or electric. The XC40 backs this up but if you don't want the twin-engine plug in version, there's plenty of other options available. Volvo haven't totally ditched diesel as some brands have, and there's a 2.0 litre unit on offer with either 150bhp (D3) or 190bhp (D4).
Petrol is raging back into fashion, though, even on SUVs, and our test car comes with a 1.5 litre, three-cylinder unit producing 163bhp. You can definitely tell it's a 3-cylinder, especially with its distinctive thrum, but it's a lot smoother than some. You can spec it with a six-speed manual gearbox or the 8-speed automatic we have here. If you do decide to go for the three-cylinder, it's front-wheel-drive only; if you need 4WD you'll have to go for either the 2.0l petrol (T4) or a diesel.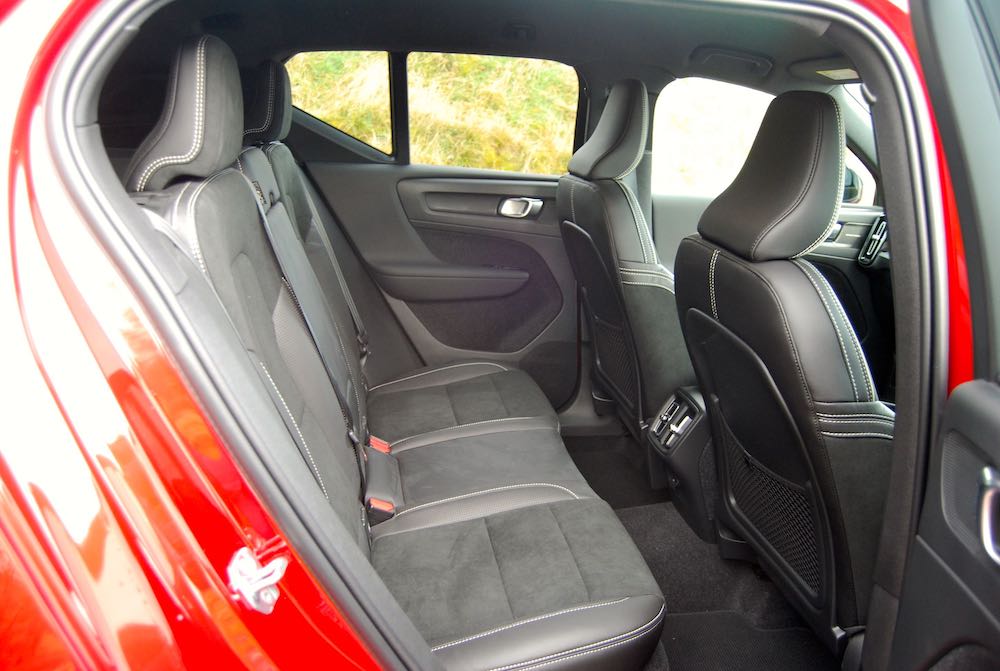 Three Specs Plus Pro Upgrades
There's been a recent cull in spec choices of the XC40 and the base-level 'Momentum Core' has been deemed no longer necessary. There's now three specs; Momentum, R-Design and Inscription; their sub-headings are Premium, Sport & Luxury respectively. Whichever one you opt for, there's then a Pro upgrade which costs an extra £1,600 – £1,900 and adds 7 features including heated seats, heated windscreen, LED active headlights and upgraded wheels.
Relaxing But Not The Sportiest
Driving the XC40 is about as stressful as driving a Volvo should be; i.e. – it's not. Even our R-Design version with its Sports Chassis is all about the comfort and it feels a lot larger than it is. It's not set up for clipping apexes, though, especially this FWD version; the high centre of gravity does become apparent if you push it. No, what the XC40 does better than much of the opposition is refinement and tranquility, even with a 3-cylinder engine. The automatic transmission could be more decisive, though, and its double-trigger selection becomes tiresome quickly.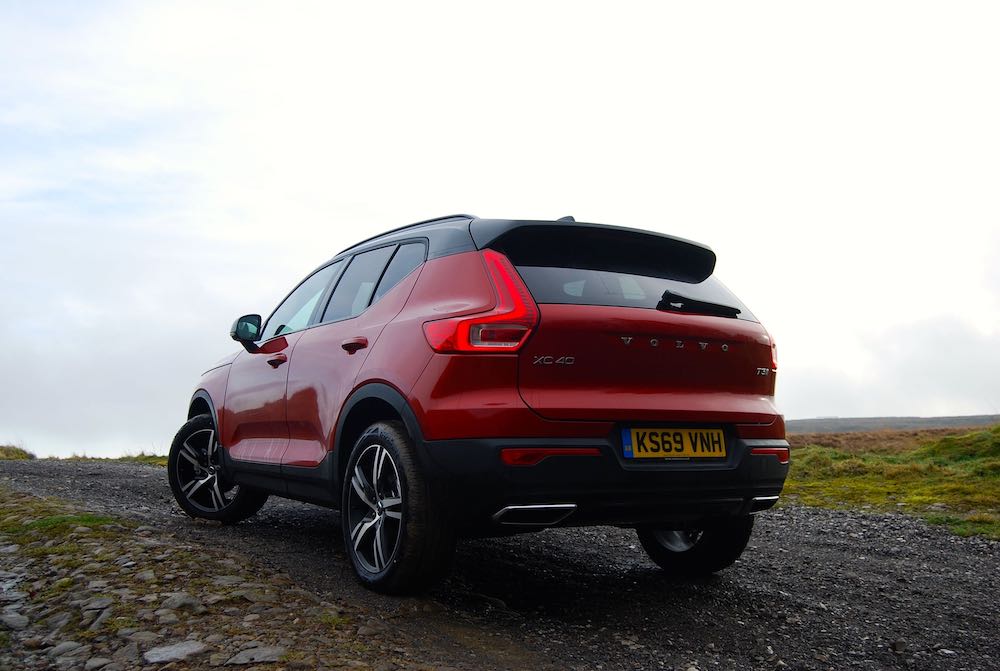 Should I Buy a Volvo XC40?
Volvo has always been a left-field alternative for those of us who like to play it safe. They've pulled out the stops with the XC40's design, though, so it's pleasingly distinctive and, despite not being as much of a driver's car as some of the completion, there's a wide selection of powertrains to choose from. Being a Volvo, it goes without saying that it's also safe as, if not safer than houses.
By Ben Harrington
Volvo XC40 T3 FWD R-Design Specifications:
Engine – 1.5l 3-Cylinder, Transmission – 8-speed auto Layout – Front engine, FWD, Power – 163bhp, Torque – 265Nm, Emissions – 147g/km CO2, Economy – 39.2 mpg combined, Maximum Speed – 124 mph, Acceleration – 9.3s 0-62mph, Price – £32,365 OTR, £38,440 As Tested
The Volvo XC40 is available now, priced from £28,965. For full details, go to: www.volvocars.com