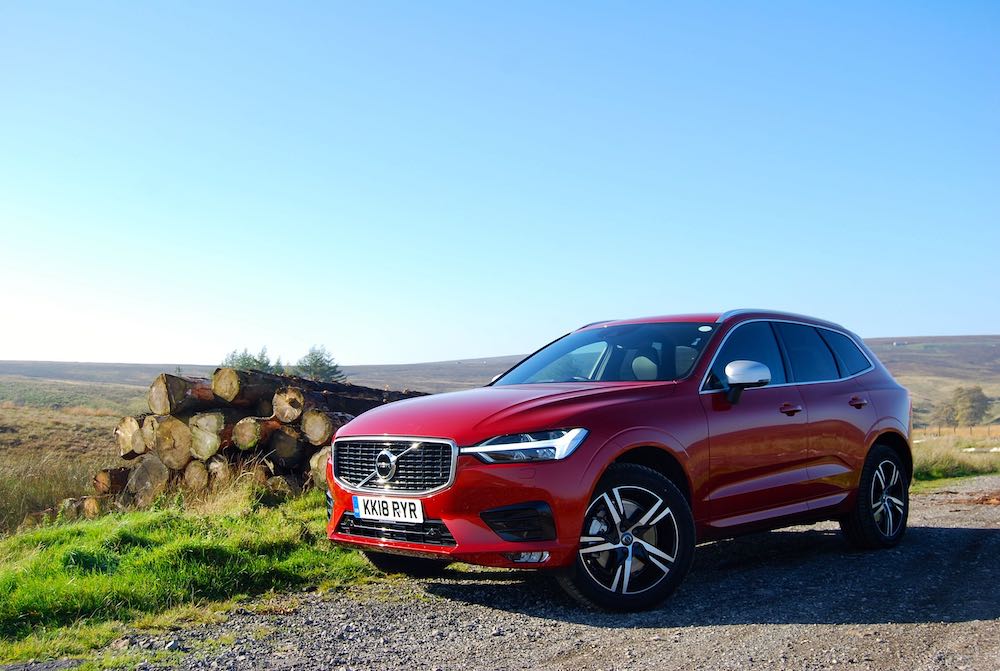 Nearly ten years on since the XC60 first saw the cold, Northern European light of day, the second generation is here. It's Volvo's most popular model & is their biggest seller worldwide. As well as this, Uber have selected it to be the first vehicle in their (currently ill-fated) autonomous fleet. With no lack of choice in the mid-size SUV market that shows no sign of abating, the XC60 has got to continue where the last one left off. No pressure, then.
Volvo XC60
10 years is a long time in any context, not least of which in automotive terms. Every manufacturer worth their salt sells competition for the XC60 & we've seen diesel go from the darling of the environmentalist to a dirty word only uttered at the greasiest trucker's cafes. Volvo themselves have swapped the Stars and Stripes for the Land of the Rising Sun with Geely buying them from Ford, and this new XC60 is the first model to be produced under their stewardship.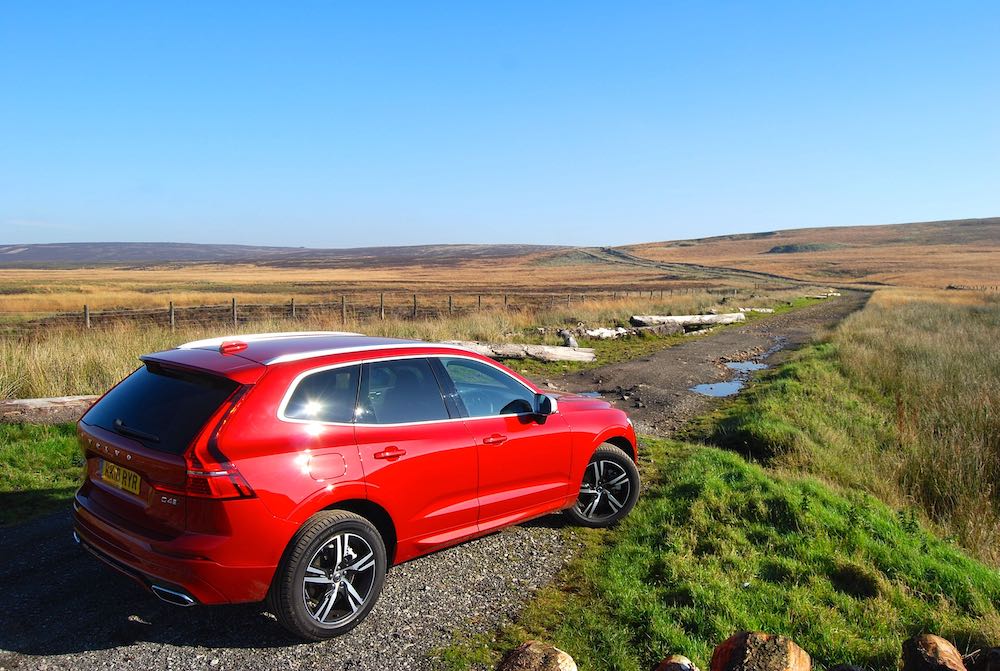 Volvo have made the XC60 more sleek than the outgoing model, a bit less chunky. The glass-housing is reduced slightly, the bonnet lengthened and the front windscreen is even more raked, making it look like it'll slip gracefully through the air, rather than constantly fight against it. By enlarging the XC60's wheel-arches – especially at the rear & also by giving it some pretty serious side swages, it's far less slab-sided than it was, more interesting to look at.
That large, vertical grille dominates the nose, bisected by the Volvo logo as you'd expect. It's now flanked by those Thor's hammer headlights that grace many current Volvo models, though; everyone likes a signature DRL. Speaking of lights, Volvo SUVs have always been recognisable by their curvy rear light clusters. This has been taken to another level on the XC60; it's slimmer & more eye-catching as it turns back towards the centre of the boot lid, returning towards the Volvo script.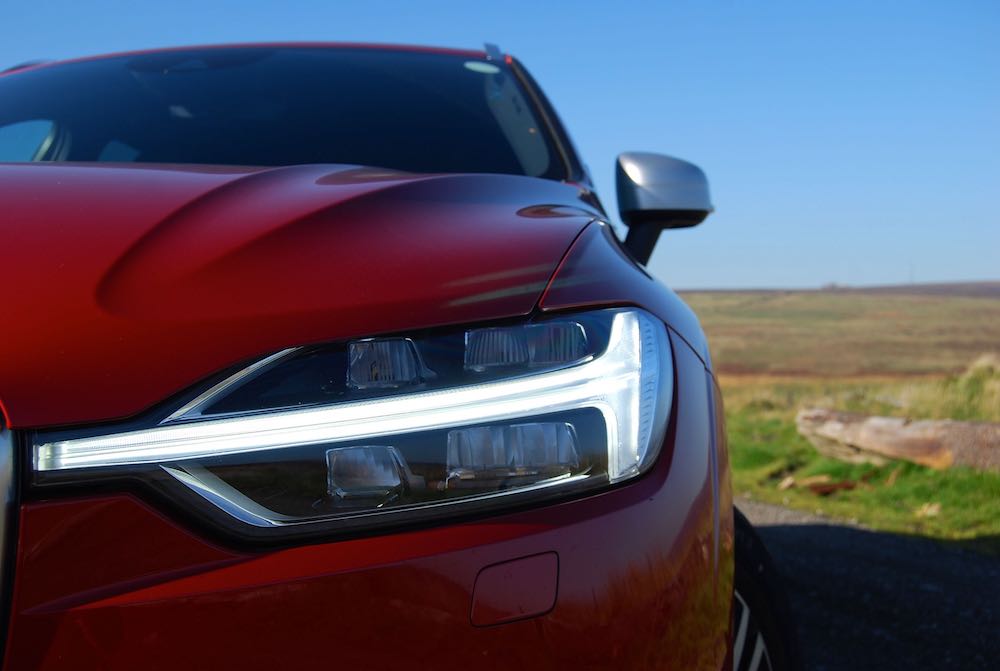 Still a Quality Interior
Inside the XC60 has seen a comprehensive revamp – it's less busy but there's also not quite as many interesting shapes. Many of the car's controls are now housed in a large, 9" infotainment system they call Sensus. It's a system that contains apps as well as adjustments to heated seats etc, all in hi-definition, although it's pretty easy to get used to once you've swiped around a bit. Volvo have been sensible enough to keep the heated front and rear windscreen controls in stand alone, conventional buttons that you actually press, so you can get underway as soon as possible. Geely might be Chinese but Volvo are still undeniably Swedish.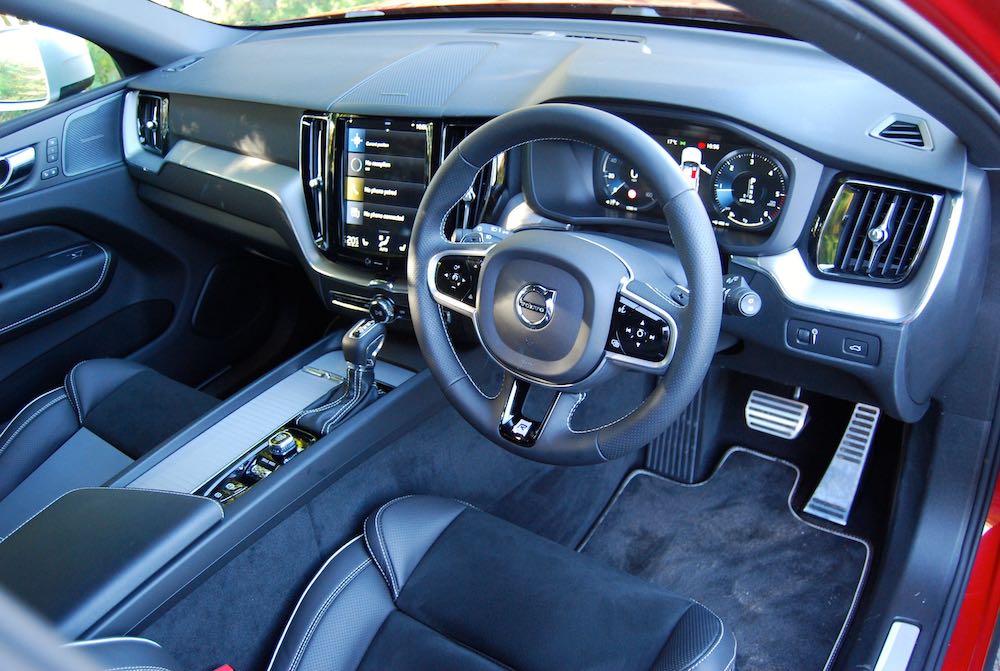 What Volvo have aimed at with the new XC60 is to better the competition in terms of comfort. There's more leg, knee and elbow room, especially in the rear, although we'd possibly avoid the sports seats in this R-Design spec as they are on the firm side.
Spotlight on Comfort
This comfort theme is amplified in how the new XC60 rides and handles the road. Even on the R-Design's standard 19" rims with their slivers of rubber, the XC60 is right up there with its big brother – the XC90 in terms of an unruffled ride, especially on the motorway. Despite the showy alloys, every single XC60 is AWD and comes with an off-road mode, so this is no sheep in wolf's clothing. It also comes with a 'Dynamic' mode which adds a certain sportiness; we wouldn't bother, it just detracts from that subtle refinement.
Less Intrusive Safety Features
To say a Volvo is safe is like saying water's wet; the two things are inextricably linked. This new one comes with a detection system for pedestrians, cyclists and large animals as standard, just in case you've missed them. Every XC60 also comes with oncoming lane mitigation the get you back in your lane. They even come with something called Run-Off Road protection, should you totally lose control and leave the road, tightening the front seat belts and allowing the front sections to collapse, mitigating injuries associated with hitting something like a sturdy tree, or a moose.
The last XC60 was jam-packed with safety features too, obviously, but they were intrusive and sometimes down-right annoying, to the point that you were tempted to render them completely useless by turning them off. Not any more. This new XC60 just works quietly in the background, keeping you safely on the right track and intervening if you're not.
4-Cylinder Engines Only
When it comes down to engines, there's now a choice of two diesels, one outright petrol and one petrol hybrid. All have four cylinders and all have a 1969cc capacity, with power starting at 190bhp for the D4 we have here, going up to 235bhp for the D5, 250bhp in the T5 petrol & 303bhp for the T8 hybrid. All are Euro 6 compliant and all are available with an 8-speed automatic, if you want a manual 'box, you're restricted to the D4 which can be mated to a 6-speed if you so desire.
What the D4 engine in our test car emphatically proves is that there's still a large space for diesel in this sector. It's smooth, quiet, virtually unnoticeable in the cabin and yet still achieves 0-60mph in 7.9s & over 50mpg on the combined cycle; don't write off diesel just yet.
Should I Buy A Volvo XC60?
Volvo had to be on the ball to keep the XC60 up there with the swathes of mid-size SUVs. They've managed to keep the air of Swedish cool going, whilst also making it one of the most comfortable rides you'll experience.
By Ben Harrington
Volvo XC60 D4 AWD R-Design Specifications
Engine – 2.0l four cylinder diesel, Transmission – 8 speed automatic, Layout – Front engine, 4WD, Power – 190bhp, Torque – 400Nm, Emissions – 148g/km CO2, Economy – 50.4mpg combined, Maximum Speed – 127 mph, Acceleration – 7.9s 0-60mph, Price – £40,020 OTR, £45,845 as tested
The Volvo XC60 is available now. For full details go to: www.volvocars.com