This is the S90, Volvo's typically understated answer to Audi's A6, BMW's 5 Series and the Mercedes E-Class. So, it's a luxury saloon designed for swallowing mile upon mile of motorway, freeway or autobahn. But it's no limousine; the individual who owns it is also envisaged to be the person who actually drives it.
Volvo S90 
It may have once been hip to be square, but Volvo's design metamorphosis looks to be complete. Put the S90 next to its German peers and it's the Swede with all the totally non-boxy curves. In fact, you'll struggle to find a straight line on it. Take two doors away and the S90 is Volvo spin-off – Polestar's 1 model; not a car that's oft-criticised for its lack of kerb-appeal.
Inside the S90 it's all Swedish vodka-bar cool, a look we've become accustomed to. Anyone who's sat in a current XC90 will recognise much of the dash, although air-vents etc are specific to the S90. Volvo have recently been known to display a real sense of patriotic fun, splashing miniature Swedish flags liberally around the place. Not so with the S90; it's all a bit more grown up in here.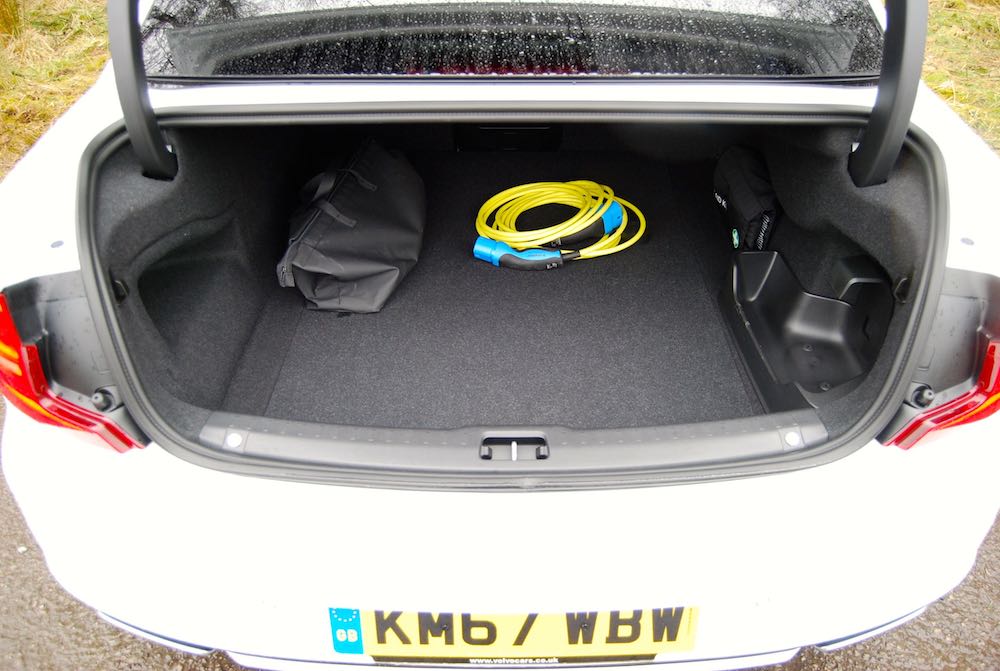 Volvo interiors just get better and better
Don't look upon this as a bad thing, though. The S90 has some serious competition to contend with in this sector and with this comes some very desirable places to sit. Volvo have produced some of the very best interiors for a while now, but the S90 really ramps things up. The 9" centre console screen is crystal clear and a cinch to use its many features, the seats are the epitome of supportive comfort and touches like the genuine Swedish-glass gear selector and chain-mail trim add real class. The only negative inside the S90 is a slight lack of headroom; that's the price you pay for those looks, I suppose.
When one engine just isn't enough
The S90 range starts from £35,620 which makes it slightly more expensive than an A6, cheaper than a 5 Series and about the same as an E-Class. This one's a bit more, though. This one starts at £57,305 and that's because it's Volvo's S90 Twin Engine, or PHEV as we've come to know them. It's only available in R-Design Pro spec like this one or Inscription Pro for £58,055. What you get for your money is Volvo's turbocharged, 2.0 litre, 4-cylinder petrol engine producing 303bhp driving the front wheels. On top of this, there's a 10.4kWh battery housed in the transmission tunnel providing power for an 87bhp motor at the rear.
Some numbers:
A few numbers for you to mull over: 155mph, 0-60mph 4.7s, 48g/km CO2, 141mpg combined. The battery takes 7 hours to charge and Volvo claim a 31 mile electric-only range. In reality, drive the S90 T8 in Pure mode which uses battery power only and you'll get more like 20 miles away from a plug socket before the petrol engine kicks in. The way the engines/chassis/gearbox behave is altered via three further pre-set drive modes; namely – Power for maximum fun, AWD for maximum grip and a far less exciting sounding Hybrid mode which is the default setting. Should your batteries run low, the gear selector has a B as well as the usual P, R, N & D. What B does is utilise engine braking, turning into a generator to recharge the batteries alongside the kinetic energy recouped from the brakes. There's a further recharge mode in the central screen's settings which uses more of the engine's power to charge the batteries whilst you're driving.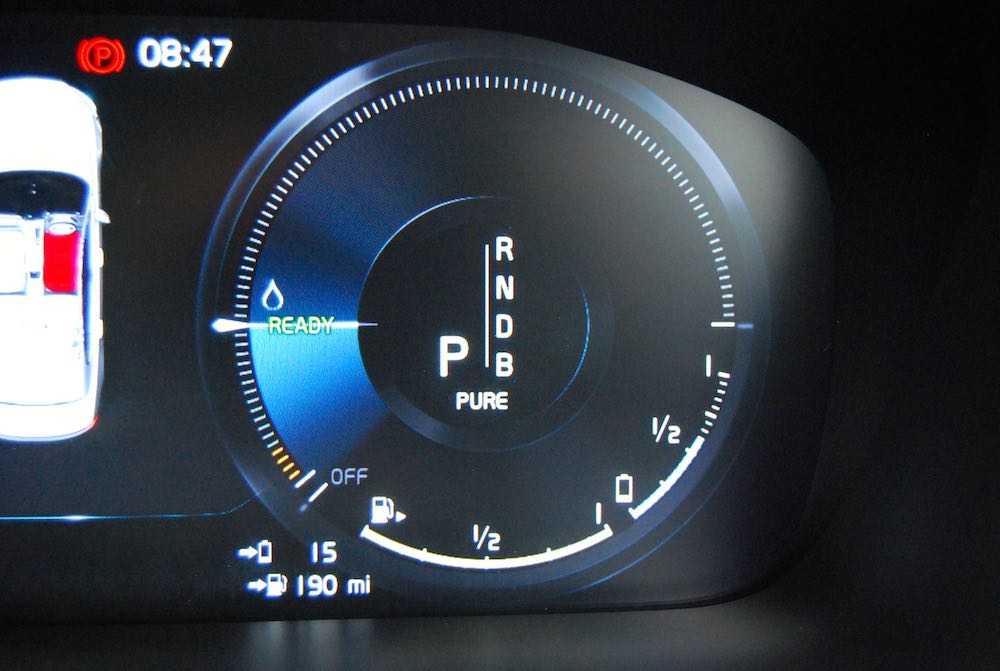 A big number:
Well, here's another number that's worth some consideration; 2035 kg. That's what the S90 T8 weighs in at – a whopping 350 kg more than the lightest S90. What this means in reality is a slight reluctance to changes of direction and more pressure needed on the brake pedal than you might expect. It also means that petrol engine is working pretty hard when it's going solo, even harder if you're asking it to recharge some batteries, too. Couple this with a reduced, 50-litre petrol tank and you could see your fuel gauge moving pretty quickly.
Should I buy a Volvo S90 T8?
The S90 T8 looks great, has a wonderful interior and, being a Volvo, is stuffed full of safety features as you might expect. It comes with an impressive array of numbers, not least its 13% BIK for company car users. At £57,305 there is a price to pay, though.
By Ben Harrington
Volvo S90 T8 Twin Engine Specifications:
Engine –

 2.0 l 4-cyl petrol & 10.4kWh battery,

Layout – 

Front & Rear engine, 4WD,

Transmission –

 8-speed automatic,

Power –

 390bhp, 

Acceleration – 

0-60mph – 4.7s,

Maximum Speed –

155mph, Maximum Torque –

6

50

Nm,

Economy –

 141.8 mpg combined, Emissions – 

48

g/km CO2,

Price –

£57,305 OTR, £64,730 as tested.

The Volvo S90 T8 is available now. For full details go to: www.volvocars.com