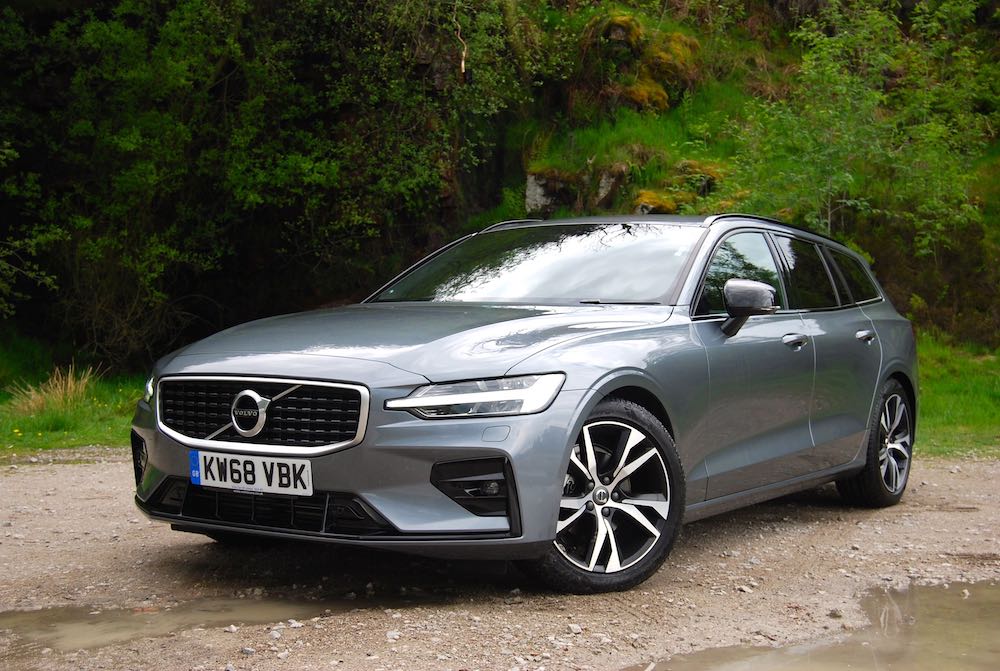 Volvo V60
Think 'Volvo' and the word 'estate' usually comes not long after. Despite the relentless surge in the popularity of SUVs – many wearing Volvo badges, by the way – this is a brand who aren't giving up on the genre. When Geely acquired the marque, many thought this would see Volvo losing some of their inherent Swedish-ness and core values. Yet, despite estate cars not featuring heavily in China, Volvo are still bringing us big, safe wagons. This is their medium-sized one: the V60.
Boxy right angles probably aren't the first tools a modern-day car designer will lay down for their latest creation, but that's part of what made Volvo estates great. Sticking with an upright face and similarly near-flat rear end keeps up this general silhouette, but what's in-between has been updated to keep it relevant.
Slippery Looks
The windscreen is quite severely raked and the glass-housing tapers towards the rear, all of which adds a slippery, streamlined look. The wheel arches converge perfectly into the alloys – 18"s are standard, by the way – go for the Polestar version and you get 19"s. Thor's Hammer headlights have established themselves as a Volvo institution; yes, they're a bit gimmicky, but everyone loves a nod to an Avenger – don't they? At the rear are another Volvo staple – those tall, chicane-line lights. It's amazing how manufacturers distinguish themselves through light clusters these days.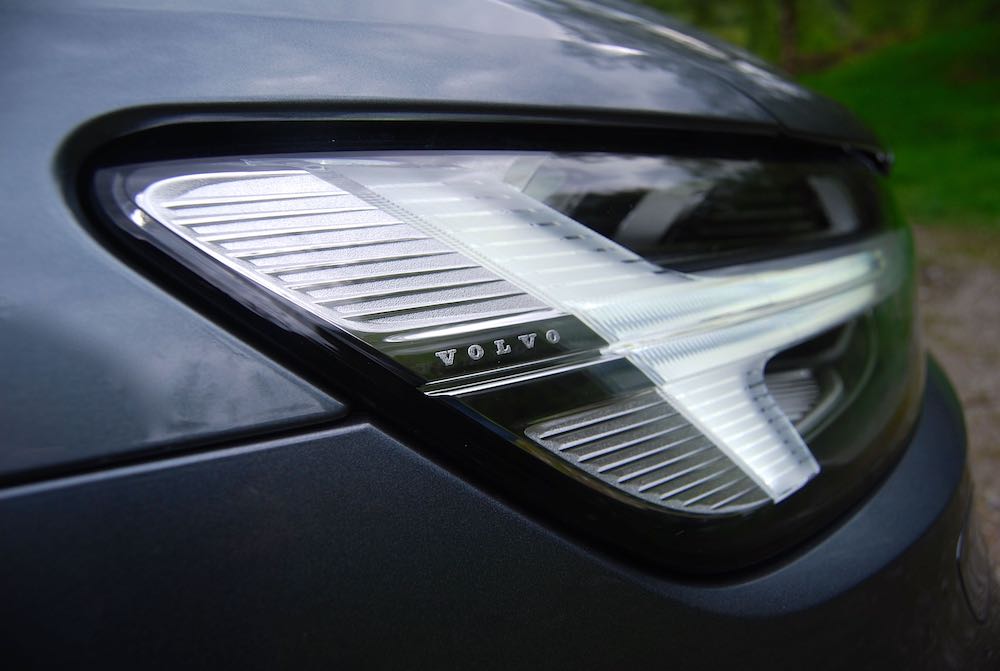 Swedish, Understated Cool
Inside the V60 is the understated, minimalist, classy approach we've become accustomed to for a few years now. There's matte finishes aplenty, plus some crowd-pleasers in the shape of little Swedish flags protruding from the sides of the seats. The air-vents are vertically arranged – another Volvo trademark, and the main cabin vents flank the sided of a crystal clear infotainment screen.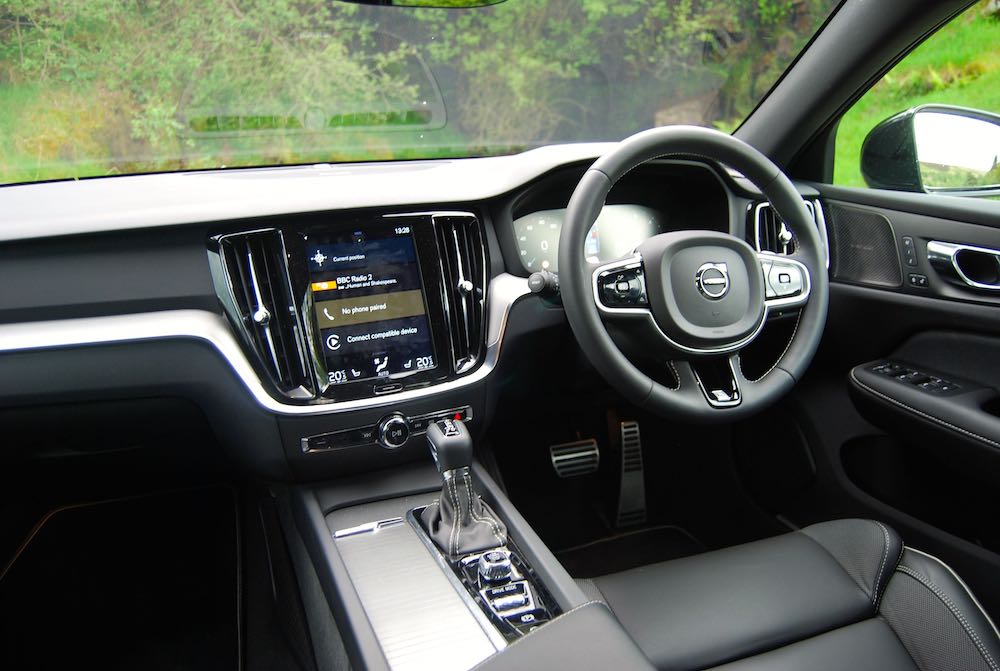 Speaking of which, at 9" it's a big screen, that's for sure, and the graphics are some of the most appealing you'll see, in anything. Navigating around could be more simple, yes, plus the fact that the Apple CarPlay/Android Auto you've paid extra for (£300) isn't displayed in full screen does grate slightly. Apart from that, it is a good system – just not quite the best, especially if you want to quickly alter the heating.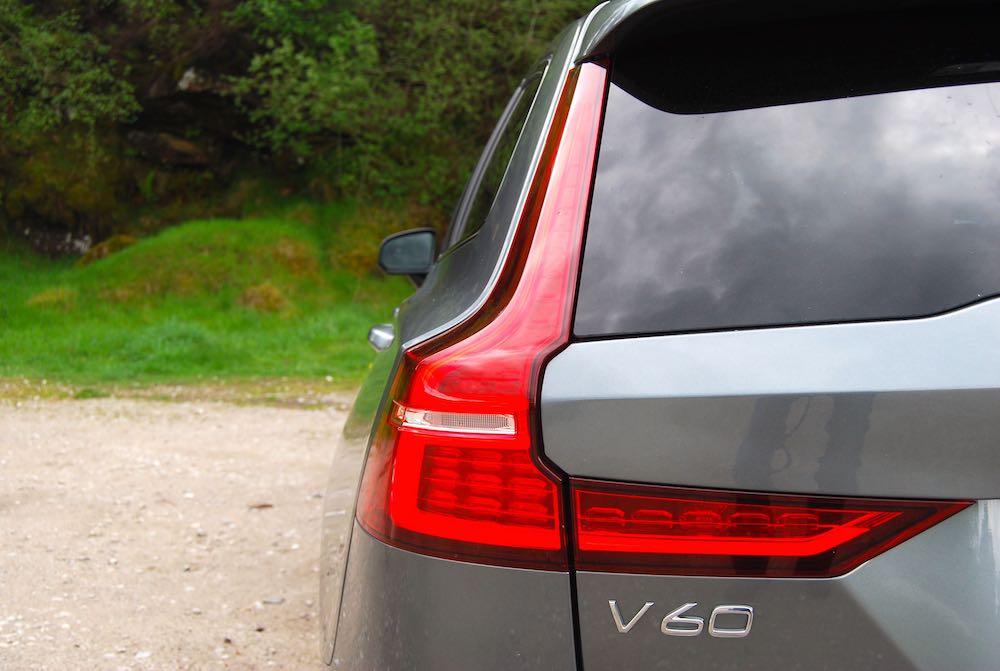 Spacious Rear Seats
What is most impressive about the V60 is how much room there is inside, especially in the back seats. Considering this isn't even Volvo's largest estate (that's the V90), sit in the rear, even behind taller front seat occupants and you'll be hard pressed to fault the leg and head room. This is because the V60 is based on an all-new, SPA platform, adding a significant 10cm to its already fairly large wheelbase. It might not sound particularly thrilling, but with 529 litres on tap, the V60 trounces the 3 series and C-Class estates in terms of boot space, even with people in those spacious rear seats. Your family will thank you for that on long journeys. Go for the £500 Convenience Pack, and we recommend you do, and you get power folding rear seats and a grocery bag holder in the boot. It's the little things……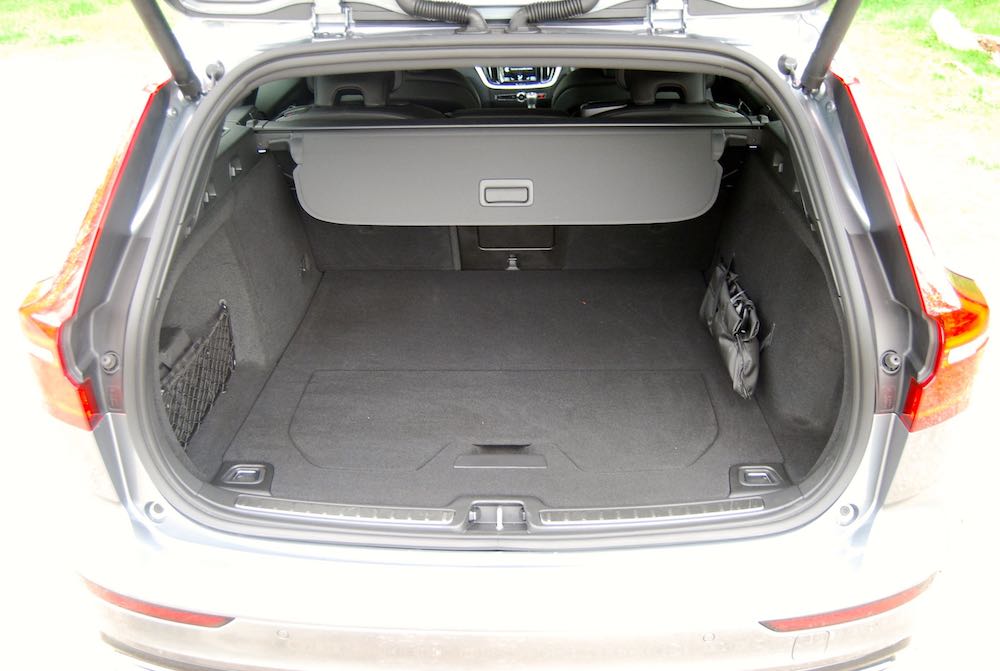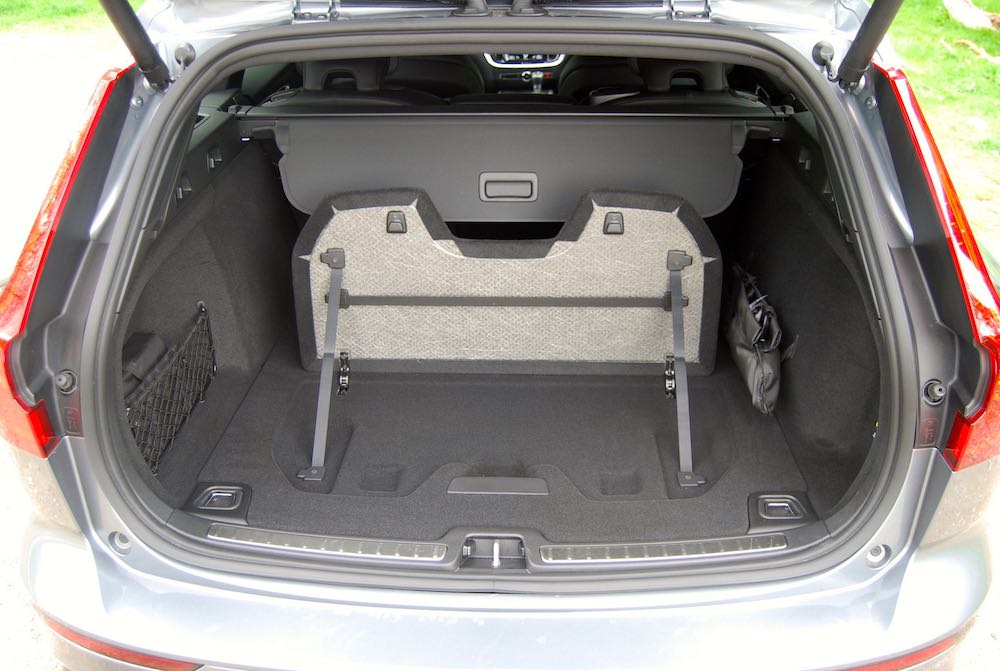 Ultra Safe, Naturally
So, the V60 looks good, both inside and out, possibly more attractive than any of the predominantly German competition, in fact. It's also ultra-safe, naturally, using camera and radar technology to detect hazards on the road. The V60 then either steers you clear of it, or stops before you get to it using braking and steering technology, all the while making sure you don't leave the road altogether. Should the worst happen, Volvo are still at the forefront of impact tech for both passengers and pedestrians. They're clinging firmly onto that safe reputation, and everyone else is still trying to catch up as they aim for zero deaths or serious injuries in their products.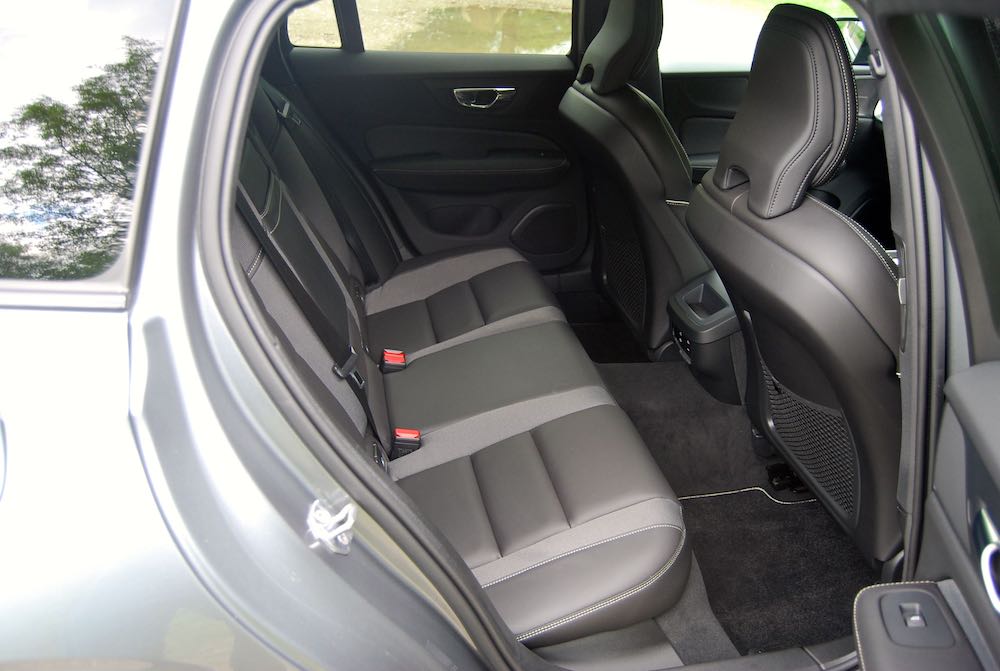 Lacks Driving Excitement
So what's not to like? Well, the driving experience doesn't quite live up to the looks. Despite the chassis being all-new and sophisticated, the drivetrain is front-wheel-drive only, unless you go for a T8 hybrid or Cross Country variant. Basically, there's no rear wheel drive or 4×4 option on 'normal' V60s. That isn't a massive problem, especially if nice, relaxing driving is your thing – it even responds if you press on……to a point.
There's nothing wrong with the V60's choice of 2.0l, 4-cylinder engines, be it petrol or diesel – they're both smooth and quiet, and the diesel will realistically average over 60mpg. You can even have the petrol with 250bhp, which is considerable. This is the D3 version with 150bhp. It returns up to 51.4mpg & emits 123g/km CO2; as much as Volvo are shying away from diesel, engines like this are just good at everything, if not particularly spectacular. The issue comes if you want some real driving satisfaction from your luxury estate. The indecisive, 8-speed automatic transmission in our test car isn't up to the task and the whole car just feels like it'd rather take things a little easier, if you don't mind, and feedback about what's going on is minimal at best.
Should I Buy A Volvo V60?
It's hard to fault the V60; it looks good, it's spacious & economical, plus it's typically safe. Its only real stumbling block is all-out driver satisfaction; if that's your thing, you may need to look elsewhere.
By Ben Harrington
Volvo V60 D3 R-Design Specifications
Engine – 2.0l 4-Cylinder diesel, Transmission – 8-speed automatic, Layout – Front engine, FWD, Power – 150bhp, Torque – 320Nm, Emissions – 123g/km CO2, Economy – 51.4mpg combined, Maximum Speed – 127mph, Acceleration – 9.9-s 0-62 mph, Price – £36,960 OTR, £41,860 As tested
The Volvo V60 is available now, priced from £34,315. For full details go to: www.volvocars.com