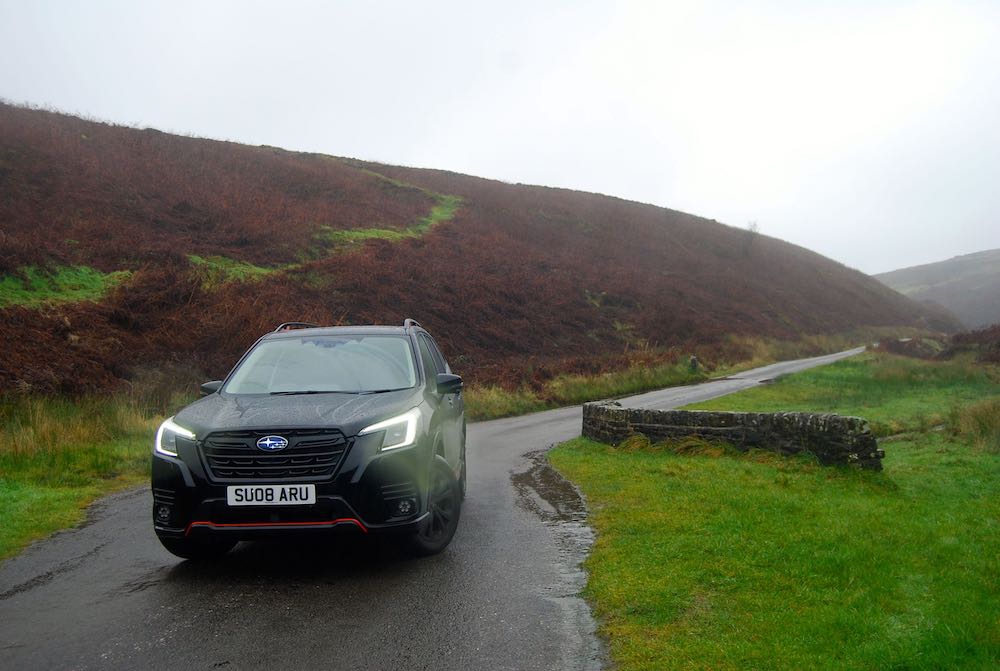 Subaru Forester
The Subaru Forester has been around for nearly 30 years over 5 generations. It does proper off-roady stuff that its crossover competition could only dream of and yet it does an impressive job of fading into the background with minimal fuss.
Based on the now sadly defunct Impreza, the Forester started off life as a bit of a rough 'n' tumble estate car, equipped with Subaru's legendary symmetrical AWD system. These days it's grown in all directions and stands as tall as, say a Rav4 so it's a proper SUV. The Forester's had a facelift recently too which also brought about a few mechanical tweaks and interior improvements.
Safe as proverbial houses
Built on Subaru's Global Platform chassis it's more rigid, ergo stronger, more responsive, more stable and more resistant to roll. All of this goes a long way towards contributing to the Forester's 5-star Euro NCAP rating. Of course, it's the tech the Forester comes with that improves its safety rating, too. Every model comes with adaptive cruise control, pre-collision braking, rear vehicle detection, driver monitoring and EyeSight driver assist.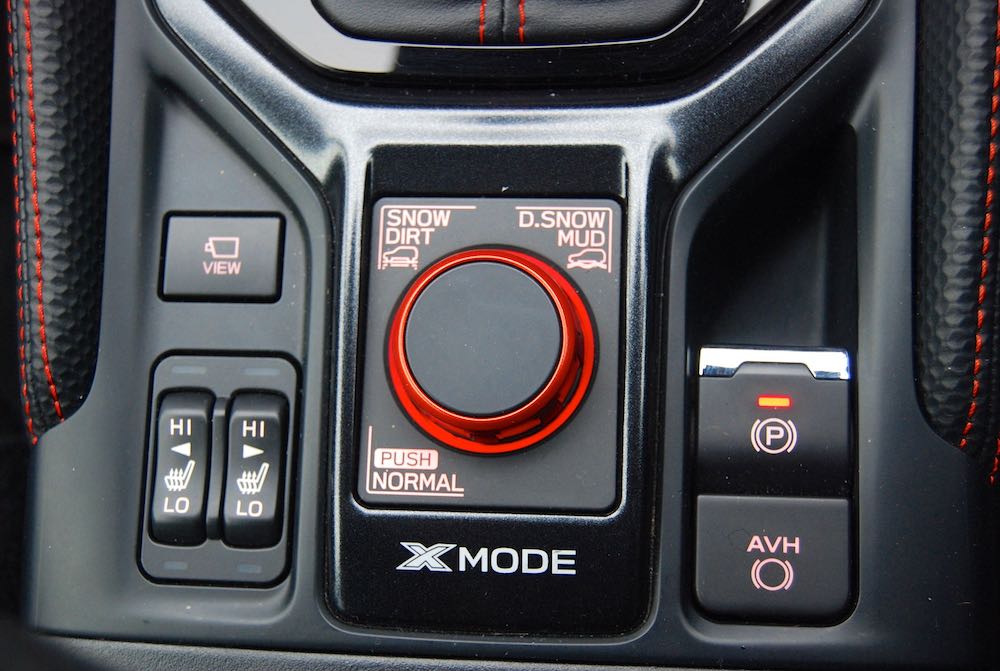 AWD, one choice of powertrain
In terms of powertrains, choice in the Forester is limited to say the least. Diesel is a distant memory across the Subaru range; everything's either petrol or electric now and the Forester comes with their self-charging hybrid only. It's a 2.0l petrol engine linked to an electric motor, all driving all four wheels when required through a CVT transmission. Subaru fans of old will be pleased to know the engine is a flat-four, imaginatively called e-Boxer. Don't expect that electric motor to provide 30 miles of silent range, though, it's rarely going solo and when it is it's only at very low speeds.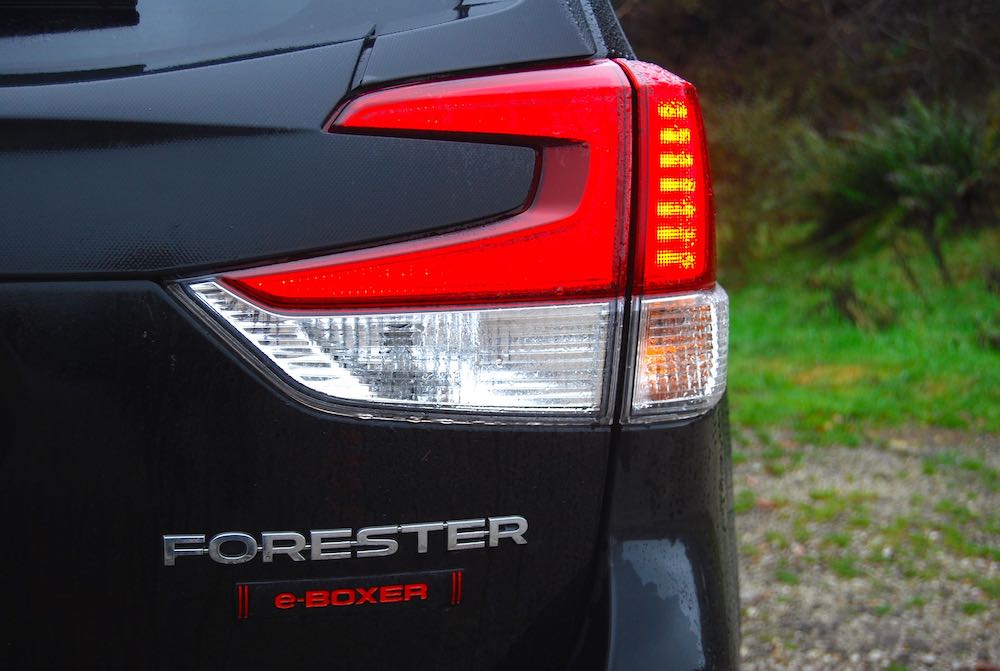 CVT gearboxes are never going to be at the top of the list in terms of driver satisfaction but they weren't invented for that. Their purpose is to be economical and that's what this adds to the Forester and contributes towards keeping this SUV relevant by today's standards. So, yes, the gearbox is a tad whiney but Subaru's e-Boxer engine nestled way down in the bay makes for a low centre of gravity and their permanent AWD system give great levels of grip; two staple elements of Subarus gone by that still exist today.
Actually need off-road ability? – look no further
The mechanical tweaks the Forester received for 2023 have improved its ride quality on tarmac slightly but it still loses out to its true crossover competition. And that's mainly because this is no crossover that'd struggle to negotiate anything more rugged than a damaged kerbstone. This is a Subaru, a brand famed for its off-road prowess and if that's something you'll genuinely use, the Forester kicks the competition firmly into the long grass.
If you can excuse the stereotype, it's often said that the Europeans prefer things clean and unfussy but the Japanese like a vast array of buttons and switches in their car interior. If there's any truth in that they're going to love life inside the Forester; everywhere you look there's something to press or turn and that's the polar opposite of today's trend for burying everything within the infotainment system.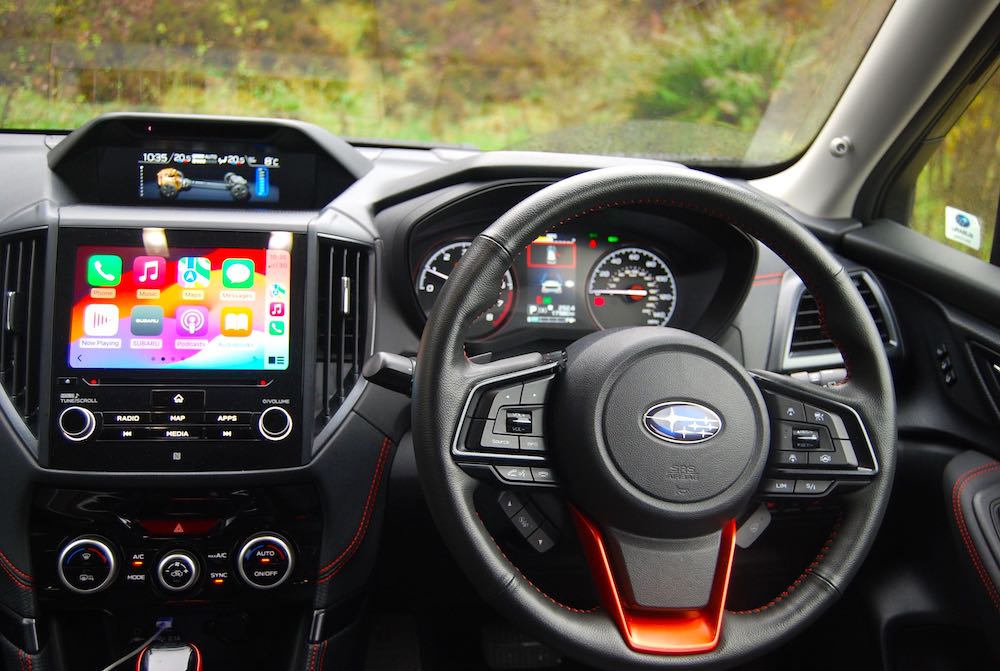 Busy it may be, but everything inside the Forester looks and feels of a decent quality. It may not have the finesse of, say, an Audi interior but nothing threatens to fall off or break, either. Like the rest of the car, the Forester's seating position has been elevated and it now gets the reassuringly high view that SUV owners love.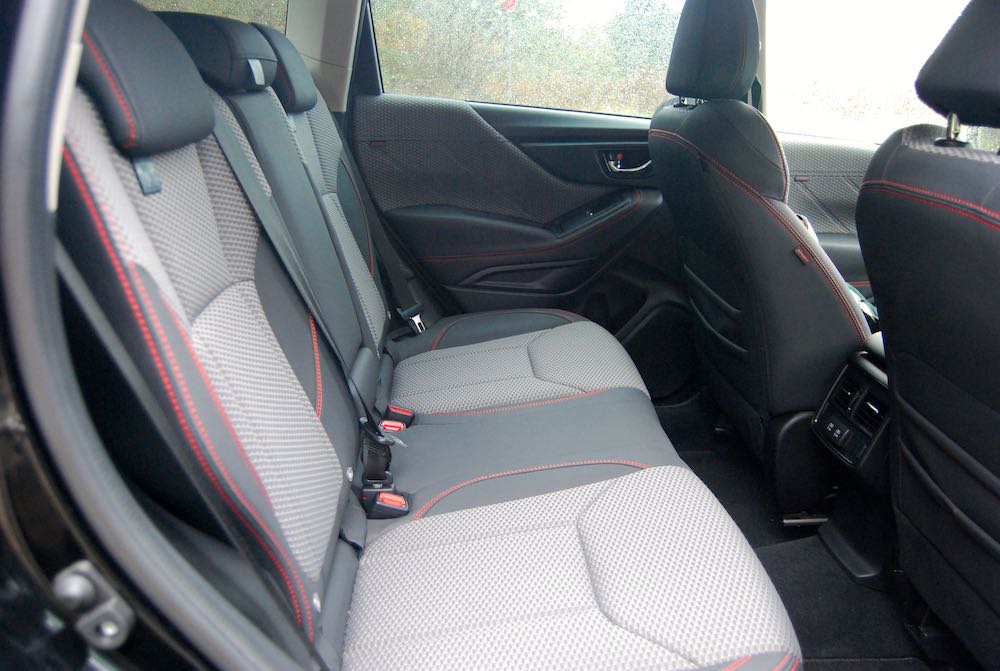 Should I buy a Subaru Forester?
If modern crossovers and 'lifestyle' SUVs have cemented a reputation for all-show and no off-road-go, the Subaru Forester is undeniably the antidote. One engine and the mildest of hybrid systems does affect economy but despite 34.7mpg combined being nothing to write home about, it's not the worst either. At a shade under £38k for the base model, the Forester's not especially cheap, but it's probably one of the safest, most reliable options on the market for the money.
By Ben Harrington
2023 Subaru Forester Sport Specifications:
Engine – 2.0-l flat-four petrol, Transmission – CVT Auto, Layout – Front engine, AWD, Power – 148bhp, Emissions – 185g/km CO2, Economy – 37.4mpg, Maximum Speed – 117mph, Acceleration – 11.8s – 0-62mph
The 2023 Subaru Forester is available now, priced from £37,990. For full details go to:www.subaru.co.uk