Subaru XV
Whether one's tackling the Australian outback or being thrown around a rally stage, Subaru have built themselves a hard-earned reputation that screams build-quality, reliability, performance and, dare we say – machismo?
Toyota joint project – the BRZ aside, if you look at Subaru's current range, they seem to be establishing themselves as something of a specialist in estate cars; rugged, go-anywhere estate cars.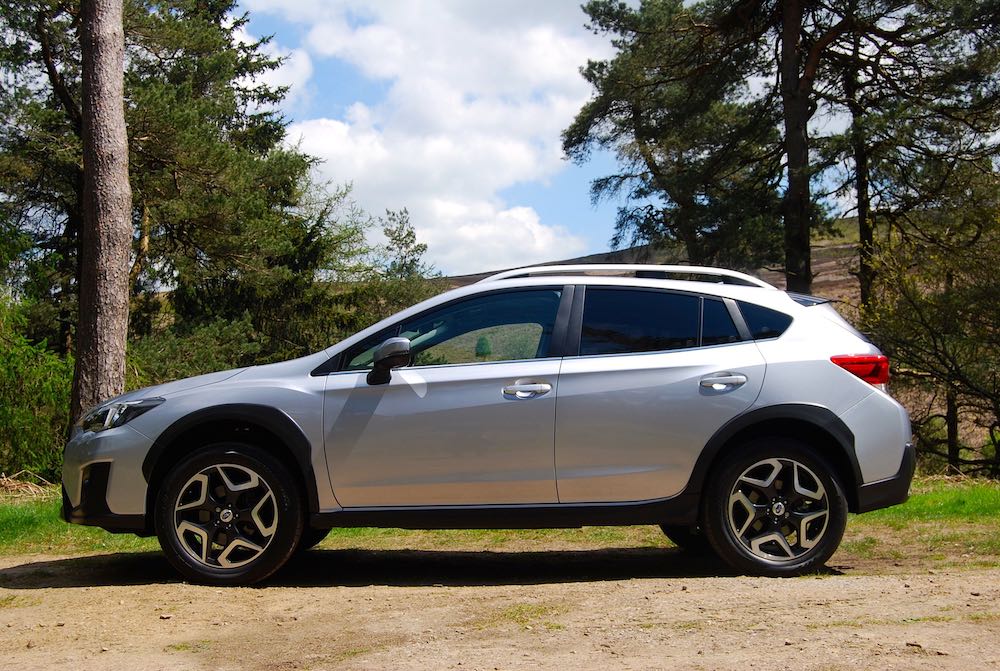 A Subaru Crossover?!
This is the XV and, according to their own website, it's a crossover. That's right – Subaru have added a crossover of all things to their range. Now, the genre itself doesn't exactly inspire visions of tackling The Rubicon, more Saturday afternoons in Tesco car park, so can Subaru add their own twist to things?
There's good news on the authenticity stakes – every XV has permanent symmetrical all-wheel drive, so this is definitely no jacked-up shopping cart. There's X-Mode and Hill Descent Control, too, so even if Subaru's 4WD system is designed more for on-road grip, the XV, with its 220mm clearance should tackle some less regular surfaces.
Two Petrol Engines
Powering this all-wheel drive system is a choice of two engines; a 1.6l & a 2.0l. Being a Subaru, they're both Boxer engines for a low centre of gravity, but they're also both petrol. If you didn't already hear, Subaru dropped diesel from its line up altogether in 2018, so it's petrol or nothing.
The two engines aren't wildly different in terms of performance or economy. The 1.6l produces 113bhp & 150Nm torque, with the 2.0l giving us 154bhp & 196Nm torque. Figures regarding economy are a little confusing, thanks to the 1.6 being rated on the new WLTP system and the 2.0 on the older NEDC.
Our test car has the 2.0l unit, which apparently returns 40.9mpg whilst emitting 155g/km CO2. There's not much wrong with it, per se, but you just can't help but feel that this genre feels more at home with a diesel under the bonnet. Yes, it's a dirty word at the moment, but the most modern diesel units are clean enough restore the reputation of oil burners, plus you get the dollops of torque diesels bring. Hopefully Subaru are working on restoring diesel back to their lineup – they've brought us some good ones in the past.
'Lineartronic' CVT 'box Only
So, the 2.0l petrol engine is adequate, getting the XV from 0-62mph in 10.2 seconds, even if it doesn't exactly stir the soul. What is a shame, though, is the range of gearboxes available in the XV, or the lack of. It only comes with a CVT unit, or 'Lineartronic' as Subaru call it, and it does nothing to add to the XV's driving experience, at all. It makes the whole drivetrain sound and feel wheezy, as only CVT 'boxes can. Yes, it takes minimal effort to drive and it'll happily cruise at motorway speeds, but spirited driving is beyond this gearbox's capability.
Inside the XV is the usual Subaru fare i.e. solid, well put together of reasonable quality plastics but nothing to write home about in terms of design or imagination. The driving position is good & high, and visibility isn't overly hampered by the XV's pillars.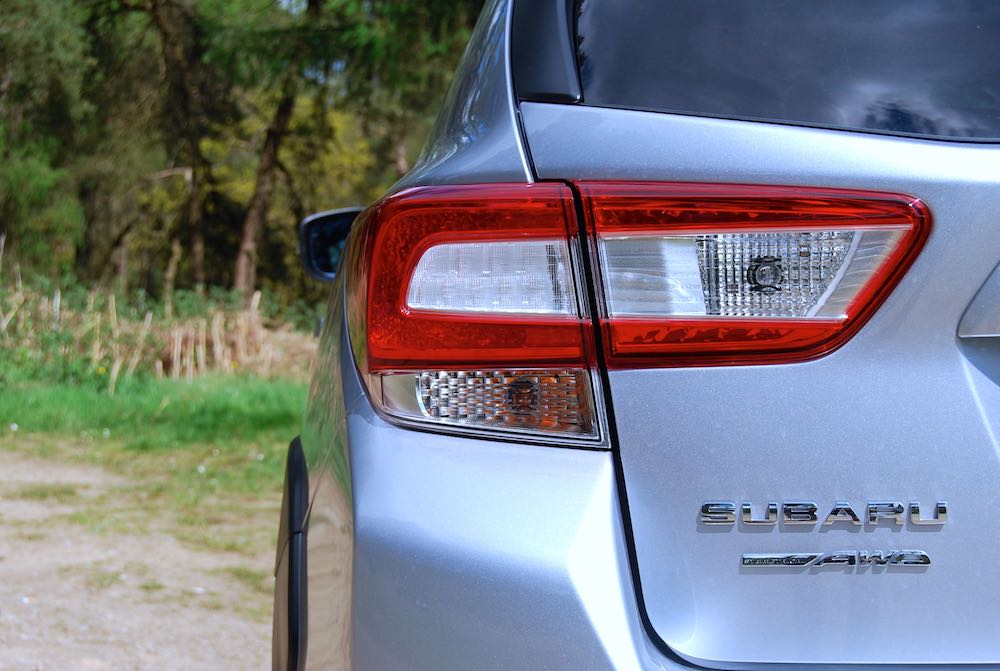 Voted Safest Brand 2019
Where the XV does excel, along with the rest of the Subaru range is in terms of safety. Subaru were voted 2019's Best Manufacturer for Safety Features in the Driver Power Survey, putting some decidedly Swedish & German noses out of joint in the process. At the heart of this is their EyeSight camera system that's standard in every XV and adds pre-collision throttle management & braking, lane sway and departure warning, lane keep assist and adaptive cruise control.
On top of EyeSight, every XV comes with blind spot monitoring, multiple airbags and Isofix. That's where Subaru have got things exactly right with the XV – the type of people who want a compact crossover typically then fill it with their family.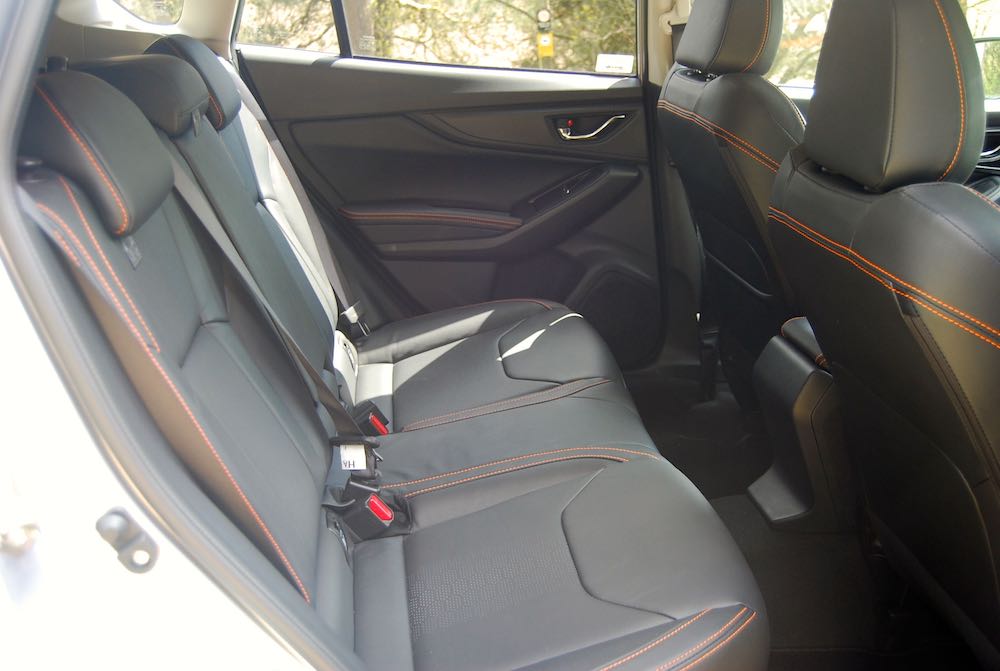 Should I Buy a Subaru XV?
With the XV, Subaru have added to the already crowded crossover market and given it their own twist. It won't win any prizes for driver satisfaction, even with 4WD, but it packs some proper off-road features if that's your thing, and, perhaps more pertinently – it's ultra safe.
By Ben Harrington
Subaru XV 2.0 SE Premium Specifications
Engine – 2.0l 4-Cylinder petrol, Transmission – CVT, Layout – Front engine, 4WD, Power – 154bhp, Torque – 196Nm, Emissions – 155g/km CO2, Economy – 40.9mpg combined, Maximum Speed – 120mph, Acceleration – 10.4-s 0-62 mph, Price – £28,525 OTR
The Subaru XV is available now, priced from £25,325. For full details go to: www.subaru.co.uk