Every manufacturer worth their salt seem to be jumping on the pickup bandwagon, so with their history of vans & trucks, it shouldn't come as that much of a surprise that Mercedes have cashed in with this – the X-Class, too.
Isn't the X-Class just a Navara?
To keep development costs down, the X-Class is based on Nissan's Navara, sharing its ladder-chassis, running gear and 2.3l, Renault turbo diesel engine. That's no bad thing – we like the Navara.
Mercedes buyers don't want a Nissan, though, or a Renault for that matter. They needn't worry – only the keenest eye will spot the truck the X-Class is based on (clue: look at the flat bed and rear doors if you can't see it). Look at the X-Class head on and, to the man on the street it's one of Mercedes' GL range. It's only when you directly compare the X-Class to a regular Mercedes SUV do you see the pickup's extra fog-lights and shiny chin spoiler.
Is it a Mercedes inside?
Thankfully it's the same story inside the X-Class. Pickups traditionally reek of their workhorse roots when it comes down to interior plastics and furnishings, not so the X-Class. There's brushed metals and some of those lovely aircraft-inspired air vents we've become accustomed to in Mercedes. The gear-selector is the only part of the X-Class' interior that lets it down, the rest of it is right up there with the class-leading VW Amarok.
If you're thinking the X-Class looks big, that's because it is. At 5340mm x 1920mm, it's significantly larger than the Navara it's based on (5225mm x 1790mm). It's a tall beast, too. At 1819mm, the roof-mounted radio aerial will scrape the barrier at the entrance to multi-storey car parks, and that's before you go for the £220 optional raised suspension.
The X-Class shares the Navara's rear coil suspension – no leaf springs here, meaning the ride is more car-like than the majority of pickups. The fact that Mercedes have widened the tracks and added their own dampers and springs helps in this department, too. As you might expect in a pickup, there's both low and high ratio 4WD, or you can leave it in RWD for regular tarmac driving. If 'proper' off-roading's your thing, £495 gets you a lock for the rear differential & downhill assist comes standard on all models.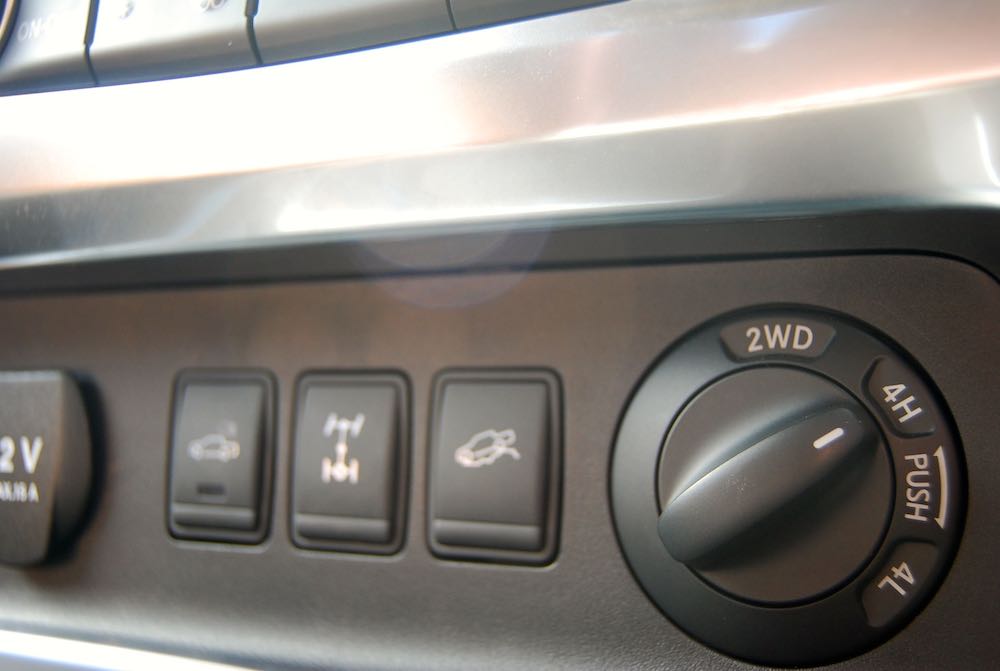 New V6 engine. Good.
Mercedes announced earlier this year that there would soon be a 350 d model joining the lineup. It's the 3.0l V6 found in the E-Class, producing 254bhp & 550Nm torque. This is a good thing and possibly something Mercedes should have offered from launch. Why? – because the 2.3l engine that's currently available with either one turbo (220 d) or two (250 d) feels sadly underpowered in this 2.2 tonne Goliath.
Having 'normal' car roots, the V6 will also be a lot smoother and more refined than the current offerings. Mercedes have done an admirable job of deadening sound for anyone sat inside the X-Class, but it's still not exactly creamy.
Transmission choices are simple; the 220 d comes with a 6-speed manual, the 250 d a 7-speed automatic that's smooth enough for a pickup but not what you'd expect from a Mercedes. Trim levels are Pure & Progressive, you can also go for the very manly sounding Power spec, but only with the more powerful engine.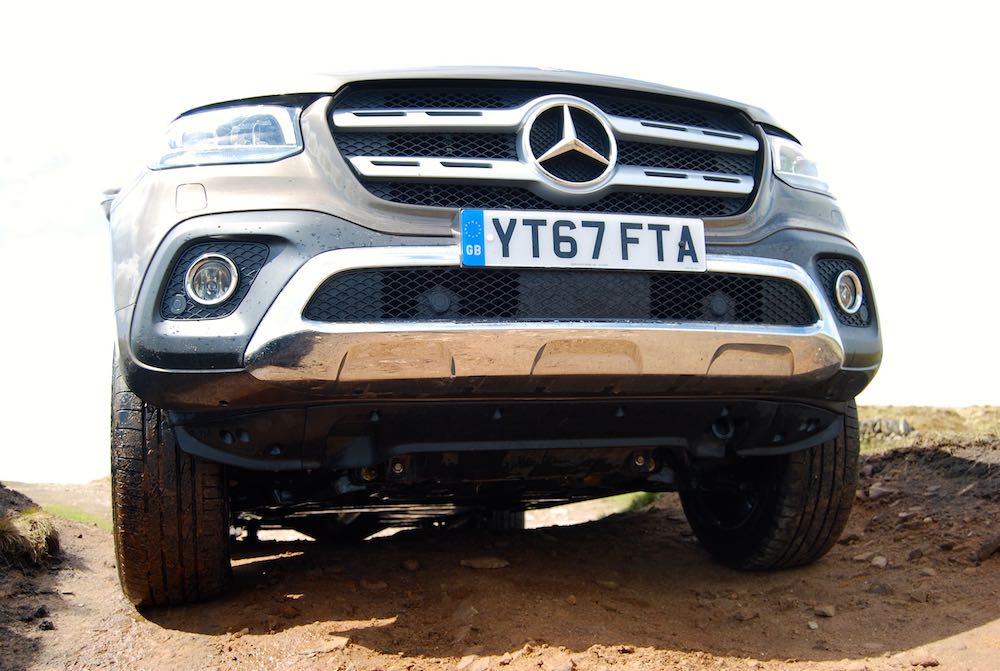 Every X-Class comes with a reversing camera as standard, and at over 5 metres long, that's probably for the best. Personally, I'd take parking sensors over a camera every time but they only come with either the optional Plus package (£840) or the Parking package (£1098).
Is the X-Class any good at the pickup stuff, though?
Getting stuff from A to B is a crucial role for most pickups, so how much can the X-Class carry? At 1587mm x 1560mm x 431mm, the load-bed is right up there with the competition, as is its payload which is over 1 tonne. The X-Class can also tow trailers up to 3500kg; as much as any pickup on sale in the UK today.
Should I buy an X-Class?
The X-Class starts at a shade under £33K, going up to nearly £41K at the top end so it's priced very similarly to the VW Amarok. The new V6 is expected to be priced at around £45K – a lot of money in anyone's book. If you want a capable pickup with a decent interior and a high-end badge, there's nothing to match the X-Class.
By Ben Harrington
Mercedes-Benz X-Class 250 d Power Specifications:
Engine –

 2.3l 4-cyl diesel,

Layout –

Front engine, 4WD,

Transmission –

 7-speed automatic,

Power –

 190bhp, 

Acceleration –

0-60mph – 11.8s,

Maximum Speed –

109mph, Maximum Torque –

45

0Nm,

Economy –

 35.8 mpg combined, Emissions – 

207

g/km CO2,

Price –

£40,920 OTR

The Mercedes-Benz X-Class is available now. For full details go to; www.mercedes-benz.co.uk