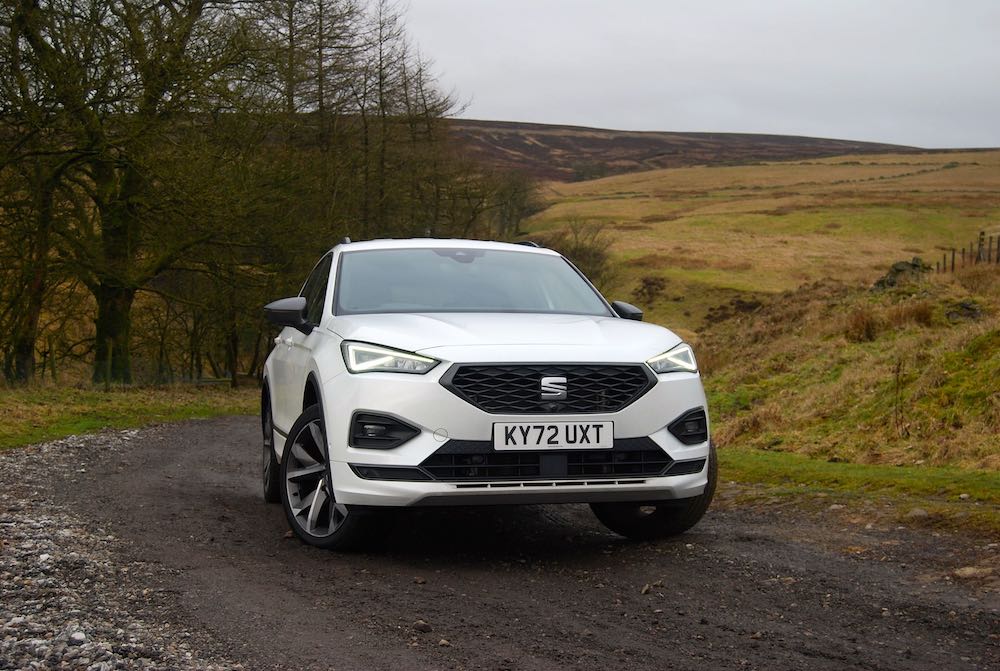 Seat Tarraco
Think of Seat and what the good people at VAG want you to picture is a quirky, sporty arm of their vast empire. A seven-seat SUV like the Tarraco we've got here may not be the most natural fit into that image, but since sub-sub brand Cupra came along, it's left a little more scope for Seat to relax a bit, not be in such a rush all the time.
If you're fairly sure you've never seen a Tarraco before, despite it being around for nearly five years now, that may be down to the success of a family member. We love the Skoda Kodiaq that shares its underpinnings with the Tarraco and it's immensely popular with families for good reason as it's so user-friendly. But, hang on a minute, the Kodiaq comes with 5 seats as standard and the Tarraco has 7 seats, so why overlook the Seat?
Kodiaq similarities
The bloodline the Tarraco shares with the Kodiaq is pretty obvious when viewed from the side especially. They're both what you'd call a 'neatly designed' SUV; nothing too OTT, just clean, simple lines with a near horizontal shoulder line. The Tarraco fits the Seat narrative by sporting neat, shallow overhangs and its face adds purpose and aggression. It's something of a shame that the rear, full-width light bar doesn't light up and the exhaust tips are fake, but there you go.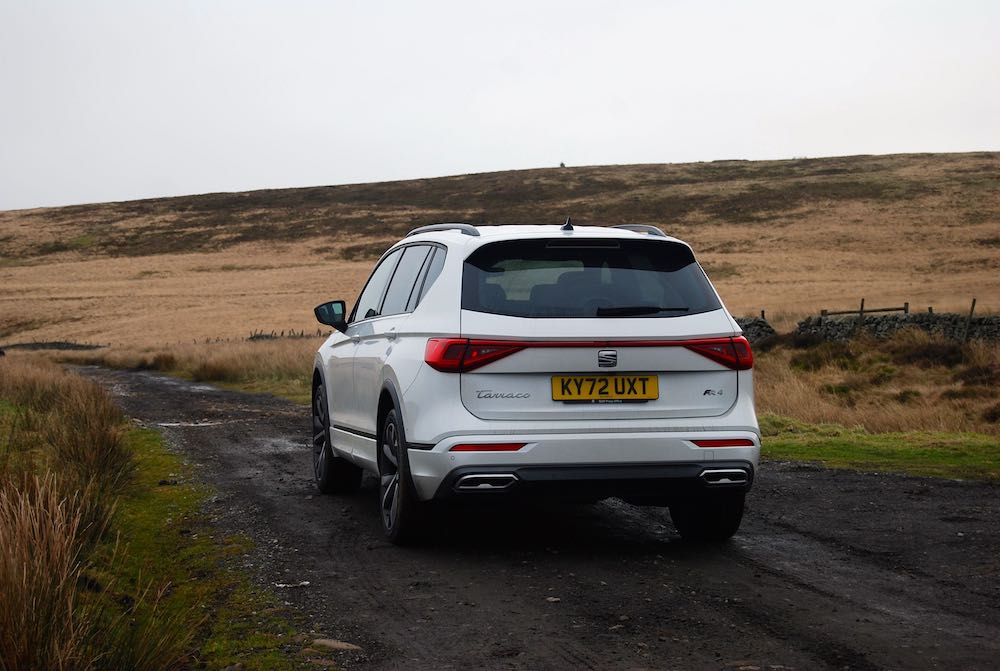 Usual reserved interior
Get past the gimmicky 'Hola' puddle lamps that adorn Seats these days and the interior is the usual calm, sedate affair you'd associate more with a German car than a Spanish one. Funny, that. Seats can usually be differentiated from other VAG products thanks to some sharp, pointy angles but the Tarraco is different. This is by far the most grown up Seat and it's an exercise in reserved maturity. You sit up nice and high, as this is an SUV after all, and thankfully Seat has kept minimising to a minimum, if that makes sense. Yes, there's a huge touch screen (9.2" on SE Technology spec and above), but there's also real dials and switches to avoid unwanted screen prodding whilst driving.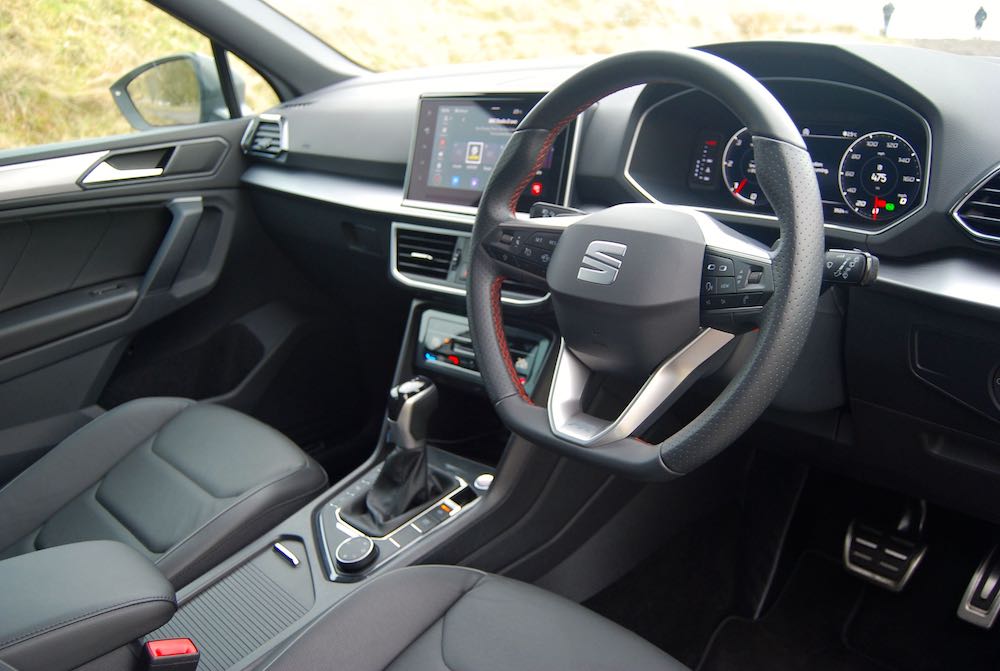 7 seats as standard
The Tarraco's interior is clever and that's ultimately just what we want in 7-seat SUVs. Even with a panoramic roof there's loads of headroom in the rear seats which also slide forwards and back to alter legroom and luggage space behind them. Despite looking a bit less overhang-y, the Tarraco actually has a larger boot than its sister car Kodiaq; 700 litres with the rearmost seats down. Maximise passenger carrying capability and you're still left with 230 litres to play with.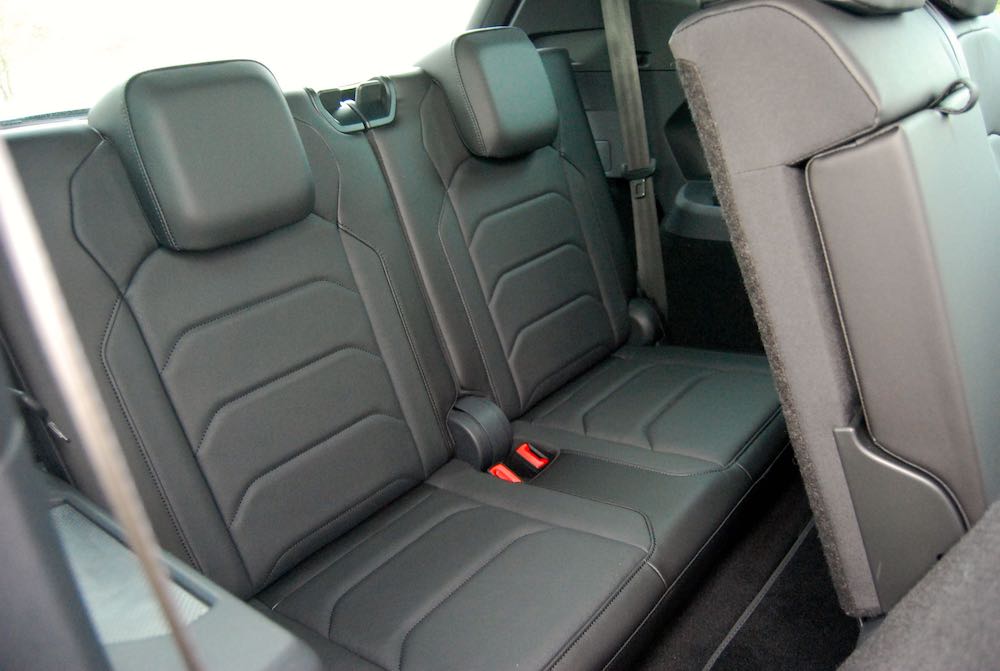 What engines, and how sporty?
Seat has built a reputation on sportiness, not something one usually associates with a seven-seat SUV. The Tarraco has been set up to offer the best possible blend of comfort and drive, though, and it does an admirable job of keeping that high centre of gravity upright through the bends.
The Tarraco is available with a 1.5 litre EcoTSI, 149bhp petrol engine with either a 6-speed manual or 7-speed DSG 'box. There's also a 2.0 litre TSI with 189 or 243bhp and Seat has stuck with diesel, for now at least, with their ubiquitous 2.0 litre TDI in 149 & 198bhp guise also on offer.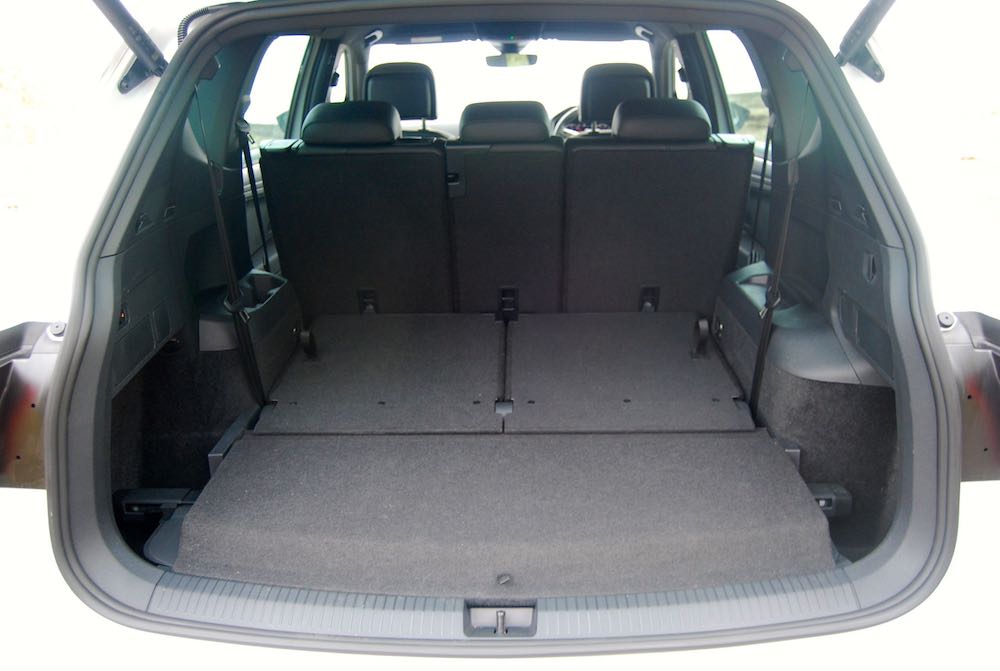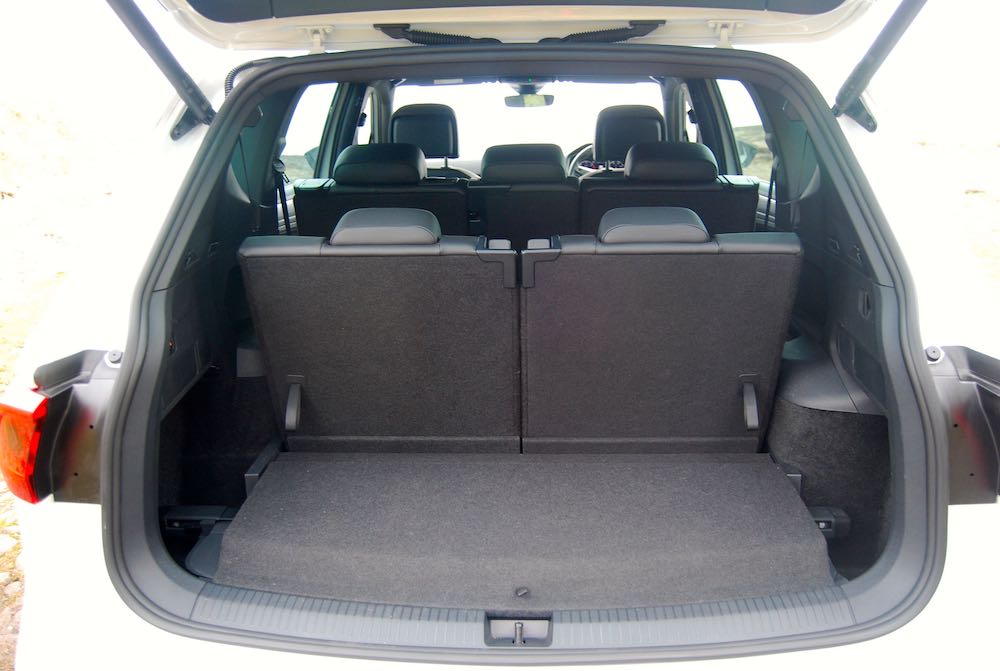 Can I have an AWD Tarraco?
It's actually quite surprising that the Tarraco is available as an AWD, given the trend for FWD only in the segment. As long as you're ok with one of the more powerful engines, there's a good choice of AWD, or 4Drive Tarracos, but they're only available with the DSG auto 'box.
An AWD Tarraco is marketed more for reassurance in slippy conditions and towing than tackling the north face of the Eiger, but it'll probably negotiate a muddy field better than a FWD one, too. It's no Defender despite its off-road setting, it's not claiming to be one, but should you opt for an AWD version, the cheapest way in is with the 189bhp TSI petrol engine in mid-range FR spec and it'll set you back £41,360; quite a bit more than the Tarraco's £32,255 starting price.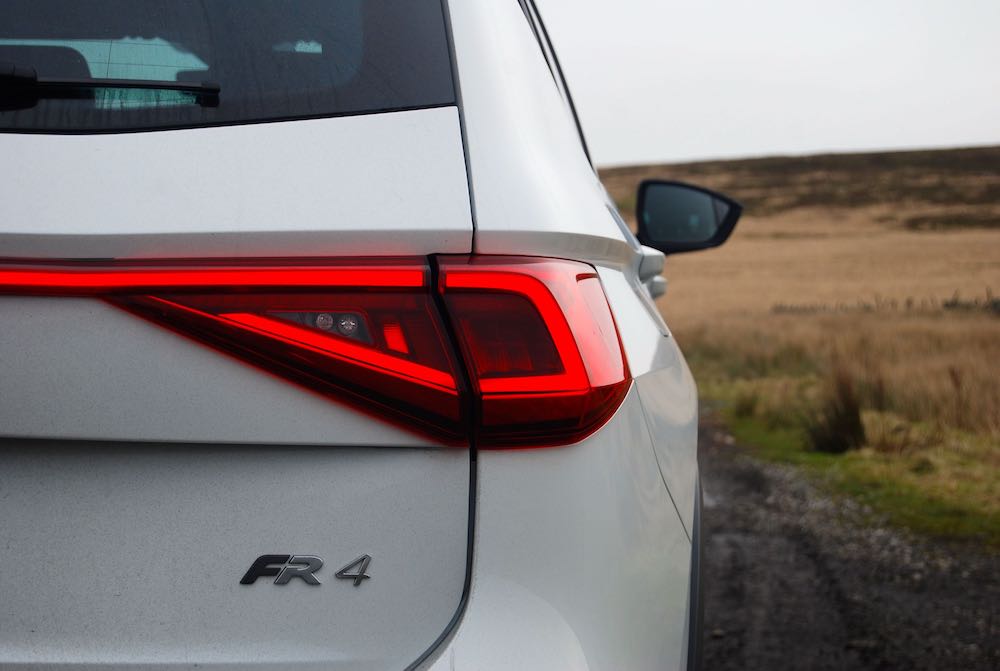 Should I buy a Tarraco?
That £32,255 base price is over £1k lower than the cheapest Kodiaq you can buy, and that comes with 5 seats vs the Seat's 7. With this is mind, it's a wonder why we don't see more Tarracos on the road as it's got a lot going for it and some decent driver appeal which is rare in this class of car.
By Ben Harrington
Seat Tarraco FR Sport TDI 200 Specifications:
Engine – 2.0-l, 4-cylinder diesel, Transmission – 7-Speed DSG auto, Layout – Front engine, AWD, Power – 198bhp, Emissions – 173g/km CO2, Economy – 42.8mpg, Maximum Speed – 130mph, Acceleration – 7.8s – 0-60 mph, Price – £44,575 OTR
The 2023 Seat Tarraco is available now, priced from £32,255. For full details go to: www.seat.co.uk