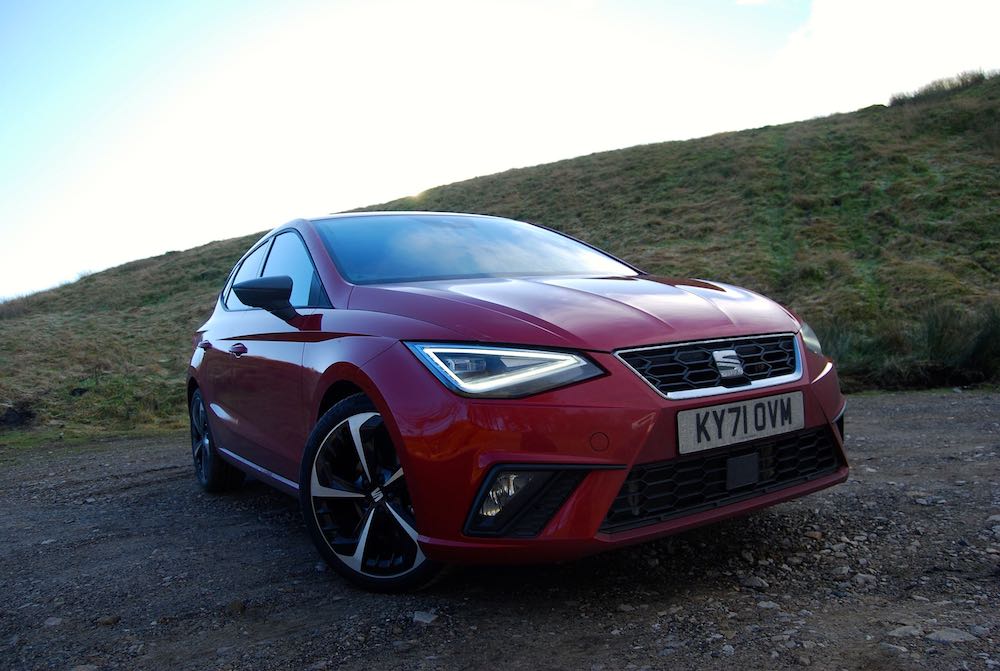 Seat Ibiza FR Sport
Now in its fifth generation, the Ibiza is Seat's supermini and a particular success story for the marque. As with most modern hatchbacks, regardless of size, it's 5-door only. As with most modern cars, diesel has been cast aside as some forgotten relic from the past; the Ibiza is 1.0-l, 3-cylinder petrol in either TSI or less powerful MPI guise across the range.
This particular Ibiza is the FR Sport spec version. Since Cupra was amputated from the Seat brand and left to fend for itself, FR Sport is as performance orientated as Ibizas get. The streets will remember the FR badge on a Seat standing for F***ing Rapid; even with its 3-pot engine turned up to its most powerful 109bhp output in this Ibiza, 0-62mph comes around in 10.3 seconds; possibly not quite as rapid as you may have been hoping.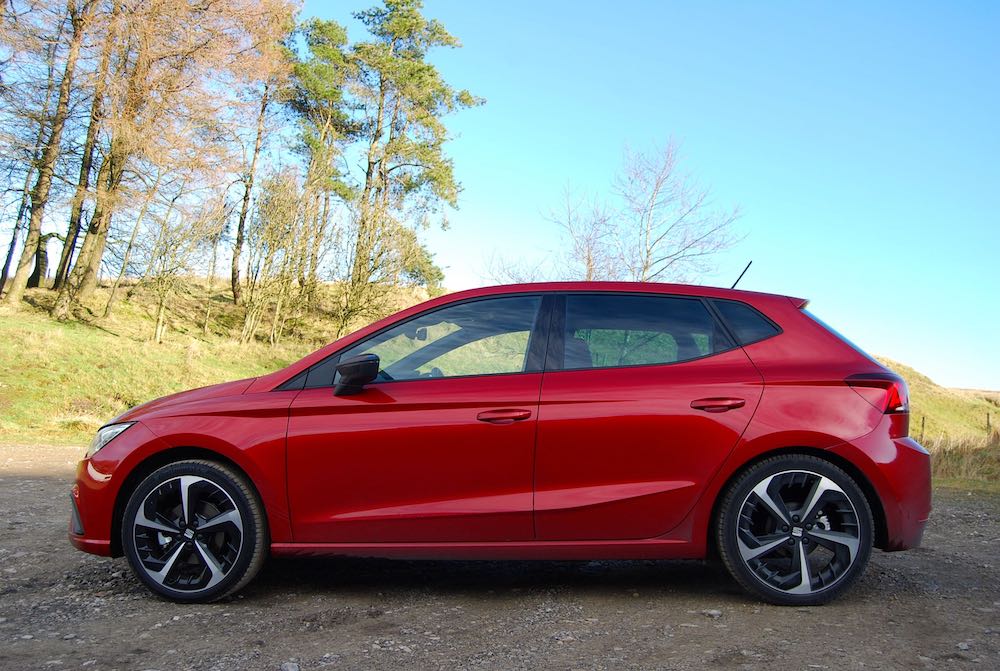 Wider = Better
It does look smart enough, though. Even with its sharp creases and pointy lights, the base model Ibiza SE can be a bit, well anonymous. This FR Sport may not be a hot-hatch as such but it sits on its 18" alloys like it was made for them and Seat have jazzed up the rear end with some twin exhausts. The fact the new Ibiza is wider than ever (85mm over the last version) means the car naturally looks more planted to the road, less likely to fall over in a high wind.
Inside sees most improvement
It's inside that the new, facelifted Ibiza sees the most improvement. Refinement and the quality of materials used has had some real effort put into it and the Ibiza can now hold its own against pretty much any car in the supermini category. So, plastics have lost some scratchiness and whatever you may hold, prod or twist has gained a reassuring solidity that was previously lacking.
Not only has quality improved, so has space inside the Ibiza. The extra width the body gives you means three can sit across the back; three children in comfort, three adults for short journeys. All specs get the same 9.2 inch touchscreen our FR Sport has – all but the base model SE, that is – that makes do with 8.25 inches. The standard equipment on lower spec Ibizas includes automatic headlights and electric door mirrors; not bad. What's slightly disappointing is that this FR Sport – the second priciest in the Ibiza range – doesn't get either a reversing camera or parking sensors, and you can forget keyless start and your 'Hola!' puddle lights. You have to stump up over £21k for the slightly less attractive yet better equipped Xcellence Lux for what's not exactly considered particularly high-tech items these days.
Is the Ibiza still fun?
Seats are supposed to be the younger, more fun arm of the VAG group, and the Ibiza lives up to the billing. The three-pot, 109bhp TSI engine in this FR Sport is peppy and as characterful as it should be. Ours is mated to a 6-speed manual 'box which is good, if a little dull; you can opt for the VAG group's excellent 7-speed DSG unit but you'll add over £1K to your bill.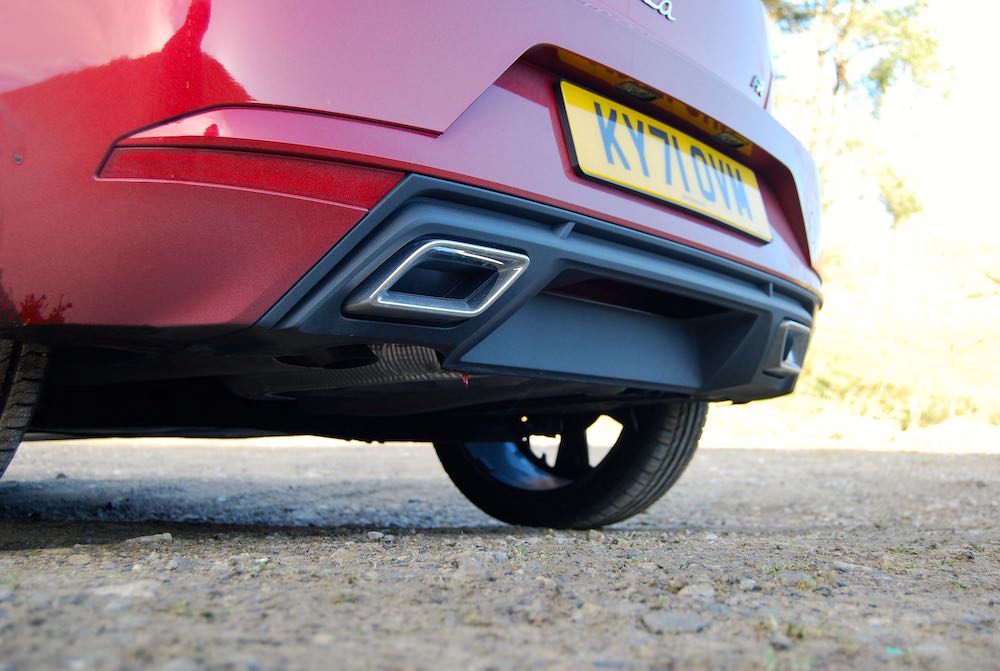 Two 3-cylinder, 1.0l petrol engines – go for the most powerful
If you want to keep things as cheap as possible, this FR Sport also comes with a 79bhp MPI engine and a 94bhp version of our TSI – both only available with a 5-speed manual. They'll save you around £400 & £900 over this 109bhp version respectively, but they're actually marginally less economical although they'll all return around 51mpg combined. They'll also emit more CO2, but again, the difference is minuscule with all putting out around 125g/km. Perhaps more importantly, the lower output engines will inevitably be a bit less fun, too.
In terms of ride and handling, that extra width makes this Ibiza grip the road with more confidence than ever. It's undeniably more fun than its Polo sibling, but i doesn't quite reach the heady heights of the genre yardstick; the Fiesta. It's a great mixture of predictable handing and comfortable ride, though, you could never accuse the Ibiza of being too firm.
Should I buy a Seat Ibiza?
This new Ibiza is bigger and undeniably better than ever, with an impressive range of three-cylinder engines that suit it down to the ground. Seat is still the fun arm of the VAG group, perhaps best demonstrated with this Ibiza. Quality has also seen a sharp upturn, it just seems standard kit has been what's made way to accommodate.
By Ben Harrington
2022 Seat Ibiza FR Sport Specifications:
Engine – 1.0-l three-cylinder petrol, Transmission – 6-speed manual, Layout – Front engine, FWD, Power – 109bhp, Emissions – 123g/km CO2, Economy – 52.0 mpg combined, Maximum Speed – 121mph, Acceleration – 10.3-s 0-62 mph, Price – £21,255 OTR
The 2022 Seat Ibiza is available now, priced from £17,165. For full details go to: www.seat.co.uk