Audi Q8
When BMW brought the coupe-SUV into the world in the shape of the X6, it's fair to say it wasn't exactly met with all-round approval and affection. Other premium German marques soon followed suit, though, and this is Audi's foray into the market; the Q8.
Clearly it's based on Audi's regular SUV – the Q7, but being one number greater gives a clear indication where the Q8 sits in the Audi range; this is the SUV flagship.
Quattro as standard
Audi doesn't just want the Q8 to be a big pondering exhibition piece, though. Every Q8 comes with Quattro as standard, plus 4-wheel steering is available either as an option or standard fit. On top of this, every Q8 gets adaptive air sport suspension and an 8-speed automatic 'box, so Audi has pre-ticked many of your options boxes for you.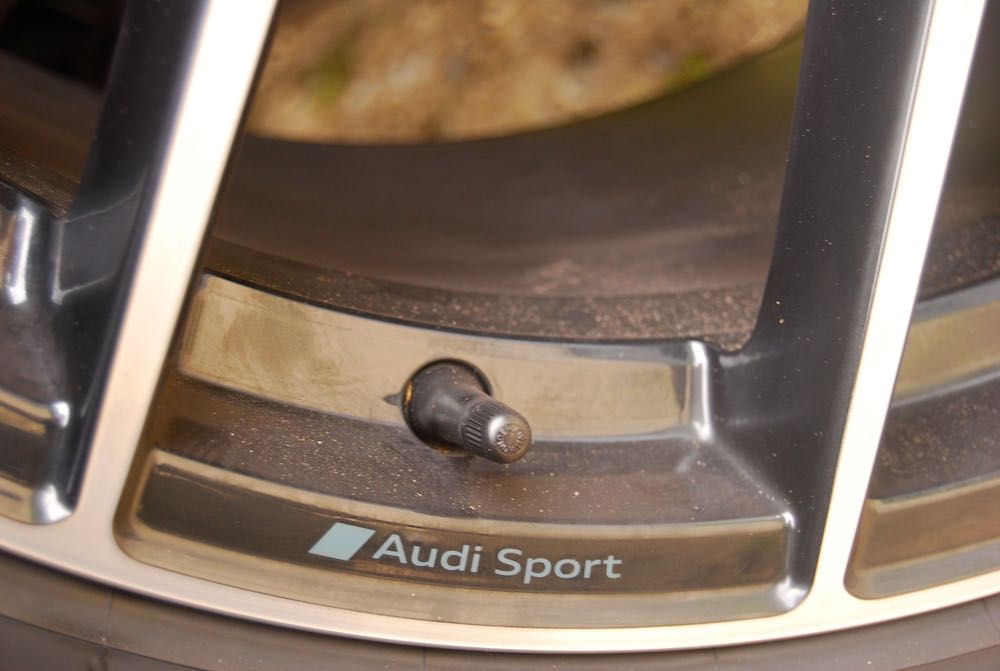 Going back to that coupe-SUV styling, it's more subtle than both the X6 and Mercedes' GLE coupe. The roof slopes down nicely and the full-length rear LED light strip is a feature that adds a touch of futurism. The arches are tastefully bulged and the whole body squats down on its minimum 21" wheels with a sense of purpose and performance.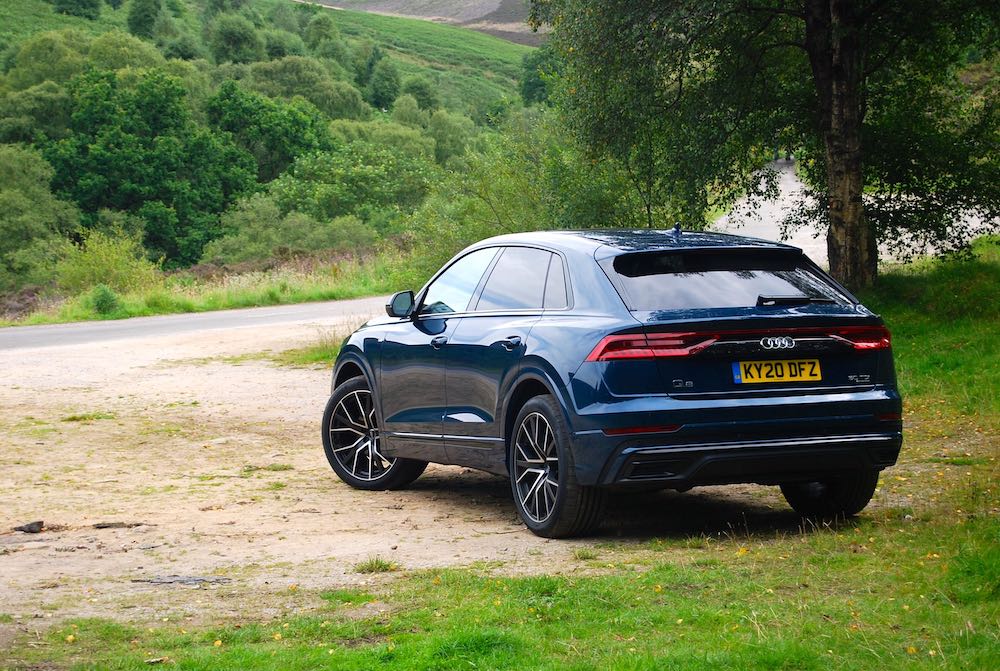 Class-leading interior
Audi has a reputation for great interiors across its range and the Q8 is nothing short of what you'd expect for their flagship. Audi's Virtual Cockpit and MMI Navigation are inside every Q8 so there's no shortage of wow-factor in terms of big, crystal clear screens. There's no 7-seat option so room in the back is cavernous. Obviously there's a degree of boot-height lost when compared to the Q8, but there's still 605 litres of space back there so it's not exactly small.
One diesel, one petrol
SQ8 and RSQ8 aside, the Q8 comes in three spec levels; Vorsprung, Edition 1 and S line that starts at £67,495, with this Vorsprung weighing in at £88,290. Whichever of the three specs you go for, there's a choice of two engines; one 3.0 l V6 diesel, and perhaps surprisingly, a 3.0 l V6 petrol too. The diesel has 282 hp so wears a 50 badge, the petrol is 335 hp which warrants a 55 badge. Both are linked to Audi's excellent 8-speed tiptronic transmission and the good news is even the diesel sounds good; no rattle here.
48v mild hybrid
What's perhaps even more impressive than the engines, though, is when they aren't running. Every Q8 comes with a 48v mild hybrid system that not only improves the stop/start efficiency, it allows the engine to coast at speeds above 35 mph. You don't even notice it in action and it helps economy and emissions. The system's also there to lessen turbo lag, but it's still present, if improved.
This diesel Vorsprung Q8 manages the 0-62 mph sprint in 6.3 seconds and goes on to 151 mph. When you consider it weighs in at a fairly hefty 2145 kg unladen, that's no mean feat. Speaking of size, the Q8 is just shy of 5 metres long and over 2 metres wide including mirrors. That width, combined with 21 or 22 inch alloys makes you take multi-storey car parks with extreme care. Out on the open road, though, the Quattro system does a great job of shrinking the Q8 down. Add the rear wheel steering and it manoeuvres a B-road more like a car than an SUV.
Cleaner than you might think
That 48v mild-hybrid system goes some way to keeping running costs down. Even getting over 2 tonnes to 62 mph in 6.3 seconds, the Vorsprung diesel Q8 we have here returns over 32 mpg and emits 226 g/km CO2. They're figures that make this type of SUV far more socially acceptable, plus you'll be visiting the pumps less often.
Should I buy an Audi Q8?
Starting at £67,495, the Q8 isn't cheap, whichever level you opt for. Every Q8 is fun to drive and comes packed with gear and luxuries, though, so the price is justified and on a par with the competition from BMW and Mercedes. In terms of looks, the coupe-SUV genre is never going to appeal to everyone, but we feel this is the best of the bunch.
By Ben Harrington
2020 Audi Q8 50 TDI Vorsprung Specifications:
Engine – 3.0l V6 diesel, Layout – Front engine, 4WD, Transmission – 8-speed automatic, Power – 282 bhp, Acceleration – 0-62mph – 6.3s, Maximum Speed – 151mph, Maximum Torque – 600Nm, Economy – 32.5 mpg combined, Emissions – 226g/km CO2, Price – £88,290 OTR
The Audi Q8 is available now, priced from £67,495. For full details go to: www.audi.co.uk