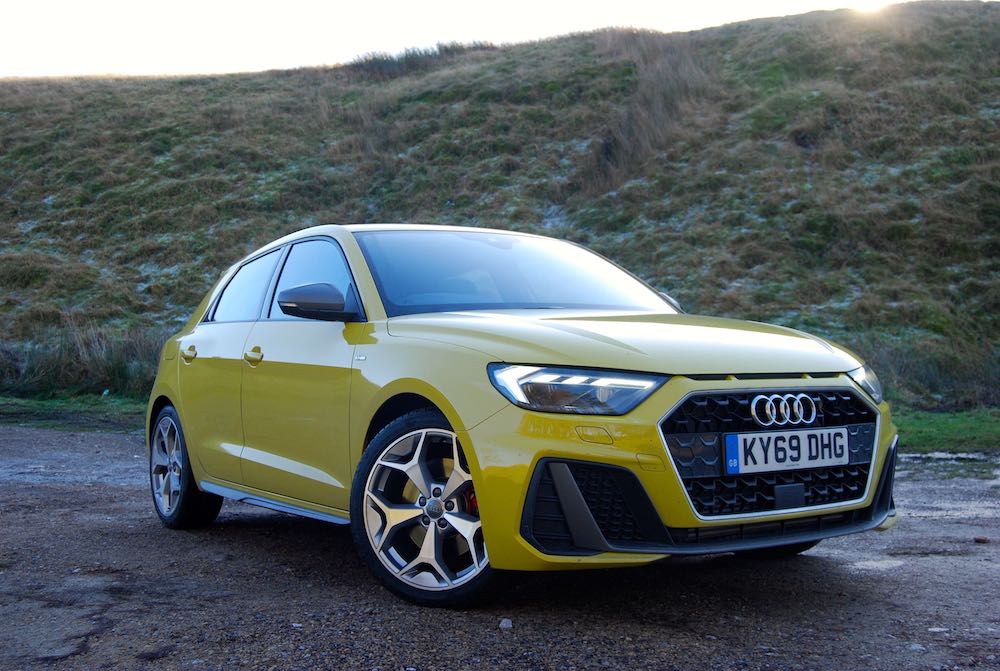 A1
'It's not a small car. It's a small Audi'. That's the tagline that greets you on Audi UK's homepage, and it's no surprise that it's referring to the A1. Audi have taken this approach to their smallest model since the original A1 was launched a decade ago. Whilst retro throwbacks remain popular in the small car market, Audi's A1 has always been the more grown-up option.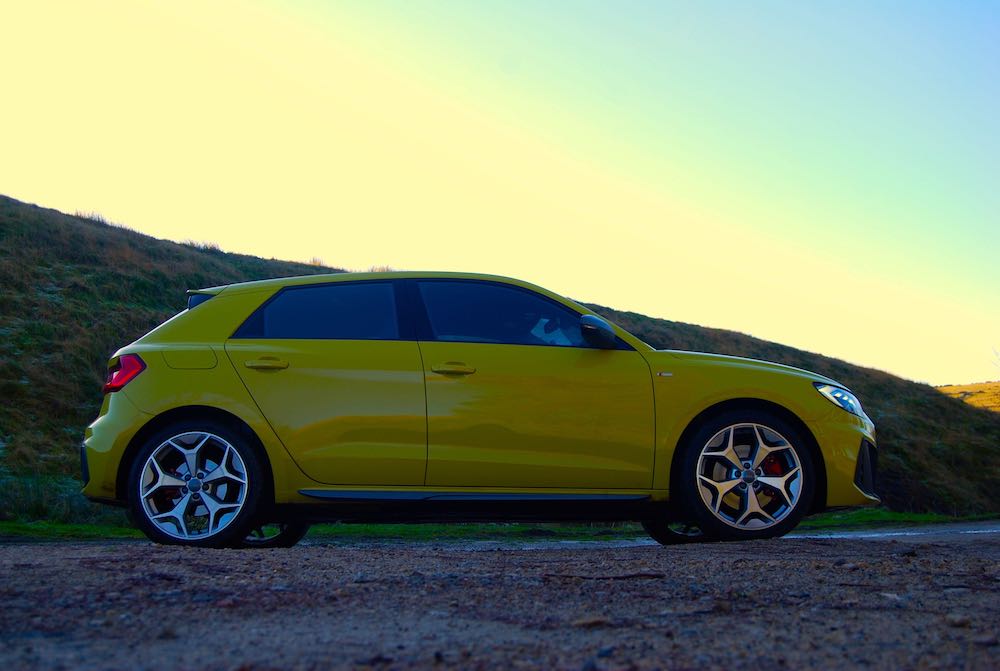 No 3-Door
So, what does the new A1 have to offer? As with many hatchbacks, it's lost its 3-door option. The nomenclature for the range is now Sportback or citycarver; the latter apparently doesn't warrant a capital letter for some reason. Oddly enough, the citycarver is the off-roady-y looking one, with raised suspension and a tough plastic surround to fend off errant shopping trollies.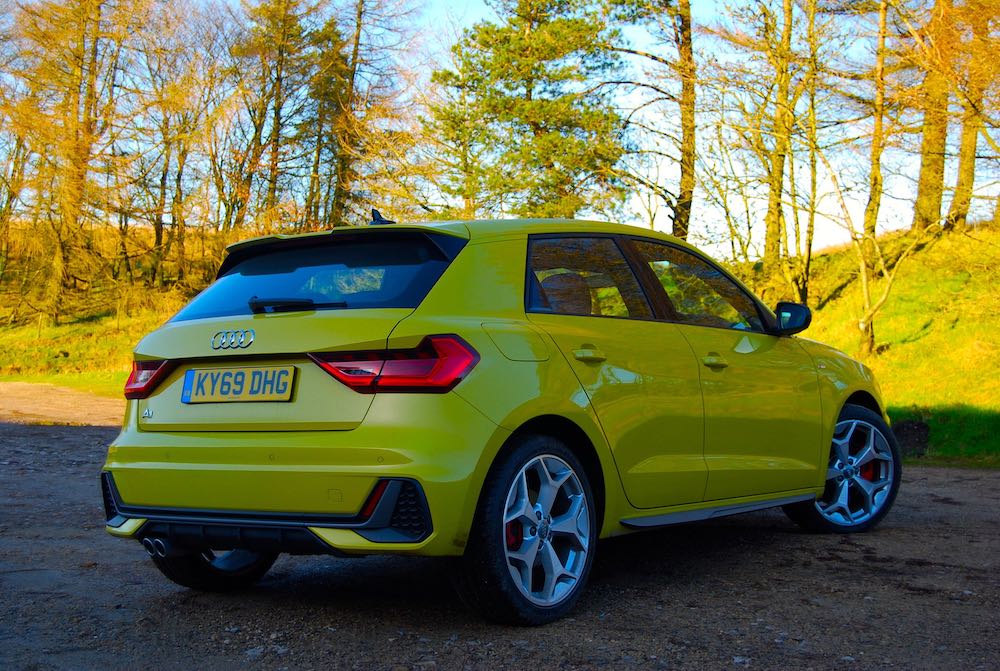 What Does Sportback Mean?
The model we have here is the A1 Sportback, and that's just a rather grandiose way of describing a 5-door hatchback, regardless of performance. Speaking of performance, though, this is the '40' grade A1; for those still unfamiliar with Audi's new naming system, that means this A1 produces between 165 – 198bhp. The good news is, it sits right at the top of that tree with 197bhp & 320Nm, and that's a good thing. There isn't a new S1 yet, despite the constant rumours, but when this version gives you 0-62mph in 6.5s, do we need one?
One thing you can't opt for that the old S1 had is the excellent 4WD Haldex system; drive is through the front wheels only across the range.
Quattro Styling
The new A1 is sharp and creased where the last one was rounded and soapy. It's undoubtedly an A1, and undoubtedly an Audi – it's just been made even more grown up than its predecessor. The Audi-philes amongst you will have no-doubt already spotted the three vents between the bonnet and grille surround; an unashamed reference to the magical '84 Sport Quattro Rally Car. The same people may appreciate the irony as the A1 is no longer available as a Quattro.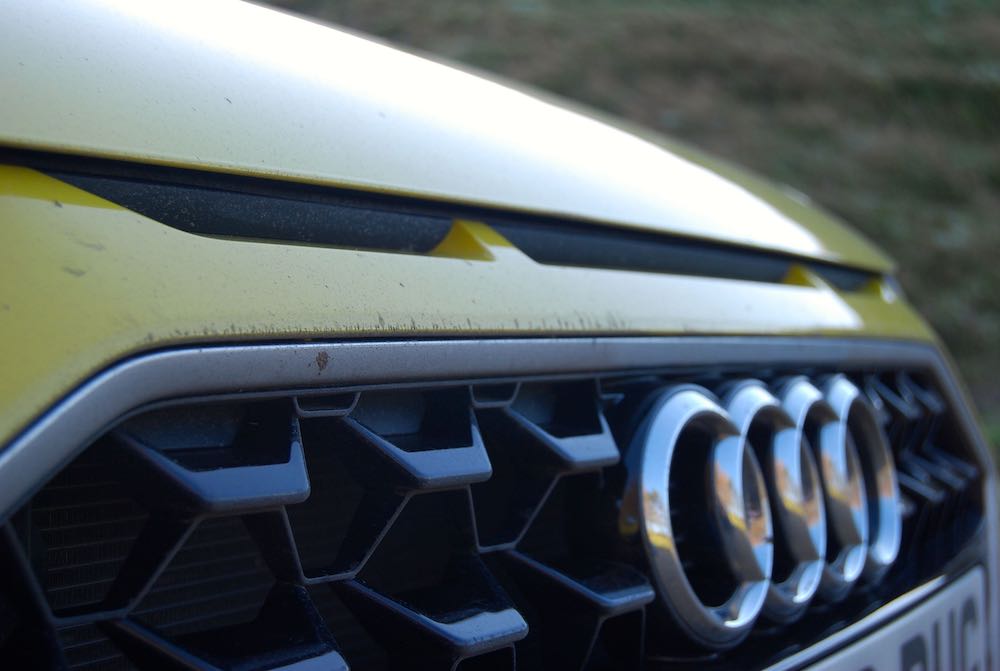 Inside is where the whole 'small Audi' claim rings true. There's no cheap, scratchy plastics or vases on the dashboard; this is an ergonomically designed lesson in understated quality, complete with the option of Audi's Virtual Cockpit, just like full-size models. The £1,695 technology pack that our test car came with even includes wireless Apply CarPlay to go with your wireless charging.
How Big Is The A1 Inside?
Four adults can sit in comfort for longer than you may warrant in a car this size, although anyone over 6′ will clearly prefer the front seats. Five is a pinch, but have you really bought an A1 with continent bashing in mind?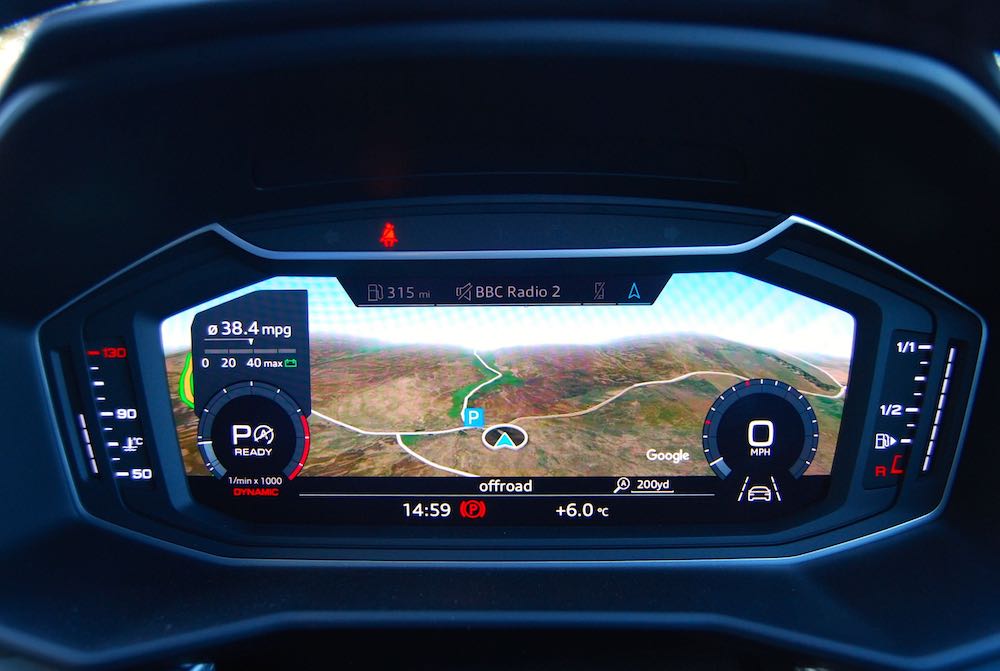 It may come as a surprise to some that the A1 is still based on the same platform as the Polo and the Ibiza. If anything, it looks considerably smaller than both. Well, surprise number 2, then; the A1 only loses a matter of millimetres in terms of length and width to the Polo and the Ibiza. At 335 litres, its boot space has increased significantly over the last A1 and, again, doesn't lose much to its sister cars from VW & Seat.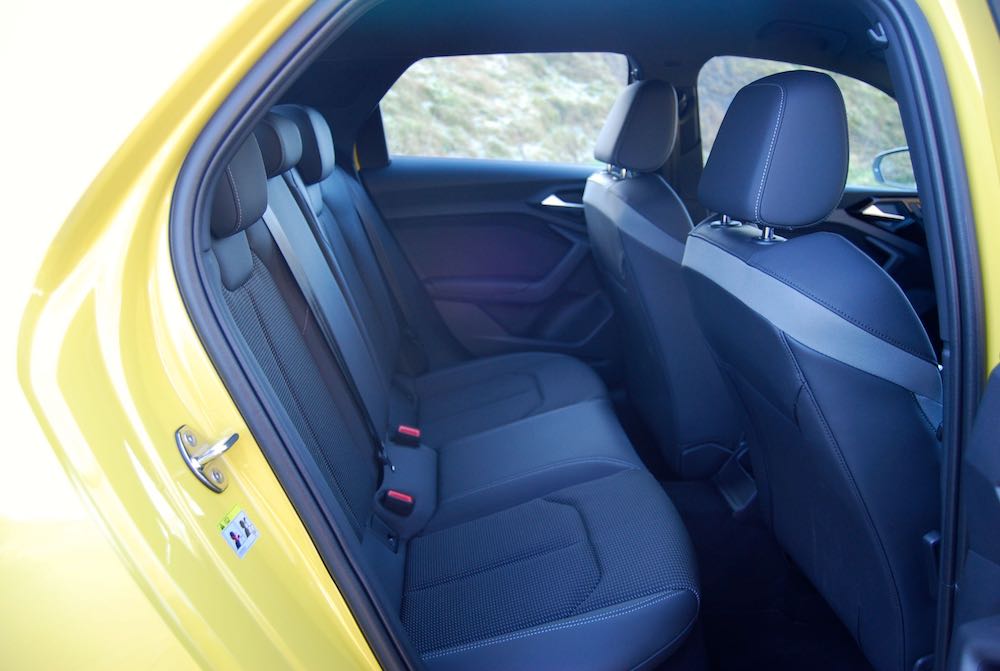 Engine Choices: Petrol Only
Ignoring our 40 spec A1, with its engine straight from the Polo Gti for a moment, there are some more sensible options available. All petrol as we've said, and all turbocharged, but you can have a three-cylinder with either 94 or 115bhp, a 1.5l, a 4-cylinder with 148bhp, or this high-performance model, of course.
The least powerful A1 comes with either a 5-speed manual or a 7-speed S Tronic (DSG) transmission; the 115bhp has the same DSG or a 6-speed manual; the 1.5l gets 7-speed DSG only and, for some reason, it's 6-speed DSG only for this 197bhp model.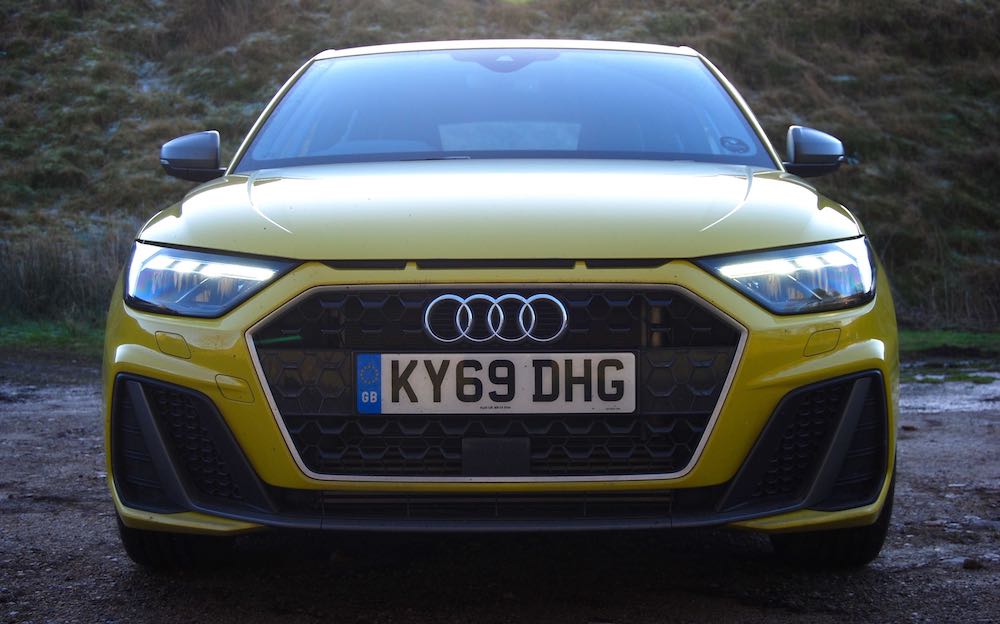 Should you decide this must powerful A1's the one for you, it's a real hoot. 6.5s is hot-hatch territory for the 0-62mph dash, and that small wheelbase means handling's lively and precise, even without Quattro help. The steering could be meatier, even in Dynamic mode; it feels too assisted for a relatively little car.
One note of caution; this S-Line Competition model starts at a shade under £26k. Spec it like our test car and you're looking at nearly £29k; that's quite a lot of money, and it doesn't come with creature comforts such as keyless start, climate control or a hopefully unnecessary reversing camera.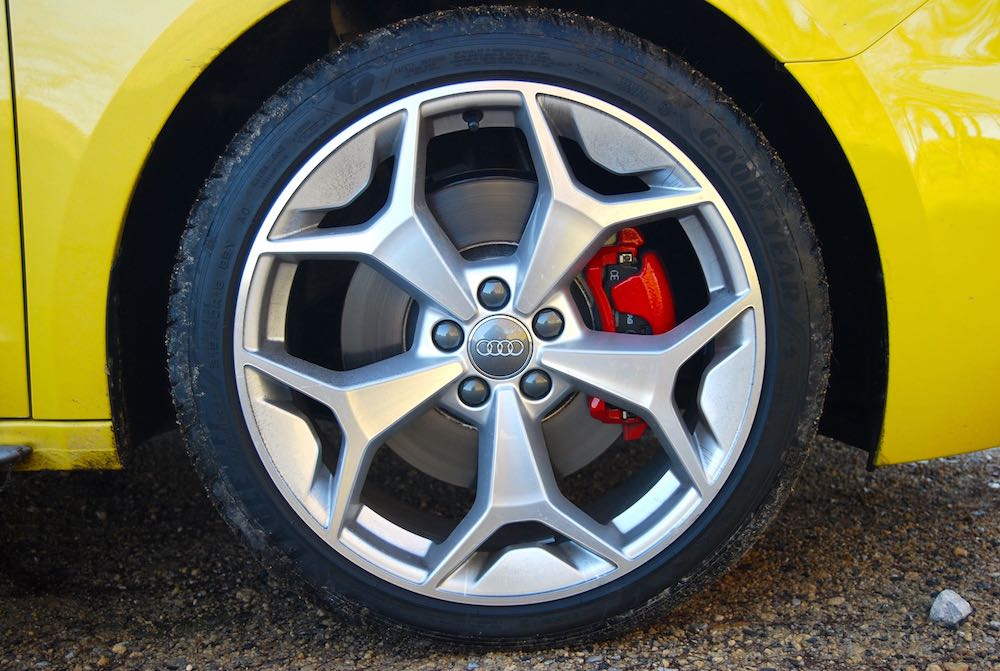 Should I Buy An Audi A1 Sportback?
It may not have the cutesy retro appeal of some small cars out there, but the A1's found its niche. Even when placed against the VW & Seat equivalents, the A1 screams build-quality and class. Starting at £18,435 – over £3k more than the base Polo, it does come at a price, though.
By Ben Harrington
2020 Audi A1 Sportback S Line Competition Specifications:
Engine – 2.0l 4-Cylinder, Transmission – 6-speed DSG Layout – Front engine, FWD, Power – 197bhp, Torque – 320Nm, Emissions – 137g/km CO2, Economy – 40.4 mpg combined, Maximum Speed – 146 mph, Acceleration – 6.5s 0-62mph, Price – £25,935 OTR, £28,955 As Tested
The Audi A1 Sportback is available now. For full details go to: www.audi.co.uk