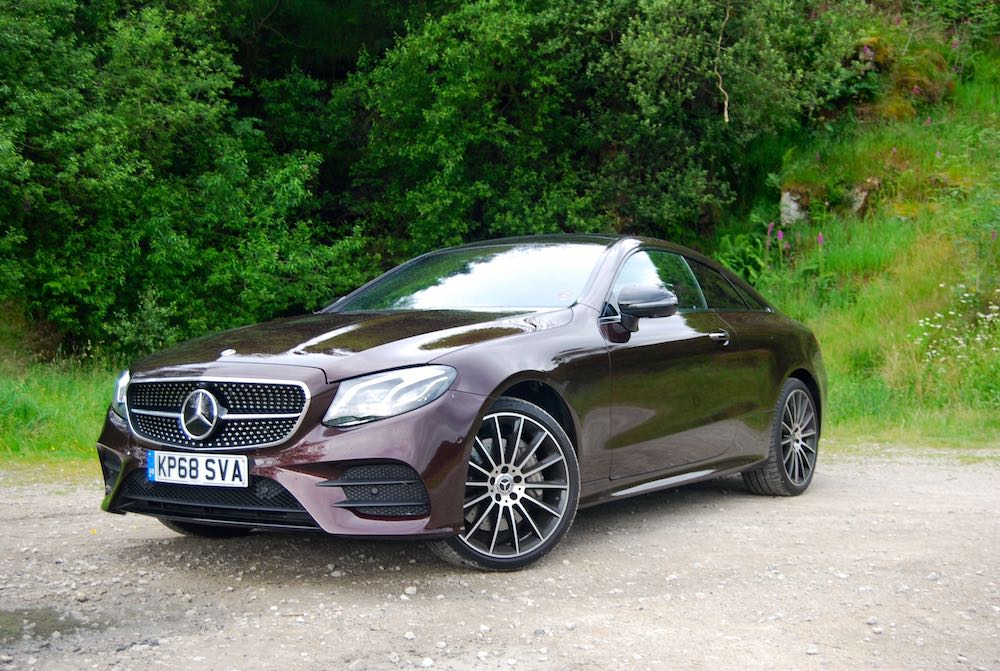 E 400 d
Say, 'Mercedes-Benz E-Class,' and you'd be forgiven for immediately thinking of a fairly large, 4-door saloon, oft utilised as a taxi, usually found loitering around city centres and airports alike.
Say, 'Mercedes-Benz E-Class Coupe,' however, and it's an entirely different kessel mit Fisch, as possibly nobody in Stuttgart might put it.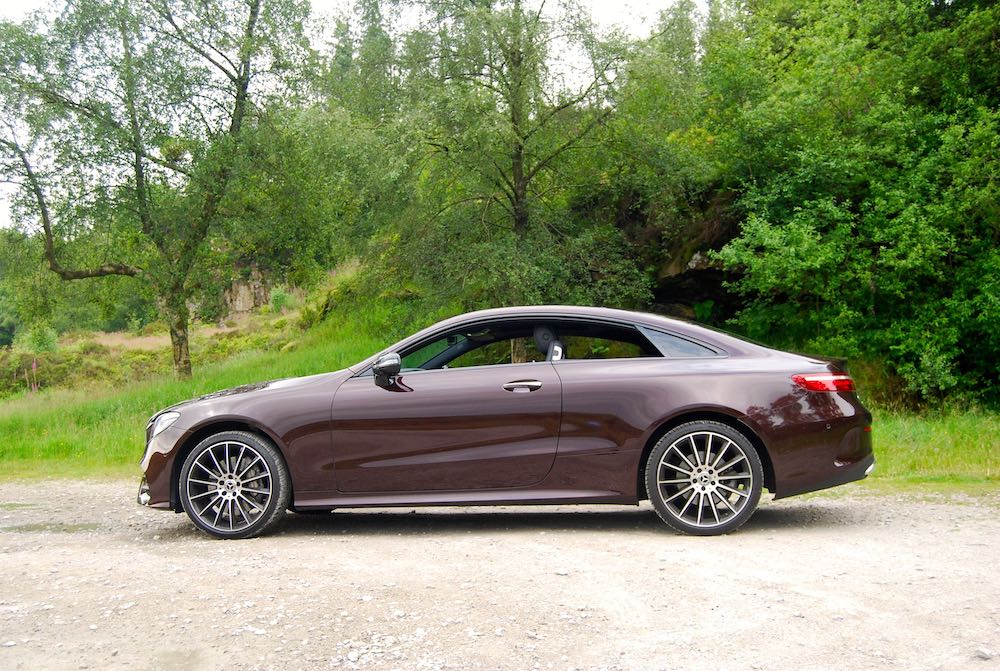 Saloon vs Coupe
All of a sudden, your E-Class's boot is carrying your personalised designer luggage and golf clubs, not other people's luggage, and you're contemplating cruising across a continent, not tackling a microwave-zapped pastie from the petrol-station.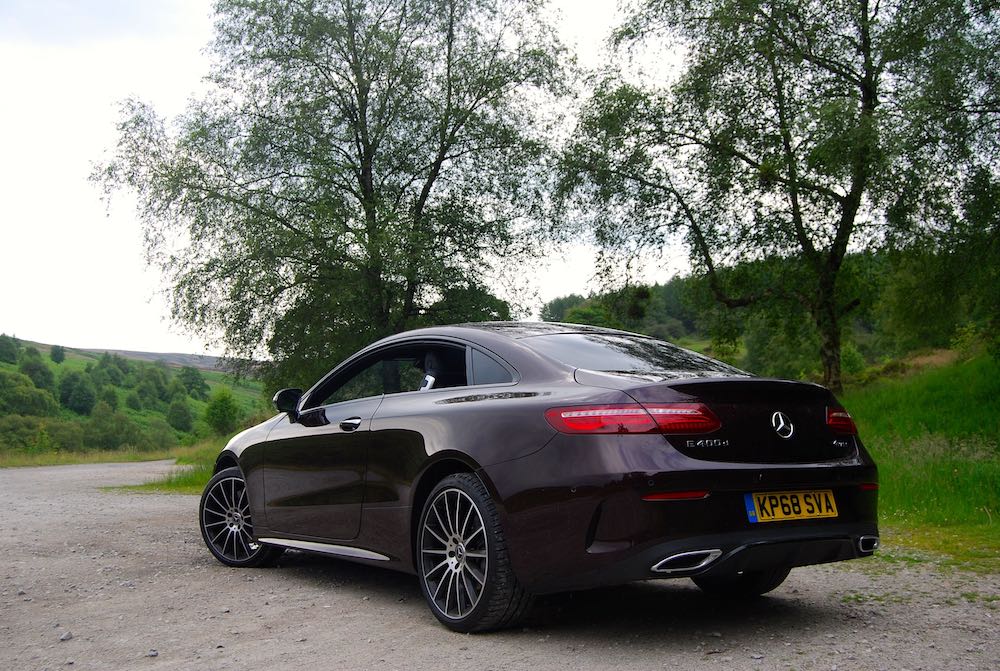 From the front it's not a million miles away from the E-Class saloon it's spawned from. It's lower so it looks wider and more aggressive and this is further enhanced by two power bulges running the length of the bonnet; subtle but oh-so important to your view from the front seats.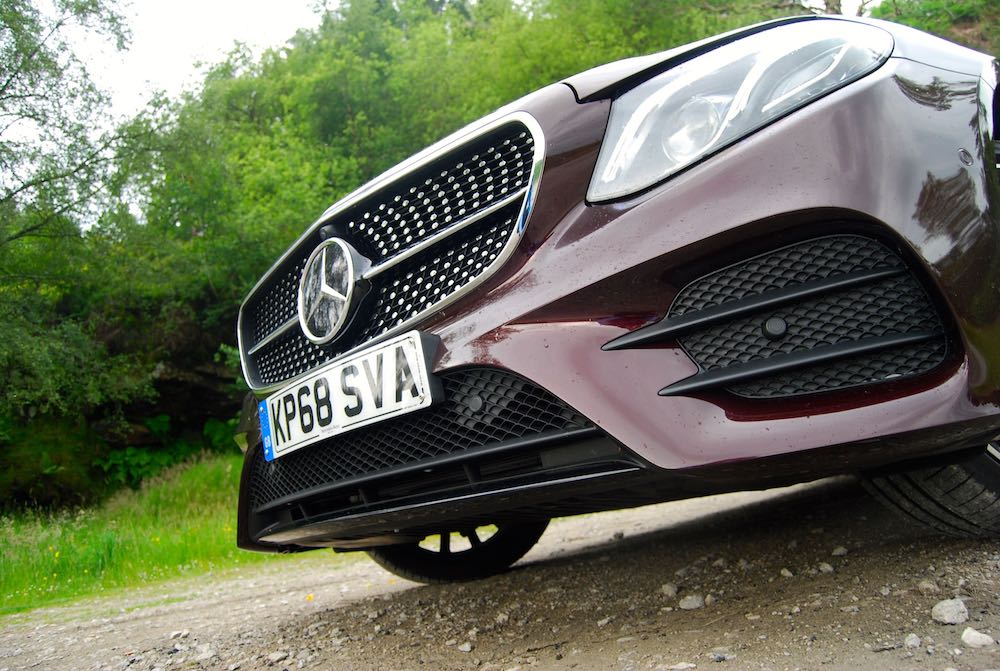 Definitely Not an SUV
It's what happens past the A-pillar and windscreen that really matters, though. Coupes are so easy to get wrong, especially with the advent of 4-door versions and even SUV-coupes, something Mercedes themselves are guilty of.
Mercedes-Benz have got the E-Class Coupe just about spot-on, though. All the vital ingredients are there; gently sloping roofline, squat rear haunches, low-key boot spoiler, deleted B-pillars and front and rear frameless windows that disappear into the bodywork – the cardinal features of a coupe, I'm sure you'll agree.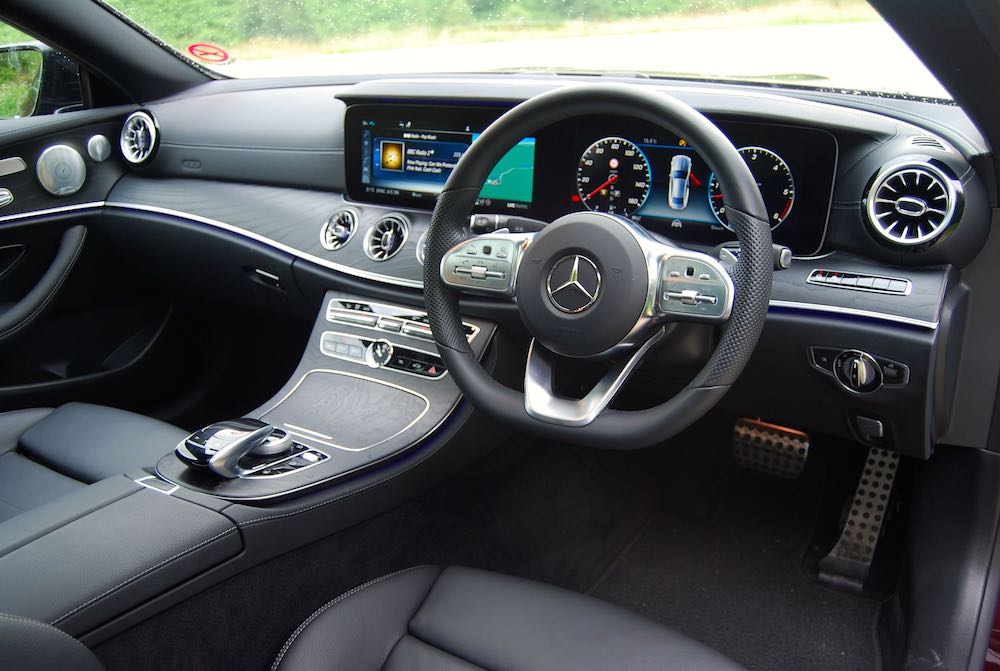 Longer & Wider
The E-Class Coupe is longer and wider than the model it replaced, and it really adds to the overall presence of the car. Your rear-seat passengers will most appreciate the extra 74mm length, though, as there's now genuine room in the back to stretch those legs.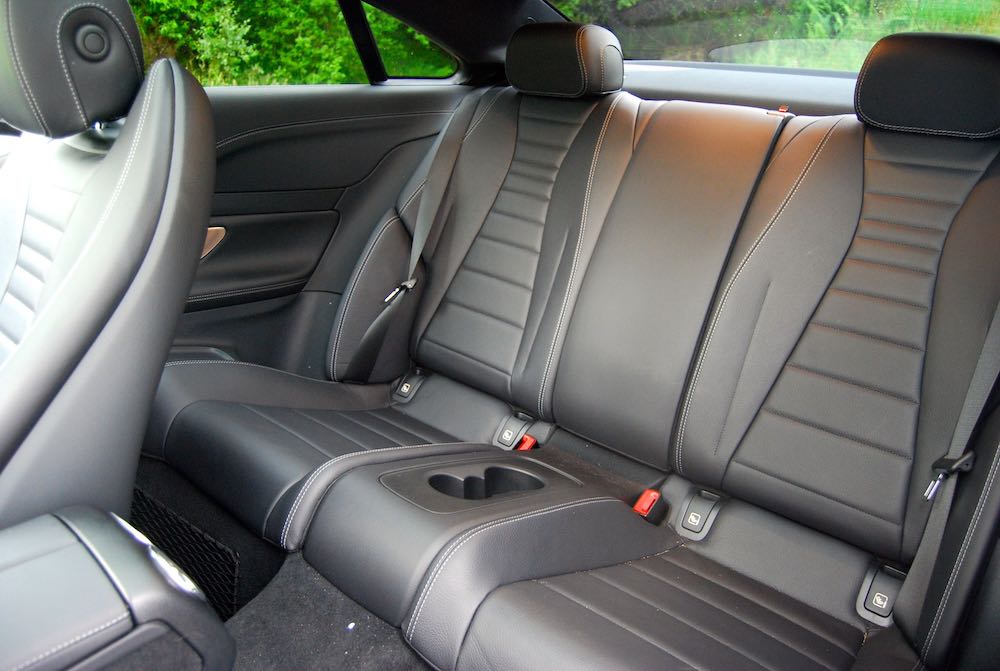 Best Interior On Sale Today?
It's on the inside where the E-Class Coupe probably outshines the competition most. The way Mercedes have combined contemporary wood, turbine style vents and the option of either one or even two 12.3" widescreens is exquisite. Go for this AMG-Line version and you get ambient lighting in a choice of 64 colours that, although possibly a tad showy, really does add a certain something at night.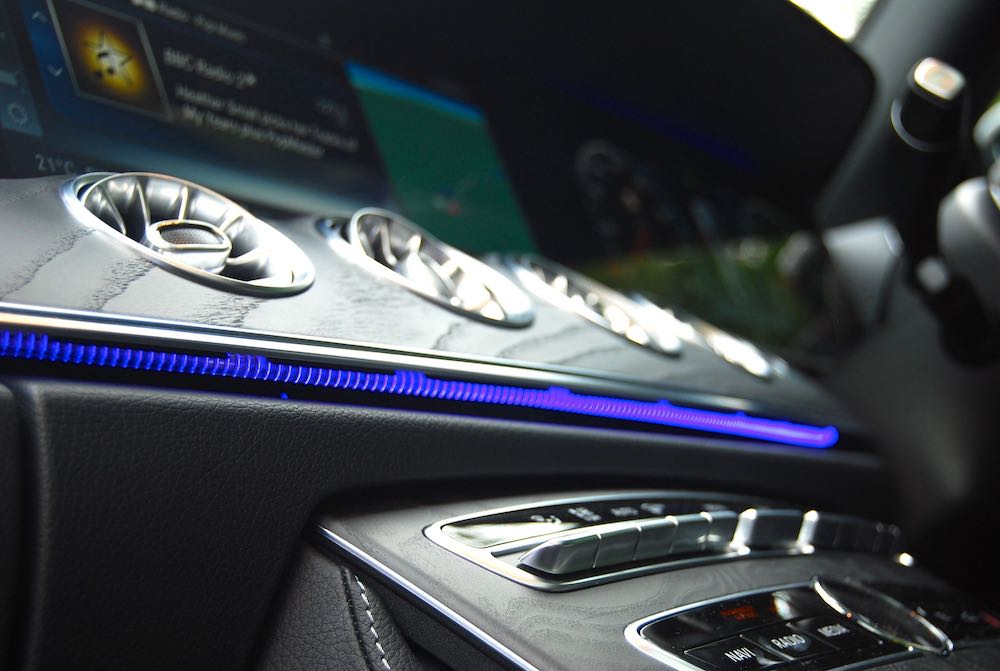 One thing I still can't' grow to love, though, is the touchpad controls for the multimedia systems. Yes, it's clever, but a click wheel would suffice; the second touchpad above it is too sensitive on bumpy roads and just gets frustrating after a very short time.
How Does The E 400 d Drive, Though?
Anyway, onto another sometimes overlooked, yet vital part of coupe ownership, what's it actually like to drive?
The E-Class Coupe comes with a range of petrol and diesel engines, all of which are mated to their 9-speed, 9G-TRONIC automatic transmission. Some models are rear-wheel-drive only, some can be optioned as 4WD and there's even a 435hp, E53 version – no sign of an E63 as yet, though. The more powerful models (over 300hp) are 4MATIC (4WD) only.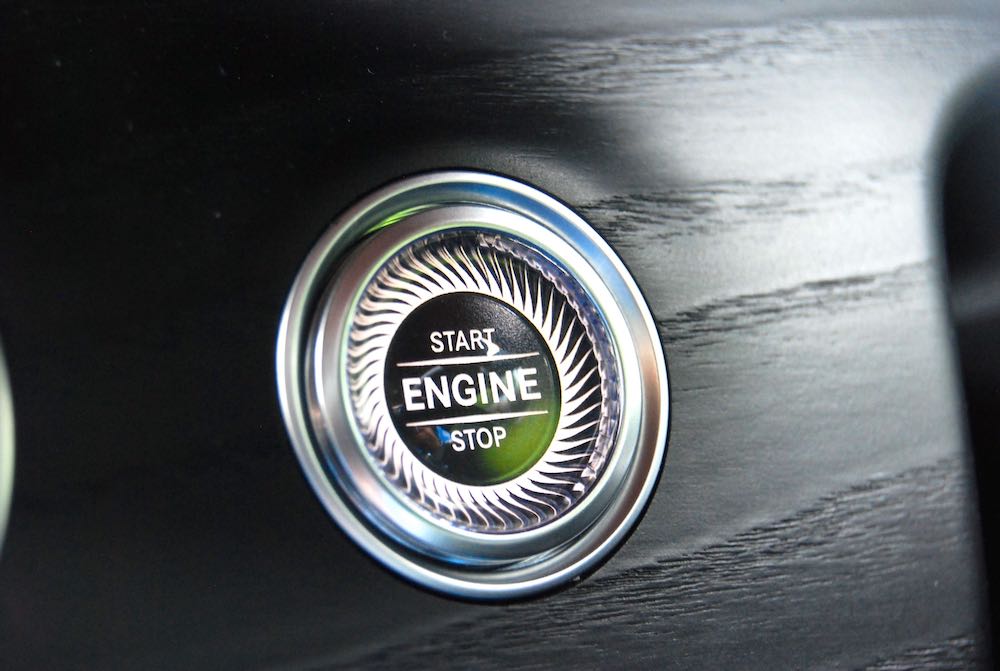 How Much Torque?!?
And you may well be grateful for 4WD in your E-Class Coupe. That's especially the case if you go for this E-Class, the E 400 d. That's because, not only does its 3.0l, twin-turbo, straight-6 have 340bhp – more than handleable by the rear wheels – it produces 700Nm torque, and that'd be a bit more of a struggle.
How Fast Is the E 400 d?
What that equates to is a 0-62mph time of 5.1 seconds and a limited top speed of 155mph, in a car that weighs nearly 1.9 tonnes. Fully laden it'll be over 2 tonnes, and that's a lot of car for performance figures like that. Even with these figures, it'll return nearly 40mpg on the combined cycle whilst emitting just 158g/km CO2. And the best bit? – this ultra-modern diesel engine is probably the quietest, smoothest oil-burner we've ever driven.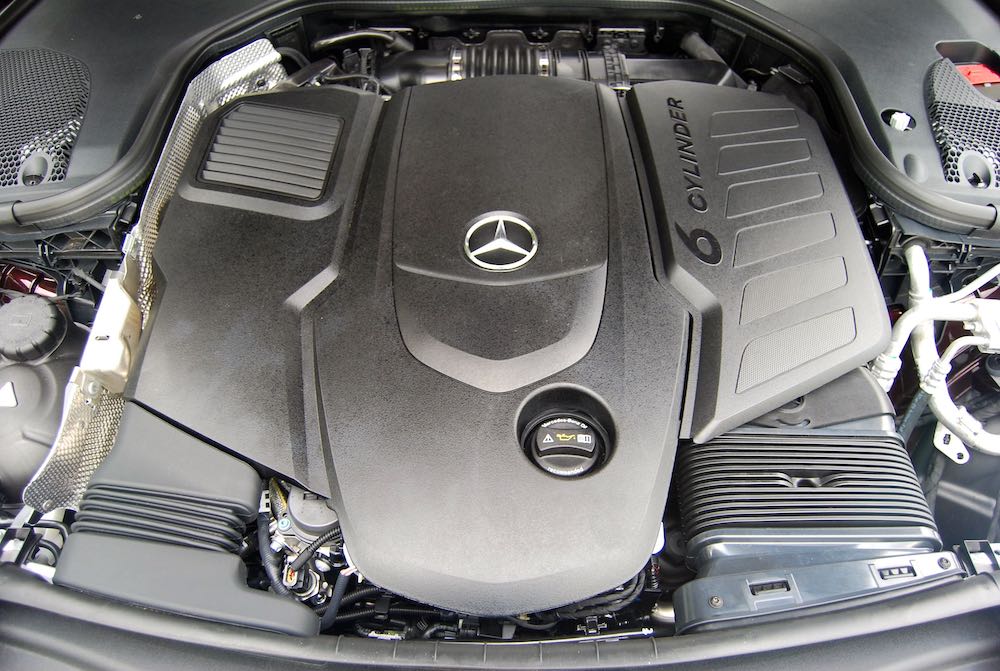 Thankfully it's fitted as standard with 19" wheels, which, as well as helping get this hefty coupe around bends, are also large enough to house some seriously large brake discs. You see, where some larger performance cars 'disguise' their weight, the E-Class Coupe feels its weight most of the time, and it takes some proper stopping power to reel in.
Our test car came with, amongst other things, optional 20" wheels. They do look better than the standard 19s, filling the arches beautifully, and at £595, they're not ridiculously priced. It might be worth bearing in mind that our roads are showing no signs of improvement, though, and on 20" wheels, that wafting ride is rudely interrupted by a loud crash if you hit a pothole.
Should I Buy an E 400 d?
So, what price, this luxury coupe? Well, that's what may come as a bit of a surprise. The range starts at just over £40k for a 4-cylinder version and even this E 400 d will set you back £53k. Now, I'm not saying that it's motoring at its cheapest, but when you weigh up just what this car can do and how comfortable it is, it's actually a lot of car and a lot of useable performance for the money.
By Ben Harrington
2019 Mercedes-Benz E 400 d Specifications:
Engine – 3.0l 6-Cylinder Turbo-diesel, Layout – Front engine, 4WD, Transmission – 9-speed automatic, Power – 340bhp, Acceleration – 0-62mph – 5.1s, Maximum Speed – 155mph, Maximum Torque – 700Nm, Economy – 39.3mpg combined, Emissions – 158g/km CO2, Price – £53,640 OTR, £63,700 As Tested
The 2019 Mercedes-Benz E-Class Coupe is available now, priced from £40,140. For full details go to: www.mercedes-benz.co.uk