Since Mercedes-Benz decided to jump on the ever-burgeoning pickup gravy-train a couple of years ago, the X-Class has been widely regarded as the poshest option on the market.
Mercedes-Benz X350d
Apparently, though, many potential customers were holding back or even, shock-horror, going for the Volkswagen Amarok because they wanted a V6 under the bonnet, not the industry standard 4-cylinder diesel.
When Only a V6 Will Do
Only one thing for it, then; say hello to the Mercedes-Benz X350d, complete with a 3.0-l V6 turbodiesel. If you don't ask, you don't get.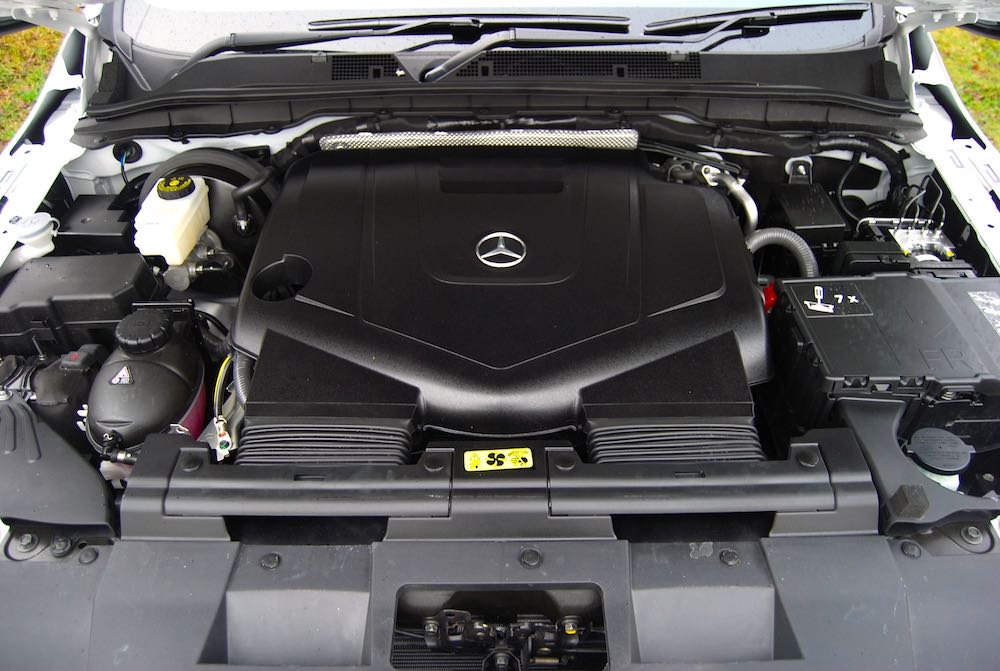 Opt for the X350d and its V6 gives you 255bhp & 550Nm torque, coincidentally almost exactly the same figures you get in the V6 Amarok. Despite its considerable 2.3 tonne kerb-weight, put the pedal to the metal and those dollops of torque get the X350d from 0-60 mph in 7.5s & onto 127 mph. That's impressive enough, but the sensation and sound is far more Mercedes, too, making progress with a smooth rumble rather than a 4-cylinder rattle.
Sport Mode. On a Pickup…….
Along with some possibly unnecessary paddle-shifters linked to the 7-speed automatic transmission, there's even a sport mode for heightened throttle response; this is what traditional Mercedes-Benz customers are accustomed to. Despite there also being an eco mode, the tradeoff for performance is inevitably economy and the X350d loses circa 4 mpg to its 4-cylinder equivalent, returning 31.4 mpg on the combined cycle. You'll have to add AdBlue, too, but at least there's a fuel-style filler flap to make it as painless as possible.
Although it's shunned the traditional leaf-springs in favour of multi-link suspension at the rear, vehicles such as these are designed to carry some pretty heavy weights around so it's patently obvious that the ride suffers slightly when the X350d's unladen. Of course, every pickup has to be able to cut it off-road and the X350d is equipped with both high and low-range gears plus a locking differential although this is an optional extra.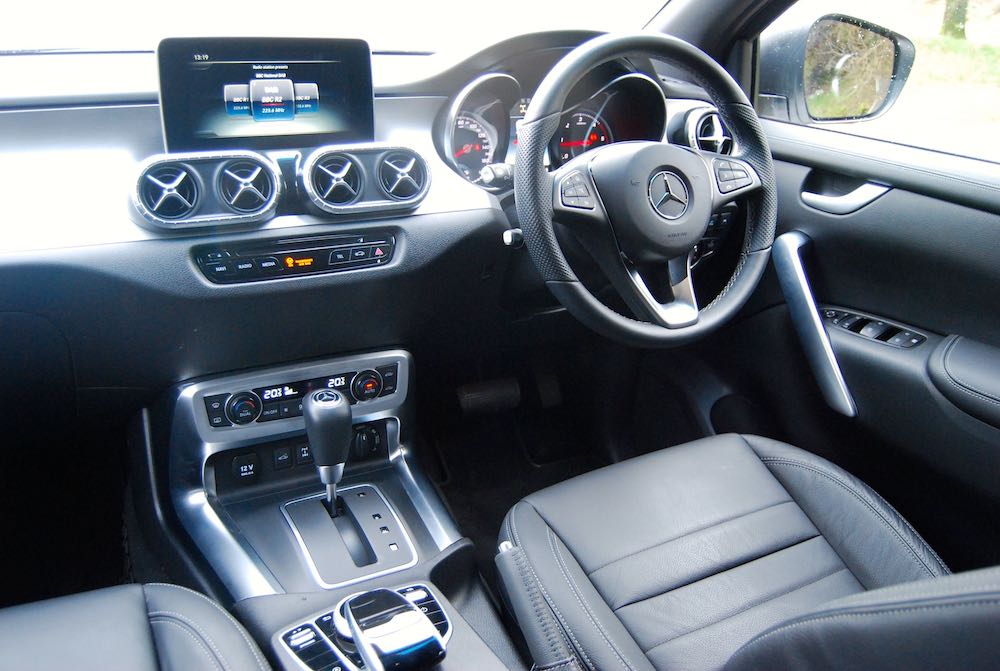 Inside The X350d
Inside the X350d, it's pretty much as luxurious as you're going to find in a pickup. It's no S-Class so don't expect a limousine, but with leather-ish as standard and a decent infotainment system, you'd be hard-pressed to find a more car-like pickup to sit in.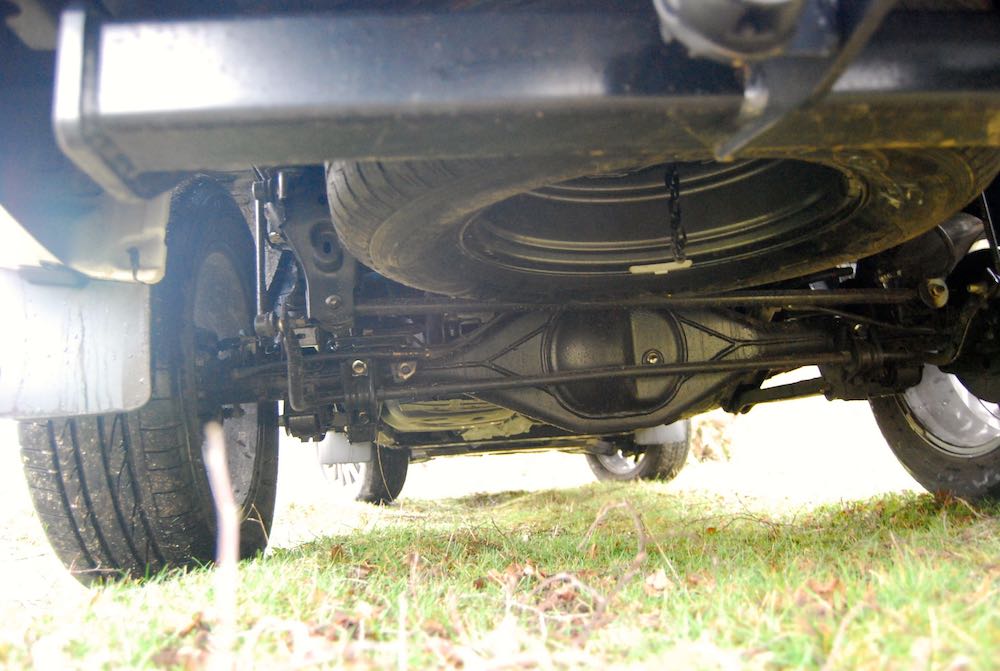 At What Cost, Though?
Of course, none of this comes cheap, even the 'basic' X-Class starts at over £35k. Go for this range-topping X350d and you're looking at over £47k including VAT, keeping it almost exactly in line with the Amarok's top of the range Aventura model. Coincidence?
Should I Buy a Mercedes-Benz X350d?
There are still some concessions to a 'proper' SUV if you buy a pickup, even a Mercedes pickup. There's plenty of more laborious tasks a pickup can perform, though, and there's the obvious tax incentives for many potential customers. The pickup market shows no sign of abating, and the Mercedes-Benz X350d may well be the new benchmark.
By Ben Harrington
Mercedes-Benz X350d Power Specifications
Engine – 3.0l V6 turbo-diesel, Transmission – 7–speed automatic, Layout – Front engine, 4WD, Power – 255bhp, Torque – 550Nm, Emissions – 236g/km CO2, Economy – 31.4mpg combined, Maximum Speed – 127mph, Acceleration – 7.5-s 0-62-mph, Price – £47,412 OTR
The Mercedes-Benz X350d is available now. For full details go to: www.mercedes-benz.co.uk