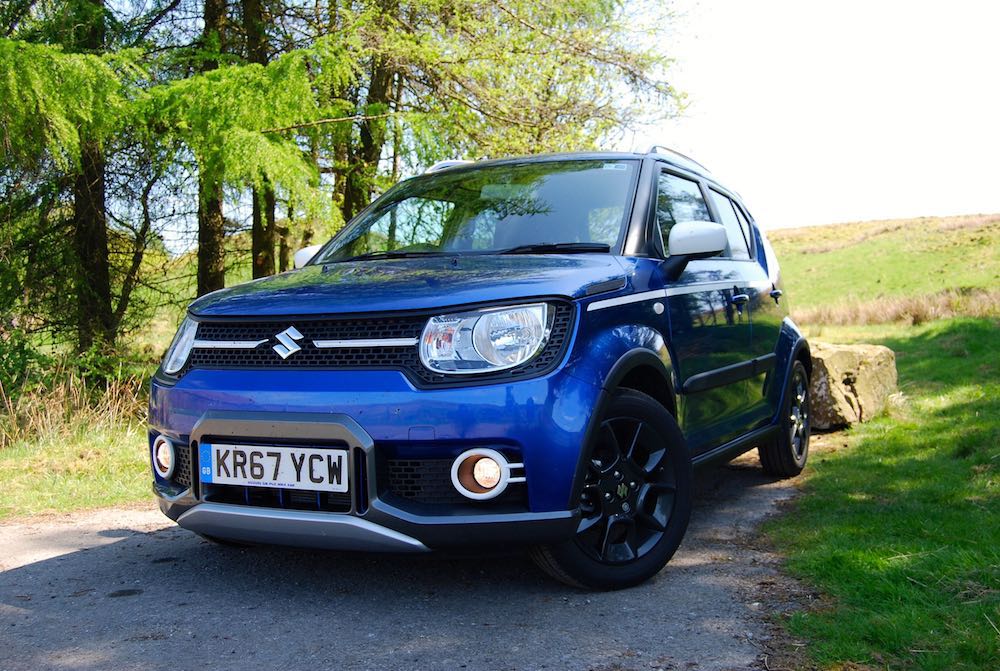 It takes a bit of memory-jogging, but does anyone remember when small cars used to actually be small? Not only that, they were usually pretty big inside, and I'm not just talking about Alec Issigonis' Mini here. Well, over the years, so called small cars have followed the rest of the market and generally increased in size. The Polo is now larger than the Mk 1 Golf and the aforementioned Mini is now anything but, yet space inside has been inversely compromised.
Suzuki Ignis – It's a Very Small Car
Step forward, Suzuki – the manufacturer so often now bestowed with the title – 'King of Small Cars'. This is their Ignis, and at 3700mm x 1660mm x 1595mm, it is genuinely, properly ickle. Except Suzuki aren't content with the Ignis being just a 'car', it's listed as a small SUV. And this isn't just an Ignis, this is the very go-anywhere-esque titled Ignis Adventure which, somewhat ironically, isn't available with 4WD when the standard Ignis is. Go figure.
The good news is, whichever Ignis you go for, thanks to its generous height, you'll be pleasantly surprised with how much leg and headroom you get, especially in the rear seats. Yes, the boot is only 260 litres, but that's considerably more than you get in a 108, and only slightly less than a Yaris. If you're after a car that's easy to park, look no further, I don't think it gets any easier than this.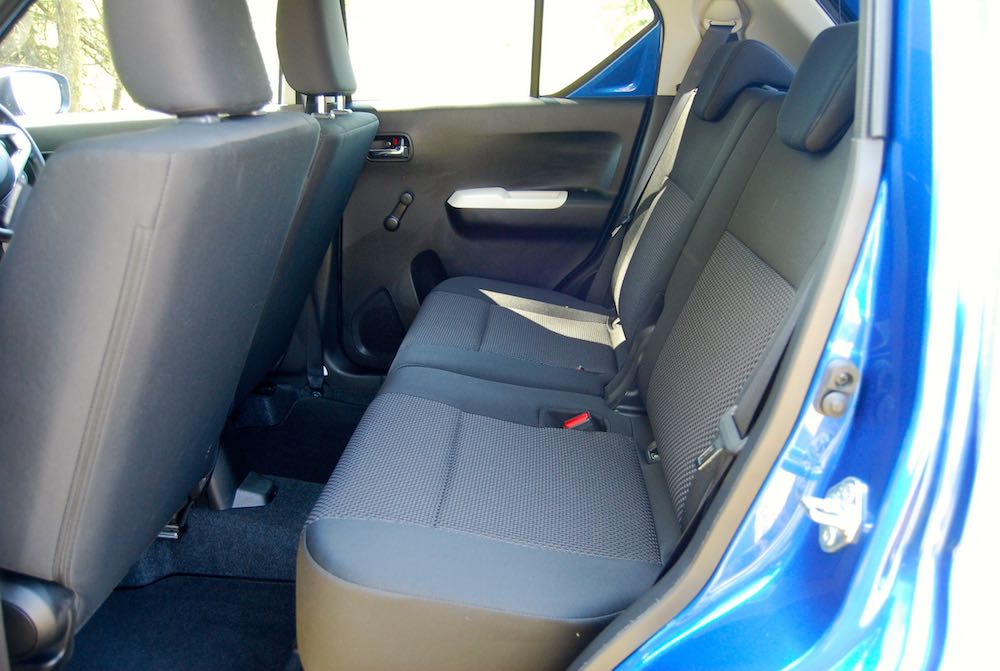 Small doesn't have to mean boring
Styling wise, you can't say that Suzuki haven't done their best to make the Ignis interesting. Its oversized front headlights make the car look like it knows something the rest of us don't, and the three 'gills' behind the rear passenger windows are a cute reminder of the Suzuki SC100 'Whizzkid' (Google it). Thanks to how tall it is, from behind, the Ignis does resemble an egg in an egg-cup, but it's not a car to be taken overly-seriously anyway.
What does the Ignis Adventure come with?
No, it's not got 4WD, but what the Adventure does give you over a run-of-the-mill Ignis is a rear spoiler, 16" alloy wheels, DAB & Smartphone connectivity, side mouldings and front & rear skid plates. Plus, those all-important decals that do a great job of making the gills stand out.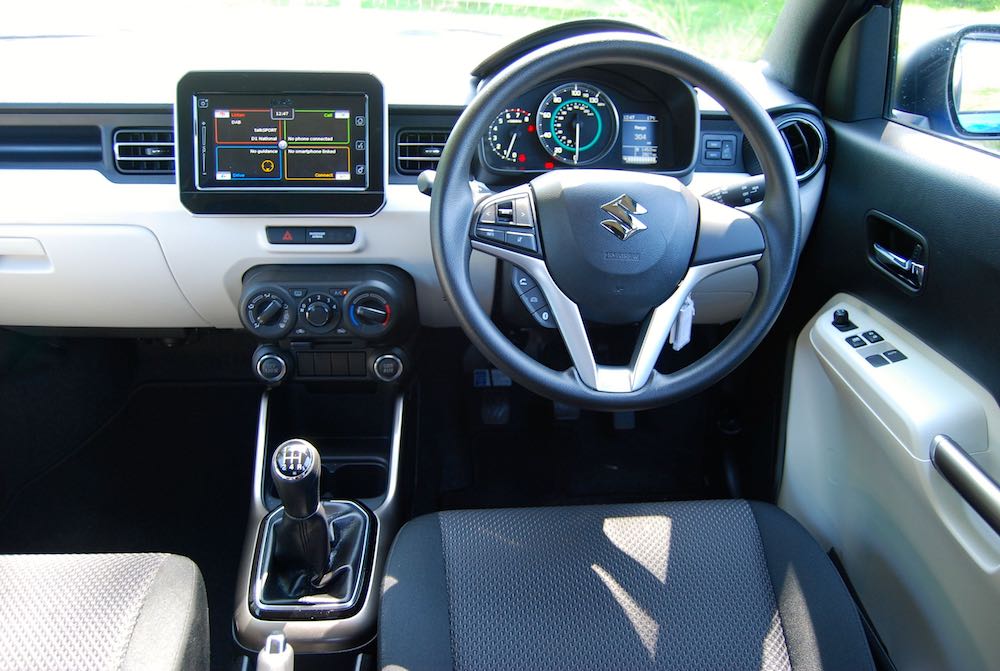 We've already established that interior space in the Ignis is admirable, but unfortunately the character on the outside stops there. Swathes of plain plastic are only broken up by a large infotainment screen, jutting out from the dash, and that's pretty-much all she wrote. Sit in the back and you've not even got electric windows to play with; it's properly basic.
Peppy little engine
All Ignis' come with Suzuki's 1.2l Dualjet 4-cylinder engine, producing 89bhp & 120Nm torque. Go for the SZ5 and the manual version comes with Suzuki's SHVS mild-hybrid system to lower emissions and improve economy. The rest of the Ignis range, including this Adventure is powered solely by petrol alone, but that's no bad thing.
It only just scrapes over 100mph, and 0-62mph takes 12.2 seconds, so the Ignis Adventure could never be described as quick. It's keen to rev, though, and the 5-speed manual transmission is happy to play along, so it's not dull, either. Engine noise does get markedly more noticeable anywhere near 70 mph, but the Ignis feels surprisingly content at these speeds.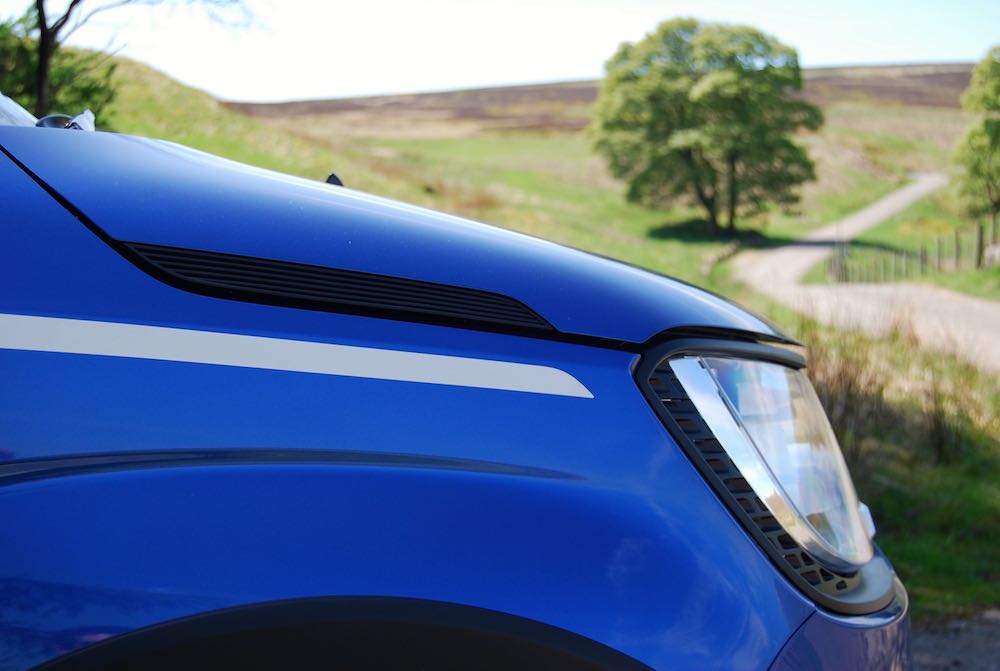 Possibly thanks to its height, the Ignis does feel like it's leaning through corners, and there's little in the way of communication through the steering wheel. Making minor adjustments of those skinny front tyres is an absolute doddle, though, and the Ignis always feels predictable, never edgy.
Should I buy a Suzuki Ignis Adventure?
The Suzuki Ignis range starts at £9,999, with Suzuki's current customer savings included. Adventure guise will cost you £13,999 which sounds a lot, but it's actually a saving of around £1,000 when compared with an SZ-T with all the extras added on. It does look funky and it is fun, if not exactly sporty to drive. Just don't expect a premium interior.
By Ben Harrington
Suzuki Ignis Adventure Specifications:
Engine –

 1.2l 4-cyl petrol,

Layout –

Front engine, FWD,

Transmission –

 5-speed manual,

Power –

 89bhp, 

Acceleration –

0-62mph – 12.2s,

Maximum Speed –

106mph,

Maximum Torque –

120

Nm,

Economy –

 61.4 mpgcombined,

Emissions –

104

g/km CO2,

Price –

£13,999 OTR

The Suzuki Ignis Adventure is available now. For full details go to; www.cars.suzuki.co.uk