Suzuki Swift
The Suzuki Swift has been migrating to the UK's shores for nearly thirty years now, our first taste being the GTi model that at the time held the prestigious 'Fastest 1.3l car on the road' title.
It gained a reputation for being solid, reliable, but most pertinently – a whole load of fun. This sixth-generation Swift has really upped its game, though. Petrol only it may be, but the Swift is now available with Suzuki's Boosterjet technology, 4WD, and even as a mild hybrid.
4WD & Hybrid options
The two lower spec Swifts – SZ3 & SZ-T are available with one engine choice each; 1.2 90bhp Dualjet & 1.0l 111bhp Boosterjet respectively. Go for the SZ5 Swift, starting from £14,999, though, and the Boosterjet engine comes with an electric motor to help things along and even as an automatic, but this deletes the hybrid option. The model we have here is the only 4WD model in the range which is powered by both the 90bhp petrol engine and an electric motor.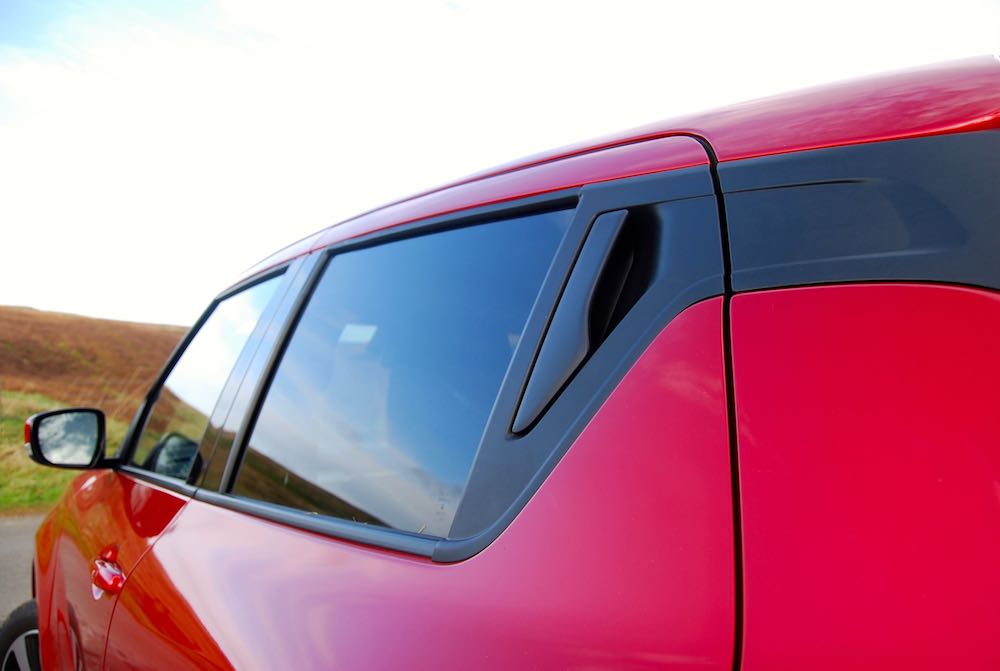 So, the Swift has gone all grown-up and tech-y with its choice of powertrains, but that's not where it ends. With the budget end of the Suzuki range being handled by the Celerio, the Swift's styling has advanced too. As is the way with many hatchbacks these days, it's 5-door only. The Swift maintains the sportier 3-door look by cleverly hiding the rear door handles in some black trim that separates the floating roof from the main body. An extra £650 buys dual-tone paint which essentially makes the roof a different colour, accentuating the look even more.
The styling is more serious and muscular than previous Swifts and the front bumper is split into two levels with a chin spoiler bringing the front end visually closer to the ground. LED DRLs come as standard on all Swifts, but it's only the SZ5 model that gets some natty DRL signatures built into front and rear clusters.
More room inside
Inside the Swift is roomier than previous models and there's decent space in the rear thanks to the roof that doesn't slope away. There's a very handy 60/40 split rear seat which is is probably a good job as the 265 litre boot isn't the biggest and its deep lip can make loading and unloading items difficult.
Lots of safety equipment as standard
There's some nice styling touches with splashes of white trim adding highlights to what otherwise would be a fairly uneventful interior. Cabin plastic is scratchy, though; acceptable on a Swift costing £11-12K but you'd possibly expect more on the more costly models. Standard safety equipment is impressive, though, with driver & passenger airbags, ABS with EBD, ESP, Isofix, side impact protection and tyre pressure monitoring standard across the range. Our Swift came with a reversing camera, yet rear parking sensors are a £215 option; I can't help but feel that manufacturers so often get this the wrong way round. For what is essentially a small car, though, Suzuki have done a great job of adding cup-holders and other useful storage areas.
SZ5 spec Swifts come with Suzuki's Dual sensor brake support system that essentially monitors the road, looking out for vehicles that the driver may have missed. It's a clever system with obvious advantages but not without its pitfalls. It just seems a bit to keen to intervene and we even experienced an emergency brake application whilst driving round a right-hand bend as the cameras picked somebody up who was merely walking on the footpath. It's evidently not infallible, then – we'd never advocate switching a potentially life-saving system off but it could definitely do with some fine-tuning.
Which engine?
On the road, the mild-hybrid system goes largely unnoticed, simply adding efficiency in the background and we achieved economy not a million miles away from the claimed 62.8mpg combined. This Dualjet 1.2l engine may be economical enough, but it does drone at high speeds and it's not as characterful as Suzuki's 3-cylinder 1.0l Boosterjet engine, nor is it as powerful. The 4WD system is only available with the 1.2l unit and it does tend to sap responsiveness, so unless you really need it, we'd recommend saving yourself £1K and going for the smaller engine.
Swifts have always had a fun-factor to their handling, and this one's no different. Its light weight and fairly stiff setup means changing direction is a doddle with hardly any swaying or body-roll. The pay-off for this lively handling, though, is that the Swift can get ruffled over less-than-perfect surfaces as the suspension struggles to multi-task and sort things out.
Should I buy a Suzuki Swift?
The Swift has always been a cheap, fun alternative to the usual super-mini crowd, and this one continues that tradition. It has grown up a bit, and that's not necessarily to its detriment, but refinement on higher spec Swifts is lacking slightly for the money. Our recommendation; keep it cheap and you won't be disappointed.
By Ben Harrington
Suzuki Swift 1.2 SZ5 Dualjet 4W Specifications
Engine – 1.2l 4-cyl petrol hybrid, Layout – Front engine, 4WD, Transmission – 5-speed manual, Power – 90bhp, Acceleration – 0-62mph – 12.6s, Maximum Speed – 105mph, Maximum Torque – 120Nm @ 4400 rpm, Economy – 62.8 mpg combined, Emissions – 101g/km CO2, Price – £15,499 OTR, £15,984 as tested
The Suzuki Swift is available now. For full details go to: www.suzuki.co.uk