Suzuki Swift DDiS SZ4
Somewhere in the deepest, darkest recesses of my grey matter, in a place that's seldom visited, and even then only in extreme situations, there's been a little factoid swimming around for years, and now seems the perfect time for it to see the light of day once more; If I remember rightly, the Suzuki Swift Gti from the '90s was the quickest 1.3 on the market at the time – don't know why that stuck in my mind, but since I heard it, I've looked at this little hatch slightly differently.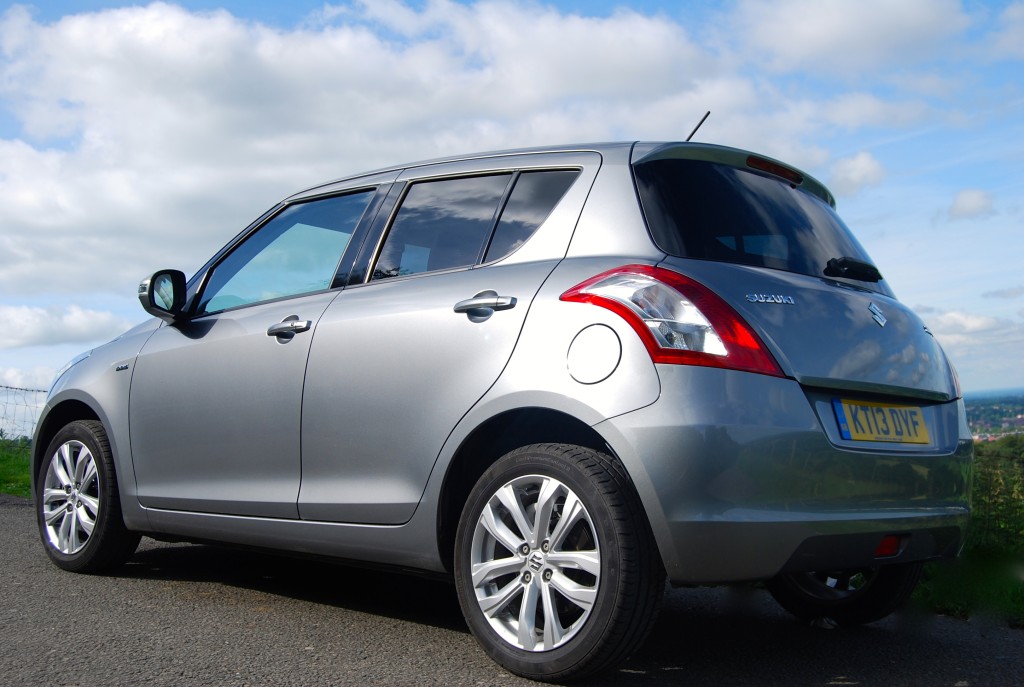 The Suzuki Swift has grown up somewhat in recent times, literally; Gone are the cutesy looks that often drew comparisons with a mouse, and in their place is something that's not only much larger, but altogether easier to take seriously. That said, the Swift's still all about easy, user-friendly motoring and is primarily aimed at people who'll appreciate a car for its abilities in a multi-storey car park, not necessarily how it handles  a cross-continent schlep.
I spent most of my week with the Suzuki Swift noticing other Swifts and refusing to believe they were cut from the same cloth. That's because the Swift is one of those cars that's infinitely bigger once you're in them than you'd believe by looking at them – the old analogy being a Tardis car. The amount of room on offer inside is very impressive – I think you'd struggle to feel as comfortable in anything else in this class. Of course, there has to be a trade-off for all of this room, and in the case of the Swift, it's a tad short in the boot department. At a piffling 211 litres, you could actually say it's very short in the boot department compared to its rivals. Obviously you could put the rear seats down which gives you a whopping 528 litres capacity, but if you plan on carrying large loads without having to leave the kids at home, I'd look elsewhere.
Diminutive boot aside, the interior feels well screwed together and sensibly thought out. It's definitely not the most inspiring design in the world, with some fairly bland areas of black plastic, but the materials used belie the bargain nature of the Suzuki Swift and there's some nice highlights and splashes of brushed metal that add a more premium feel to the car. One aspect that unfortunately feels anything but premium though, is the media system. It's apparently equipped with Bluetooth technology or you can plug your phone directly in via USB – neither option worked particularly well with my iPhone and after they flatly refused to communicate with each other, I just gave up on the whole affair. Thankfully though, the latest SZ4 models are apparently supplied with a far more user friendly Bluetooth system, and DAB and nav – I've not seem them in action but I'm guessing they're a vast improvement on our test car's disappointing effort.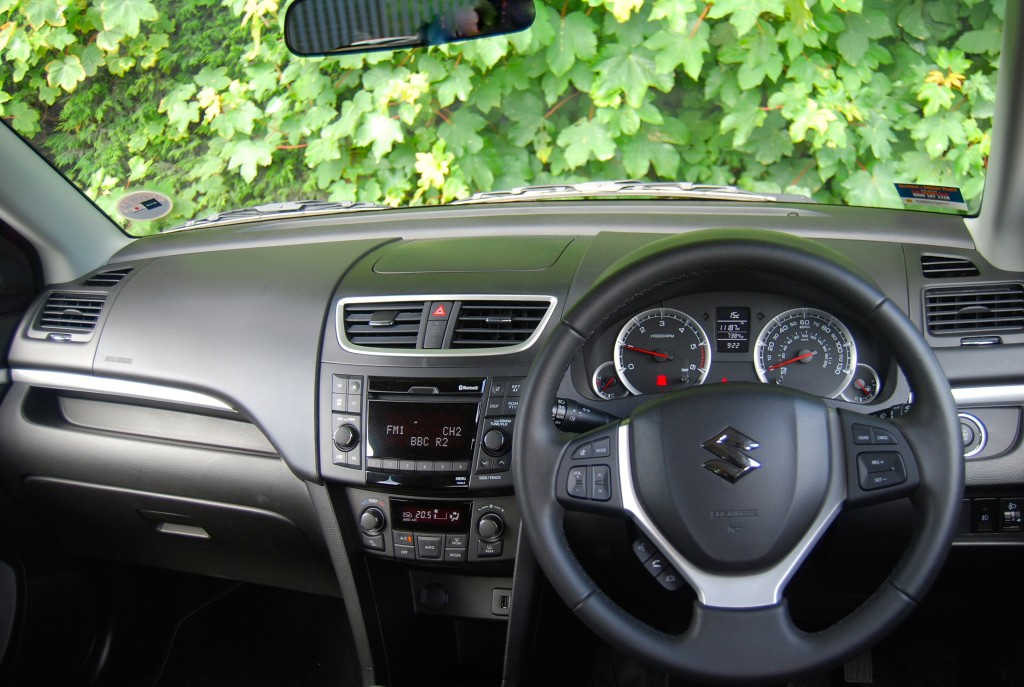 One mod con that did work especially well on our range-topping SZ4 model was the keyless entry system. I know they're widely available and hardly even cutting edge anymore, but I don't recall a system ever working so reliably, certainly not on a car of this class, anyway. Coupled with the Swift's Stop-Start button, it really makes the whole task of getting kids or shopping into and out of the car far quicker and simpler – very handy when it's throwing it down too!
This particular Suzuki Swift is propelled by a an engine with a 1300cc capacity, just as the Swift Gti from the '90s was, but that's just about where the similarities end. This multi award-winning JTD Diesel unit has been borrowed from Fiat and is you can see why Suzuki were keen to utilise it in their Swift – it returns over 70mpg combined, will only cost 20 quid a year to tax and isn't even that slow (12.7s – 62mph), even if the Fiat engine does take a while to spool up and then delivers all of its power in one almighty, old school style slug.
But this isn't the engine I'd plump for though. Ignoring the Swift Sport that's available with a 1.6l petrol, it's a choice of two units – this Diesel or a 1.2 petrol, and without even driving it, I'd go for the petrol. Wanna know why? – It's down to cost – The Diesel engined Suzuki Swift is only available in this SZ4 version that we have on test here, and at £15,139, it's just too much for what you get. Put it this way – for the same money you could have a Fiesta Zetec with their excellent EcoBoost engine and just about every optional extra you care to name. And a far larger boot.
What makes more sense, then, is to opt for the 1.2l petrol engine. Yes, it loses out slightly in the emissions argument, and it only claims a combined 56.5 mpg, but it's marginally quicker to 62mph (12.3s) and if you order your Swift before the end of June, it's available for an impressive £8,999 – now that makes sense. In the interest of fairness, that same offer makes the Diesel variant £12,616 OTR, but just think how long it would take you to recoup the extra £3.5k in fuel and VED savings if you opted for the oil burner.
What's also important to point out here is that whichever Suzuki Swift you opt for, it's really good fun to drive. I wouldn't think pinpoint turning and a well weighted chassis is really a prerequisite in a car of this price, but if you do get the urge to throw a Swift around a bit, it won't disappoint. If you look at the way it's engineered – with a wheel stuck in each corner, it's no surprise that handling is one of its strong suits, but without some thought, Suzuki could easily have messed up this most pleasant of features.
The Suzuki Swift has many good points, and some not-so-great. If you're insistent on owning a Diesel or ferrying lots of luggage around, I'd look elsewhere, but if you want a bit of a bargain that's attractive and fun to drive – it s definitely worth considering.
By Ben Harrington
Specifications;

Suzuki Swift DDiS SZ4,

 

Engine –

1.3l Diesel, four-cylinder turbocharged,

 

Transmission –

5 speed manual,

 

Layout –

Front

engine, FWD,

 

Power –

190NM @ 1750rpm,

 

Emissions –

101g/km CO2

,

Economy –

72.4mpg combined,

 

Maximum Speed –

103 mph,

 

Acceleration –

12.7s 0-62mph,

 

Price –

£15,139 OTR

(available for £12,616 until 30/6/2014),

£15,569 as tested. 
For full details, go to www.suzuki.co.uk/cars/cars