There needed to be an Optima Estate in the range, well guess what…..
We recently reviewed the Kia Optima, and we thought it was really very good indeed. It is something of a low volume seller for Kia, though, possibly due to the lack of an estate variant which account for 75% of fleet sales and two-thirds of all D-segment sales in Europe.
Optima SW
Well, would you believe it? Now there is an Optima estate in the lineup; they've gone with the decidedly sexier 'Sportswagon' (SW) title, but you get the idea.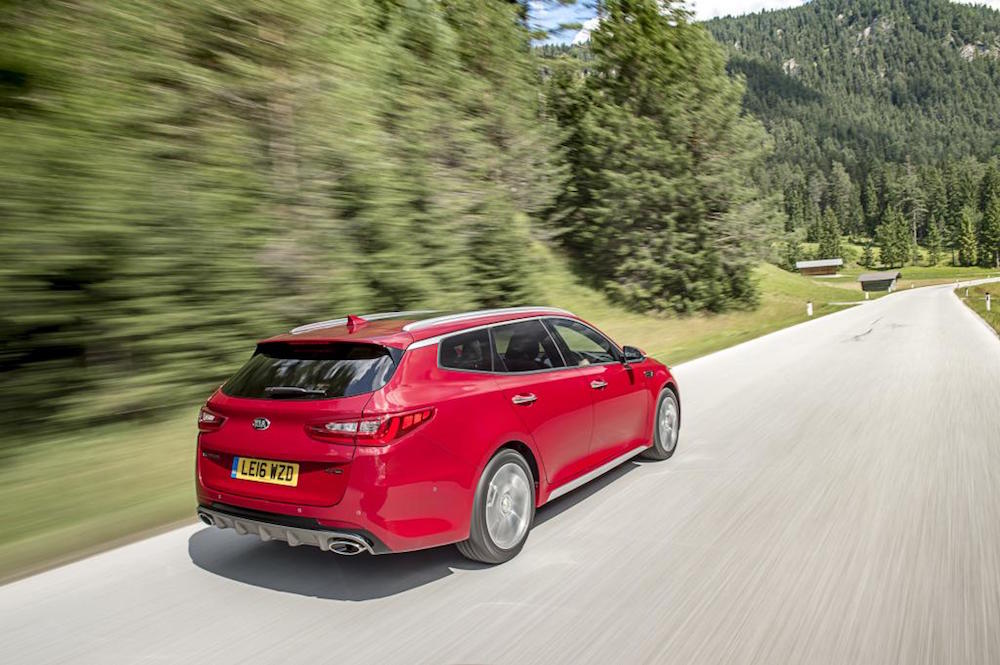 Increased load capacity
Transforming the Optima into an estate car not only brings with it the obvious advantage of increased load capacity which is now a minimum of 552 litres and a potential 1,686 litres, but we think it's improved the Optima's image, too.
With glasshousing kept to a minimum and lines converging to a point at the D-pillar, Kia have gone about the sleek Optima SW in a very Alfa or even Saab-ish fashion, with the dowdiness sometimes associated with estate cars kept well at bay.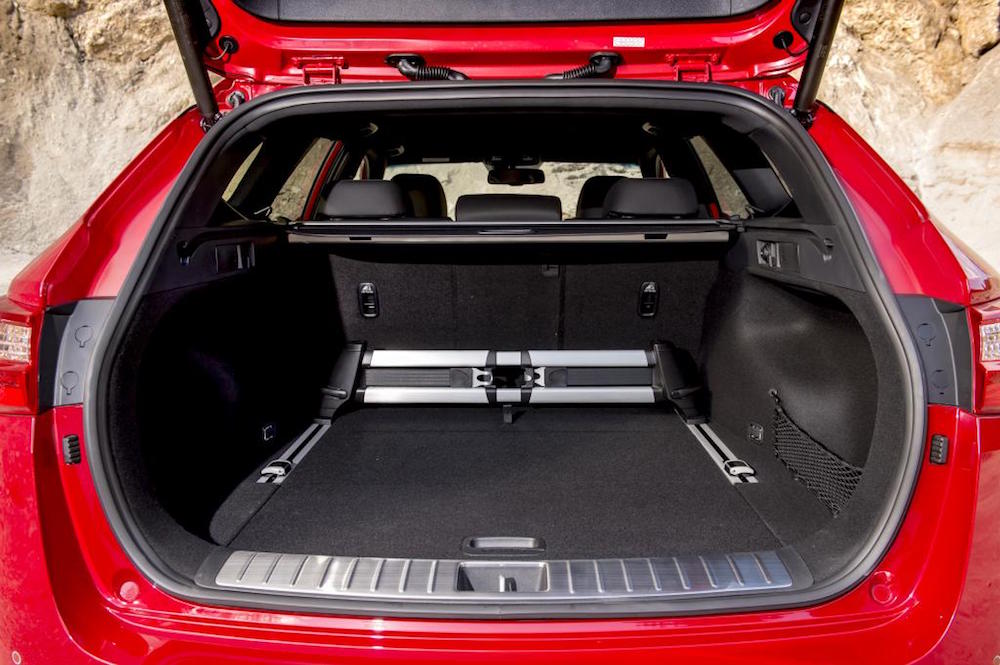 Better handling
The Optima SW comes with the same, solitary 1.7l diesel engine as the saloon, mated to a choice of either their 6-speed manual or 7-speed DCT transmission. If anything, the Optima SW handles with added purpose and reassurance when compared with the saloon, thanks to a touch more weight over the rear wheels.
This extra weight doesn't affect performance, though, with 0-60 coming in 9.8s for the manual and 10.7 for the auto. Although emissions are marginally worse at 113g/km and 120g/km CO2 respectively.
Not only an estate, but a hybrid, too
Not only is there now an SW in the range, but in-line with Kia's mission to lower their average CO2 emissions by 25% before 2020, there's now a plug-in hybrid (PHEV) Optima, too – Kia's first foray into this sector.
The Optima PHEV combines a 154bhp 2.0l petrol engine and a 50kW (67bhp) electric motor and can be driven for a claimed 33 miles on electricity alone. It's visually identified by its active front grille and aerodynamic aides such as its wheels and redesigned rear bumper.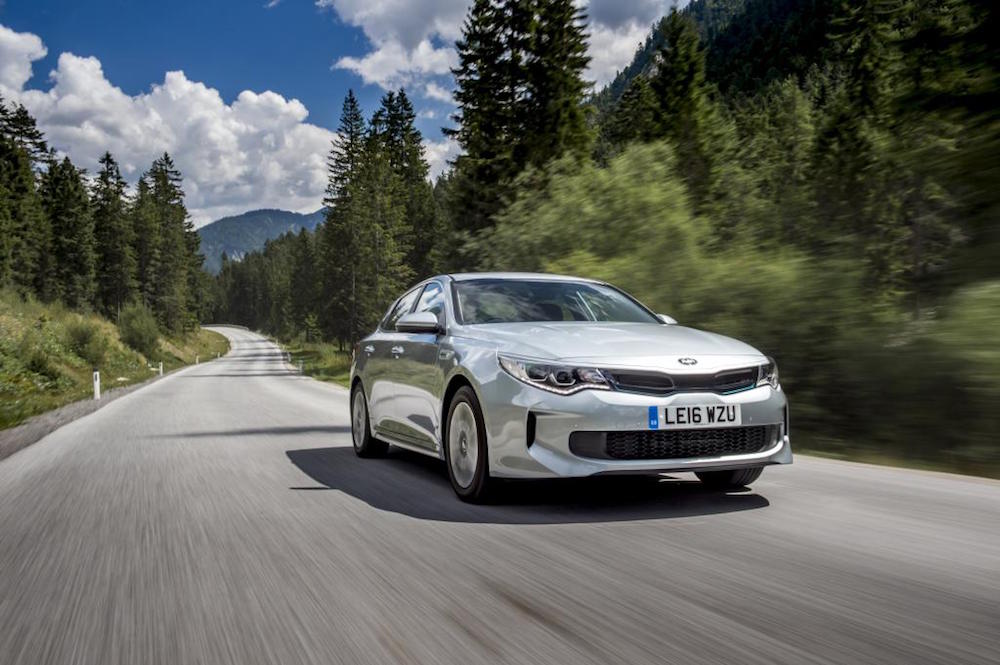 202bhp
202bhp and 375Nm of torque may sound like a recipe for fun in the Optima PHEV and it will achieve 0-60mph in 9.1s. However, the extra weight the electric motor and batteries bring not only stifle performance from 30-70mph, it's also noticeable around bends and over less-than-perfect surfaces, with the Optima losing some of its dynamic qualities.
Should you try to rush the petrol engine, it does tend to dominate solely in terms of volume.
Rather than performance, what the Optima PHEV is all about is its impressive cleanliness. With official returns of over 176mpg and Co2 emissions of just 37g/km, the Optima PHEV is innocent enough to keep the taxman happy for the foreseeable future.
Prices start at £22,295 for the Optima Sportswagon, going up to £30,995 for the currently SW-only 'GT-Line S' spec car. The Optima PHEV is priced at £31,495, including the Government's £2,500 grant.
By Ben Harrington