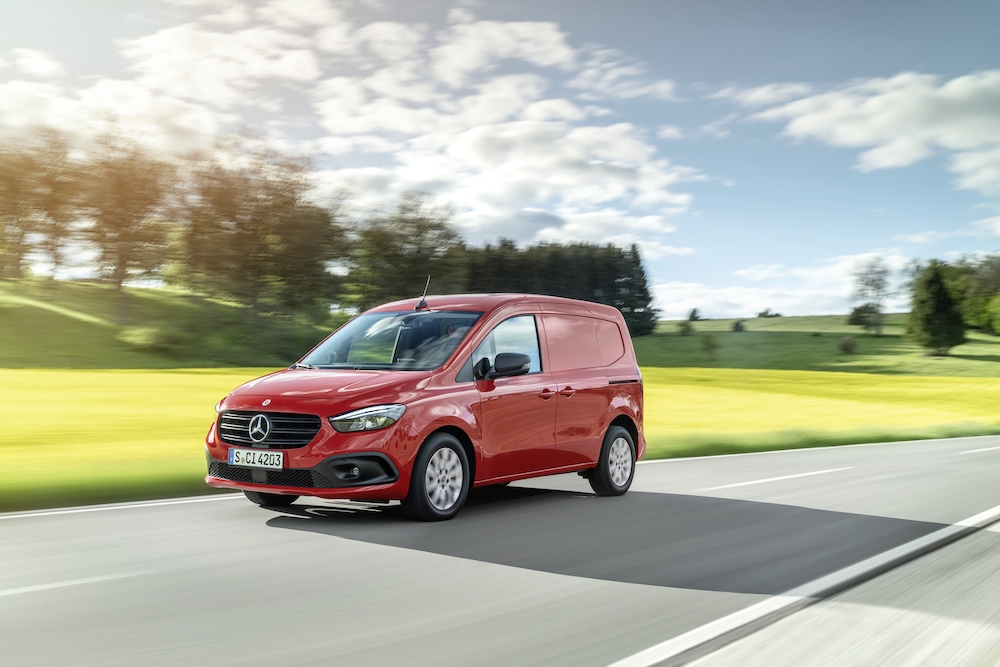 Mercedes Citan
After a bit of a delay, Mercedes' all-new small panel van, the Citan is available to buy in the UK. Based on the Renault Kangoo just like the previous version, Mercedes has been involved with the development of this new Citan from the get-go to make it more of a premium Mercedes product than ever.
A long wheelbase version is on the way but for now it's this short wheelbase version only. A range of petrol engines is also in the pipeline, as is the inevitable electric one with a very impressive claimed range of 176 miles, but for now the UK only gets a 95bhp diesel.
How many engines?
Mercedes has gone to great lengths to make the new Citan drive as much like a regular car as possible. This 4-cylinder diesel engine with its 260 Nm torque is a good starting point as it's far more smooth and quiet than you may expect from a van. Our test vehicle came with the optional 7-speed automatic gearbox (£1,825) and if a stress-free drive whilst you drink your coffee is high on your list of priorities, this transmission is well worth considering.
Car-like inside
It's not just the way the Citan drives that imitates a regular car, either. The interior still has plenty of tough, wipe-clean plastics, as is required for van-life survival, but it's all been brought right up to date. Mercedes' MBUX infotainment system dominates the dashboard via a 7-inch screen so you get proper smart-phone connectivity, just like you would in your car.
This modernised interior isn't all good news, though. The Citan comes with a multi-function steering wheel which includes touch-sensitive haptic buttons Mercedes are so keen on. They're very clever and can serve a purpose once you get used to them but we just find them all too easy to brush an errant thumb against and you then have to work out how to reverse what you did.
The new Citan comes in two trim levels; Progressive and Premium, priced from £25,572 & £27,942 incl. VAT respectively. The Progressive comes with air-con, that multi-function wheel we mentioned and loads of safety features including rear parking sensors, reversing camera, hill-start assist & active brake assist. Opt for the Premium and the upgrades are mainly cosmetic in the form of 16" alloy wheels, metallic paint and body-coloured bumpers but you also get LED head and fog-lights.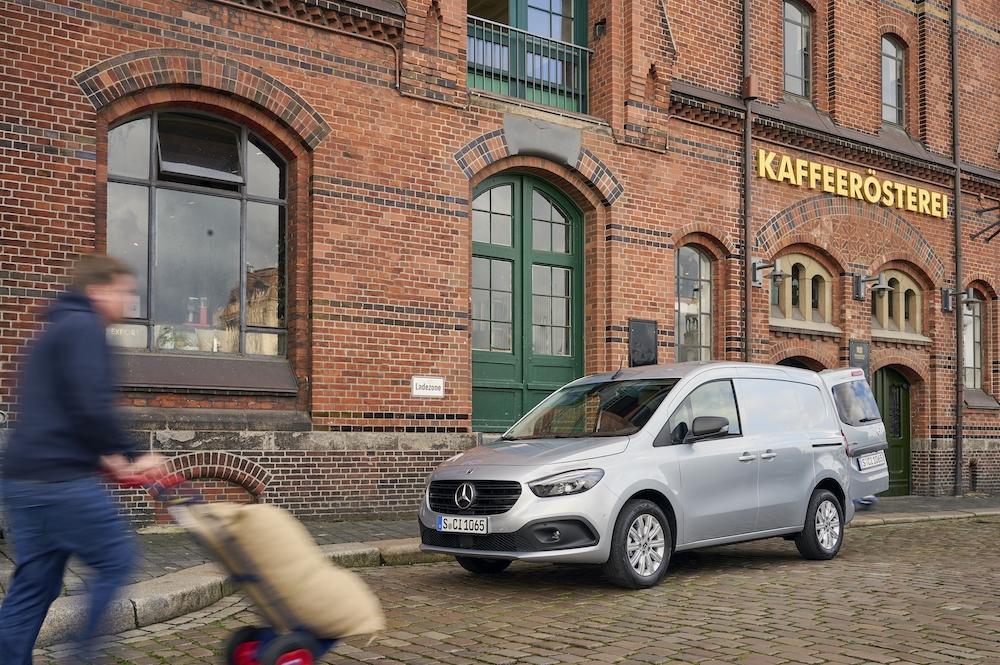 600 miles from a tank
Mercedes has done a great job of making the new Citan more refined than you'd probably expect a small van to be, especially with this automatic transmission. It's very economical, too, officially returning over 51mpg which gave us a total range of 600 miles from full. But what about how it fulfils its primary role i.e. carrying stuff around?
What about carrying stuff around?
This is where the Citan loses ground on its competitors slightly. Where the likes of the Peugeot Partner and Citroen Berlingo offer a maximum 1000kg payload and a 3.3 cubic metre maximum capacity, the Citan has just 2.9 cubic metres and the short wheelbase version currently on offer has a maximum payload of just 667kg. It's worth noting that this will improve significantly when the long wheelbase hits the market and that 1 tonne payload in the Berlingo applies to Citroen's long wheelbase van.
Should I buy Mercedes Citan?
The new Citan takes small van ownership to new levels in terms of technology, safety and driver satisfaction. Until the long wheelbase version hits the UK, though, it does lose out to the competition in terms of sheer practicality.
By Ben Harrington
The 2023 Mercedes-Benz Citan is available now. For full details go to: www.mercedes-benz.co.uk